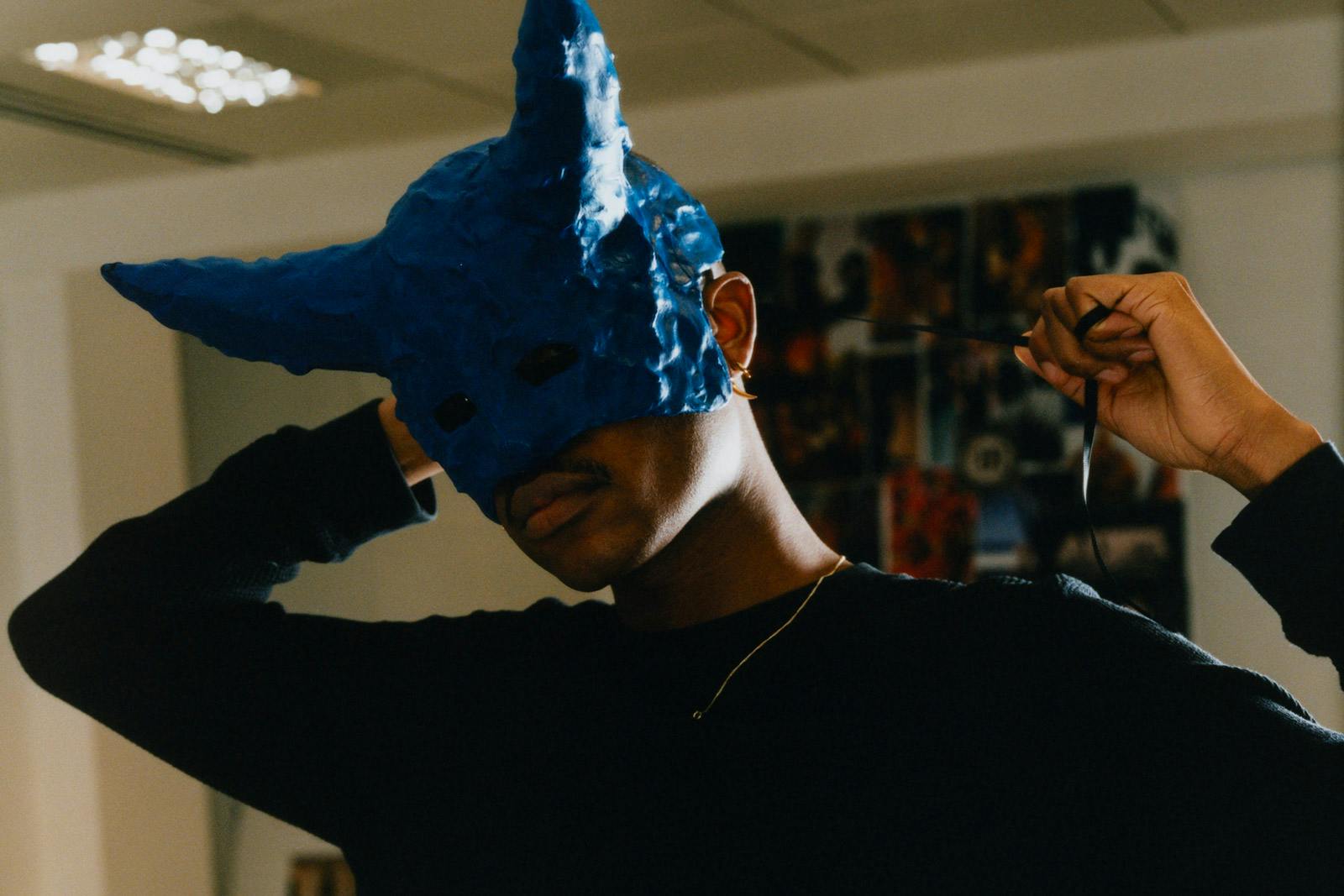 It's not often a designer can articulate their vision so clearly from their very first collection. With his debut last fall at Fashion East — the London-based talent incubator that has nurtured brands including JW Anderson, Craig Green, and Mowalola — Maximilian Davis launched his namesake label, assembling an energetic collection inspired by memories of Trinidad.
There was an immediate buzz among editors and hardcore fashion fans. Be it for the striking use of color-blocking, or its all-Black cast of models, the first Maximilian lookbook stood out above all others that season. The collection's A-team of creative collaborators included next-gen photographer Rafael Pavarotti, incoming Dazed editor-in-chief Ibrahim Kamara, director Akinola Davies Jr., musician SUUTOO, casting director Mischa Notcutt, and fashion designer Nasir Mazhar; and while the clothes haven't even hit stores yet, they've already been seen on Rihanna and A$AP Rocky.
"That clarity, confidence, and level of execution has sent people sideways," says Fashion East founder Lulu Kennedy. "He's on fire, and I'm super proud to be putting him on at the start of what's going to be a major career."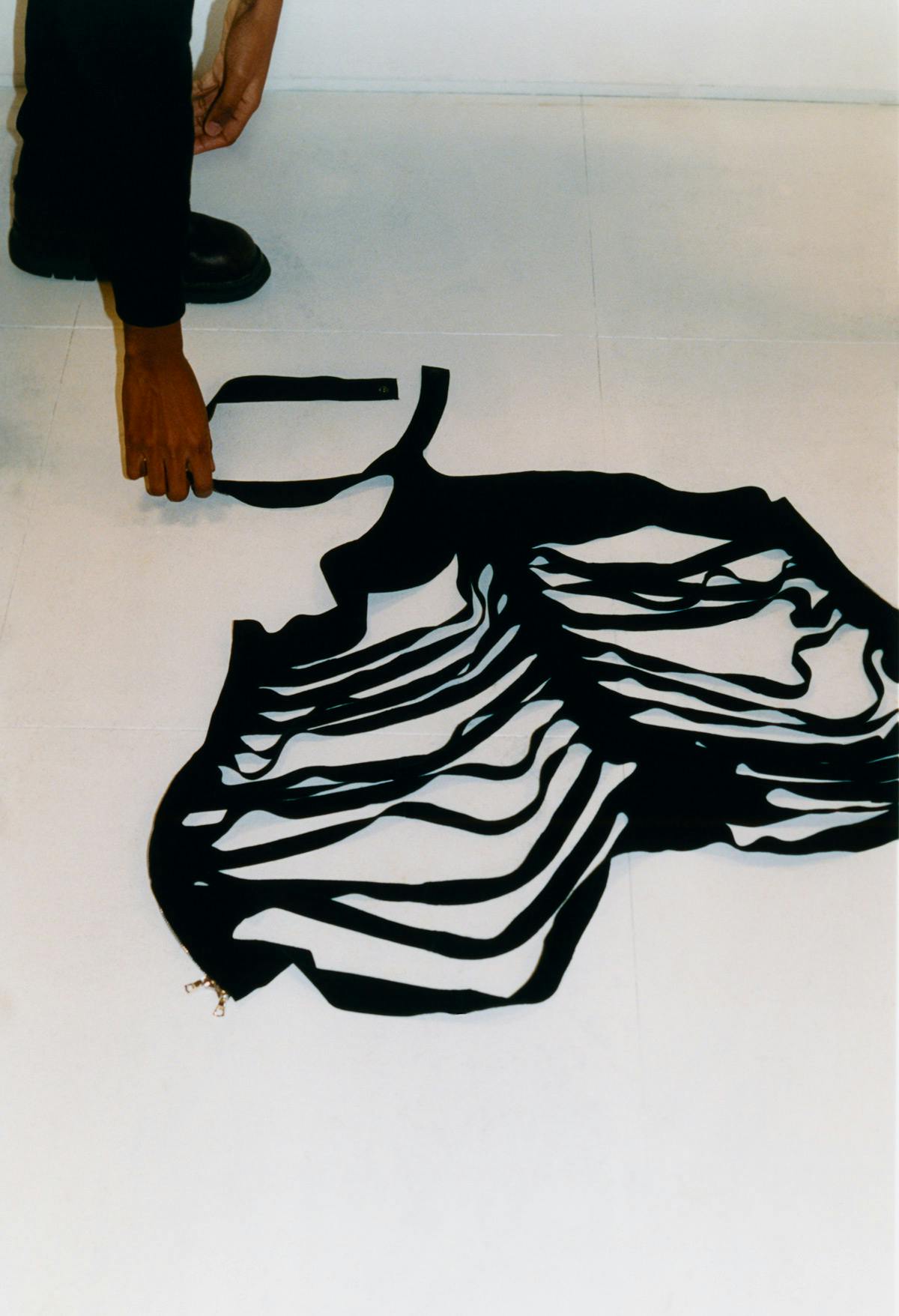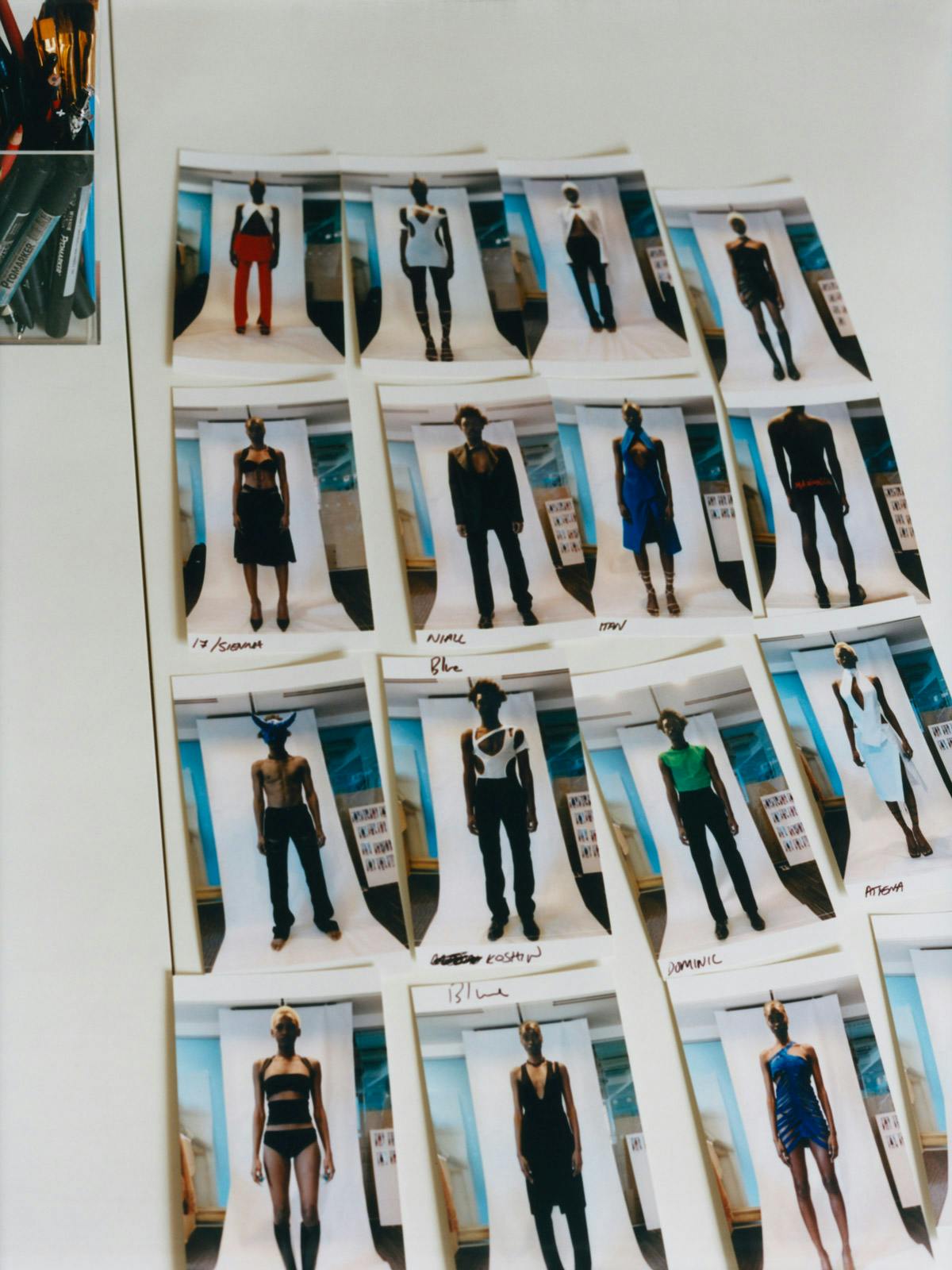 After the Black Lives Matter protests last year, Davis felt called to write his own story of Black beauty. "That was the opening point for me and so many other people to have a conversation about race," Davis told me recently over Zoom. "And now there are many people willing to sit down and listen."
The 25-year-old designer was born in Manchester into a large Afro-Caribbean family. Both pairs of grandparents moved to the United Kingdom: his father's family from Jamaica, his mother's from Trinidad.
"That's something I can't forget," says Davis. "England is where I was born and where I grew up, but it's not what made me who I am today. It's not my culture. My identity is Trinidadian-Jamaican. Never forget where you started."
This deep sense of cultural and familial connection is channeled directly into his work. His maternal grandmother, in particular, was a huge influence on the young designer before she passed away. "Every Sunday morning she would clean and play a calypso record on vinyl," he explains. "These are happy memories. Music was one thing that just made it feel at home and let us be free and happy."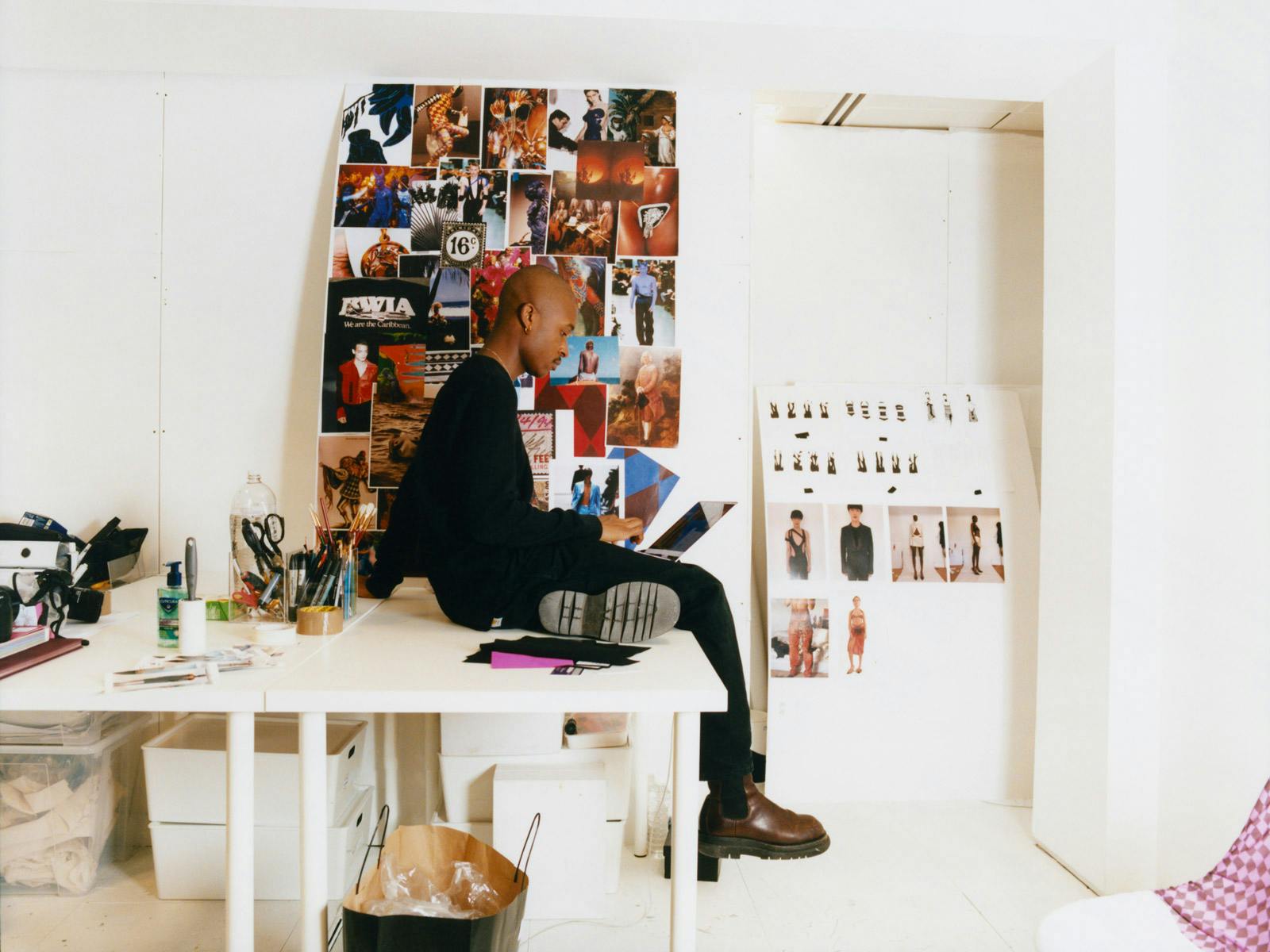 Growing up, Davis wondered why his father wore suits. "I'd always say to my dad, 'I'd never wear a suit.' Now I'm making tailoring." Today, his father counts more than 30 suits in his wardrobe, all made by the same Mancunian tailor. Like Davis, both his father and sister studied womenswear at Manchester College. While neither his sister nor father stayed on in the industry, Maximilian moved to London soon after graduating to continue at the prestigious London College of Fashion.
During his studies he interned with Grace Wales Bonner and joined as junior designer after graduation. He counts Wales Bonner as a mentor. "I learned so much from Grace," Davis says. "I wouldn't have been able to do my collection without the knowledge I gained from her, [both on] the research and the business side." Wales Bonner embraces Blackness in her collections. Without her laying the groundwork for conversations around race and identity, Davis believes the industry would look very different now.
And without the support of his London community, Davis says he would never have taken the risk to go independent with his own label. "I doubted myself all the time, but the people around me pushed me to believe in myself."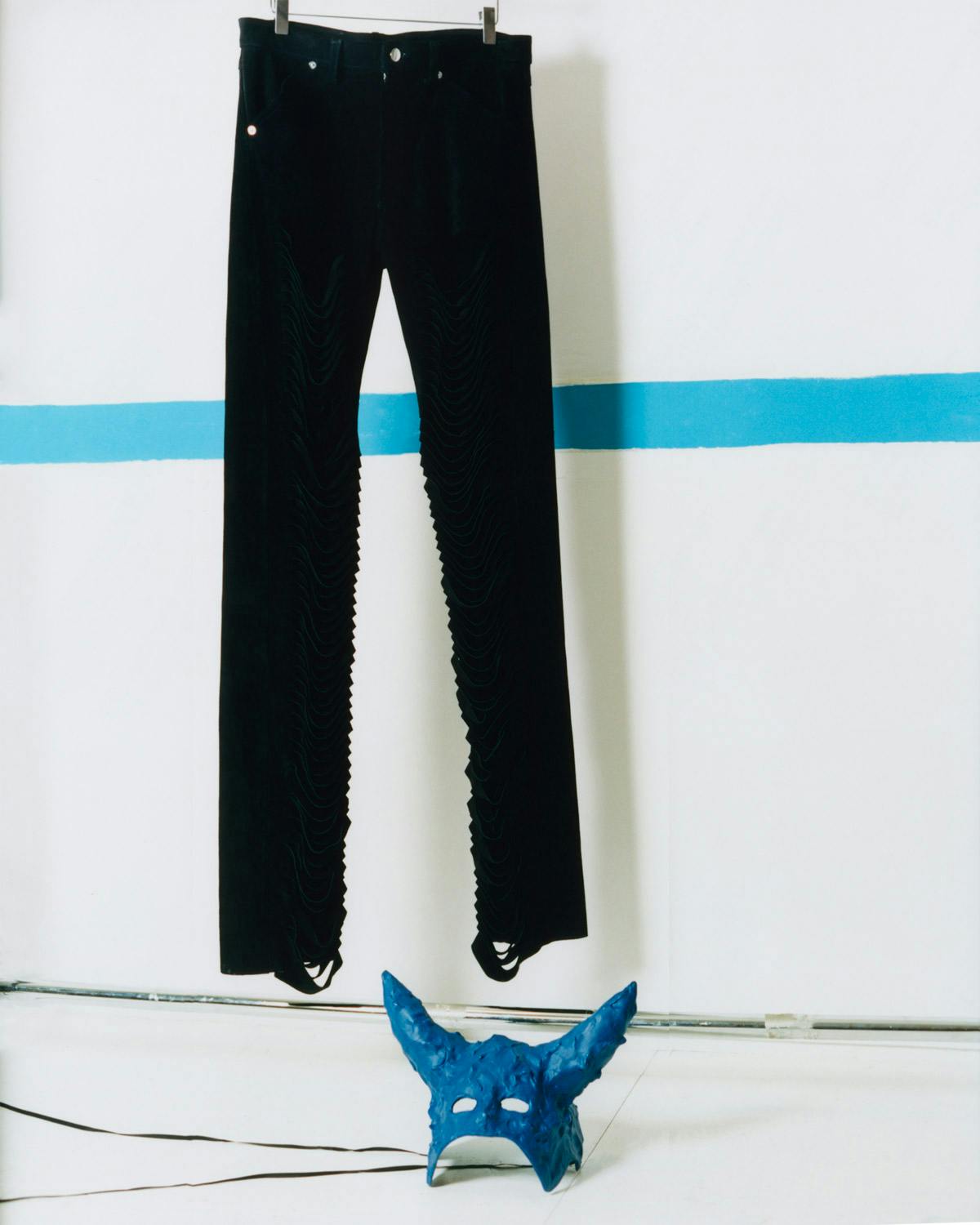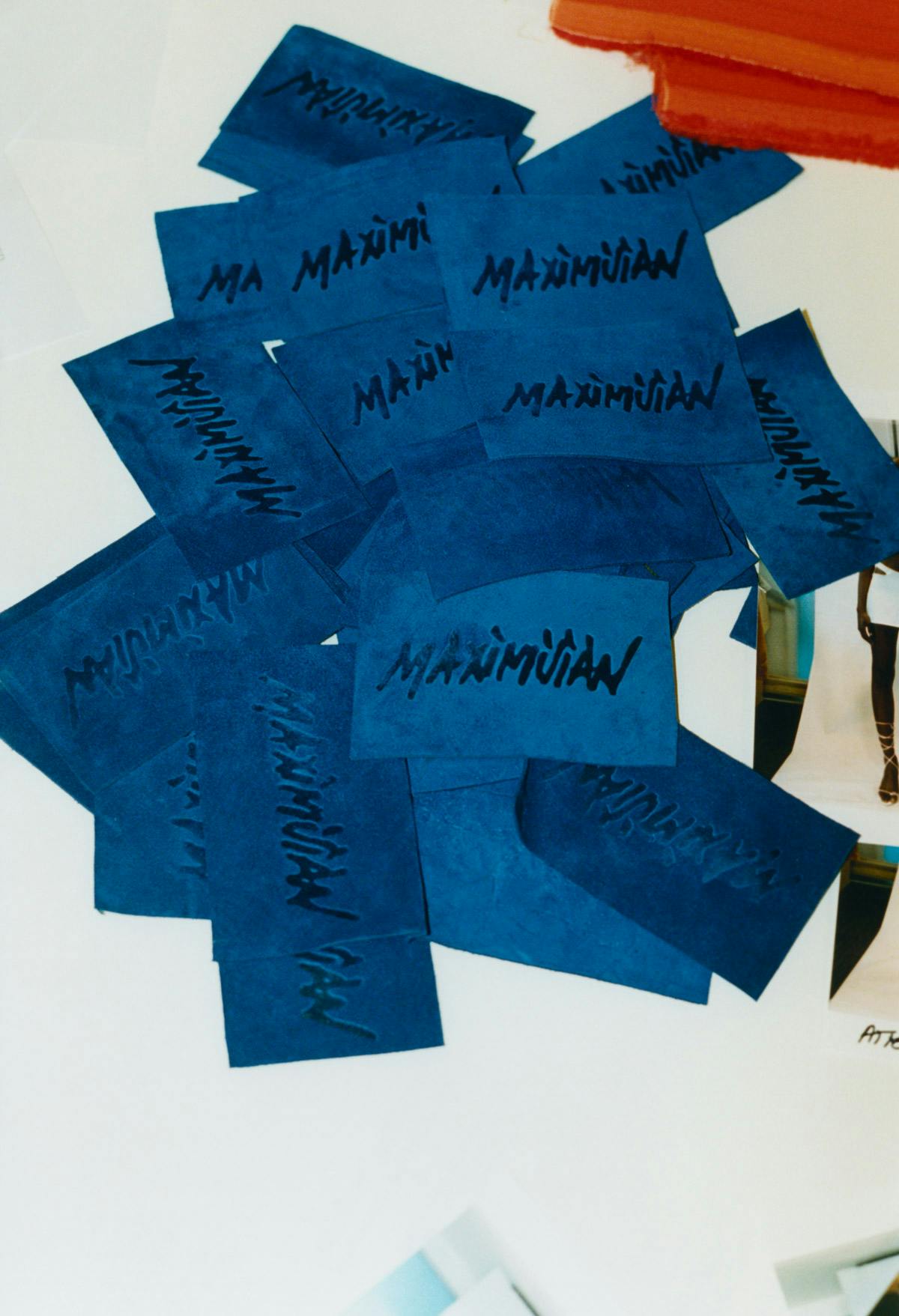 It was his best friend, fellow London-based designer Mowalola Ogunlesi, who encouraged Davis to put together his first collection. "It takes time to find the people you trust and the people who actually want to care for you," he adds. "I found the people that I want to care for and care for me."
Collaborators like Kamara, Pavarotti, and Notcutt are more than just colleagues. "The one thing we all share is that we can switch off work mode and have a good time, like when we used to go to the club night PDA. Seeing the way we can come together, work together, and also have a personal relationship is something that's supported me mentally," he explains. "I have a family that I've joined in London, and I feel safe and supported enough to try."
From his makeshift bedroom studio, Davis started out designing a collection of six looks with the aim of building out his portfolio. When the COVID-19 pandemic hit and London went into lockdown, Davis, like many, became worried. "[I thought], 'Fuck, I'm stuck with these clothes, and no one's going to see them.'" He saw that Fashion East had opened up its application process for the new season and figured he'd apply. Just weeks later, he was asked to expand what he had presented into a full collection for the incubator's Spring/Summer 2021 show.
This collection takes inspiration from the Trinidadian Carnival, weaving in family memories of traveling to the Caribbean to take part in the celebrations. Carnival in Trinidad and Tobago was initially an event at which slaves were forced to perform for their slavers and banned from attending themselves until the emancipation in 1838. In the aftermath, Trinidadians started their own masquerade balls: playing mas, dancing, dressing up, making costumes, and wearing masks that expressed their culture and identity.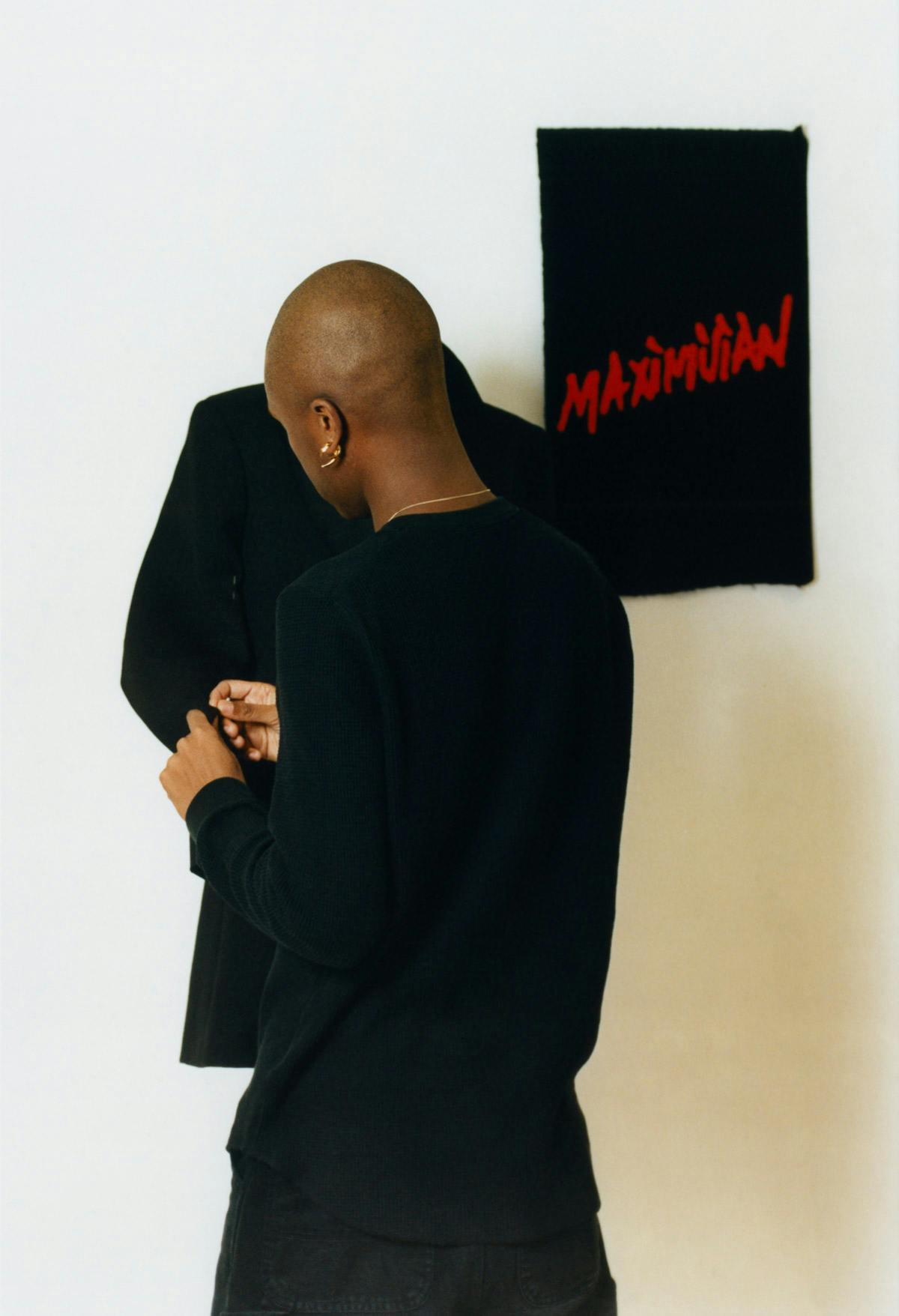 Davis explains how looking at the Trinidadian Carnival helps locate histories that have been erased elsewhere. "I've been to [Notting Hill] Carnival in London with so many of my friends, [and] I don't think they understood what it actually means to my culture."
Davis intends to share an identity, a community, a point of view, and a unique aesthetic by revisiting history through the lens of Black elegance. "Growing up with my sister, studying fashion, I was so used to seeing white European models," he remembers. "The Black body wasn't to be seen in elegant clothing. It made me feel like that was something we as Black people couldn't be a part of. But I will show people that we can be a part of this amazing elegance."
Davis' designs blend 19th-century tailoring with 2000s cut-outs, pairing cravats turned to tops with barely-there miniskirts, slashed suede palm tree dresses, and jeans. For the more complex pieces, he enlisted his mother's tailor who taught him patternmaking at age 14. The pieces are hot, sexy, and hard to place in time, somehow both contemporary and timeless yet rooted in historic modes of dress. Davis promises to have a "message" each season, but there will be a carefree attitude as well. "I don't want to take it too seriously — there will always be some good soca," he laughs.
His current focus is on getting the collection into stores in time for spring: SSENSE, Net-a-Porter, and Browns make for an impressive trio of retail partners signed up for a first season.
"I really can't say what the future's going to be like. But I want to make my own narrative," he says. "I want to show Black people in a way they haven't been seen before." By examining how race, culture, and style intertwine, and by challenging the white eye, Davis might be all that closer to the ever-evolving question: What is beauty?
Experience the full story and others in HIGHStyle, a print magazine by Highsnobiety available on newsstands and the Highsnobiety shop now.