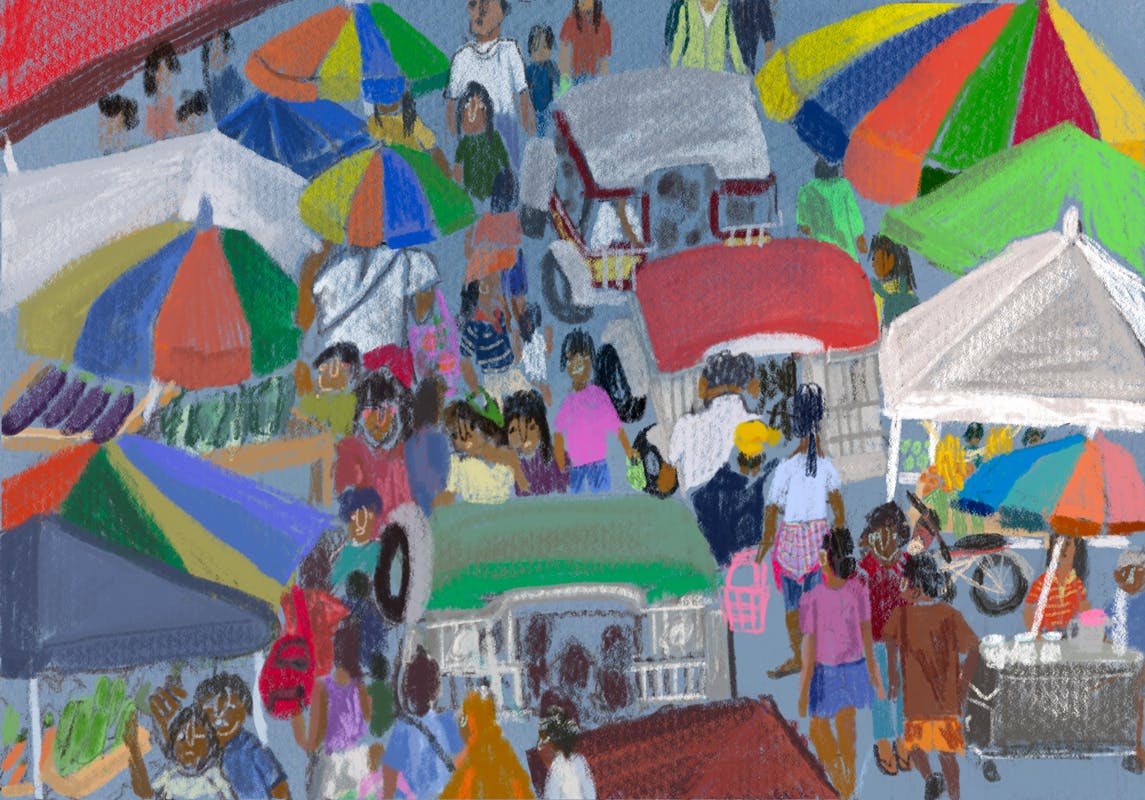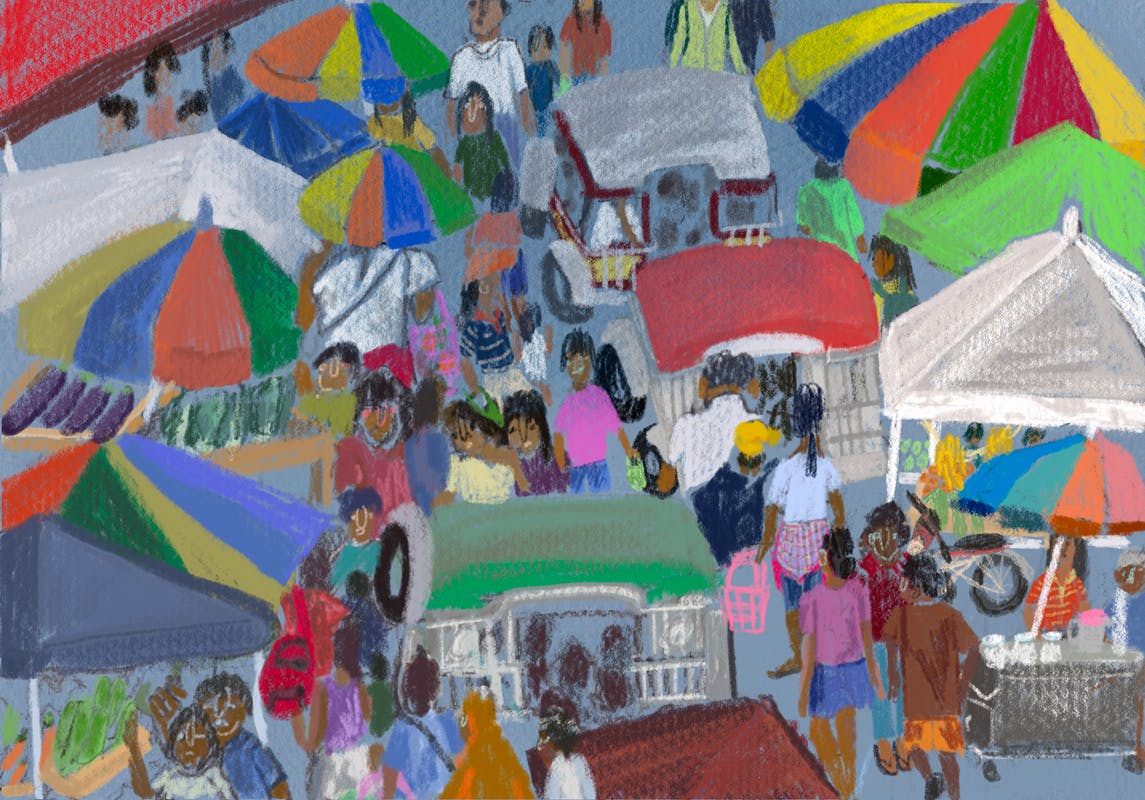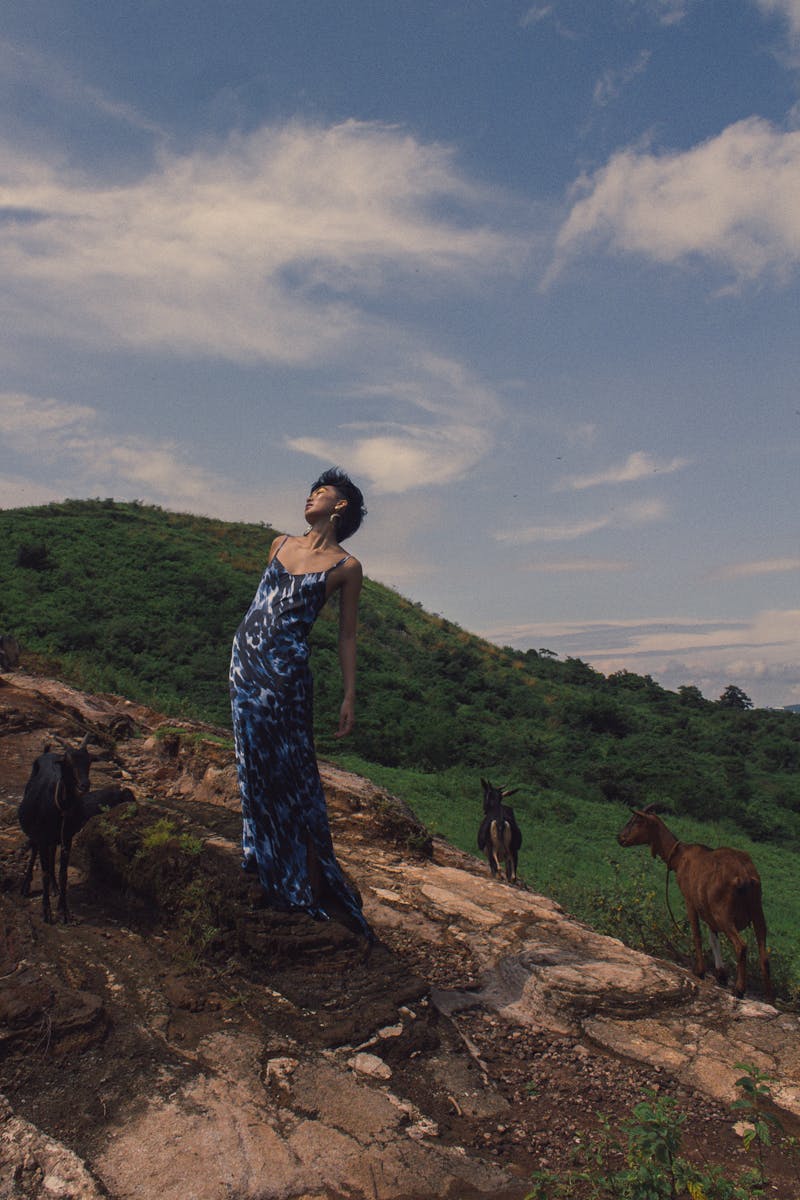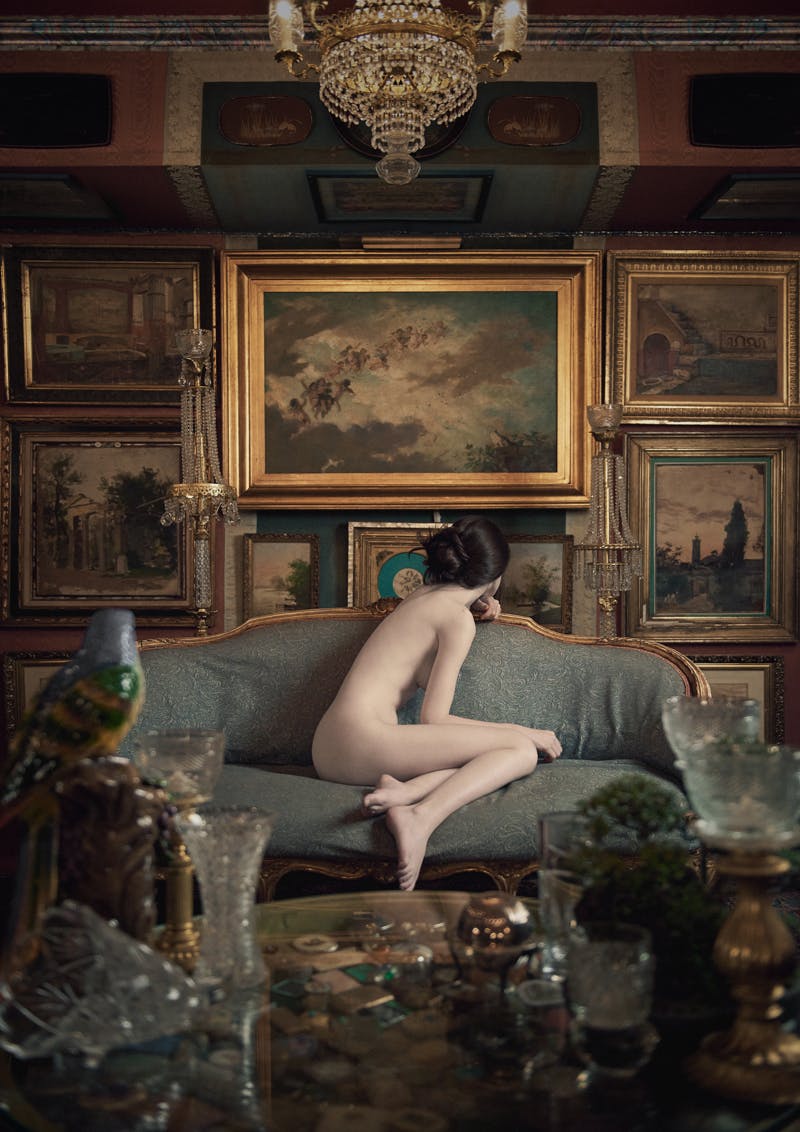 A new collective of multidisciplinary Filipinx artists are banding together under the name Mercado Vicente, a growing index of creative talent that includes illustrators, designers, tattoo artists, photographers, filmmakers, glass artisans, and architects — a digital palengke, if you will.
Palengkes, or public markets in the Philippines, are at the heart of Mercado Vicente. These open-air gatherings are loud, no fuss, in your face, and everything founder and director Jan Vincent Gonzales aspires the index to be. Gonzales also knew he wanted to inject his identity into the project. So, he took his middle name along with his mother's maiden name "Mercado" (meaning "market" in Spanish and Tagalog), added a Filipino twist, and made it uniquely personal.
Gonzales runs a global agency of consultants that focuses on supporting Filipinx fashion, culture, and design brands. Mercado Vicente is their latest project, a directory that doubles as a digital gallery bringing together Filipinx creatives around the world through an online format. During a time when creativity is hindered by the pandemic and Asian-Americans are continuously targeted on the basis of their ethnicity, Gonzales hopes to offer a sense of solidarity through Mercado Vicente. "Why not reach out to artists in Manila, Canada, or all over the U.S. and see if we can just band together?" Gonzales asks. "Everything is about the coronavirus. So it was like, if I'm going to do something in regards to the coronavirus, let's make this a positive thing, especially for Asian-Americans."
The current crisis has been a catalyst for Gonzales and his team to question how consumption of goods and content can be changed for the better. Through Mercado Vicente, they hope to introduce nail, hair, and makeup artists along with any other creatives who can be presented through a visual form. Even artists whose work doesn't intuitively translate over can potentially partner with fellow creatives to represent their art in an online format. This speaks to the importance of collaboration, which Gonzales anticipates to be a major facet of the index, with artists coming together to create exclusives for larger brands and clients.
Gonzales sees Mercado Vicente as ever-evolving, just like the spontaneity and unpredictability of palengkes. "Here are the vendors, here's their products, this is what's good today," Gonzales says. "It might not be here tomorrow, but it's here. It's easy to understand, it's easy to access." With its diversity of artists from all across the Filipinx diaspora, Mercado Vicente is quite literally tied together by an underlying connection to food, one of the most important elements of Filipino culture. If you're overwhelmed by the talent and don't know where to begin, let your taste buds guide you: simply browse through the index by searching your favorite Filipino foods.
To get you started, Gonzales has also highlighted a few artists whose work can serve as an introduction to the multidisciplinary nature of Mercado Vicente.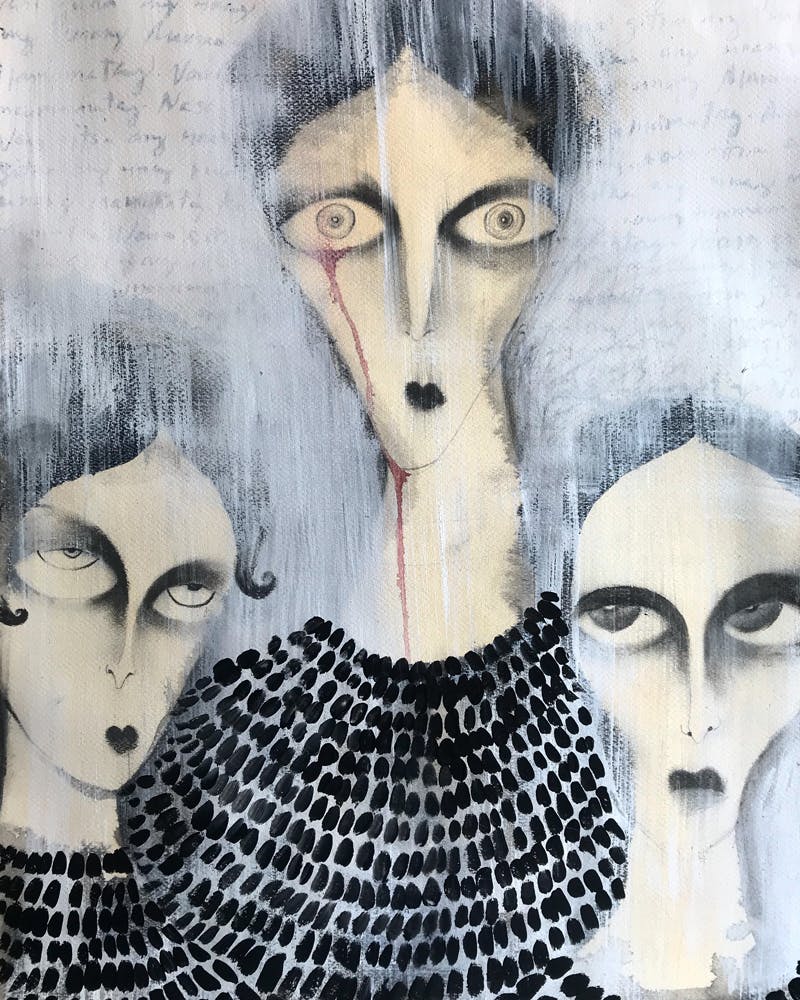 Tom Bucag
Painter and graphic designer currently in Manila, Philippines
Favorite Filipino food: Inihaw na liempo
"When I first saw his profile I was just like, 'What is going on in your head? Why is this so dark and scary?' I love it. And I think he's like 21, 22 and I was like, 'Oh my gosh, the feeling.'"
Simon Te
Director currently in Manila, Philippines
Favorite Filipino food: Gising gising
"He's one of our filmmakers and his videos are on there. [One of them] shows this girl going into a convenience store dancing. It's funny because then if you read about Simon's background, he used to want to be a dancer. So now his dance background is translating into his filmmaking background, which is really great."
Illi Ferandez
Illustrator currently in Chicago, Illinois
Favorite Filipino food: Pinakbet
"Her color theory for some reason, it just hits at the right time and you can tell that she really studies the color and she's really embracing her brownness essentially."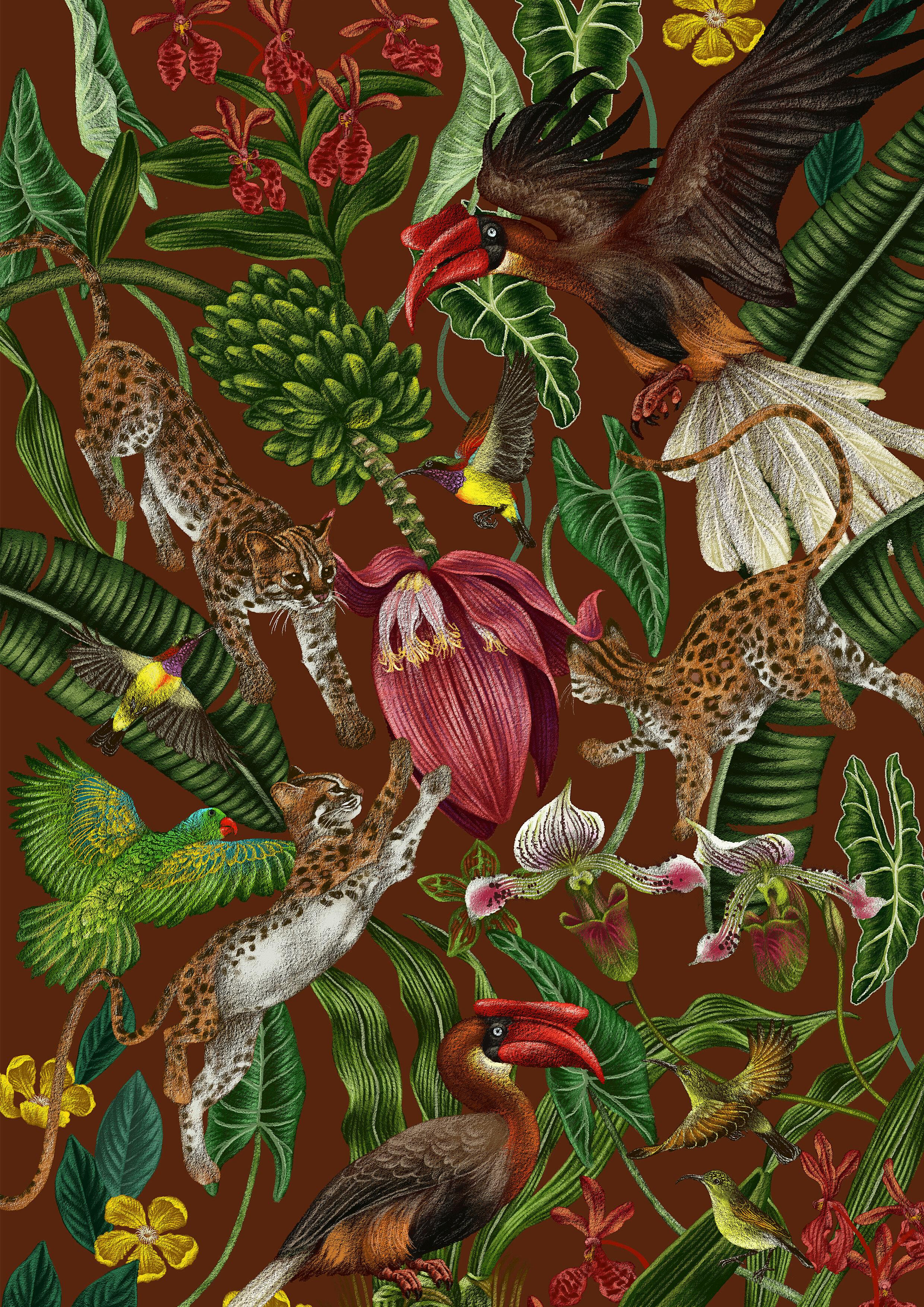 Chesleigh Nofiel
Visual artist and illustrator currently in Cavite, Philippines
Favorite Filipino food: Sinigang na manok
"The detailing in the prints that he does… He actually paints them on his own and he does a bunch of different sculptures in malls in Manila. It's just the detail, and he specifically talks about things that are only found in the Philippines, but I found it just kind of tongue-in-cheek when he was doing a woman hugging another man with a traditional Philippine garb. And then she's on her cell phone, but it's sort of still very traditional. I just love that it shows there's such a nod to the culture."