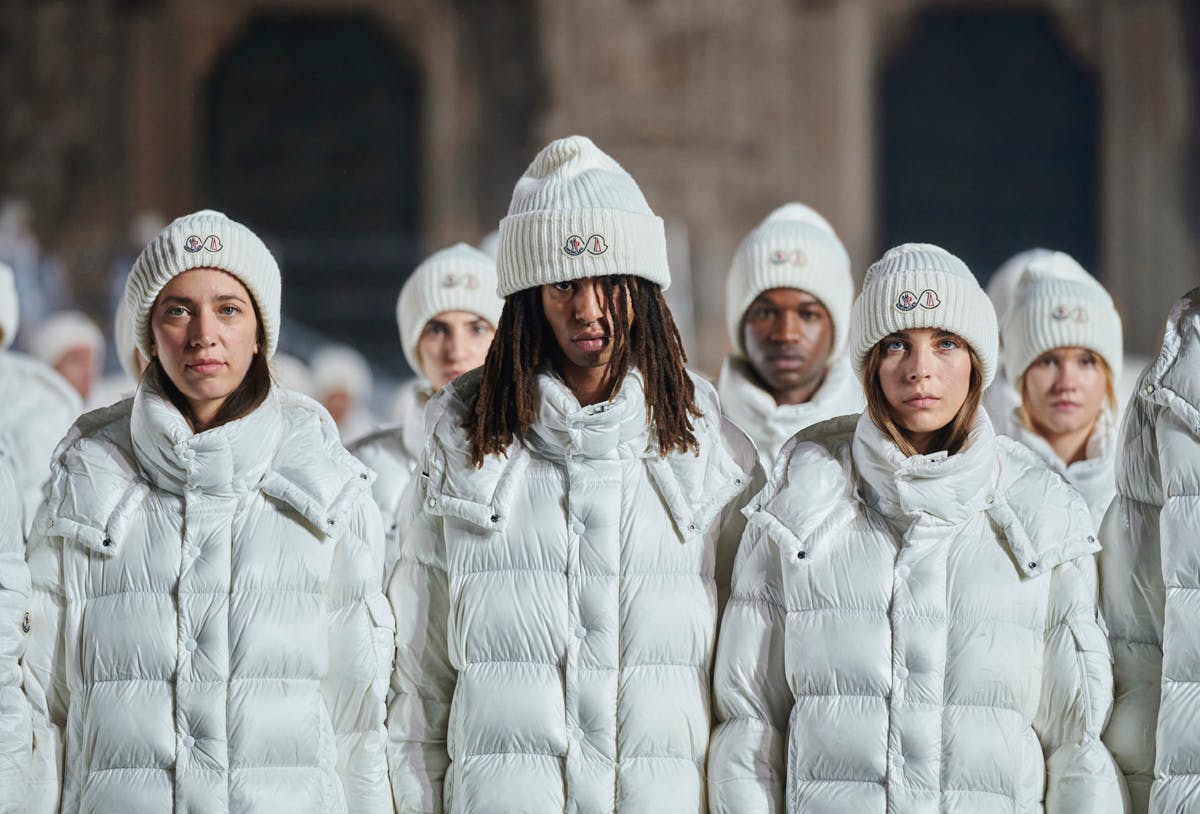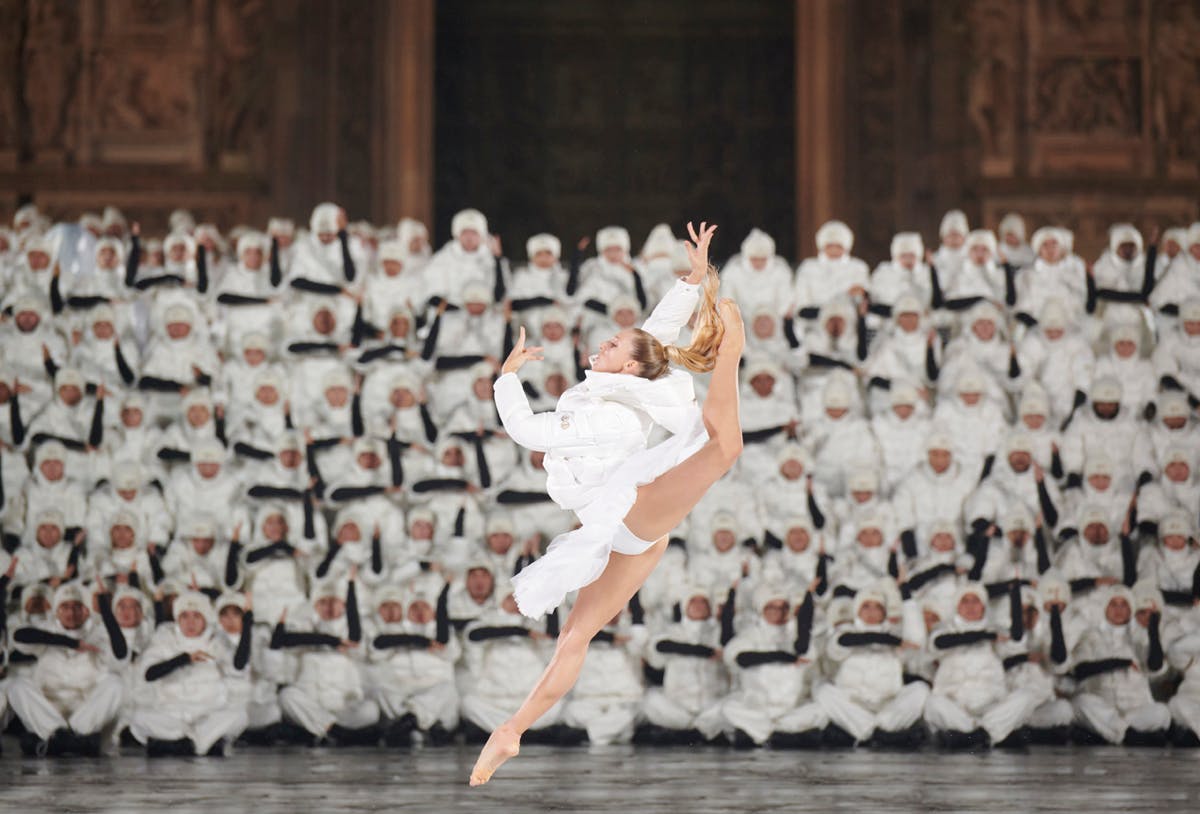 Whether a birthday or a company anniversary, the big 70 is undoubtedly worthy of a celebration. For Moncler, the milestone occasion called for a spectacle of "extraordinary" proportions.
On the night of September 24, downpours tried to rain on Moncler's parade, but the show indeed went on! Moncler and 18,000 of its friends filled Milan's historic Piazza del Duomo with a sea of dancers, ballerinas, musicians, and a choir in honor of the brand's 70th anniversary.
All dripped out in crisp white limited-edition Maya jackets — which drop on October 1 — Moncler's cast of artistes rounded off at 1,952 heads. Sound familiar?
Ironically, the number of show members matches the year that founders René Ramillon and Andrè Vincent launched the brand in Monestier-de-Clermont, France (fun fact: Moncler is just Monestier-de-Clermont, but condensed).
Despite the inclement weather, Moncler still managed to bring the stars out during this brisk, rainy night in the Italian fashion city.
Normani, Brent Faiyaz, Anne Hathaway, Future, Colin Kaepernick, and our Frontpage star Nigel Slyvester were amongst those stars who pulled up to celebrate Moncler and its 70-year glory.
Hiroshi Fujiwara, Pharrell Williams, and Michèle Lamy (perhaps repping for her hubby Rick Owens, of course) also showed face at Moncler's alpine wonderland — which ended in a confetti shower that resembled snow — building up hype for their soon-come Maya 70 collaborations.
Moncler's Maya 70 jacket collaborations, which will start rolling out on October 15 , will also include remixes of the house's iconic jackets by Valentino's Pierpaolo Piccioli, Francesco Ragazzi, Giambattista Valli, Thom Browne, and Rick Owens.
The project is basically a reunion for the partners, who've all crossed paths with French-founded outerwear royalty in the past — moments we recently recounted during an interview with Moncler CEO Remo Ruffini.
Moncler has already gone big, but it's certainly not going home just yet. With anniversary celebrations continuing well into October and November, the brand also has exhibitions and NFTs on the itinerary.
During its Extraordinary Expeditions, Moncler will host interactive pop-ups in New York, London, and Seoul, where fans can immerse themselves in the house's archives and virtual experiences and score NFT artworks unique to the respective city.
The key to Moncler's success for all these years? Simply, sticking to its roots. By updating archives and expanding the community within the Moncler universe, the brand remains relevant yet authentic through projects with the biggest names in the industry — and a slew of rap shoutouts.
Championing innovation over trends and legacy over newness, Moncler is indeed making out to be what it calls "extraordinary forever."