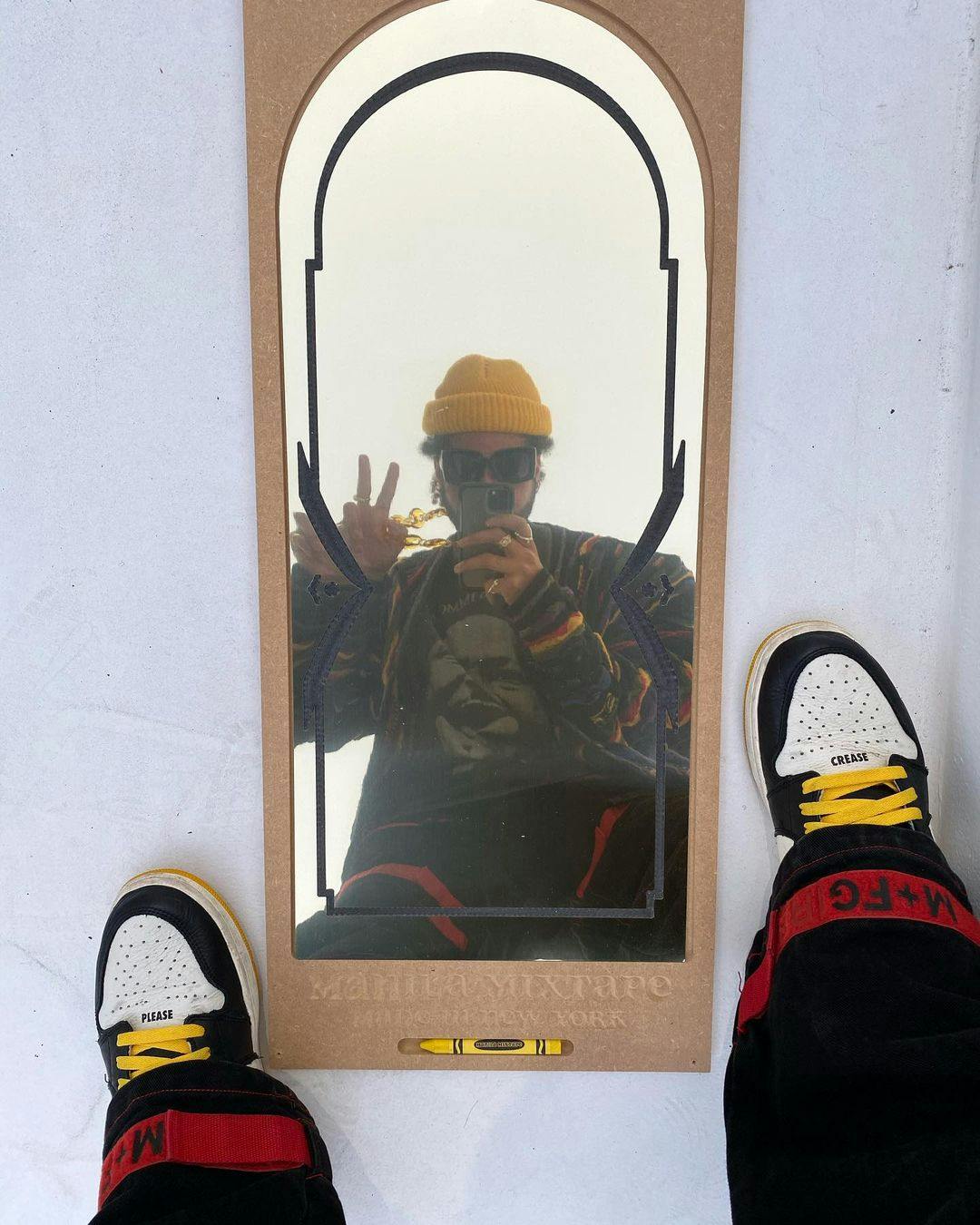 We recently waxed poetic about our obsession with the gold standard and its status as a symbol of wealth and prosperity, so it's no wonder that the color has been used as a decorative element since the beginning of human civilization. The lavish color also happens to be the star of Monster Energy Ultra's newest flavor, Ultra Gold.
To celebrate the launch of this zero-sugar beverage, Monster partnered with three emerging designers to reinterpret the can's bold colors and create an exclusive capsule collection of their work.
Chicago jewelry designer Kristopher Kites is known for his custom plastic jewelry pieces and fashioned two necklaces in different shades of gold. Sneaker customizer and clothing designer VANDYTHEPINK crafted a varsity jacket with gold sleeves and customized two pairs of Reebok's Beatnik sandals featuring gold paint splatter accents. Homegoods designer Manila Mixtape rounds out the series with custom gold mirrors that were precision cut by a CNC machine.
Now, we get a glimpse at how our community on Instagram is flexing these golden pieces. Scroll down and take a look at how they're styling them.
@auroranthony
@looseunicorns
@toreno__
@ysabellecaps
@danie.sierra
@reeselaflare1
@baileysok
@bloodydior