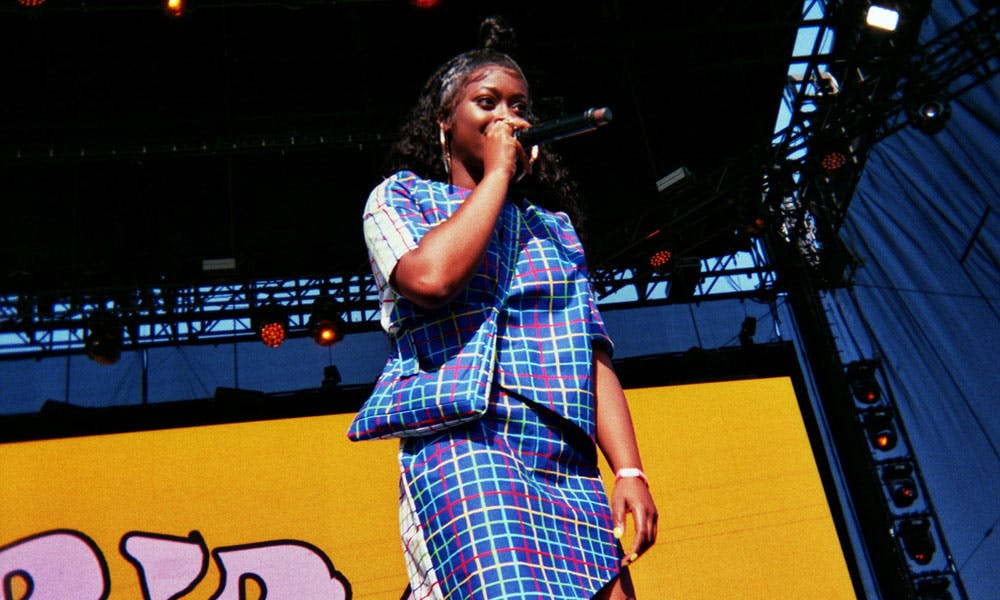 Here at Highsnobiety Music, we are more than ready for 2018 to be over and done with already. Don't get it twisted, it's been an absolutely amazing year for music, but it's also been a big one for people doing and saying a lot of things that we'd rather not have to pay attention to. Alas, we do still want to highlight the music we loved the most in 2018. Once again, instead of Highsnobiety staff picking their favorite track of the year, we went for a factual, data-driven method - everyone's most-streamed song of the year via Spotify Wrapped.
Unsuprisingly, a track from Travis Scott's Grammy-nominated Astroworld is on our list, as is Kendrick Lamar and SZA's "All the Stars" from the Black Panther soundtrack. More surprisingly, perhaps, is that two Arctic Monkeys songs are on here, from the band's post-hiatus album Tranquility Base Hotel & Casino. There are also some lesser-known artists to discover, like doon kanda and Confidence Man, and one of the most slept-on tracks of the year (in my humble opinion) by a formidable triumverate of Missy Elliott, Busta Rhymes, and Kelly Rowland. Listen to a playlist of our most-streamed tracks of 2018 below, and get acquainted with all of our well-loved songs after the jump.
Travis Scott - "Coffee Bean"
We're all used to auto-tuned "IT'S LIT" blasting out of our speakers when we turn on Travis, but "Coffee Bean" is something you'd never expect to hear come out of that man. Hidden right at the end of Astroworld, this gem is the most heartfelt La Flame has ever been and it hits you right in the damn feels. I exaggerate about everything but fam, I mean it this time - this song is A+ Travis.
- Naina Kamath, senior social media editor
Okay Kaya - "IUD"
"This year, the U.S. government constantly reminded us that they don't care about women and their well-being as Republican men rallied to strip away our rights to have full control of our bodies. Living through a state of trauma gets you to a point where the horror of your reality is so incomprehensible that all you can do is hysterically laugh because nothing makes sense anymore. When Okay Kaya dropped this humorous single I felt like she perfectly captured the wonderfully complicated experience of womanhood in 2018. Going into the new year, we should all be including the line "baby, you're so baby, but I don't want your baby" in our Tinder bios because nobody has time for an unplanned pregnancy in this economy."
- Sydney Gore, associate music editor
Ssion - "Inherit"
I'm not sure I entirely understand what this song is about, but more than any other song released this year it truly transported me somewhere else with every play through. Somewhere humid, on the sort of night where everything feels electric.
- Jake Boyer, music editor
Artic Monkeys - "Four Out of Five"
"I grew up in Sheffield during the rise of Arctic Monkeys and they've soundtracked my life ever since. This cosmic lounge pop number off the new album features Alex crooning about a taqueria on the moon."
- Daniel Pearson, life editor
SAINt JHN - "I Heard You Got Too Litt Last Night"
"I love melodic, sensual hip-hop and this song personifies that. It's just so damn catchy I could listen to this song on repeat one for a year and not get bored of it. Quote me: SAINt JHN is the future of hip-hop."
- Fabian Gorsler, footwear staff writer
Confidence Man - "Out The Window"
"A friend introduced me to Confidence Man and I was instantly hooked — so much so that we proceeded to follow them around on their festival circuit around Europe this summer. "Out The Window" is definitely one of those songs you could listen to for hours on repeat and I'd say it sums up 2018 pretty well for me. If you're looking for a good time, Confidence Man's got you covered."
- Sandra Motwary, social media editor
Drake - "God's Plan"
"Drake remains an endless goldmine of Instagram captions and instant bangers. When this song dropped I put it on repeat and impulsively bought a pair of Gucci loafers, telling myself it was ok because "God's Plan" you know?"
- Jian Deleon, editorial director
Kendrick Lamar ft. SZA - "All The Stars"
"I got so swept up in the hype for Black Panther earlier this year and just couldn't stop listening to this lead track from the soundtrack. It remains one of the songs I never skip when it comes on shuffle."
- Aaron Toumazou, e-commerce editor
doon kanda - "Burning"
"Being a massive fan of Arca and especially his out-of-this-world music videos, I was anticipating this EP for a while. doon kanda, or Jesse Kanda as he is actually called, is the mastermind behind Arca's visual universe, and this is his second EP. This track gets my blood going like Coca Cola and Mentos!"
- Louie McPherson, senior video editor
Tierra Whack - "Hungry Hippo"
"Issa catchy tune with positive vibes and literally always made me shake my ass in an instant. And well, any song that does that to me makes me happy AF."
- Ufuk Inci, producer
Arctic Monkeys - "The Ultracheese"
"The four-year hiatus before the release of this album and the weight of the lyrics are just so overwhelming that I can't stop replaying it. Probs my fav album closing track of all time."
- Avery Lim, frontend developer
A$AP Rocky - "Fukk Sleep" ft. FKA twigs
"Ironically, sleeping is exactly what I *did* do, on this track, and the entirety of TESTING when it dropped in May because I wasn't ready. What became clear over the rest of 2018 is how the discerning features (exemplified here by FKA Twigs' amazing vocals) and the experimental musicality shows that A$AP is still one of the best artists around right now. Bonus points for shout outs to Celine and Rick Owens."
- Max Grobe, associate fashion editor
Busta Rhymes - "Get It" ft. Missy Elliot & Kelly Rowland
"I honestly could not believe my ears when this track dropped. Missy Elliott, queen of everything, criminally underappreciate Child of Destiny Kelly Rowland, and Busta Rhymes?!?! I loved how the production is fairly sparse, but every sonic element is so precisely deployed. Rowland's vocal loop is perfection, and I love how this song builds up its momentum. Most severely underrated banger of 2018, in my humble opinion."
- Bianca Giulione, associate music editor
King Princess - "Pussy is God"
"19-year old Mikaela Straus a.k.a. King Princess, is the posterchild of contemporary American youth culture. Her dating actress and activist Amandla Stenberg, being backed by Mark Ronson and her dad being a major recording engineer aside, King Princess has the unique ability to be ice cool and effortless at the same time. All while discussing heavy topics that take you straight back to your teenage years."
- Christopher Morency, editor at large
Still feeling nostalgic for 2018? Check out the 10 best music videos of the year.