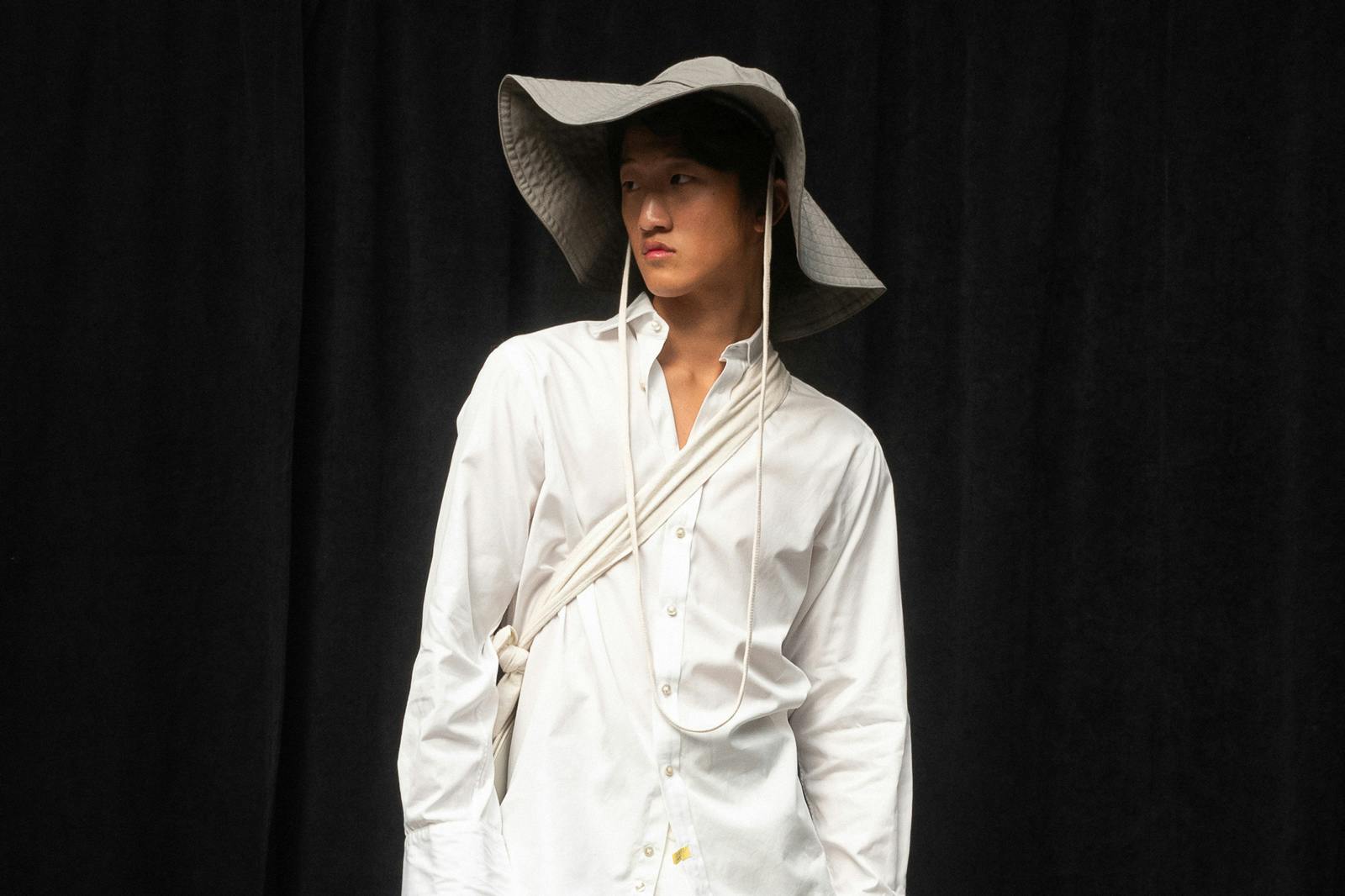 Mr.Saturday / Spring/Summer 2022 / New York Fashion Week, New York
Editor's Notes
One year on from Mr. Saturday's debut Not in Paris installation, and the label is in a stronger place than ever. Having quickly cult status among fashion enthusiasts, the Joey Gollish-run project has just showcased its freshest Spring-Summer 2022 looks at NYFW.
Those familiar with Gollish won't be surprised to learn about the mind-boggling craftsmanship that goes into each piece. Operating out of small factories between Los Angeles and Toronto, he breathes life into his pieces through a whirring flurry of sewing machines and pattern making. Mr. Saturday's ethos invokes the feeling of being out at a rave. This is exactly what the world needs from a fashion designer right now.
Where Mr. Saturday's last resort collection was all about rave-ready-to-wear attire, the new effort goes in a completely different direction, focussing on sustainable tailoring. Titled "As She Fixes Her Hair," it brings flair and glamour to club wear.
"Inspired" by the climate crisis, the collection touches on themes of overproduction, oil spills, and wildfires. Everything is made to order and crafted out of 100 percent recycled materials from past collections.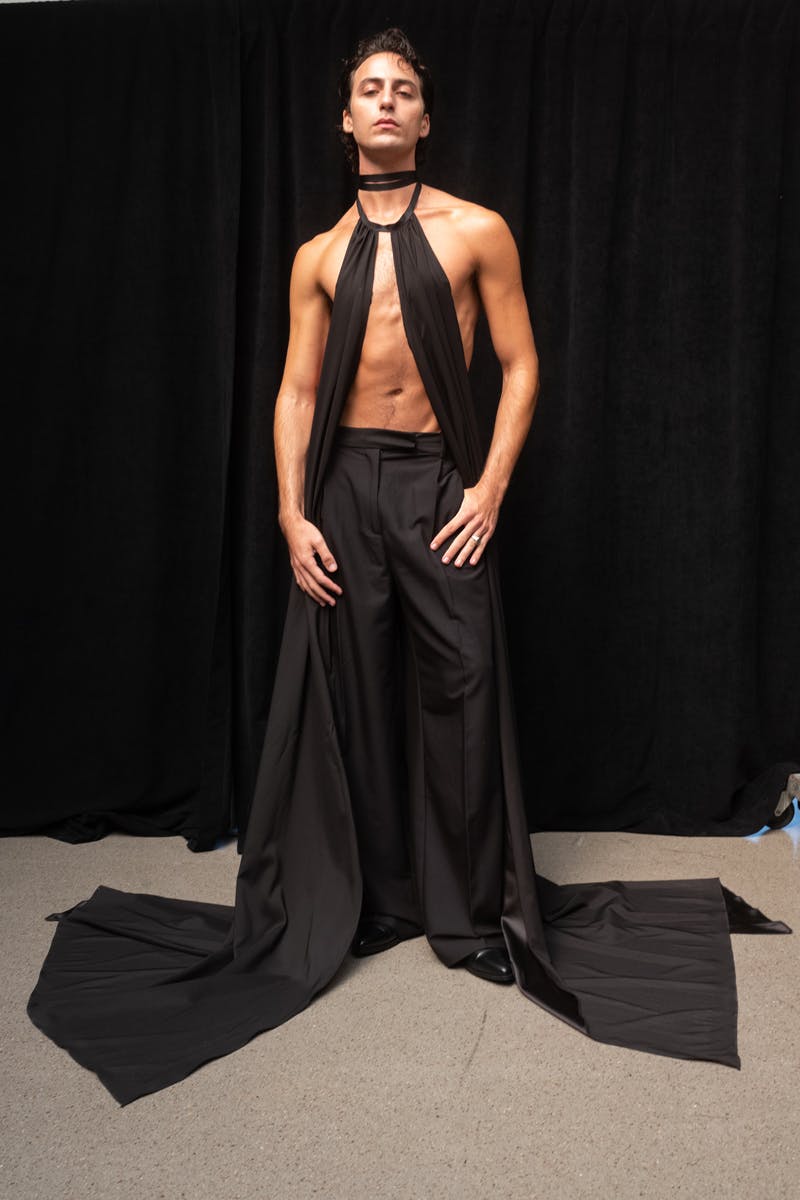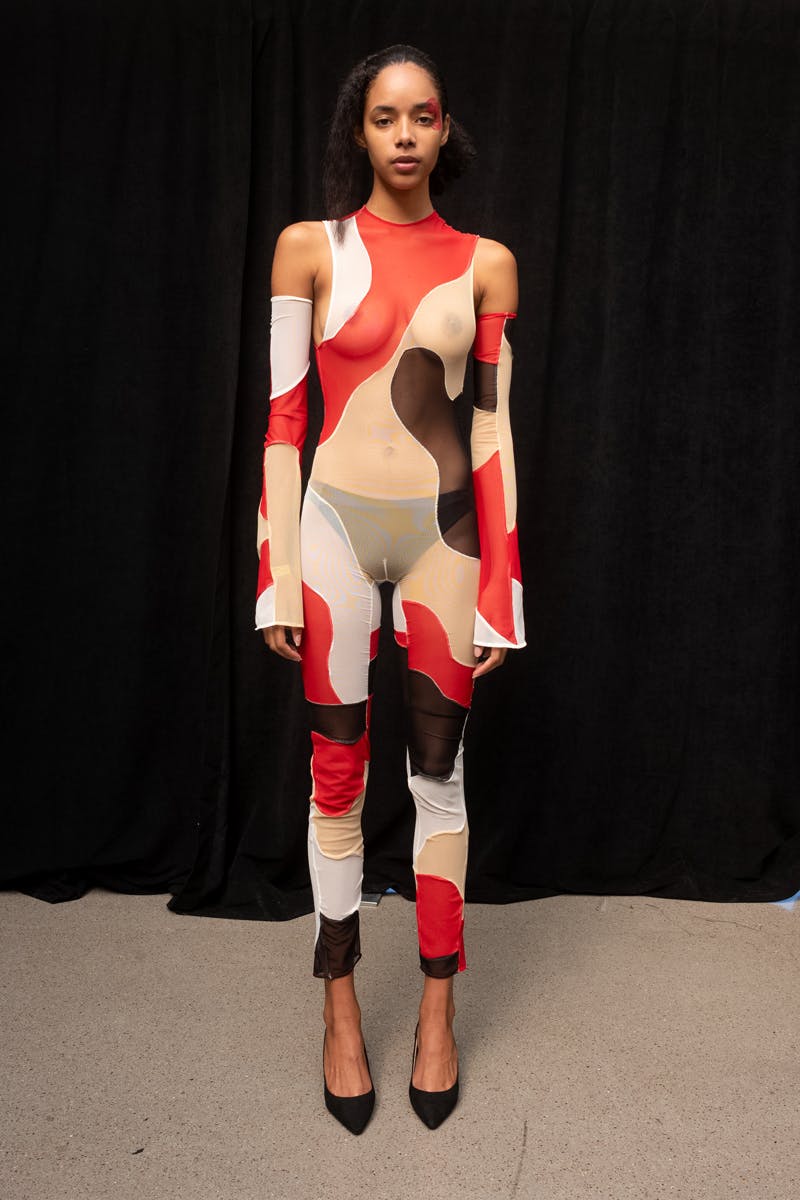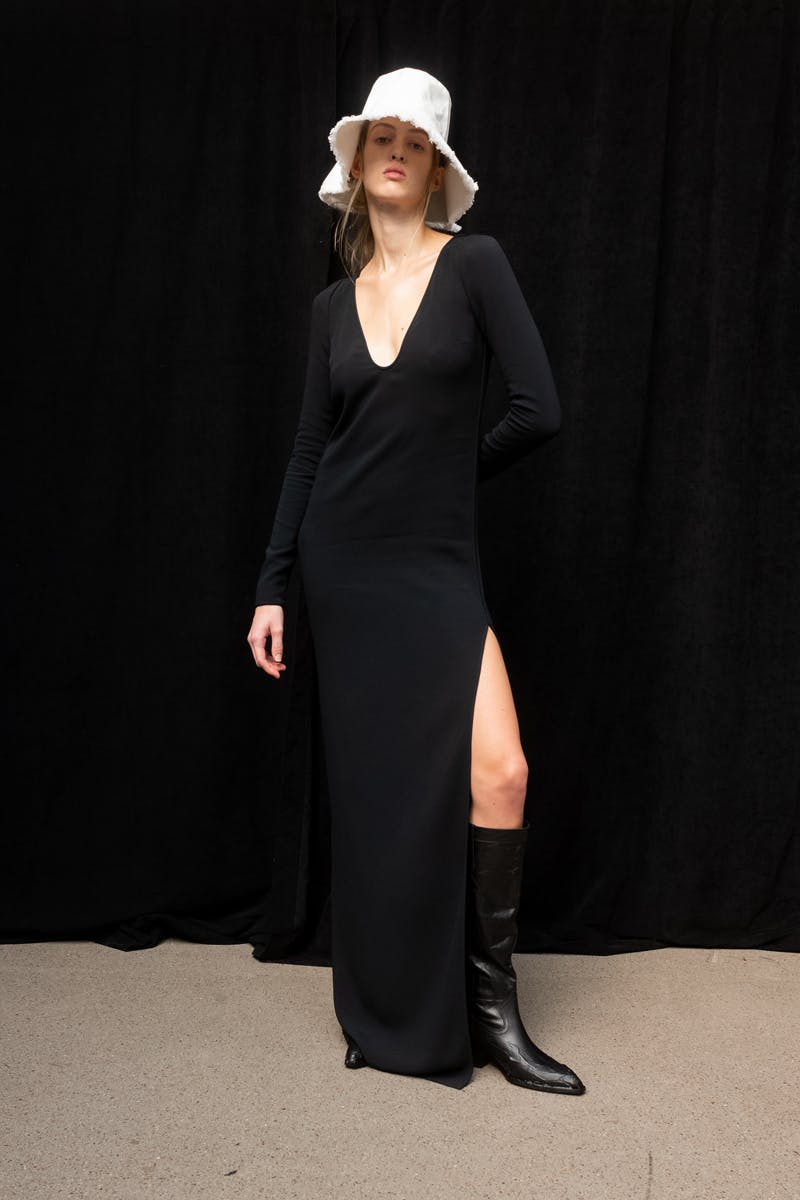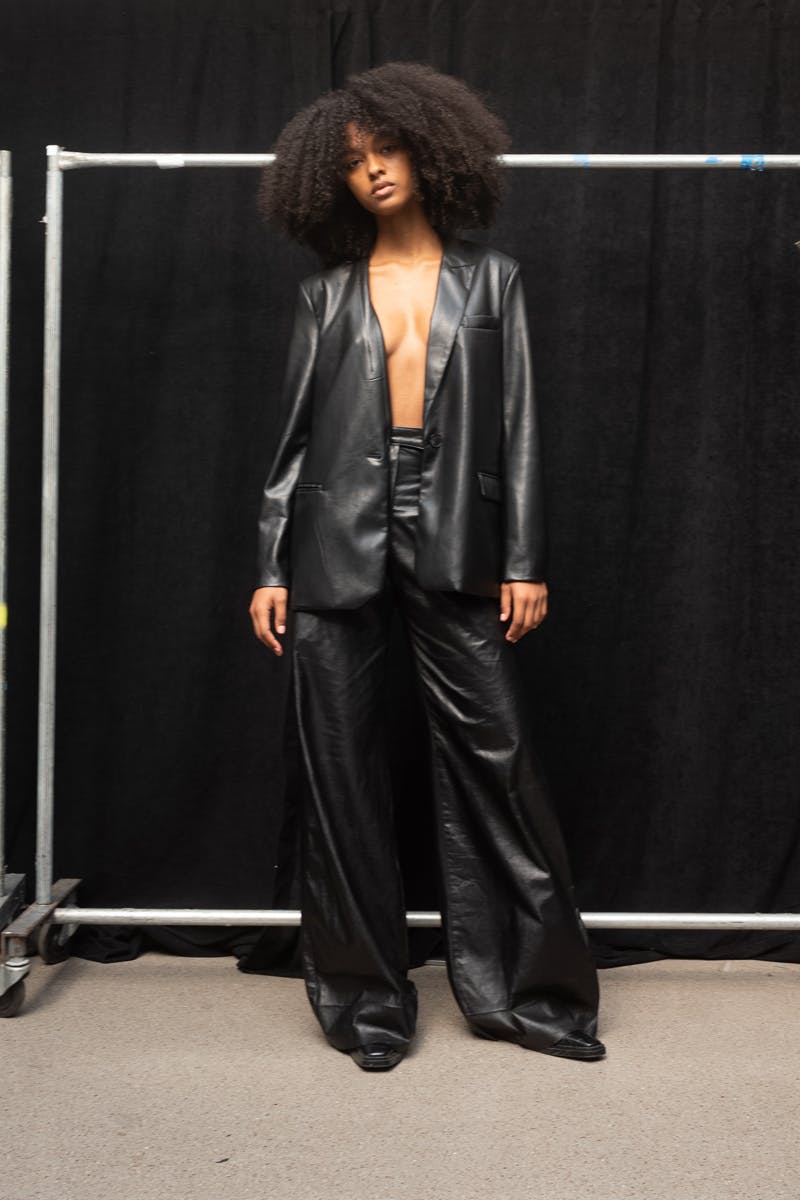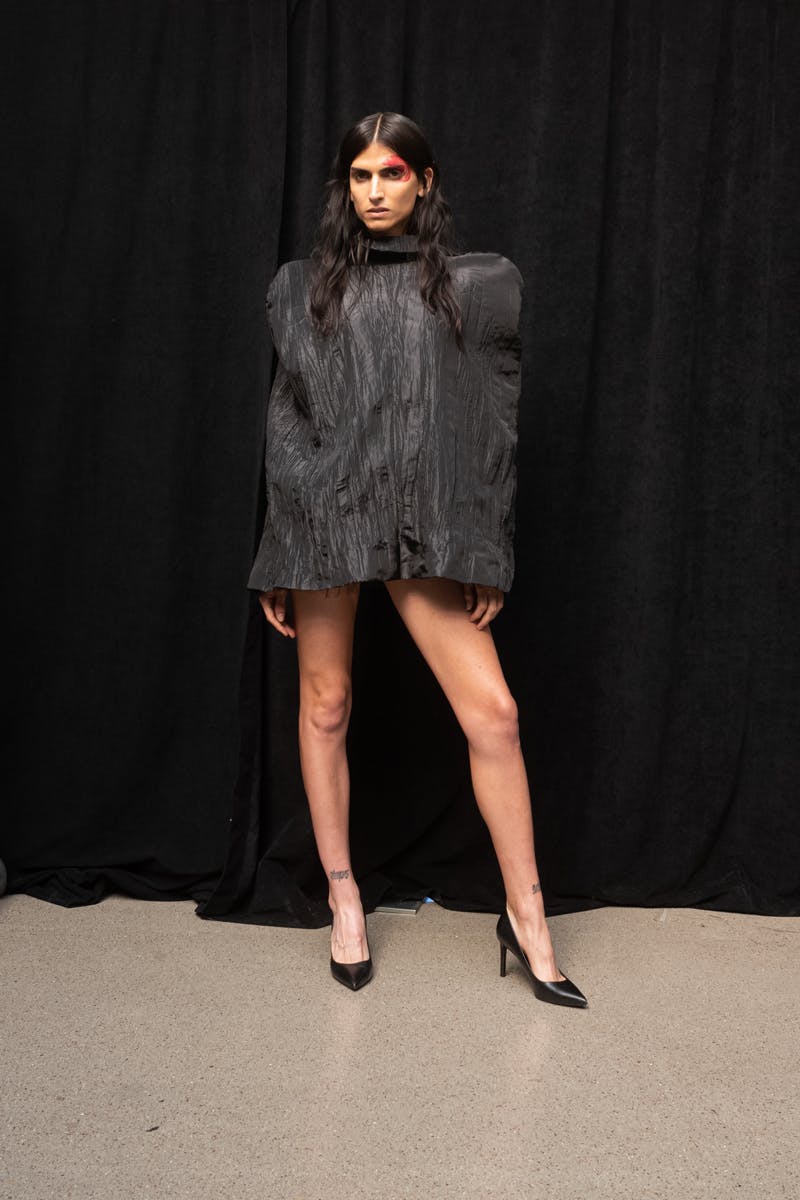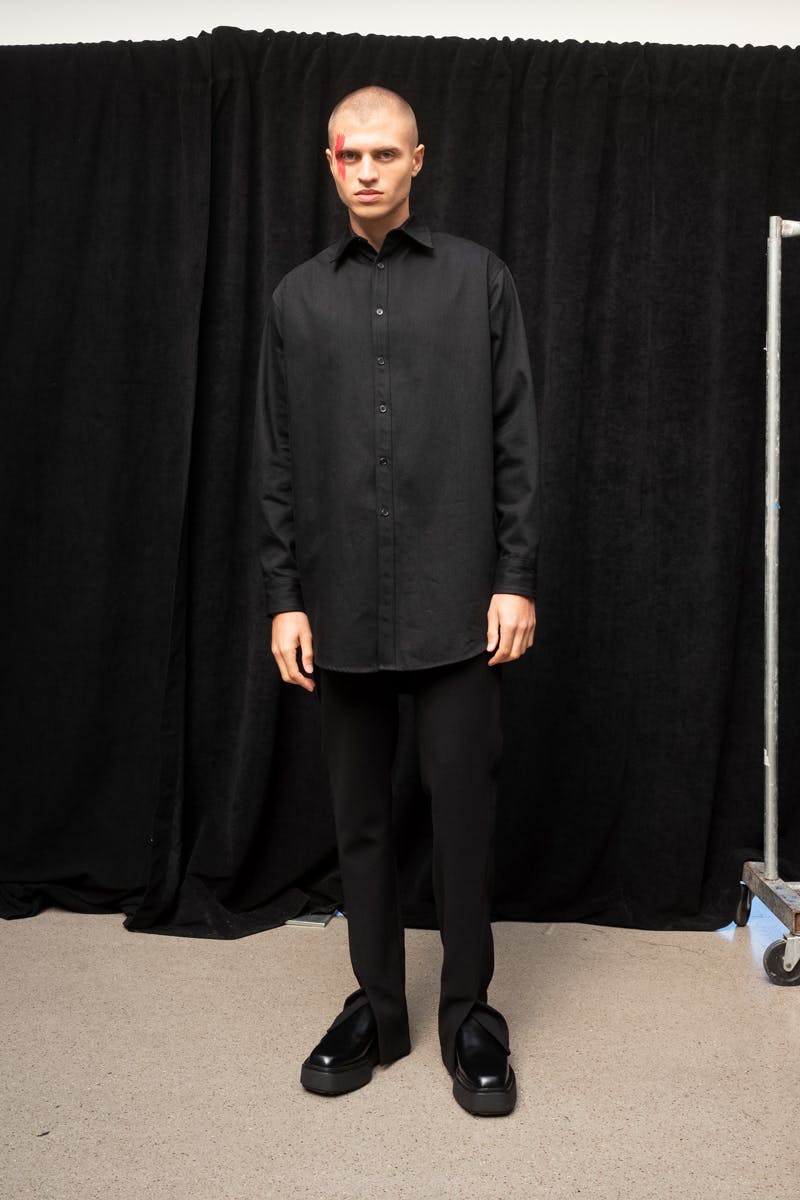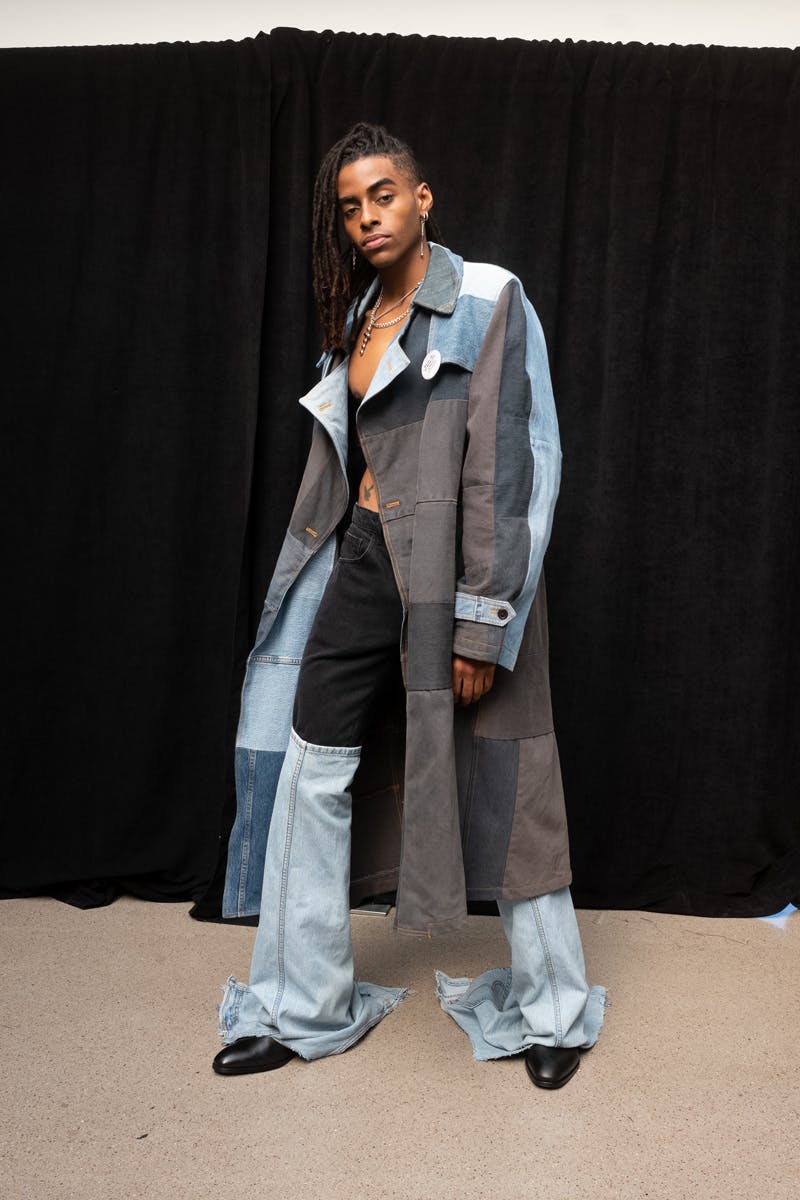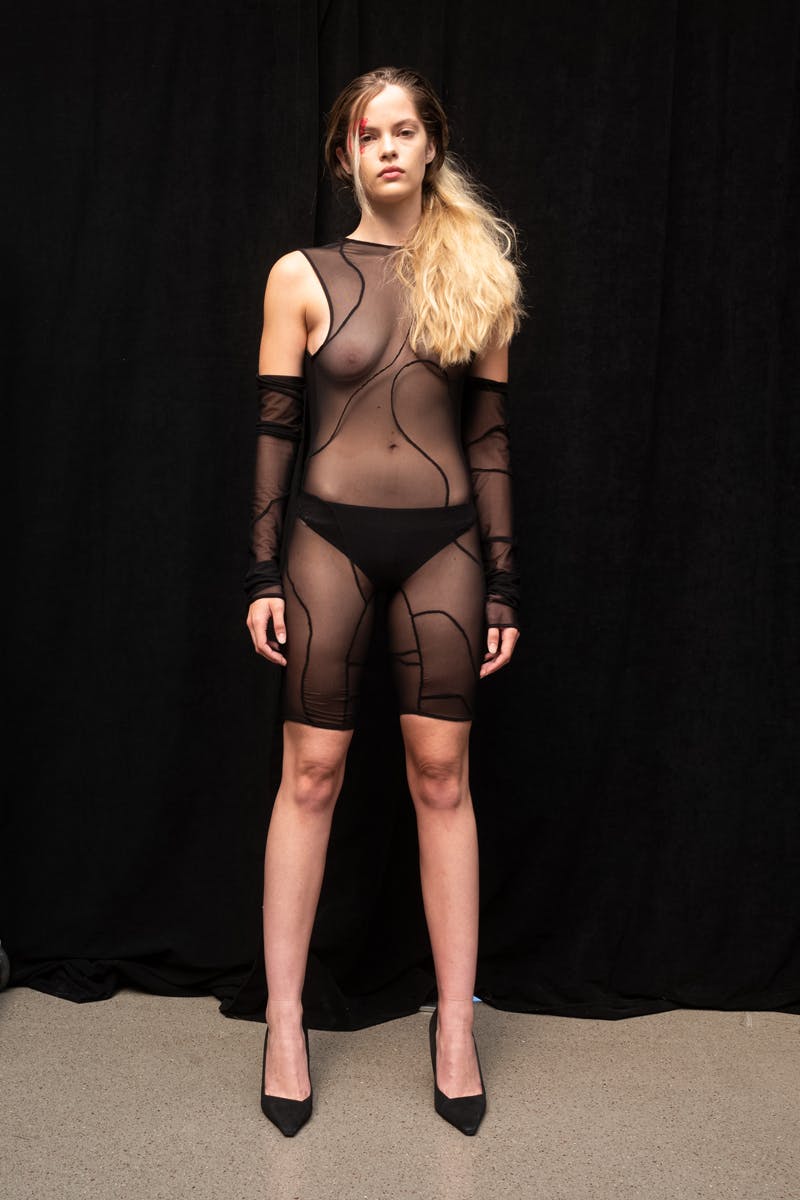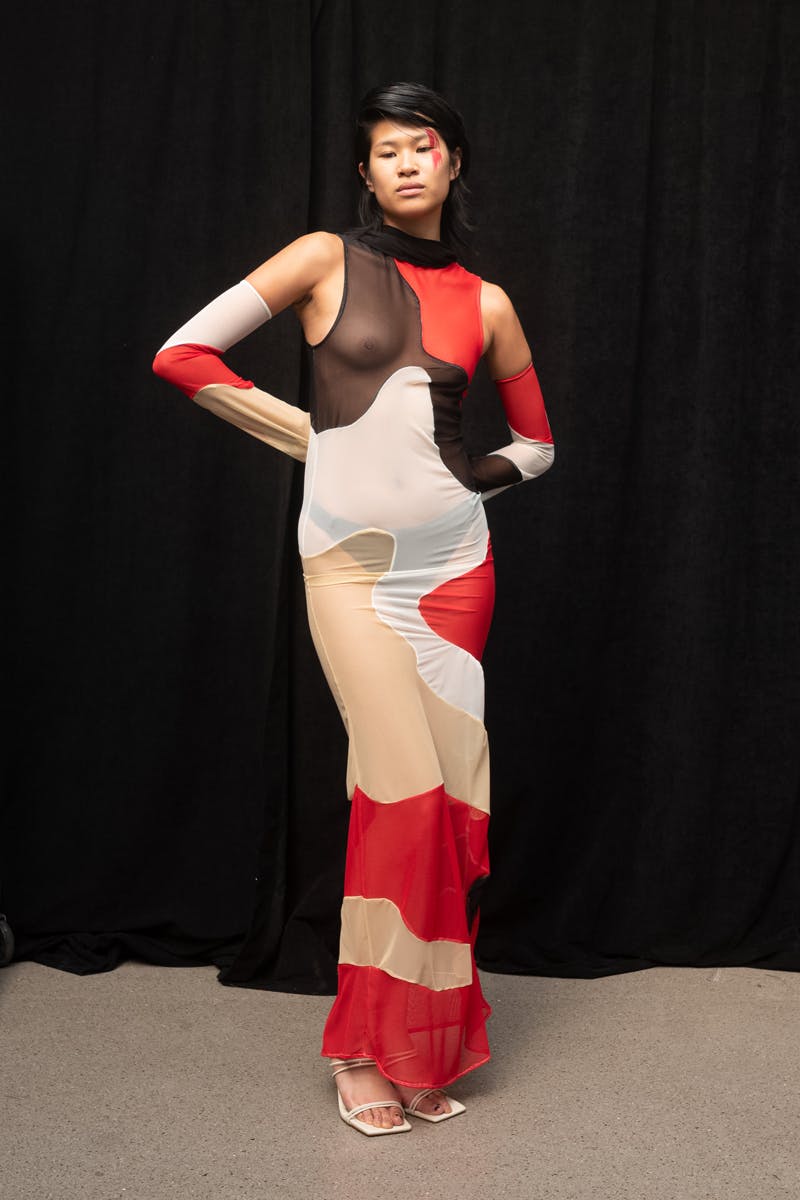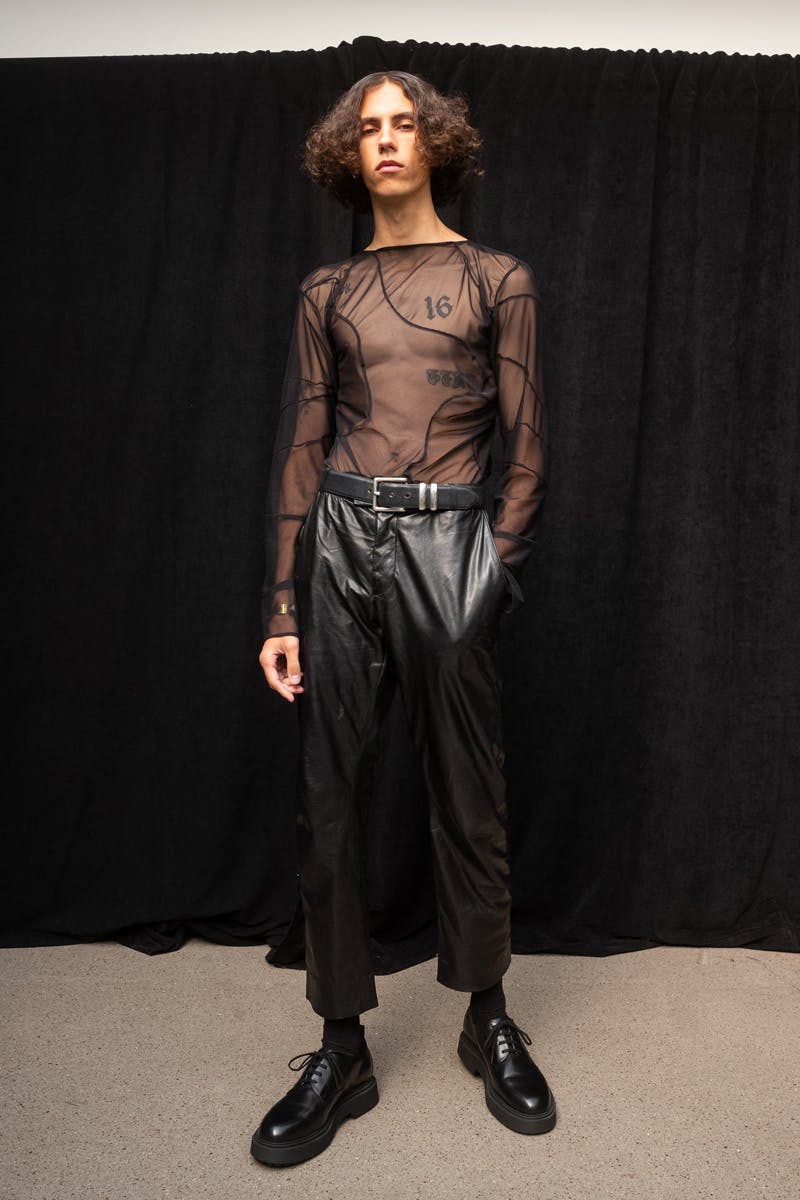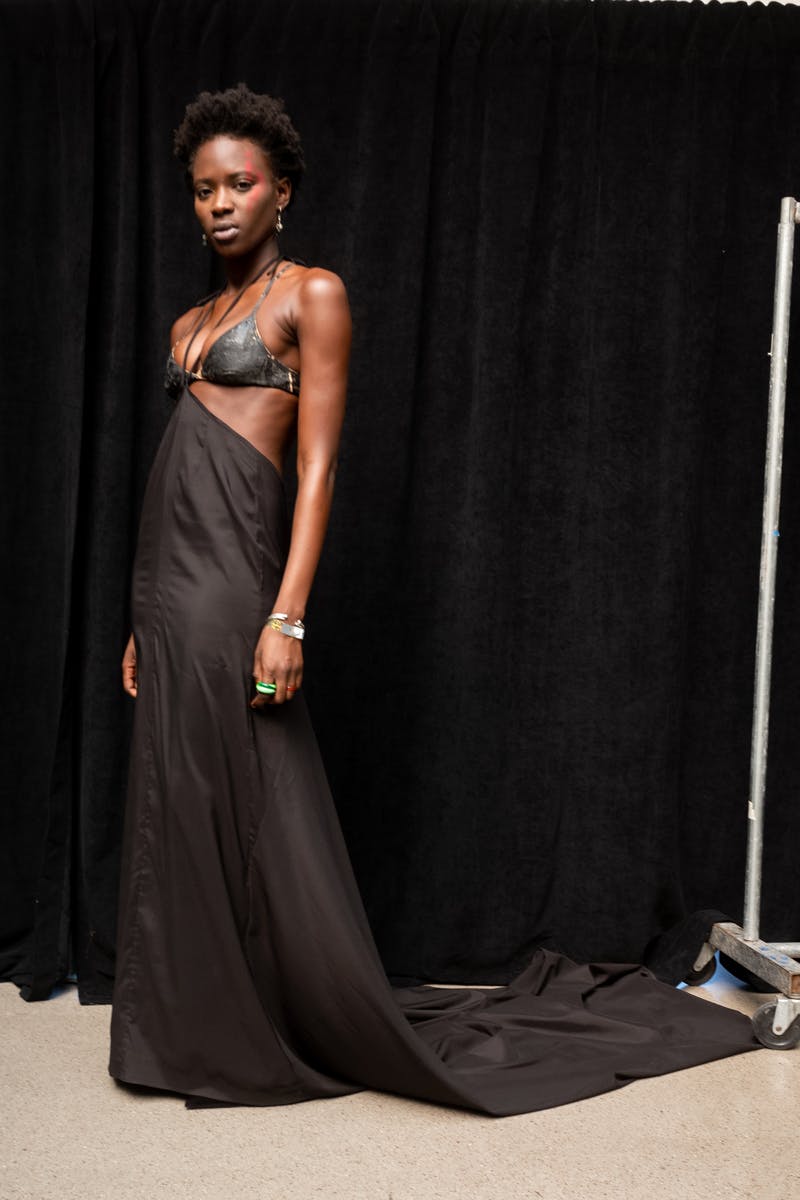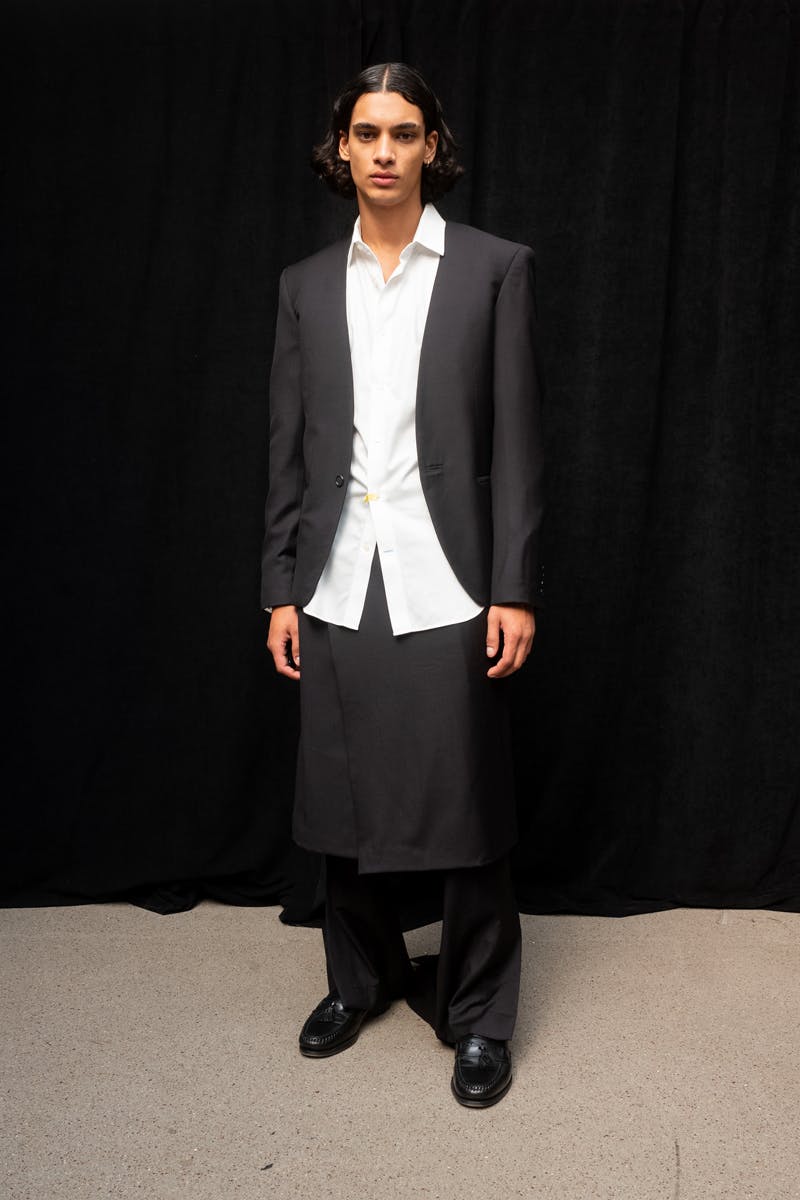 I don't think you can solve climate change by throwing money at it. And besides, Mr. Saturday is not going to make enough money to make a real difference. But it's about speaking to the ability to change and calling out our industry to do it. A lot of this is a commentary on the overproduction in our industry, so rather than making a whole collection and sending it to stores, it's all made to order.

Joey Gollish
Highsnobiety's Shopping List
Recycled sheer-transparent combo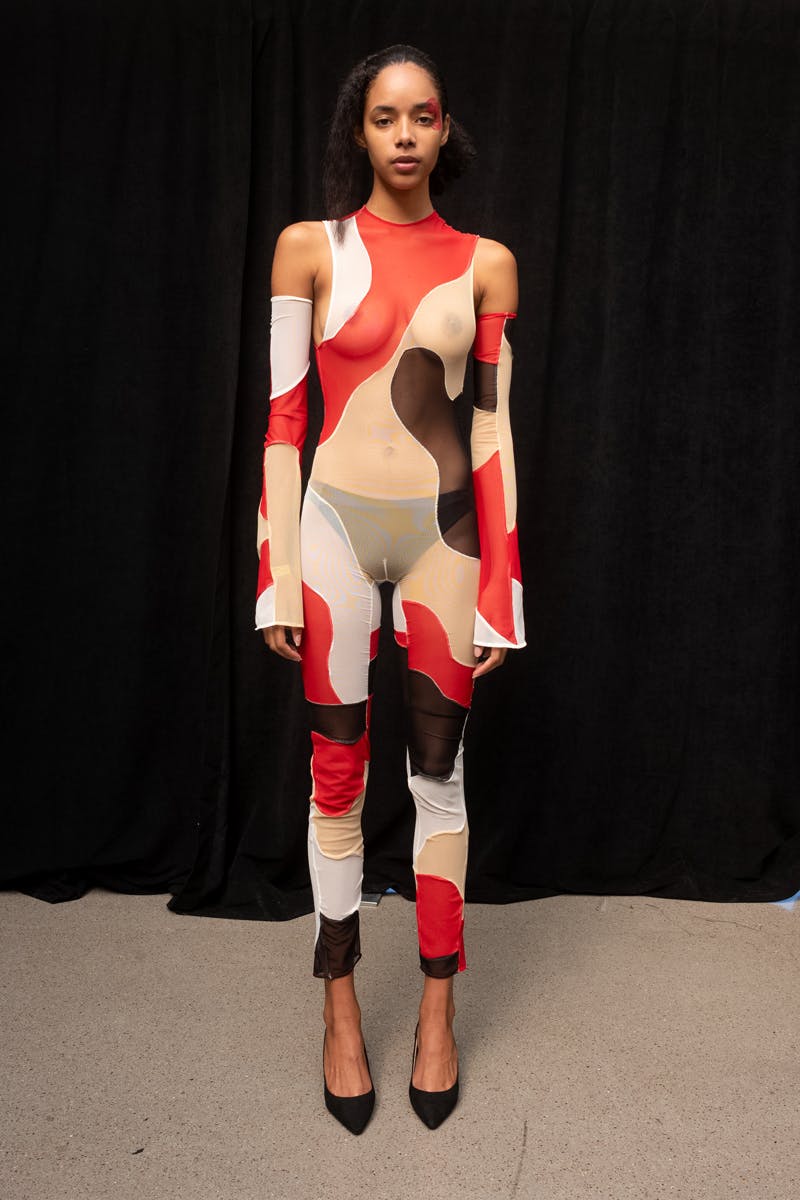 Like the fashion-forward alter ego of one of an X-Men character.
Reversed elongated denim
They might not be most practical, however, these jeans are a sure-fire show stopper on the red carpet.
Recycled patchwork denim coat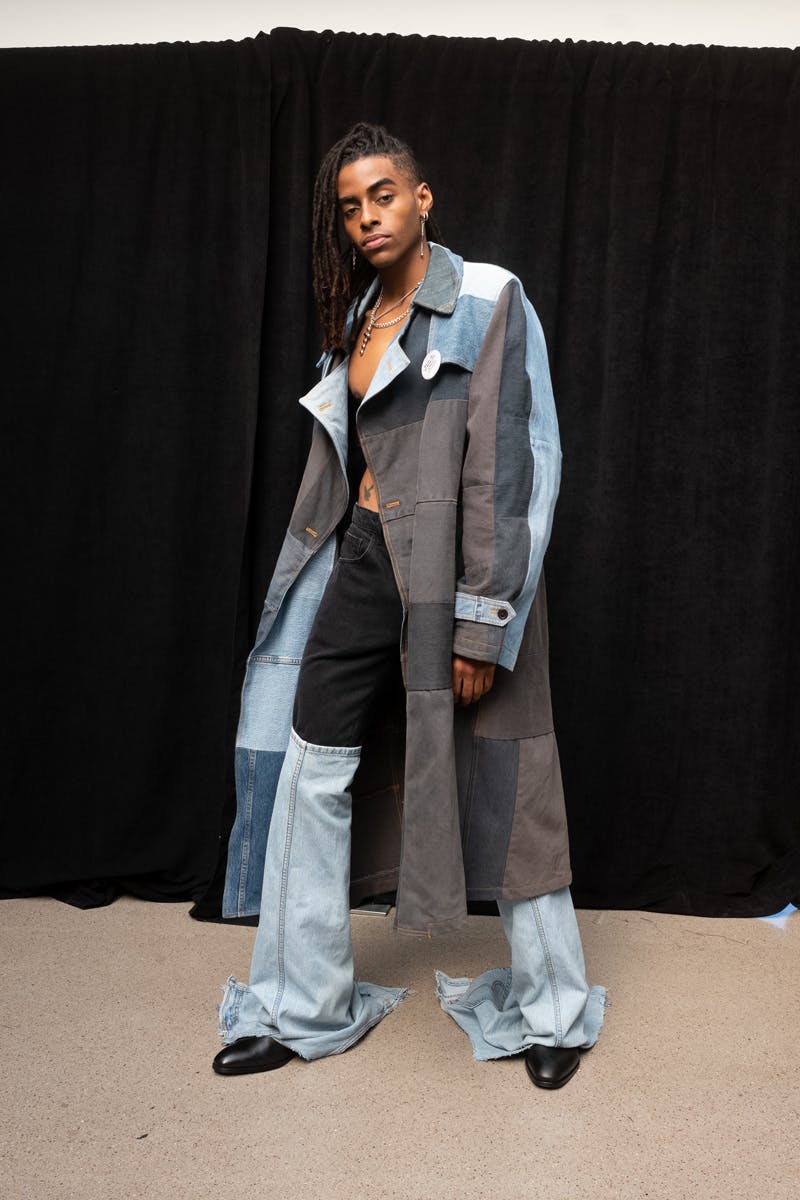 Frankenstein's monster if he were a jacket made out of patchwork denim.
Lapelless blazer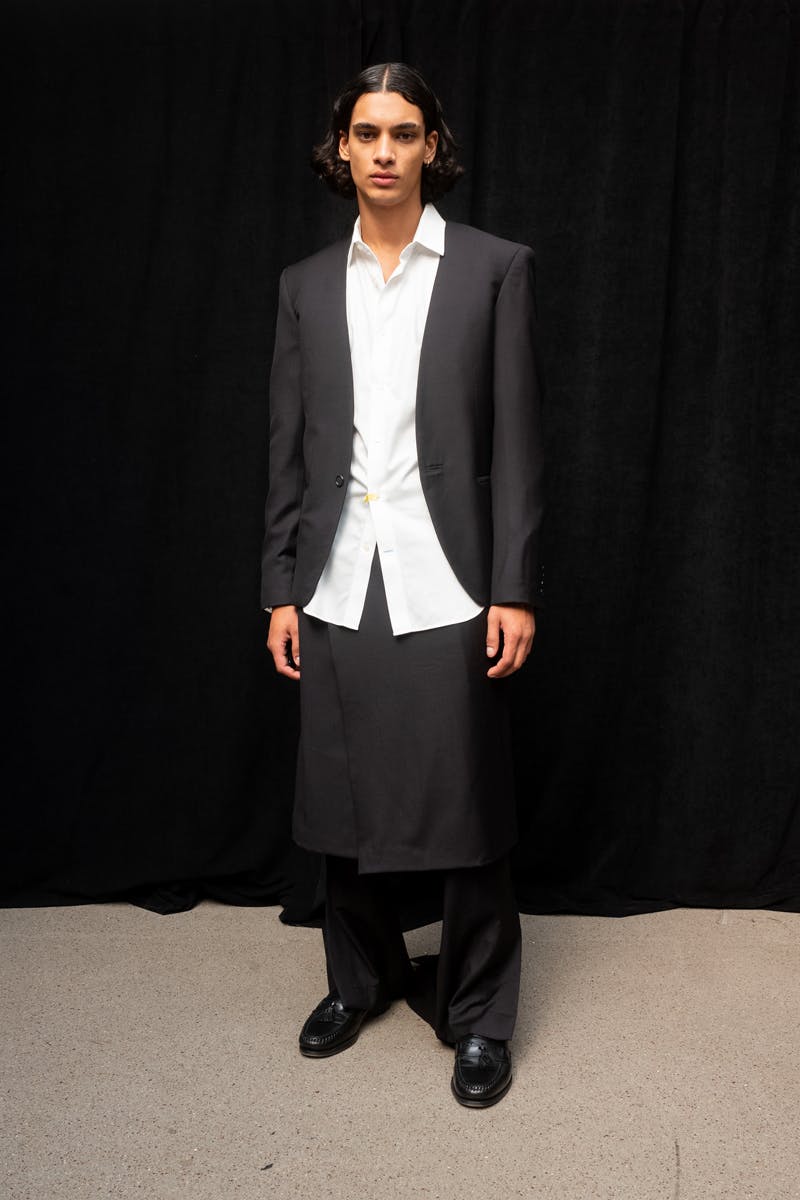 Lapels? Pah, they're so overrated.