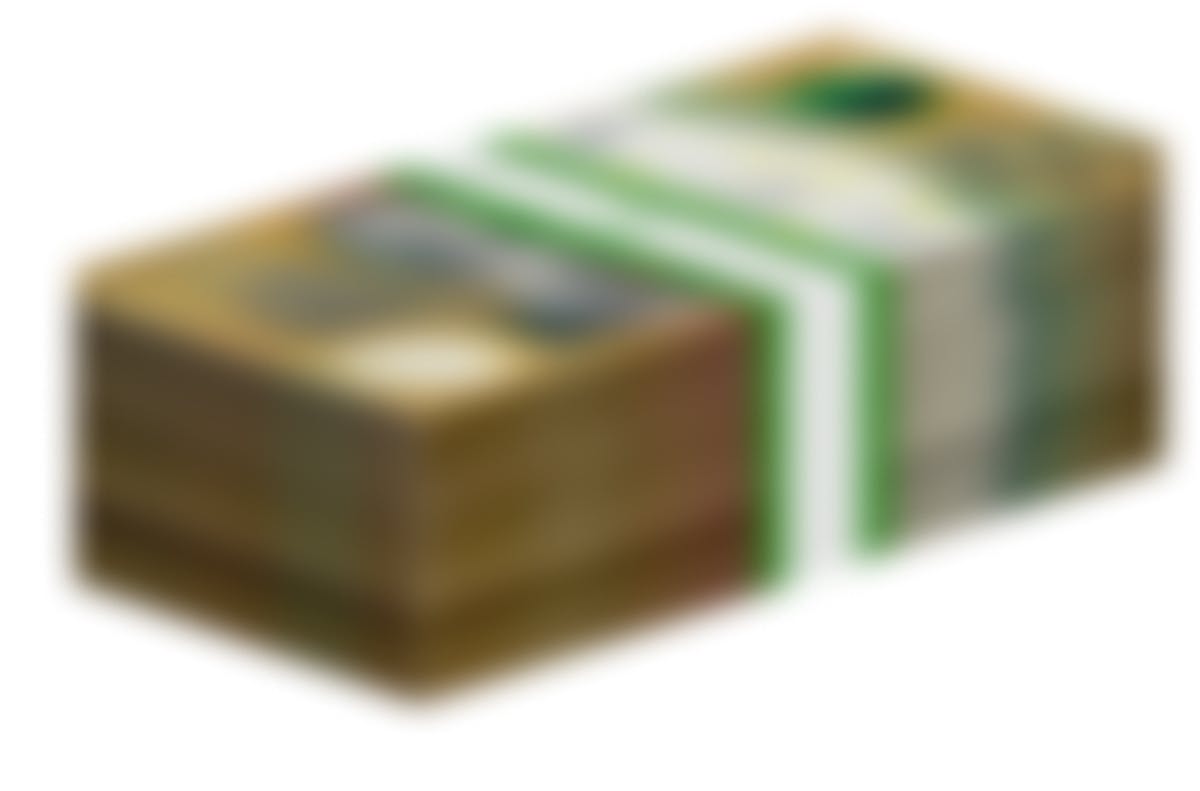 No, your internet connection isn't slow, nor are you losing your eyesight (at least, I hope not). The blurry picture you see above is exactly how it should look, especially since its MSCHF's next drop.
Ah, it all makes sense coming from the trickster brand behind the infamous Satan Shoes and actual blessed holy water-infused alcoholic seltzer.
For its 78th drop, MSCHF revisits the controversial classic series, the Blur. After tackling extremely blurry stacks of US dollars (which maxed out with a $56K at Sotheby's), Japanese yen, and even Highsnobiety's Not In Paris euros, the Brooklyn-based collective is now supplying a new stack, this time the Australian Dollar edition.
MSCHF's Blur AUD stack — now available on MSCHF's online store — resembles a heap of A$50 through the lens of a boozy night out or misplaced glasses day.
Like past releases, the Blur AUD stack is simply just that: a fake stack of cash. No seriously, the MSCHF blurred dough is literally just a rectangular box that looks like a highly hazy load of money.
You can't even flick the cash to hear that familiar flutter of the paper piling on each other...because it's just a box!
Then again, MSCHF's What Is Blur site does say, "you get what you get, and you don't get upset." So, you can't say you weren't warned.
Even with a faux load of 50 AUD, the MSCHF Blur is still costs actual money to cop, precisely $35 (US currency, that is).
After this, if you still find yourself with eye or wifi issues, I suggest contacting your service provider or doctor. Otherwise, no worries. It's just another Monday of MSCHF's usual gags.