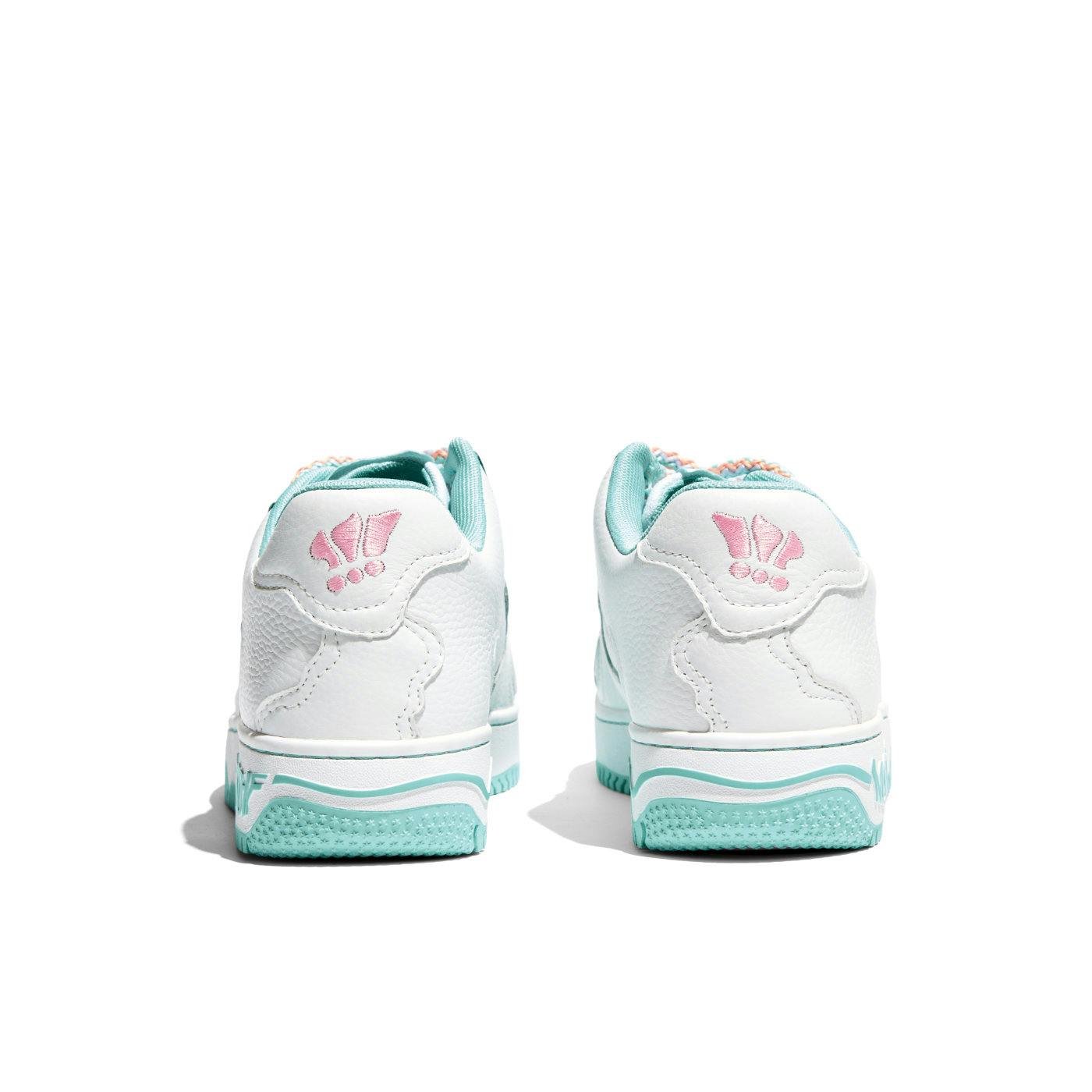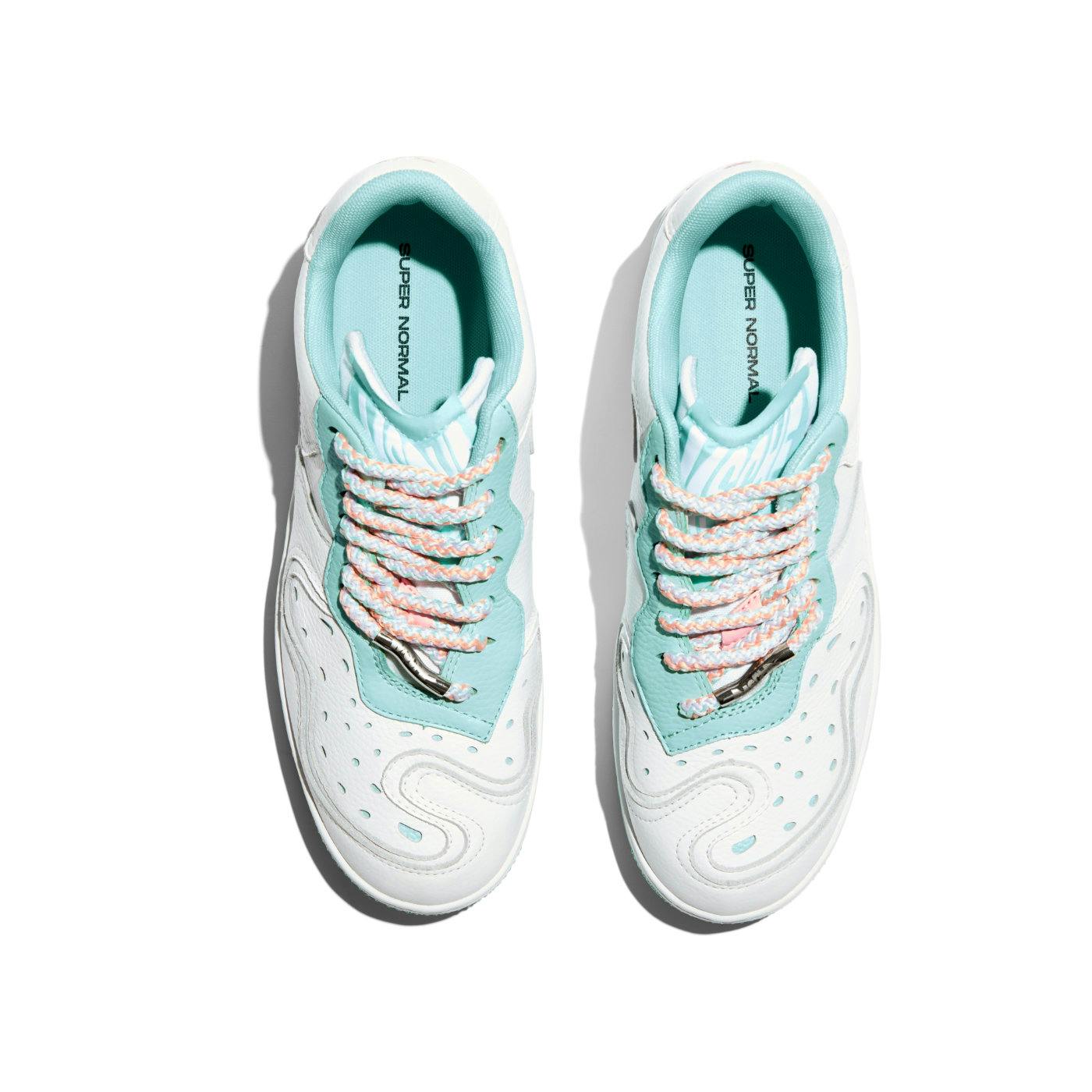 Brand: MSCHF
Model: Super Normal 2 "Mint"
Release Date: March 22, 2023 at 2pm EDT
Price: $170
Buy: MSCHF's Sneakers App
Style Code: MSCHF005.1-ME
Editor's Notes: With the dust settled on those big red boots, MSCHF Sneakers opts for something Super Normal after the month-long hype tunnel.
Following the reveal of its Astro Boy-indebted boots, MSCHF was suddenly everywhere. Its boots garnered over 25 million hashtag views across TikTok, while resale prices peaked at around $1,400, over $1,000 more than the Big Red Boot's $350 retail price.
Now though, MSCHF Sneakers is returning to normalcy to release its Mint-colored Super Normal 2 sneaker, a far cry from itsoversized red boots.
Regular in size and realized in a tasty mint and white colorway, MSCHF's Super Normal 2 sneaker, which first launched last year, is a riff on the classic Nike Air Force 1.
Of course, the Super Normal 2 is legally distinct from any comparable shoes, thanks to a ingenious warped upper and sole unit custom-made to MSCHF's specs.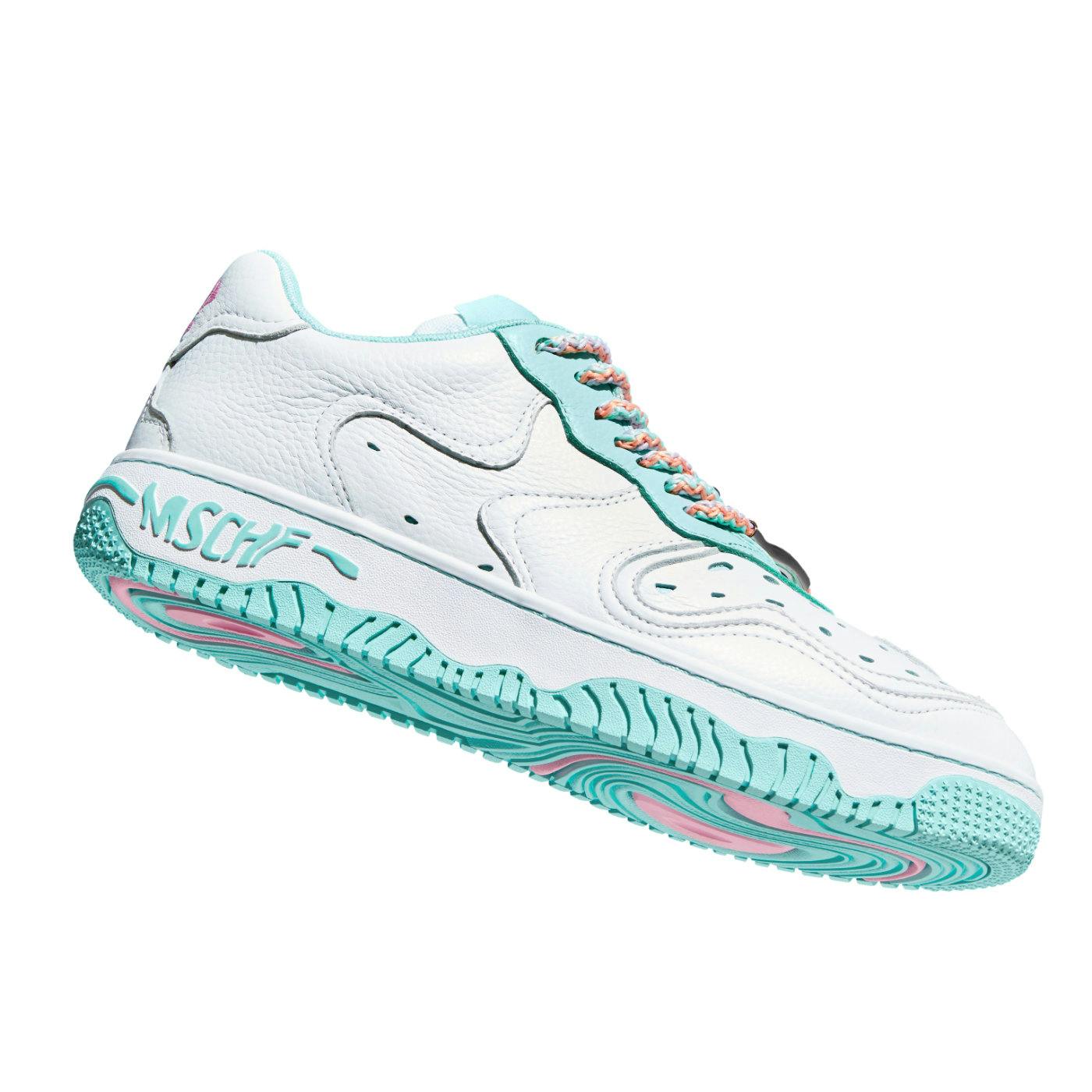 The Super Normal 2 has become a sort of staple for MSCHF's Sneakers imprint.
It debuted lush black suede Super Normal 2 sneakers to coincide with the MSCHF art show held at Perrotin in 2022, for instance, and prior colorways have all been particularly neutral-toned, as it to reiterate the Super Normal 2's super normal inspiration.
So, MSCHF's Super Normal 2 is at once a riff on the ubiquity of chunky basketball sneakers like the AF1 and itself a super normal shoe.
Not that everything MSCHF Sneakers does is either Super Normal or big and red.
Last year, MSCHF Sneakers dropped a collaborative Gobstomper shoe alongside Tonight Show host Jimmy Fallon, who debuted them live on air.
Though MSCHF's Gobstomper was an inherently wearable silhouette, it was also more than meets the eye (and foot?), as they revealed gradual color-changing uppers and soles that shifted hues with wear (Pete Davidson was also a fan).