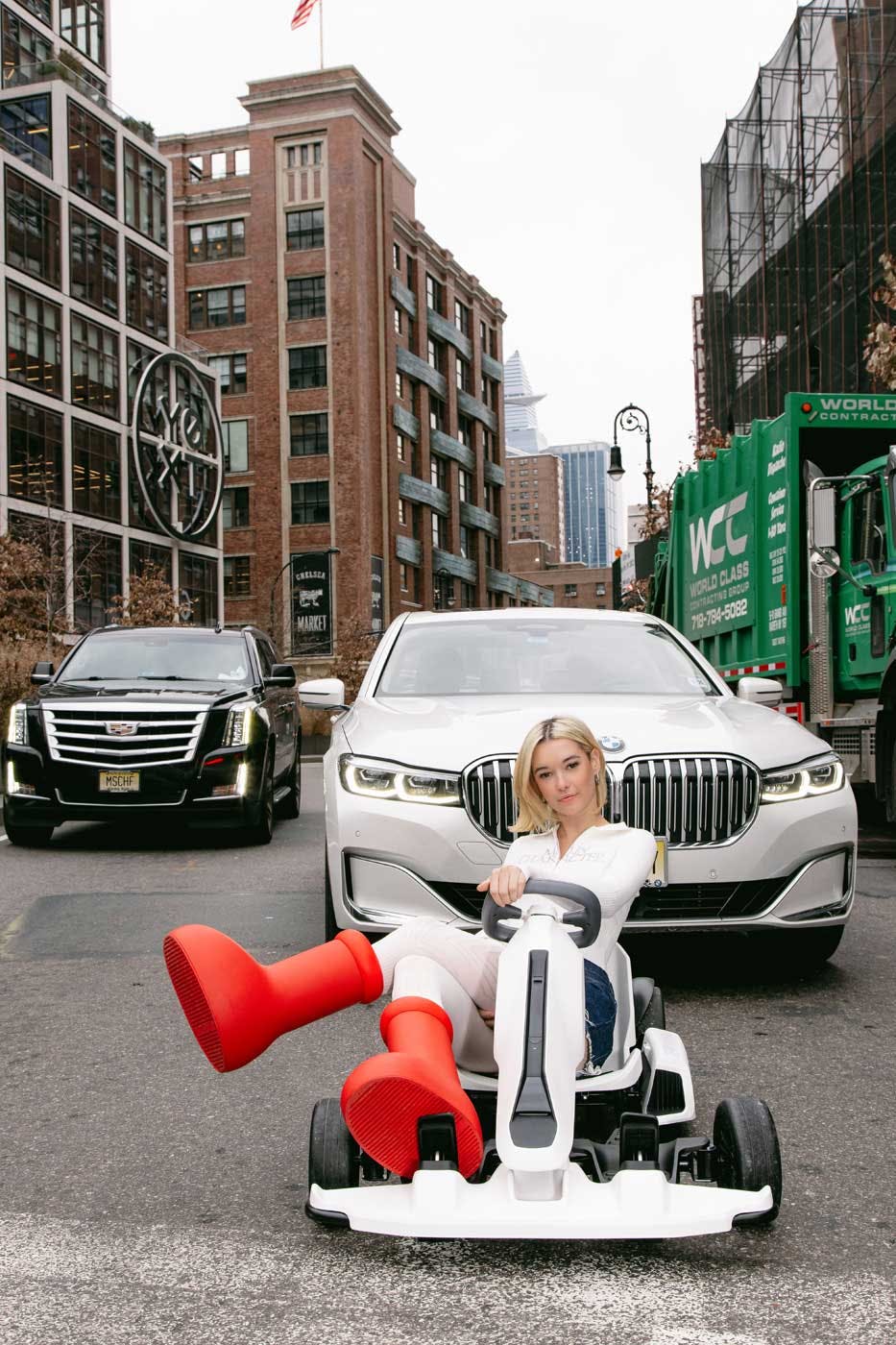 MSCHF's big, red Astro Boy-indebted boots broke the internet when they surfaced online earlier this month, so much so my mum even decided to text me her hot take after presumably stumbling across them on Facebook.
For those curious, she thought they were "ridiculous," which actually seemed pretty in-tune with the general consensus, especially if Highsnobiety's IG comments were anything to go by.
That, however, didn't stop the #internet going absolutely wild for them.
According to Influencer Marketing Platform Ubiquitous, TikTok in particular had a major role to play in the big red boots' viral success, not least thanks to 25 million-strong hashtag views across the platform.
On StockX they went wild too, with resale prices peaking at almost $1,400, that's over $1,000 more than the shoe's $350 retail price.
Unsurprisingly MSCHF's big red boots were most searched on Google across the United States, with Mongolia, Lebanon, Puerto Rico, and Canada coming in second, third, fourth, and fifth across the globe respectively.
In fact, Google searches for "MSCHF" have risen by over 100 percent across February on the whole, with consumers likely discovering the brand's other unorthodox releases like the legally-tenuous Wavy Baby "Vans" and TAP3 shoes.
With the dust finally beginning to settle following last week's official launch, it remains to be seen who's actually going to wear MSCHF's big red boots on a daily basis, and if it was just a bit of a fad.
That being said, if I'd paid nearly $1,400 for a pair on resale, I'd be sleeping in them too TBH.