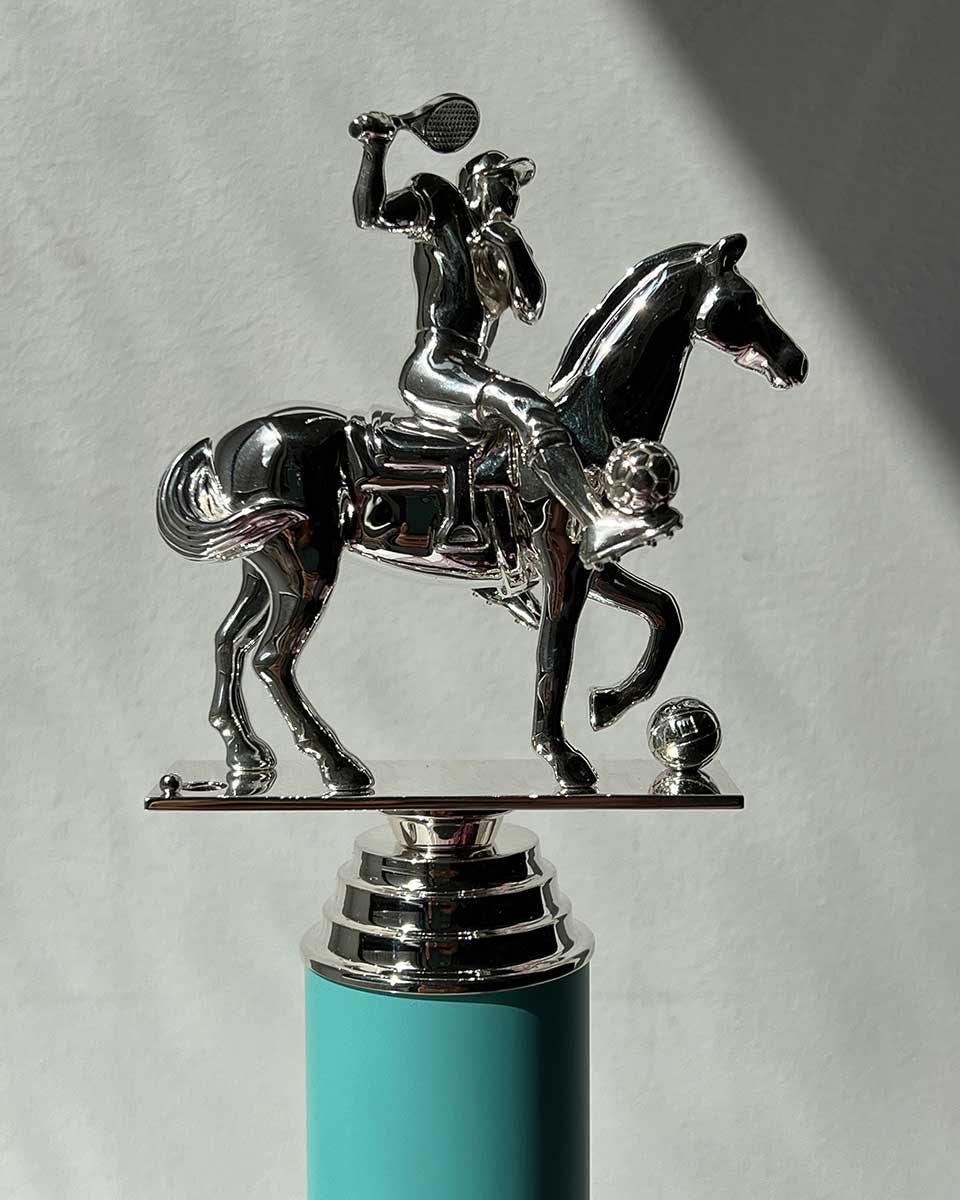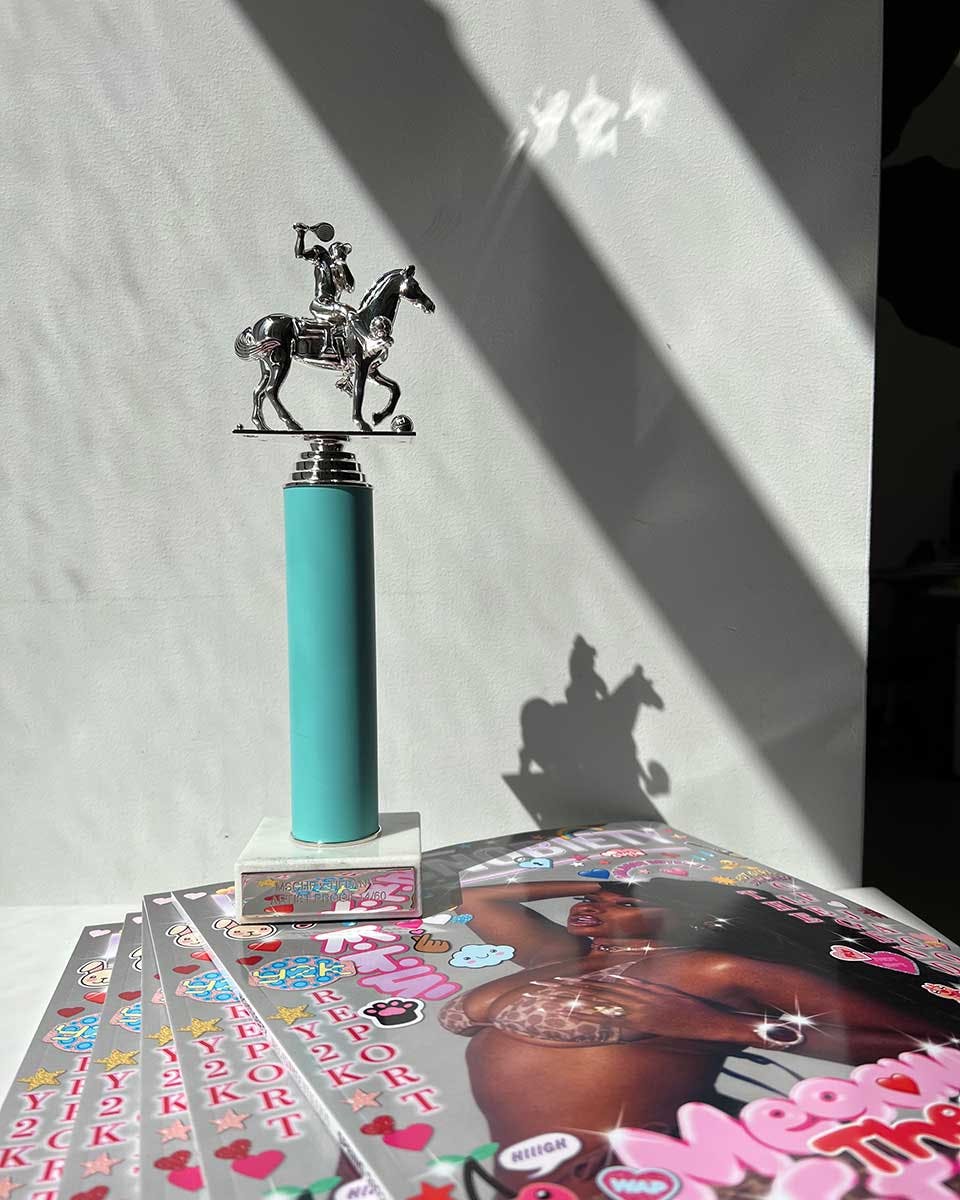 What other maker of fancy finery is better aligned with MSCHF than Tiffany & Co.? The nearly 200-year-old jeweler occasionally does a little trolling, as the kids say, so it follows that it'd be the perfect partner to bring the Brooklyn-based art collective's subversive vision to life.
Or should I say "the perfect participant?" You see, Tiffany and MSCHF have cleverly flipped the retailer's sports trophy legacy on its head with a cheeky (and ultra-luxe) participation trophy.
If you never played in little league or pee wee sports, you very likely have never had the distinctive dishonor of collecting a participation trophy at the end of the season, a cheap plastic sculpture that was handed out to every kid on every team (except, perhaps, the champs).
Sometimes, the trophies had a little plaque etched with the players' names and, since these things were usually batch-ordered by just one parent, there was a pretty good chance that anyone with a more complicated name than "John Smith" would have to cope with a typo or two (I remember receiving a few participation trophies labeled with "Gilbert" and "Silver").
Being that it's essentially a prize that one could potentially win without actually doing anything, the participation trophy is a subject of much controversy in America (but what isn't, these days).
Whether you're for or against participation trophies, though, it's simple fact that they're almost always universally cheap. Like I said, they're usually ordered en masse by end of season. They ain't exactly works of art.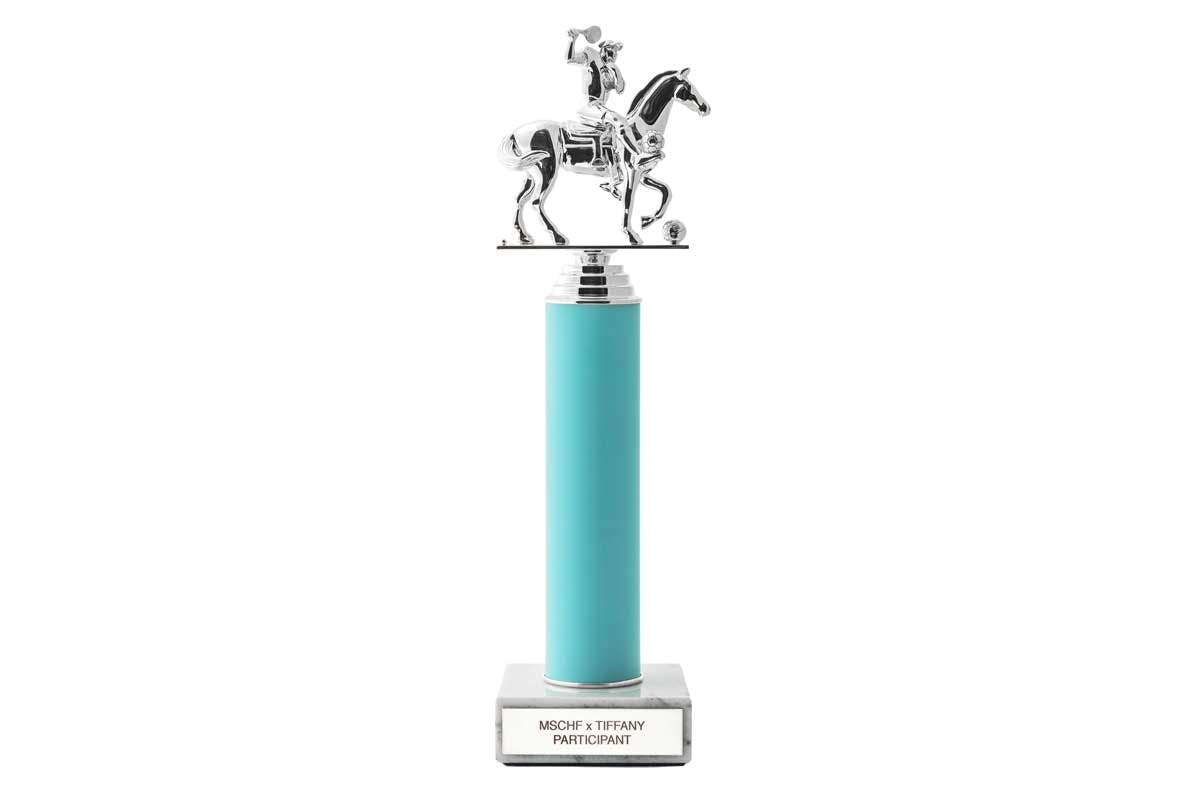 Exactly why MSCHF enlisted the company that makes the finest trophies in the entire sporting world to tackle the humblest prize of all.
Tiffany & Co.'s collection of sport trophies is massive. It includes, among many others, the NFL's Vince Lombardi Super Bowl Trophy (plus prizes for AFC and NFC champs), the NBA's Larry O'Brien Trophy, the MLB Commissioner's Trophy, various PGA Tour trophies, and even the Dragon Trophy for the .
With Tiffany's legacy of rewarding top dogs, the unassuming participation trophy feels so far beneath the company that it's not even on the company's radar. Indeed, this collaboration may have yielded the first-ever Tiffany participation trophy, though it's made to the exact same standard as every other bit of Tiffany finery.
Designed by Tiffany, the sterling silver and stainless steel trophy is set atop a base of Vermont white marble and entirely made by hand in Tiffany's Rhode Island workshop. In a release, Tiffany cites the painstaking techniques utilized to bring each one to life over the course of 34 hours of labor, including silversmithing, repoussé, hand-engraving, and polishing.
Only 100 editions will launch on May 2 via MSCHF & Tiffany's participation trophy website, meaning that there are gonna be far more losers than winners trying to score this drop.
Tiffany, for its part, has been hard at work balancing its luxury heritage and a burgeoning base of younger consumers lured in by Supreme collabs, high-profile ambassadors, and a heightened sense of playfulness.
This MSCHF collaboration comes while the Brooklyn-based collective is battling a Vans lawsuit over its latest sneaker drop and finding time to team up with the world's biggest artists.
There's a little bit of a boon for each partner — Tiffany brings another cultural leader into its fold while MSCHF notches another high-profile collaborator — and the ensuing product is as opulent as it is radical. Winners need not apply.