April Fool's Day belongs to Tiffany & Co., which always comes correct with its pranks. 2022's gag is no exception — in fact, this year, it's no joke.
On April 1, 2021, the jewelry specialist shocked its Instagram followers by announcing that Tiffany Blue would no longer be the house color. Instead, it was to be replaced by Tiffany Yellow.
This was, of course, entirely untrue. But it was objectively provocative and made for great engagement.
Tiffany & Co.'s 2022 April Fool's Day jest is the introduction of TiffCoin, a faux cryptocurrency that even has its own stylized logo.
This time, Tiffany's Instagram followers appear to have caught the joke.
"Tiffany & Co. gets me every year without fail," one said. "Honestly, it is probably one of my favorite things about following them on here."
"April 1 is not the day to tease us with this," said another. "Missing the Tiffany money from a couple decades ago!"
They probably couldn't have known at the time but that second commenter was right on the money (pun semi-intended).
On April 2, Tiffany & Co. revealed to Highsnobiety that is was indeed bringing TiffCoin to life, but not as a cryptocurrency.
TiffCoin will instead be revived as a limited edition collectible on Tiffany & Co.'s website, where 499 individually numbered and engraved TiffCoins will drop at 11:11 am EST on April 2 for $9,999 apiece.
The 2.8mm-thick, 18k yellow gold coins are actually a riff on the old Tiffany design alluded to by the Instagram commenter, back when Tiffany & Co. used to actually offer Tiffany Money.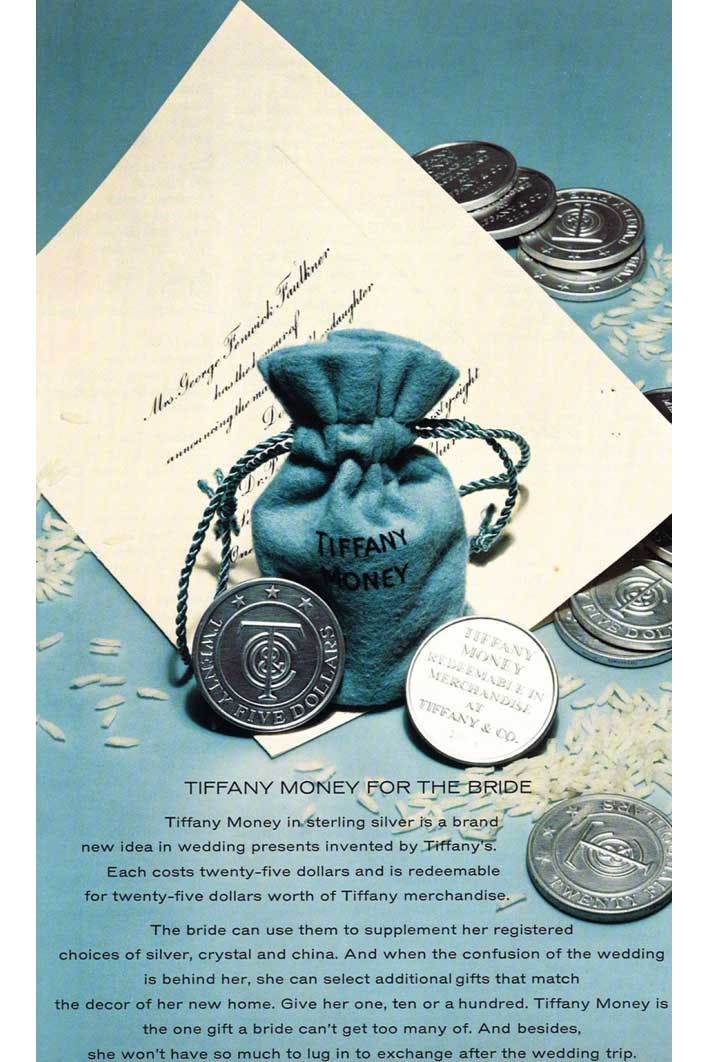 From 1973 until 2007, Tiffany & Co. minted silver and gold coins that could be enjoyed as is or traded in for Tiffany jewelry, as seen in the original advertisement above.
TiffCoin epitomizes the Tiffany & Co of today.
It's a cheeky reference to the luxury house's legacy that's firmly rooted in the present, akin to the Tiffany Blue Patek Philippe and sportswear memorabilia.
TiffCoin ain't a joke but it is fun and as opulent as anything that the house has ever created: contemporary Tiffany in a nutshell.
Shop our favorite products