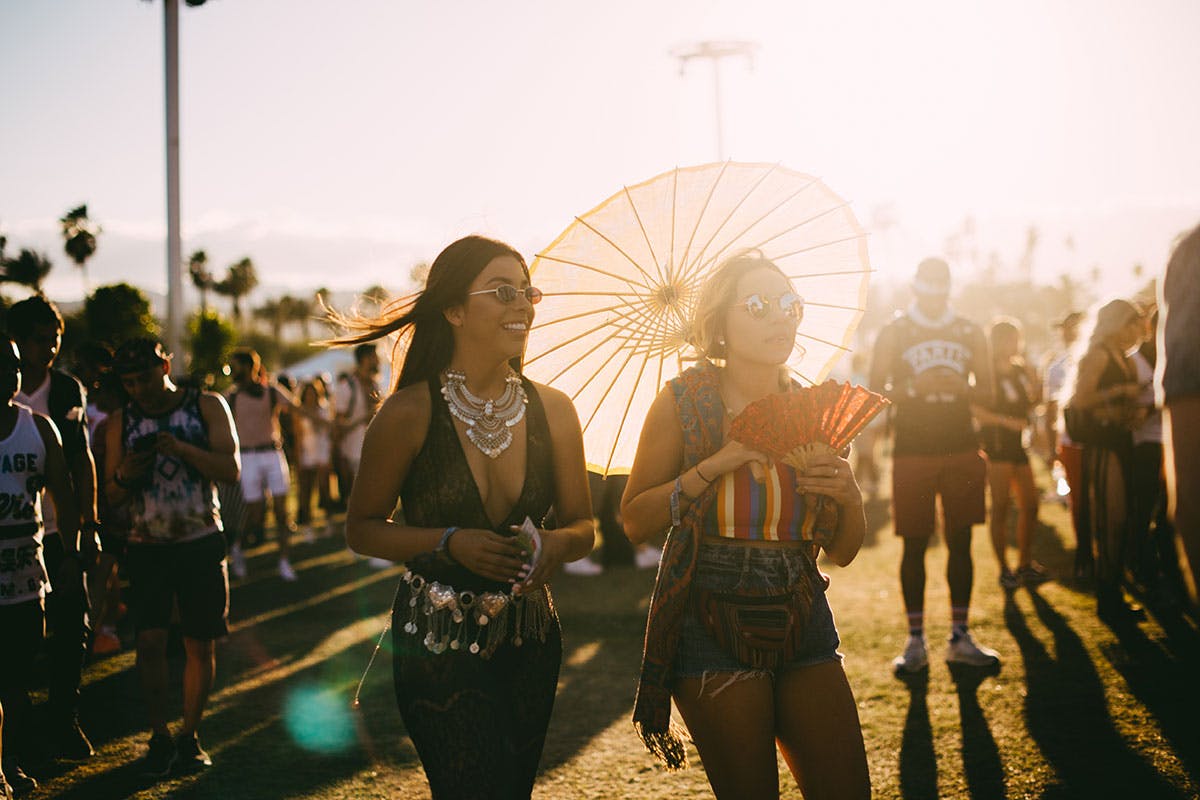 Even though music festivals have been going on for millennia, there's no way that anyone could have predicted that events like Three Choirs and Woodstock would evolve into legendary pilgrimages and some of the most iconic events worldwide regardless of race, class, or gender. For most corners of the world, festival season officially kicks off in mid-April when Coachella begins with its two weekends of chaotic exhilaration in the Indio desert. (Miss me with the FOMO, especially now that you can livestream it for free).
So many of today's mainstream festivals sort of blend together with similar lineups, structures, and fees despite the change of location making it harder for them to compete, but this is where the execution of more curated experiences ultimately pays off. There's a new market for festivals being held in locations with a multi-venue set-up where people can switch between performances in the great outdoors amongst thousands of sweaty bodies to more intimate indoors spaces with smaller stages.
This year, Lykke Li will be co-launching YOLA DÍA, an all-female music festival in Los Angeles, California. She suggests that "as the world is becoming more corporate I think the festivals are as well" which is what motivated her to create an "experience for the modern woman" that was "small, curated, and organic" with more of a "backyard feeling."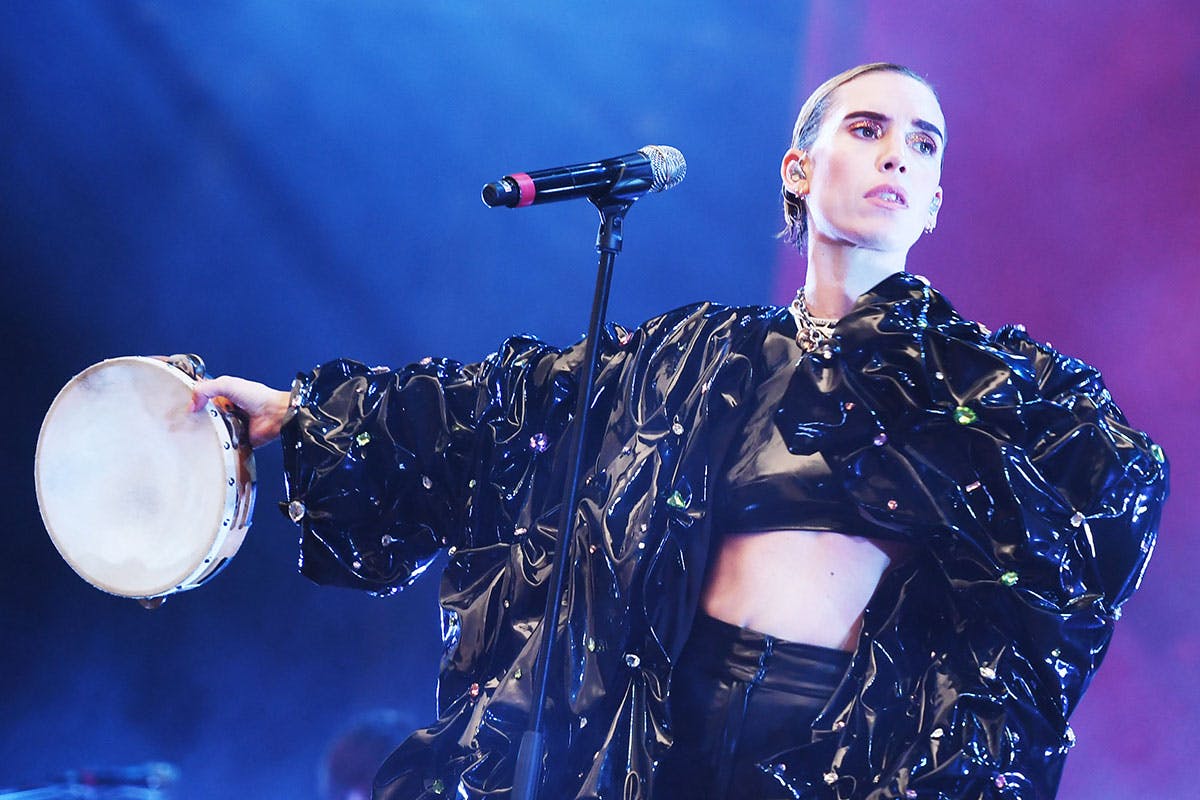 Lykke Li describes YOLA as being for "lazy people with good vibes only," emphasizing the pleasure of getting lost in the musical experience. In addition to being a space where people can "meet, enjoy music, and trip," she told us that her main priority is providing women with "a place to feel heard and where they can be free to express themselves." The event also gives her mezcal brand the opportunity to establish economic independence for their female workers in Oaxaca.
Given that Lykke Li has the perspective of both artist and organizer, she appreciates how festivals have the ability to bring together likeminded people. However, she personally prefers more intimate experiences that foster real connections. She also points out how there should be more focus on promoting diversity.
"Festivals have always been a big thing and a milestone moment in any musician's career, more so now than ever," she says. "But I've learned when you're starting out as an artist you're prone to be wrapped up in yourself and now that've been around for a while, I know I can use my voice to speak up for others and help make some changes I've been wanting to see."
FORM Arcosanti co-founder Zach Tetrault speaks to us from this same point of view, arguing that "every big festival has the same headliners and it's repulsive to see how many of them are 100% male." Along with the "huge lack of diversity," he also adds that "they've gotten extremely homogenous and trite." Tetrault and his Hundred Waters bandmates started FORM because they "wanted to first create something that was intimate and heartfelt, providing something unique not only for the audience but also for the performer" that was "a shift from the touring cycle."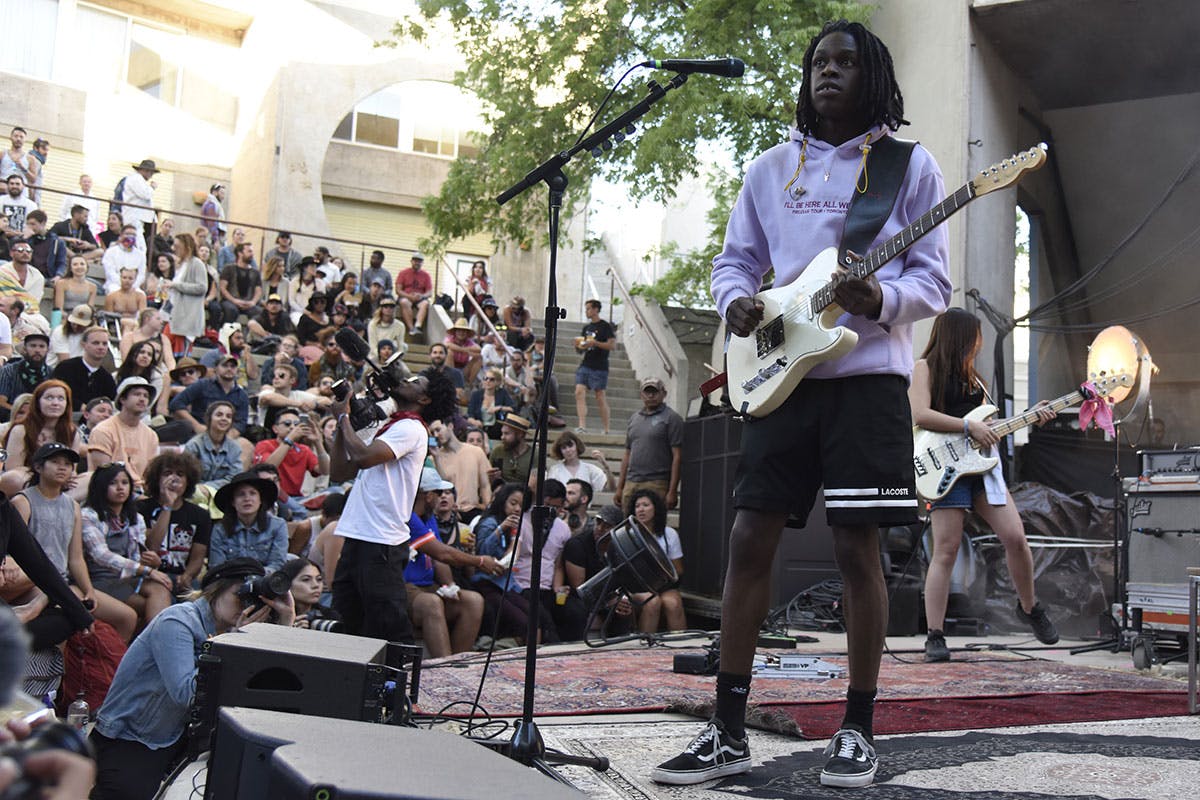 Their mission with FORM is to "create a thoughtful and intentional festival experience" that enables attendees to "discover artists they didn't know existed and make lifelong connections with other fans" and build a community. Given his background as a professional musician, Tetrault is fully aware of the emotional and financial toll that music festivals can take on the individuals that are involved in all aspects of the experience.
"It's important to still see the good and beauty in these communal experiences and try to amplify that," he says. "We want to take people on a journey, ebbing through genres and waves of emotion, celebration, introspection, relaxation, and rejuvenation."
Working within the music industry completely shifts your perception of the festival landscape. Taja Cheek, assistant curator of MoMA PS1, explains how "it can feel like the same names are recycled over and over again on the same line-ups and it happens because of industry connections." She goes on to describe how this is often discouraging because "there are so many artists that don't have access to resources at that scale but are deserving of opportunities to perform for large, engaged audiences."
New York is known for hosting a variety of festivals such as Governor's Ball, Meadows Festival, Afropunk Festival, SummerStage, Northside Festival, Hot 97 Summer Jam, and BRIC Celebrate Brooklyn. Cheek recalls how she grew up going to free and inexpensive music festivals in her hometown of Brooklyn, New York—now, that model has been replaced with bigger productions that come at a higher cost.
MoMA PS1 Warm Up remains as the longest-running program at the museum with its introduction in the 90s as "one of the first outdoor music series of its kind." To this day, Warm Up is still one of the few events in New York that is considered a safe space. Warm Up curator Naomi Zeichner wants it to be a place where people can come together as a community and be "curious, celebratory, or contemplative."
"With Warm Up, we're not trying to create a wonderland," she says. "We're music fans, not promoters, and we're just trying to protect and make space for a naturally occurring New York summer mood. You go to eavesdrop on the city and see what it's wearing, and to be recognized back. We're only able to make it happen because a community of artists, staff, and music fans decides to make it worth their time."
Similarly, MATTE Projects' annual BLACK party attracts a crowd of New York's most cultured incumbents to immerse themselves even deeper into the city's culture for three days at Avant Gardner. Co-founder and principal Max Pollack describes it to us as "the experiential expression of an aesthetic" from both a visual and sonic standpoint that finds the "common edge between art, electronic music and fashion." Pollack views MATTE as a leader in this new space that is pushing for more cohesive experiences within the frame of live music.
"I think there's movement away from the term festival because in my opinion it became super commercial and [commodified]," he says. "It was this interchangeable rotation of 'headliners' and large crowds in a parade ground or parking lot. There was no identity, no purpose. Especially in the US. Now I think you're seeing a lot of these festivals go away and a bubbling of more intimate, smaller scale events that really have a community and a reason to exist."
For Parklife promotions manager Oliver Ryder, the purpose of music festivals varies, but he believes that it should be about fostering "good experiences and an education in music." Ryder personally looks for "a combination of good sound, intelligent production and creative elements that provide a narrative to the experience and tingle all the senses."
With Parklife, it's always about making the UK proud because "it's not only the music, but the stage production and narrative from the branding which all align together to create something special." Ryder adds, "We organize parties for a living, providing people with good memories and seeing smiles on faces is motivation enough."
Treefort Music Fest director and talent buyer Eric Gilbert also shares this mentality. "I think festivals continue to be a way to highlight particular artists through curation," he told us. "Beyond that, the temporary communities that festivals build and bring together, in my mind, are one of their greatest purposes. When that element of a festival is done mindfully and with inspired intention, some real magic can happen that can affect the world around them in meaningful ways."
Treefort was originally established in 2012 to bring attention to the local music scene within Boise, Idaho and nurture this "fertile ecosystem," but it has expanded to welcome artists of all levels from DIY to international icons into this thriving creative community. Over the years, they have even introduced other programs to the five-day event such as Yogafort, Hackfort, Foodfort, Alefort, Skatefort, Storyfort, Filmfort, Comedyfort, Kidfort, Music Talks, Artfort and The Fort of Drag.
"These elements have really broadened the opportunity for connection and community development at Treefort, for the local scene but very much for the visiting artists of all stripes as well," says Gilbert. "Treefort is experienced internally as a very collaborative group project more so than the many receiving direction from a few at the top."
Florian Czok, the artistic director of Melt festival, highlights how with the expectations rising every year, it's important to consider how the overall festival experience comes into play because it is inevitably about more than the music itself. Melt prioritizes booking "the best of what the electronic and urban scene have to offer and blur the lines between genres."
"People want to escape from reality and share this experience with a melting pot of like-minded people in a space where they can discover new stuff and not struggle about their real-life problems," he adds. "They basically have a different life for a few days."
Julian Gupta, the festival director of splash! steers his attention toward progressive artists that are also making an impact in fashion and society in general. He holds splash! in high regard as "the most traditional and authentic German rap festival" so the goal is to continue thinking outside the box to manifest special moments.
"We want to book new acts no one has seen before in Germany on the one hand," he says. "As we feel very close to the German hip-hop scene, we want to come up with as many crazy ideas as possible to showcase the German hip-hop acts in a way no one has seen before. We also do our best to show the variety of the German hip-hop scene at the festival in combination with the big American and European superstars."
Cheek still values the discovery aspect of festivals and hearing new artists that you weren't previously exposed to. She adds, "I think festivals can and should be places of discovery, for meeting new people, seeing new things, and hearing new music." Zeichner personally enjoys meeting and hanging out with people that genuinely care about the music, emphasizing the significance of being in an environment that is safe for both artists and fans.
For Tetrault, it all goes back to intention. "I like to go on a journey with the programming," he says. "The booker, curator has the opportunity to give everyone a shared experience that connects them to the place, the music, each other. I don't like it when there's no continuity or thought in the schedule. Give me an arch! Take me for a ride!"
What a festival stands for solely depends on the people behind the scenes that are running it and acting on decisions, whether that's the dedicated committee of organizers or the billionaire that owns the whole operation. Despite all the shifts in the landscape of music festivals, the future of live, interactive music experiences couldn't be more promising.
"There's something about the live music experience that continues to fulfill a hunger of curiosity for the world in general," says Gilbert. "Fold that further into the natural adventure of a festival and they tend to scratch all of those itches to some degree."
"The ubiquity of music festivals is actually reassuring and encouraging to me," says Cheek. "It means that people are continuing to deepen their relationship with live music, and ultimately other music lovers. The success of festivals chips away at the theory that millennials are totally checked out and aren't interested socializing and sharing space with other people outside of the internet."
Zeichner is most excited about "the proliferation of artist-driven festivals" such as Tyler, the Creator's Camp Flog Gnaw, Travis Scott's Astroworld, J. Cole's Dreamville, and FORM Arcosanti, pointing out the significance of them taking place in "important but less-traveled markets." She adds, "An artist's live show is at the foundation of so many of their relationships and revenue streams, and festivals present a big opportunity for them to give back to their community, or build something with them."