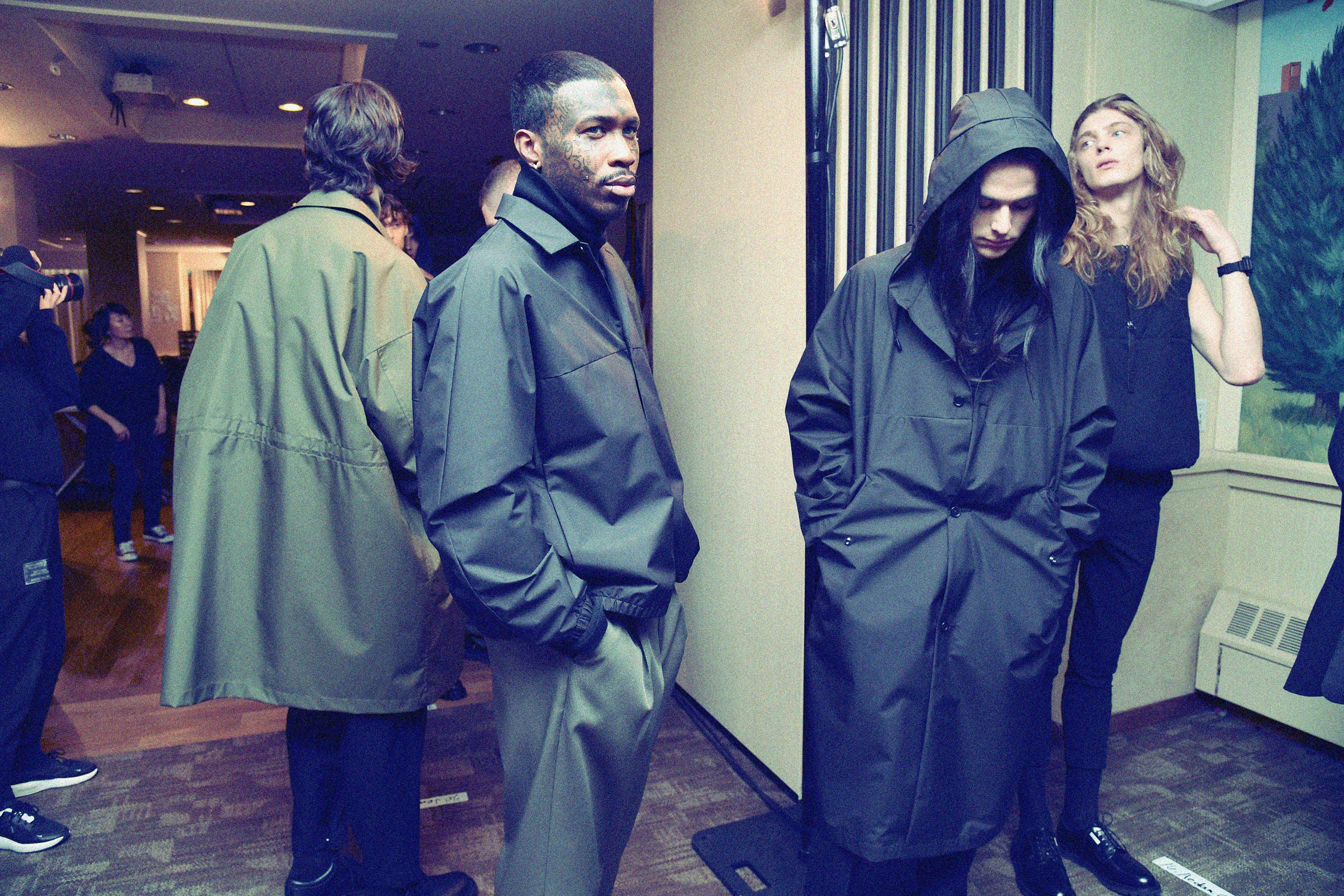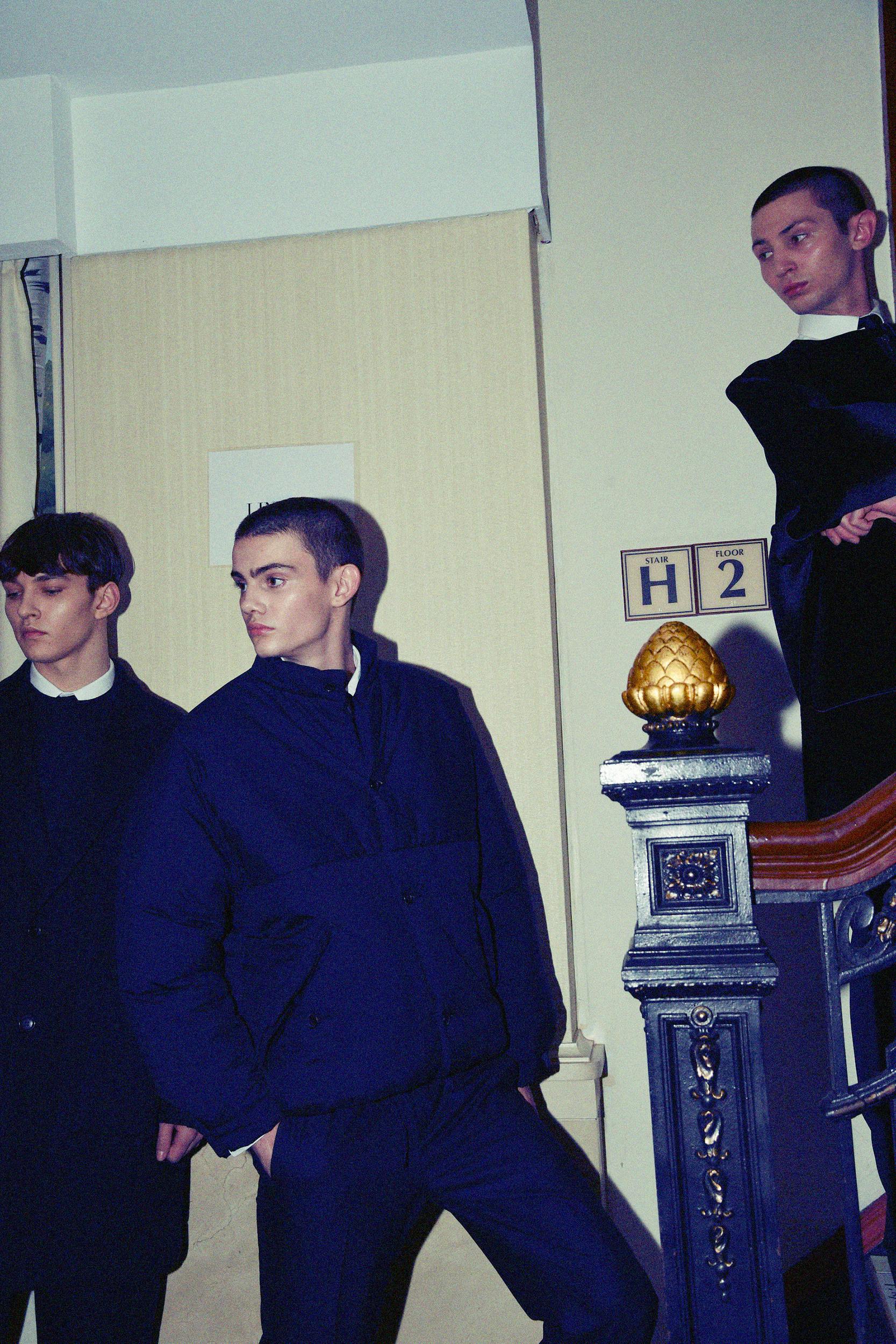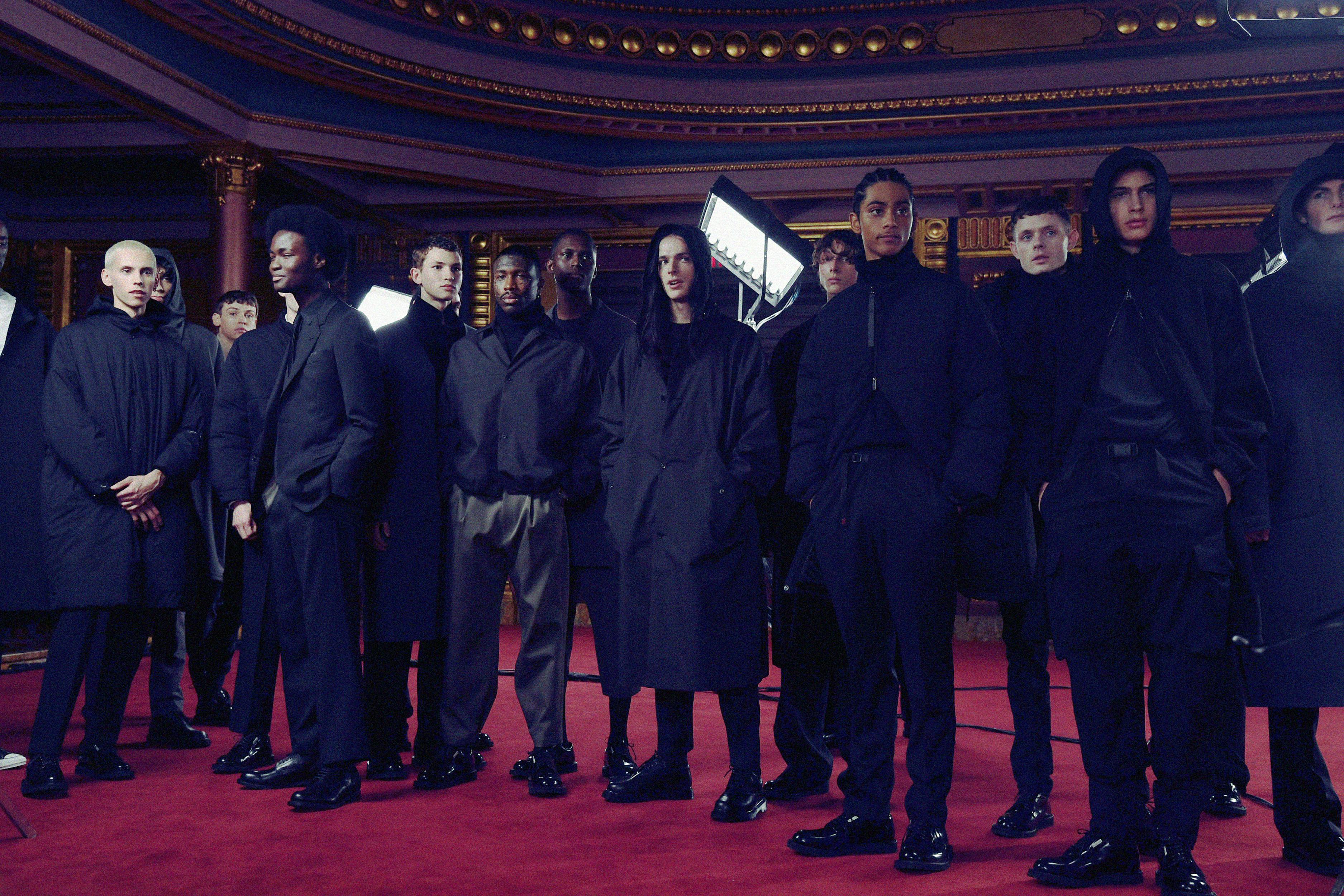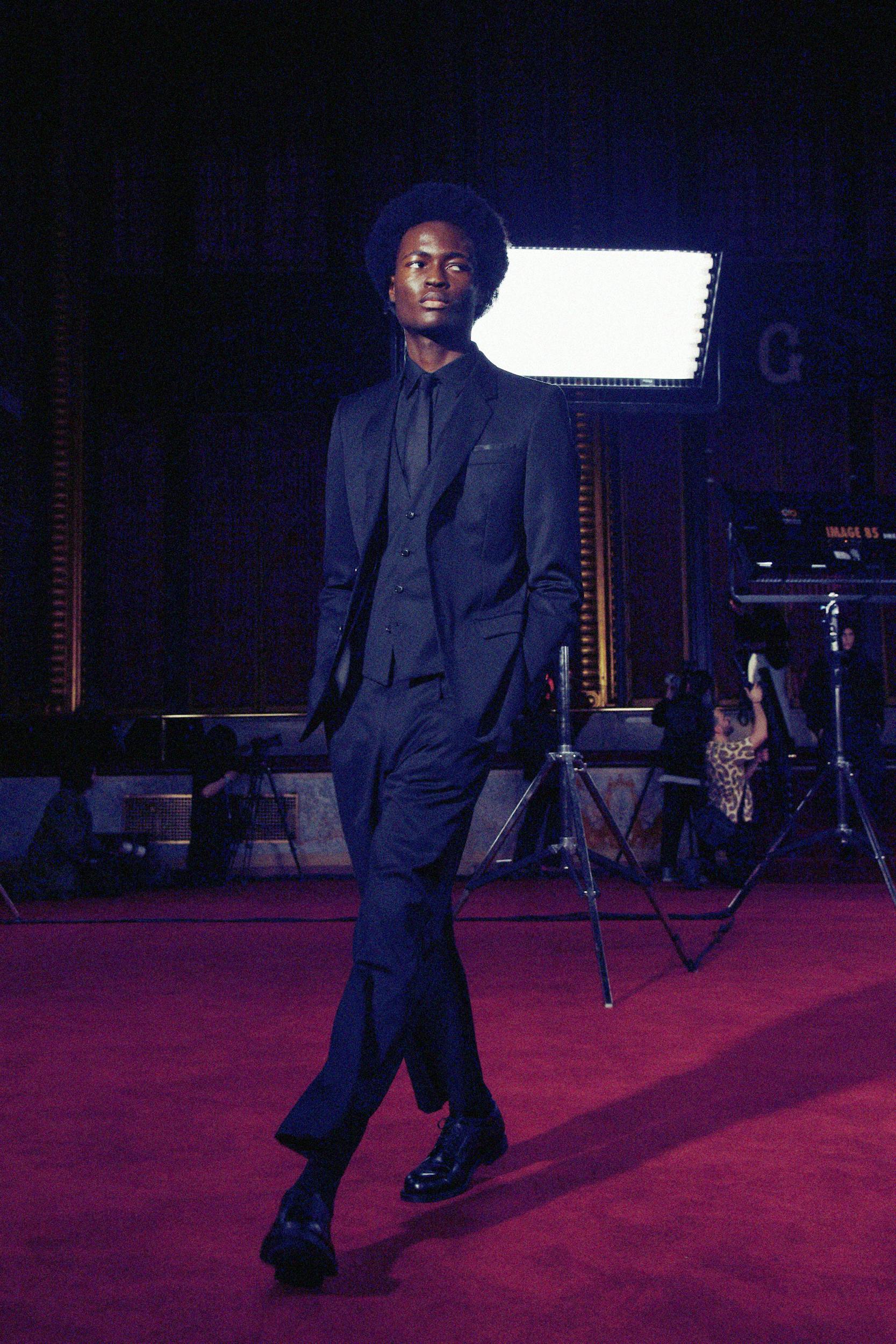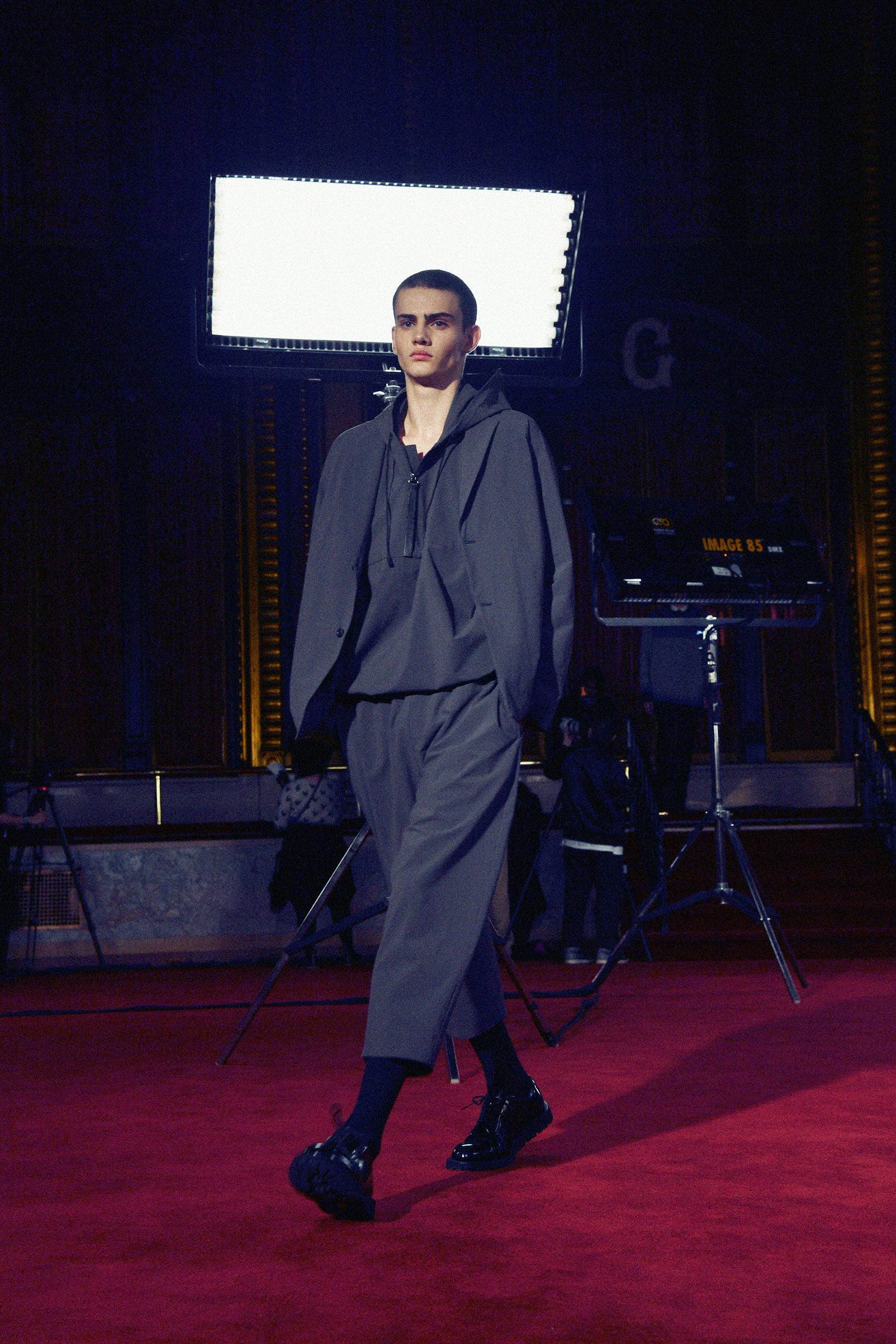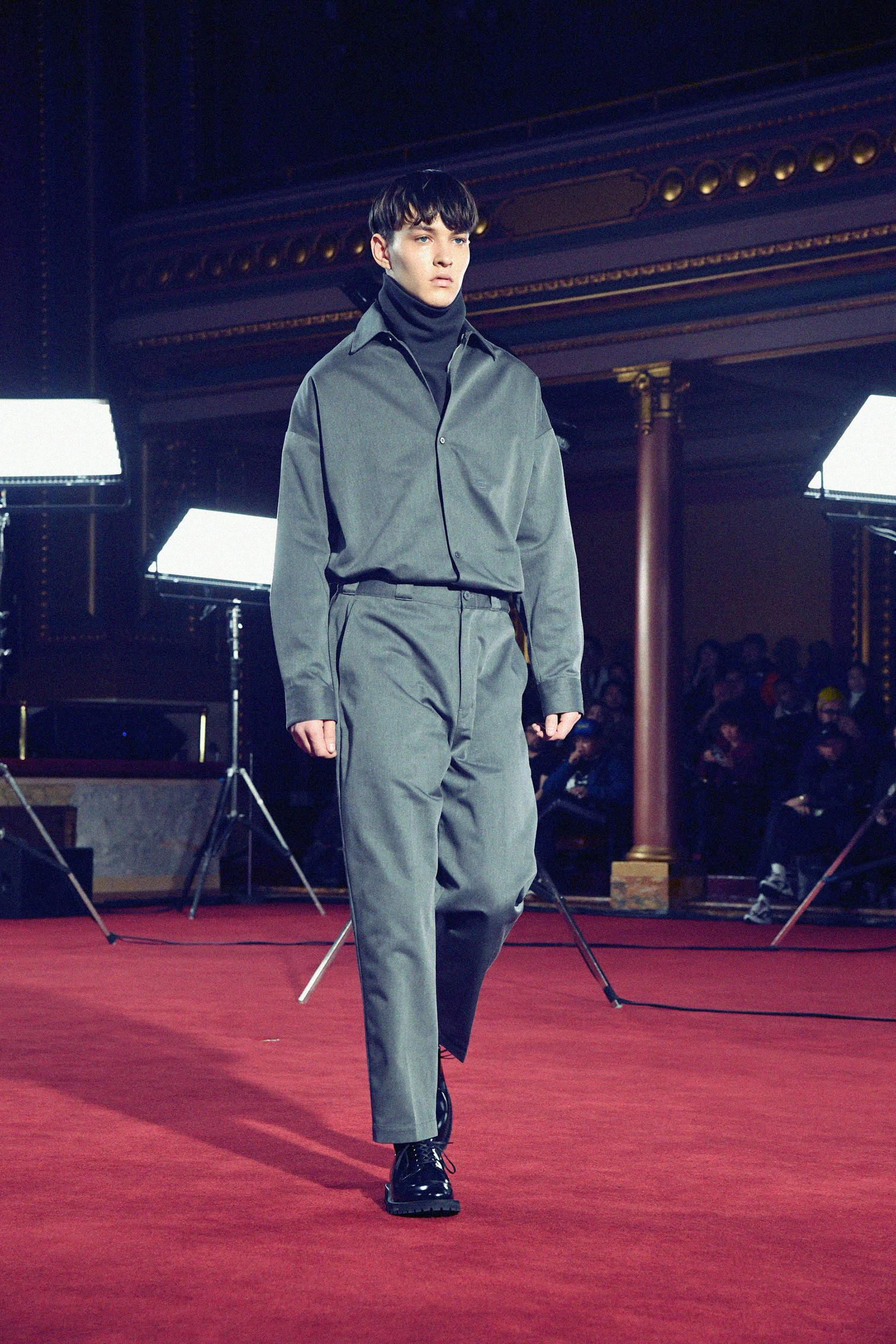 N. Hoolywood Fall/Winter 2020 Men's. New York, NY. Editor's Notes Daisuke Obana's latest N. Hoolywood show at New York City's Masonic Hall may have seemed like a somber affair—plenty of the clothes were black, the dress code for the collection skewed towards the formal, and a Japanese cellist soundtracked the occasion—but the mood was actually celebratory. Obana's label has been around for two decades now, so this collection looks forward by looking back. And that cellist? It happens to be Daiki Tsuneta of J-pop band King Gnu.
Obana's back-to-basics approach for the label built on long established N. Hoolywood codes, keeping the color story to the label's classic inspirations of formal wear, casual sportswear, and militaria with some occasional swerves into territories like plaids. In true N. Hoolywood spirit, materials and silhouettes were remixed with each other, like baggy suits made from technical fabrics, or long, flowing capes made from lush velvet.
There were also plenty of collaborations, building on N. Hoolywood's past partnerships with Reebok, Jer-Zees, and Gramicci. This time Obana turns his eye towards hats from '47 Brand, footwear by Danner, G-SHOCK watches, and items from American heritage brands like Lee and Wrangler. Here's hoping Obana has another two decades' worth of collections still in him. Highsnobiety Shopping List N. Hoolywood x Converse Addict Sneakers
N. Hoolywood regularly partners with Converse Addict—essentially Japan's version of the Boston-based company's "First String" offerings, the creme-de-la-creme of Converse kicks. Due to licensing issues, they won't be officially available outside of Japan, but isn't that what proxies and resale platforms are for?
N. Hoolywood x Dickies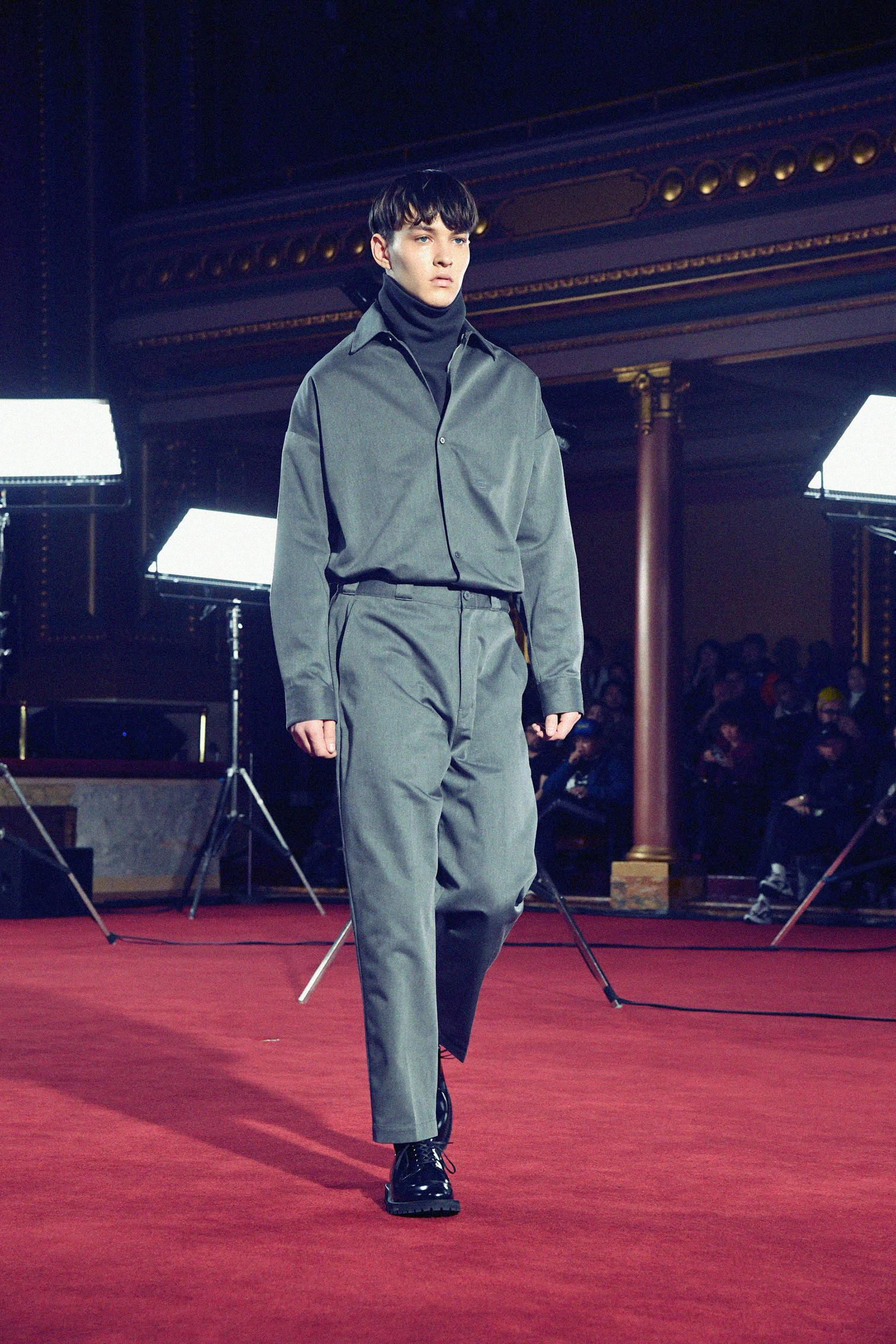 Obana elevates Dickies' classic 874 work pant and makes a matching oversized shirt. The result is a look suitable for just about anywhere.
Military Jacket
Part M-65, part down parka, this impressive coat is 100% covetable.
Knit Blazer
If you merged the coziness of a cardigan together with the classiness of a schoolboy blazer, this is what you'd get.
Danner Shoes
Solid black oxfords never miss. And when they're made by the venerable Oregon footwear manufacturer Danner, they only hit even harder.