Illmatic's opening track "The Genesis" begins with a collage of sounds. A subway train trundling by, a clip of dialogue from the classic 1983 hip-hop film Wild Style, another clip from Main Source's 1991 song "Live at the Barbeque," on which Nas, only 18-years-old but already a fully-formed "verbal assassin," made his formal rap debut: "When I was 12, I went to hell for snuffin' Jesus."
Then, the beat comes in – it's "The Subway Theme," the signature song from Wild Style – instantly transporting the listener to an apartment somewhere in the Queensbridge Houses, where Nas, his brother Jungle, and AZ are cooped up and chilling and most likely rolling up a Phillie. "Yo, pull down the shade, man," AZ says. "Let's count this money, nigga." "The Genesis" is an effective intro because it takes us straight to the geographic heart of the album, even if we don't know it just yet. Queensbridge is a series of 26 Y-shaped apartment buildings sitting on six blocks on the unremarkable shores of the East River, home to 7,000 – the largest housing project in the country – it's a city unto itself. Stricken with poverty and crime for decades, it was legislated into existence by the 1937 Housing Act. Its ills are America's ills. Queensbridge is not merely the crucible that forged Nas; it is the setting of Illmatic, it is the beating heart of Illmatic, it is the entire point of Illmatic.
Nas gives Queensbridge a proper introduction on the next track, "New York State of Mind," which, like the Billy Joel hit from which it cribs its name, brims with hometown pride and relies on piano to set the mood. But the parallels end there. DJ Premier's beat is menacing; a slinky left-hand vamp punctuated each bar by a dissonant, high-pitched plink. Nas steps outside his apartment and describes the local milieu in intricate detail in less than a quarter verse: "I keep some E&J, sitting bent up in the stairway/ Or either on the corner betting, Grants with the cee-lo champs/ laughing at baseheads, tryna sell some broken amps/ G-packs get off quick, forever niggas talk shit/ Reminiscing about the last time the task force flipped." Economy of words is a hallmark of Illmatic; the album is a never-ending sequence of self-contained quotables that toggles between portraits of daily life in Queensbridge, insights into Nas' psyche, and everything in between: "Life is parallel to Hell, but I must maintain."
If you had to summarize the boom bap aesthetic (smooth, sample-forward, and coated with vinyl dust) in a single album, you might as well pick Illmatic, which boasts the production braintrust of Large Professor, DJ Premier, Pete Rock, Q-Tip, and L.E.S. On "The World Is Yours," Nas floats over one of the most immaculate samples in the entire history of rap music: a sped-up, gravity-defying piano loop that Pete Rock located six minutes into Ahmad Jamal's "I Love Music."
Even here, when the production of Illmatic is at its most lush, it operates as a functional canvas, less pronounced than the overt jazz references of A Tribe Called Quest's Midnight Marauders or the industrial textures of Enter the Wu-Tang (36 Chambers). At the outset of "The World Is Yours," Nas takes flight, rapping about the freedom he feels when he puts pen to pad: "I sip the Dom P, watching 'Gandhi' 'til I'm charged, then/ Writing in my book of rhymes, all the words past the margin/ Behold the mic I'm throbbin', mechanical movement/ Understandable smooth shit that murderers move with." It's one of the most immediate, vivid sensations Nas describes in all of Illmatic – the sensation of utterly feeling oneself.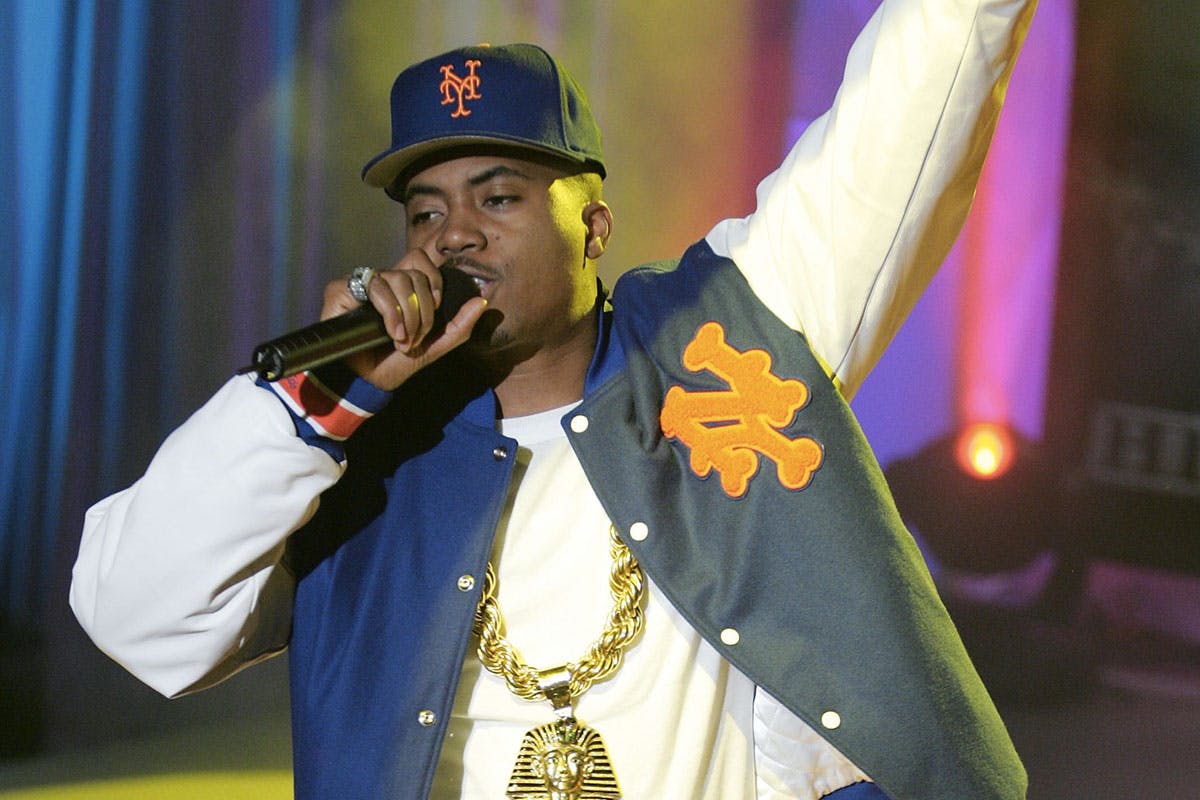 What's most impressive about Nas on Illmatic is his perfectly calibrated mix of speed and control. He raps with the natural forward momentum of a train of thought, like a preternaturally skilled freestyler hurtles ahead into the darkness, unsure of where he'll be in four bars but certain he'll land on his feet. Compared to an MC like Big Sean, who, as Meaghan Garvey observed, "raps like he is scrolling down an especially long iPhone note," Nas feels much more of-the-moment. Regardless of pace and mood, he raps with a clear-eyed point of view, speaking not only for himself but representing Queensbridge at large and the citizens who have lived in its gaping maw: for blunt heads, fly ladies, and prisoners, for Jerome's niece, Little Rob, Herb, Ice, and Bullet, and for his dearly departed friend Ill Will for whom the album is named.
"Lyrically, the whole shit is on point," hip-hop journalist and radio personality Minyah "MissInfo" Oh wrote of Illmatic in her famous 5-mic review in The Source. "No clichéd metaphors, no gimmicks. Never too abstract, never superficial." She's right. With Illmatic, Nas created not only a perfect rap album, but maybe the single most important reference point for all the rap music that has been created in the 25 years since. The DNA of Illmatic is all over the Notorious B.I.G.'s Ready to Die and JAY-Z's Reasonable Doubt. It's all over the music of contemporary rappers like J. Cole, Logic, and Joey Bada$$ who fashion themselves as boom bap revivalists. Illmatic is a vital expression of the meaning of home, a torch raised by a 20-year-old kid who came from nothing that burns bright as ever 25 years on. Its legacy is still unfolding. Time is illmatic, keep static like wool fabric.