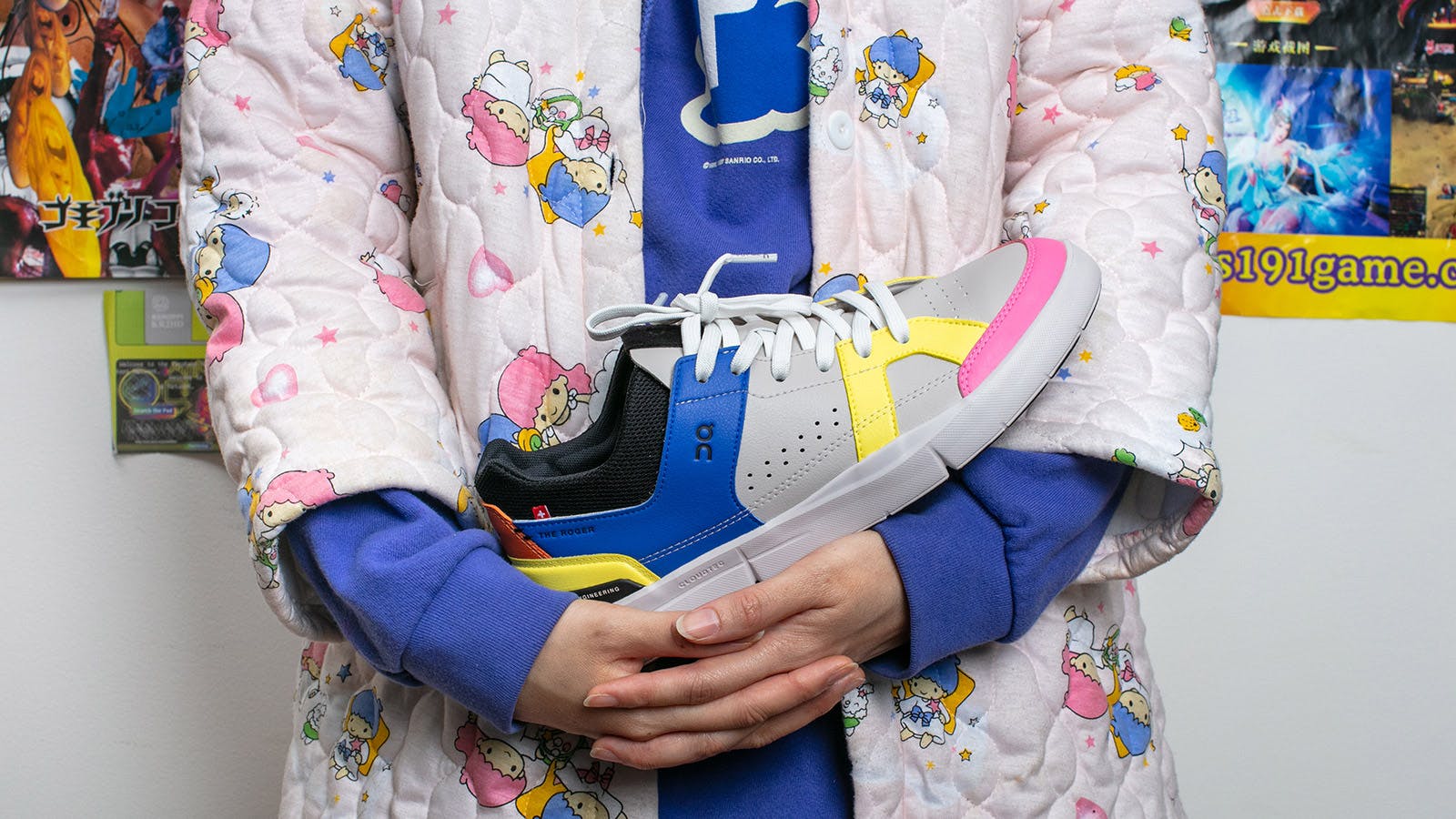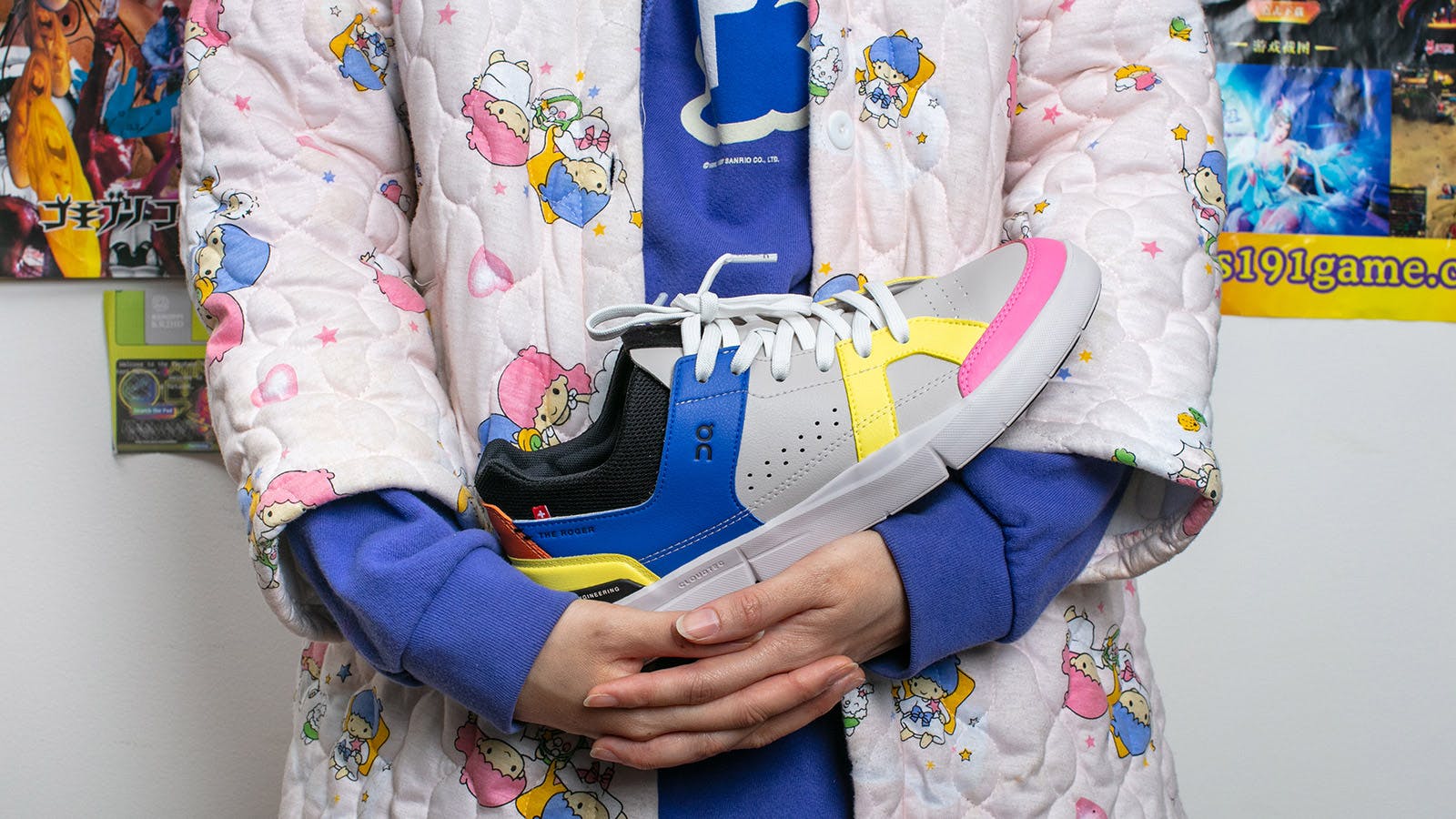 Highsnobiety / Matt yoscary
Scrolling through @spicy.obj's Instagram, you'd be forgiven for confusing what's real and what's not. A simple mirror selfie is followed by an eerily realistic image of her sat between two digitally generated clones, and then a posed shot where she's wearing otherworldly make-up and some of the wildest digital sneakers on the internet. It's fascinating and slightly confusing at the same time.
The page is run by Nathalie Nguyen, a multi-disciplinary artist known for her reality-bending visuals and 3D virtual characters that toy with the limitations of the physical world. Her work has caught the attention of the fashion industry with clients including Balenciaga, COACH, Bvlgari tapping her for her reality-defying creations.
What will also strike you as you scroll through her feed is her love of color in both virtual and real worlds, and her latest project with ON for the latest ROGER Clubhouse collection brings that to the forefront.
Releasing today, the new Clubhouse drop introduces color to the silhouette for the first time, breaking away from the typical monochrome appearance of tennis-inspired footwear. Taking advantage of the Clubhouse's multi-piece upper, ON has applied vibrant '90s-inspired colors in four different variations, clashing bright pink, orange, and yellow, with more muted green and blue tones.
To mark its launch, we asked Nguyen to bring the sneakers to life through animation, which she did – literally – by creating two characters that capture the sneaker's playful spirit.
When did you become interested in design? 
I became interested in design through illustration. I started drawing at a very young age – three or four years old – and never really stopped. Once I decided to pursue it in college I realized all mediums follow or break rules in design. Design is just a vessel for an idea and I love visual narratives.
How would you describe your aesthetic?
My aesthetic is mostly whatever I'm into at that moment. It's ever-changing but I'm greatly influenced by the characters in anime and video games.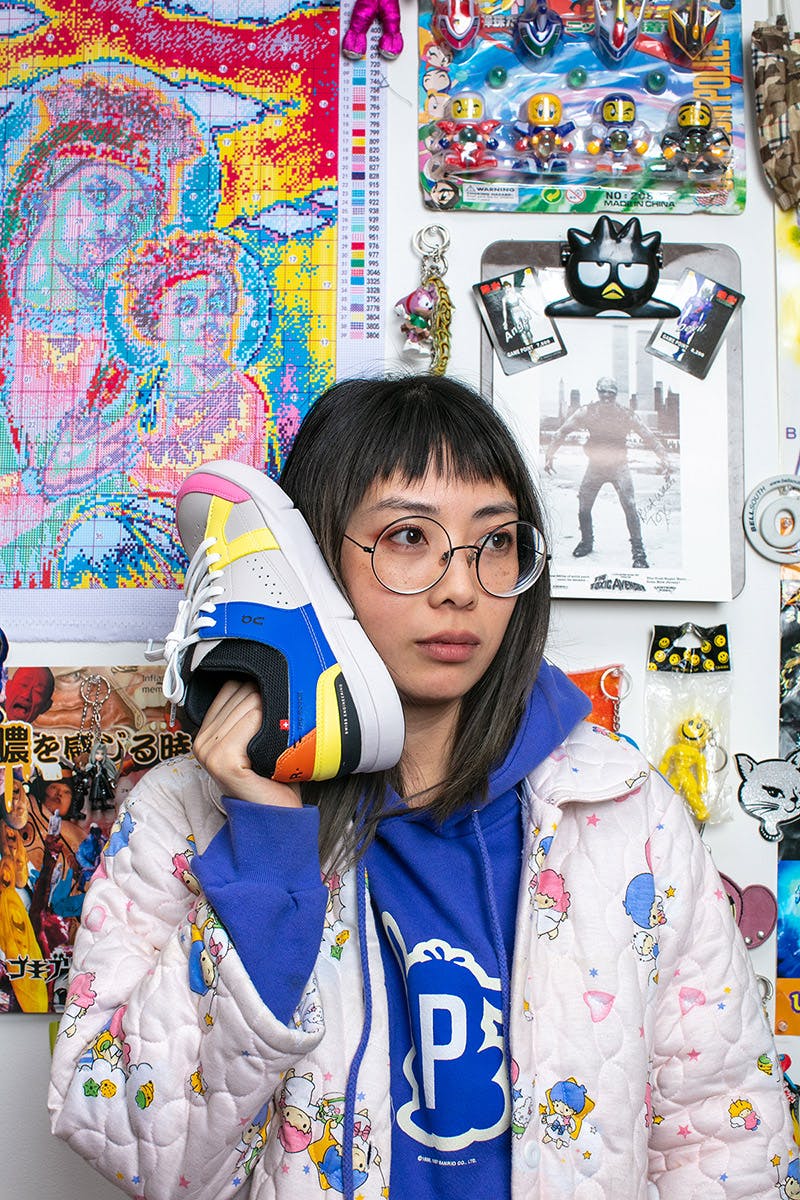 What's inspiring you at the moment?
At this exact moment, I'm inspired by the 2D animator Shinya Ohira. I studied his work a lot while working on this animation. He's an extremely meticulous 2D key animator. I'm immensely inspired by his dedication to this craft and his discipline for long hours of work.
Why did you transition from 2D to 3D design?
Technically I never fully transitioned, I still work in both mediums. I initially studied 3D animation in college as a compromise with my father. He strongly wished for me to study within the realm of computers – engineering, programming, etc – but I loved art and design. We met in the middle and he approved 3D art. I actually didn't graduate with the 3D degree because I hated the program so much that I switched majors to Visual Development, which is basically concept art for animation, games, and film, and graduated in San Francisco. After struggling for a couple of years as a freelance illustrator I decided to move to New York to pursue more opportunities. I fell into a tech startup job where I said I could do 3D and had to learn, quite literally, on the job.
Your work often blends the real and the virtual. How do you see this crossover developing in the future?
I think the crossover has already rooted itself in the fibers of our society but I specifically think advancements in AR would let people experience virtual worlds while in the real one. I'm also hugely optimistic that I will experience a "full dive" VR simulation in this lifetime!
What are the first steps you take when creating a new visual?
I sketch everything out – even a chicken-scratch helps. I also like to start in the morning when my brain is clear of any stress from the previous day. I find my best work happens early these days!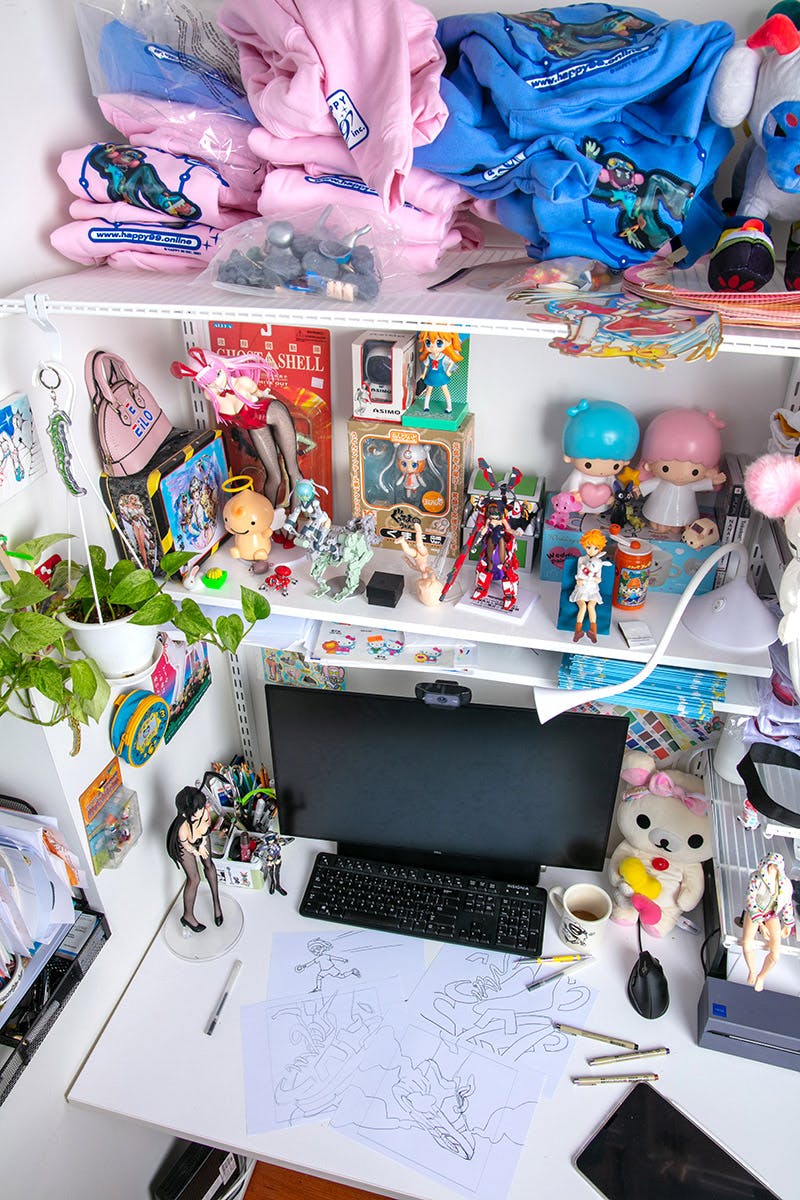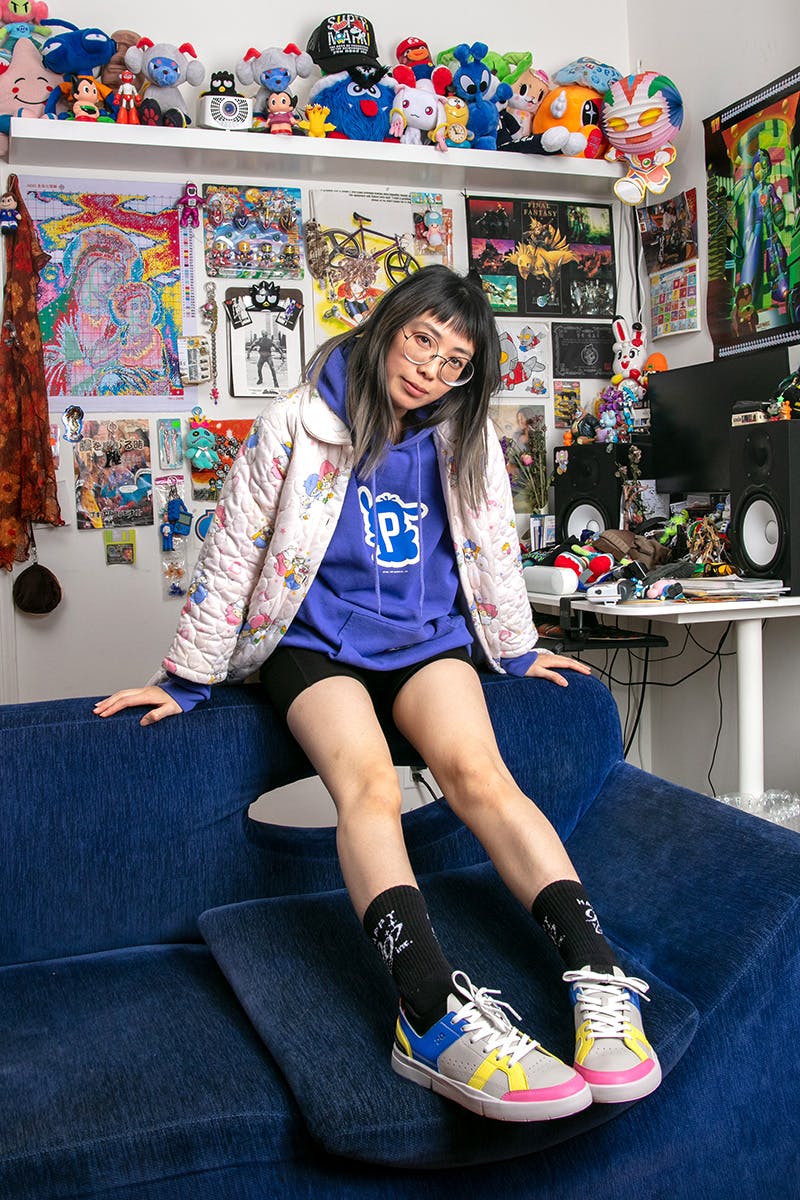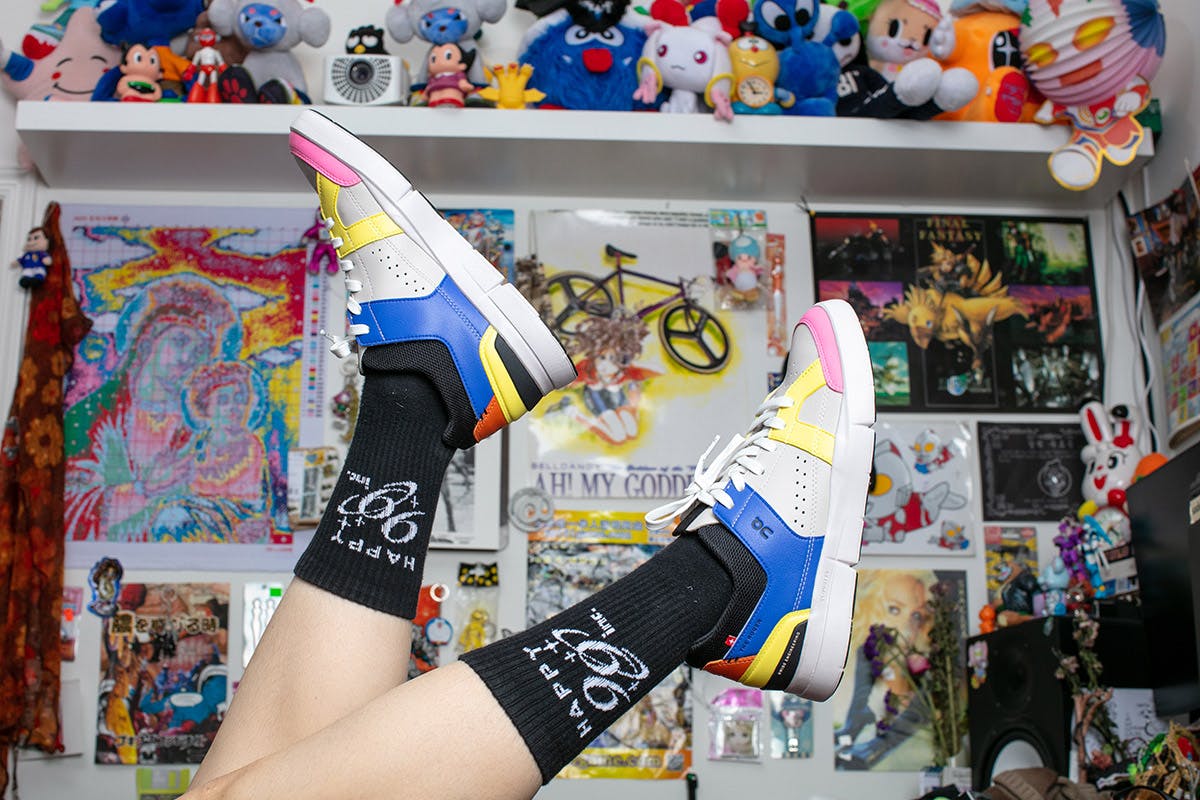 What role does color play in your work?
Color is everything! Color can convey moods, create silhouettes, even direct movement! I'm a really colorful person both online and offline so it shows in my work!
What inspires the colors you choose?
I'm lucky enough to live in New York where there's an abundance of colors and design narratives going on all around me, so I often will be consciously or subconsciously influenced by the colorways I see people wear in their thrown-together outfits.
Which aspects of the sneaker inspired you?
The colors stood out to me most. I think it helps highlight the separate parts of the upper. I like the cloud foam soles too!
How did you go about creating the ON characters?
I wanted a match-up that felt like two friends that are rivals in a sense. I think good compatible friendships are ones where both parties respect and aspire one another to challenge themselves. I don't think competition is necessarily bad because whenever I see a friend or peer execute a project really well it gets me really excited to shoot for the moon too! The colors were taken from the ON Clubhouse sneaker and I wanted the characters to feel like anthropomorphic versions of their respective shoe colorways. The beauty of animation is that characters and features are often personified and exaggerated to instantly give the viewer a sense of understanding of who they are without explaining it verbally. I hope people see the characters as the shoes themselves!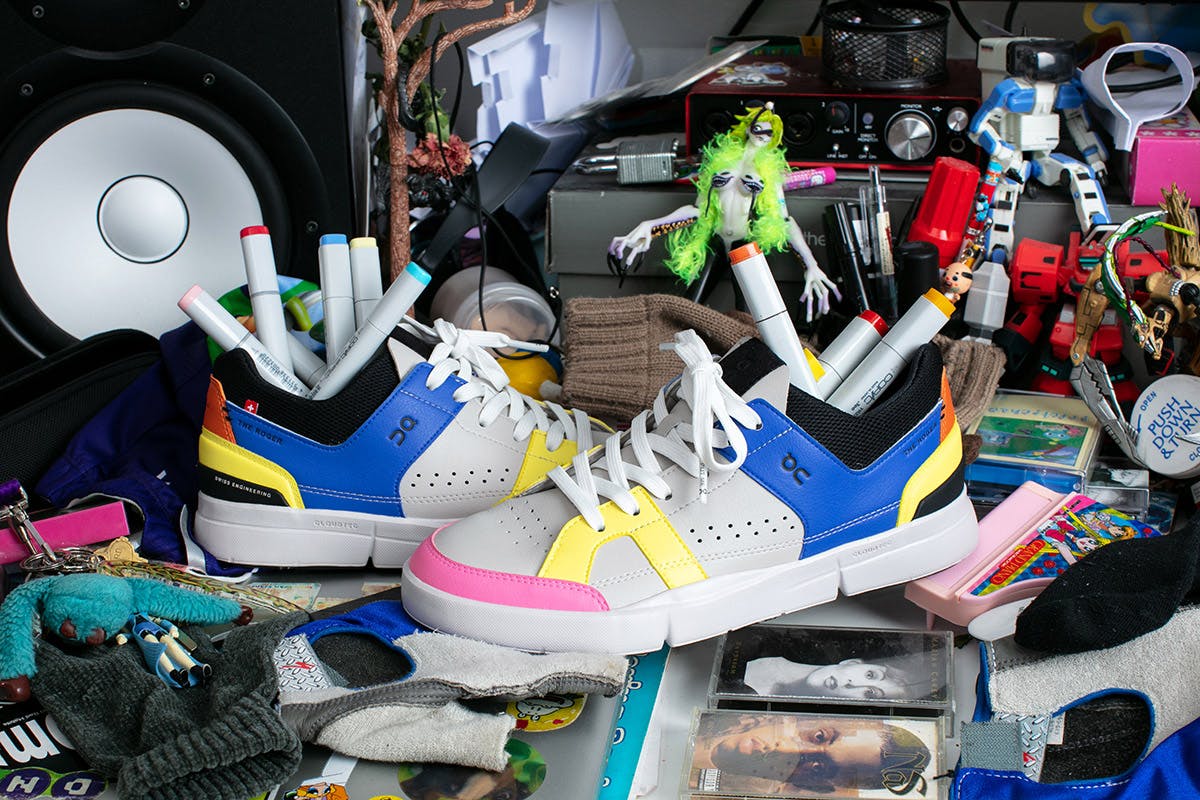 The ROGER Clubhouse retails for €159.95/ $149.99 and is available now at ON.com.