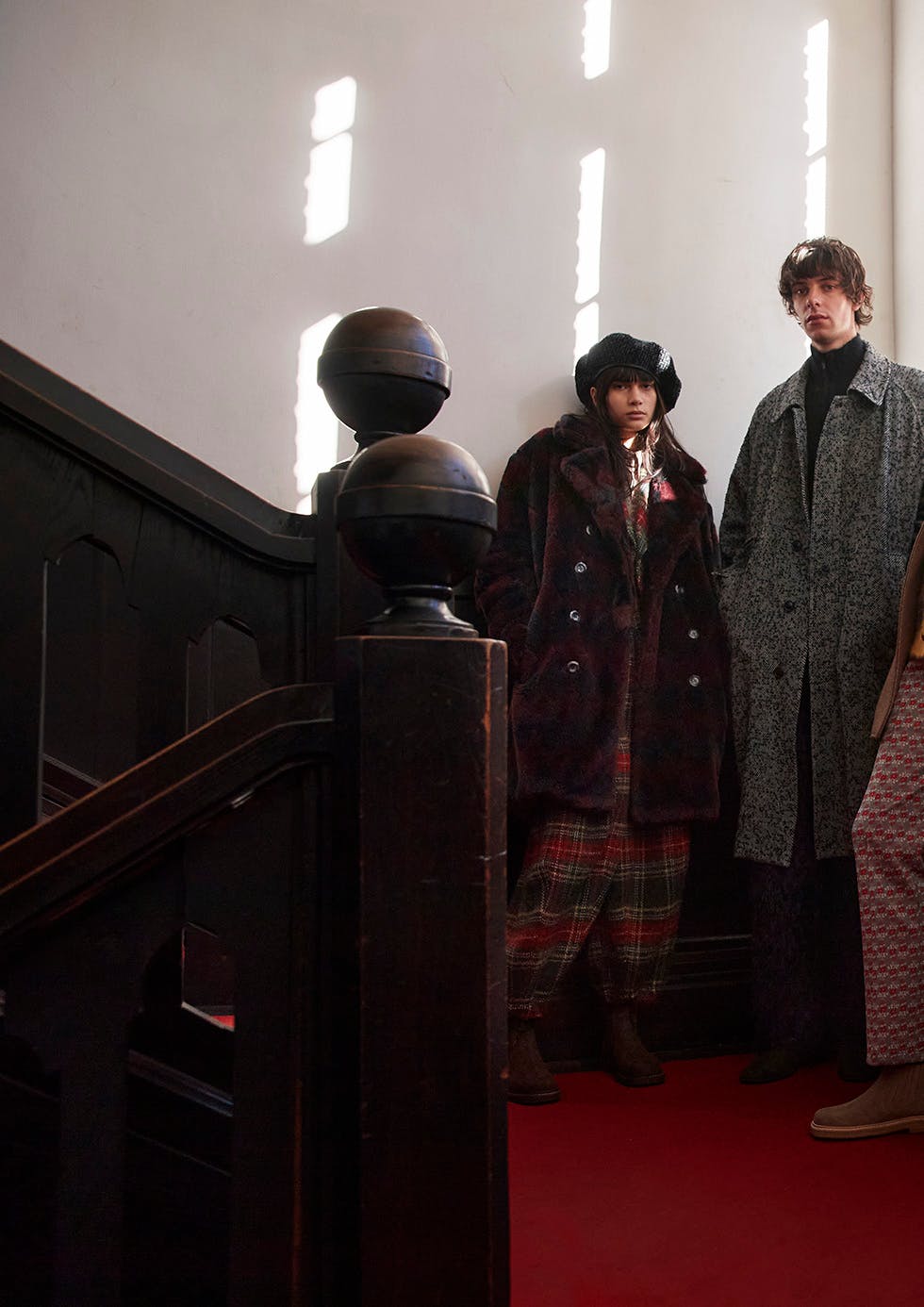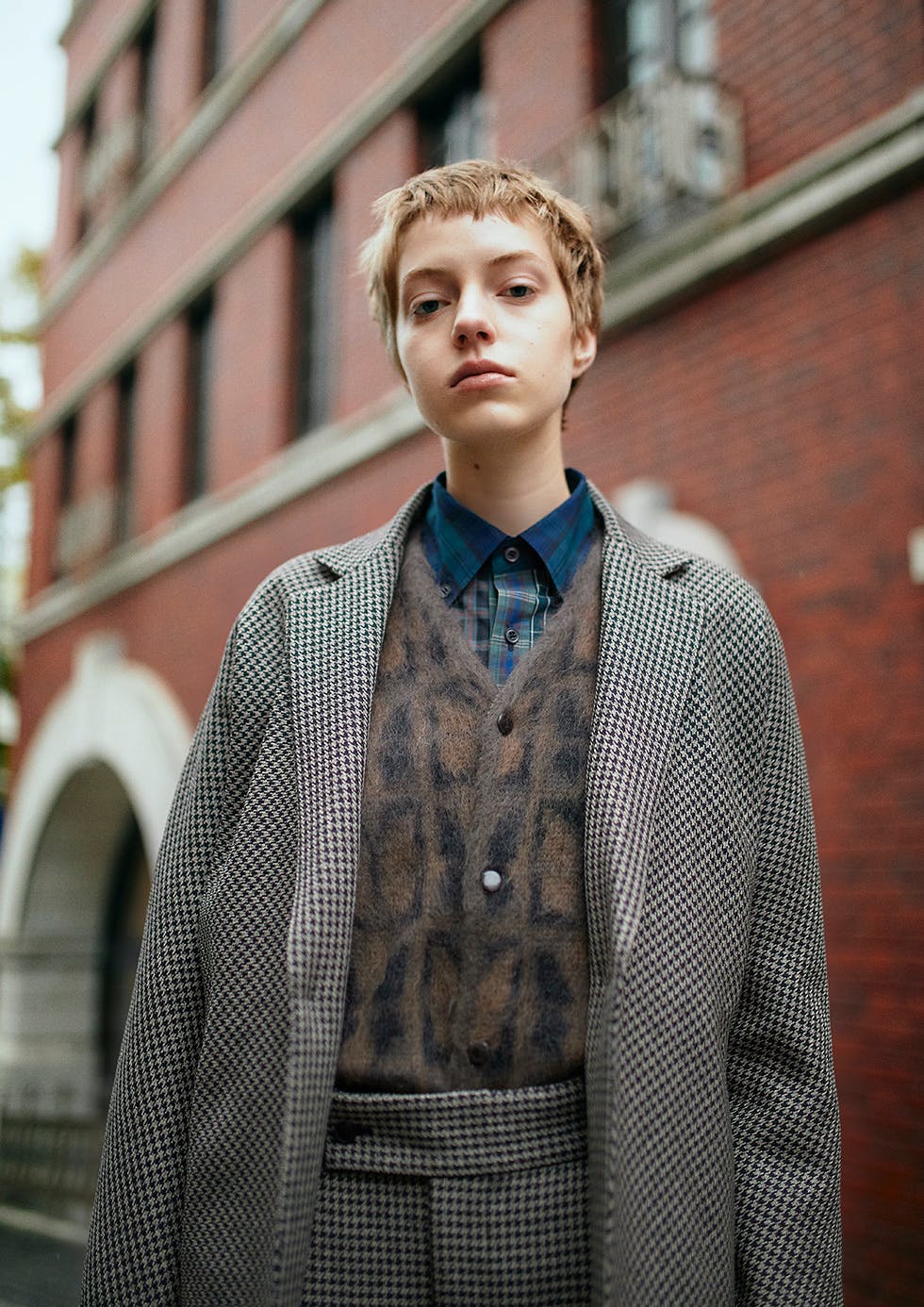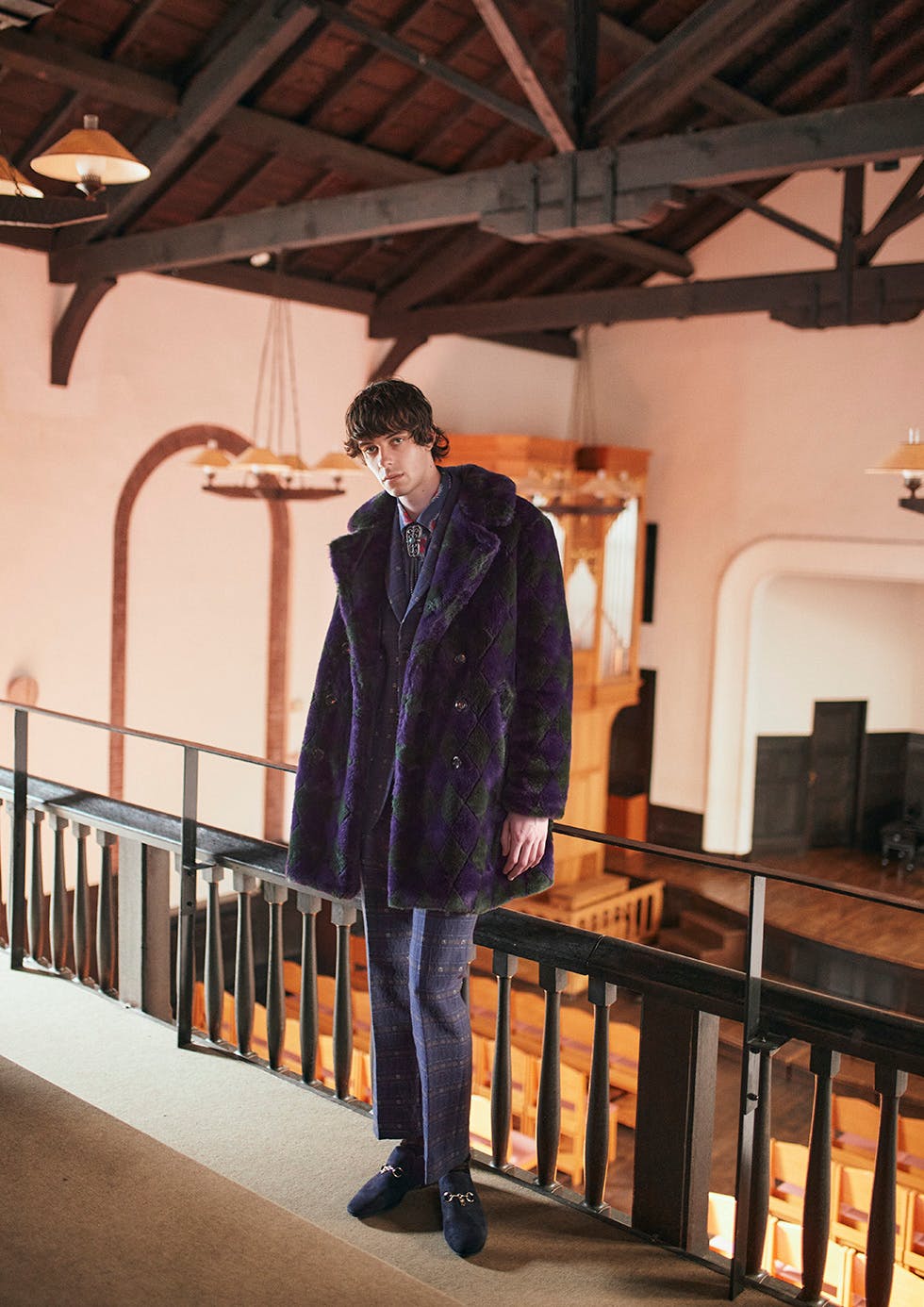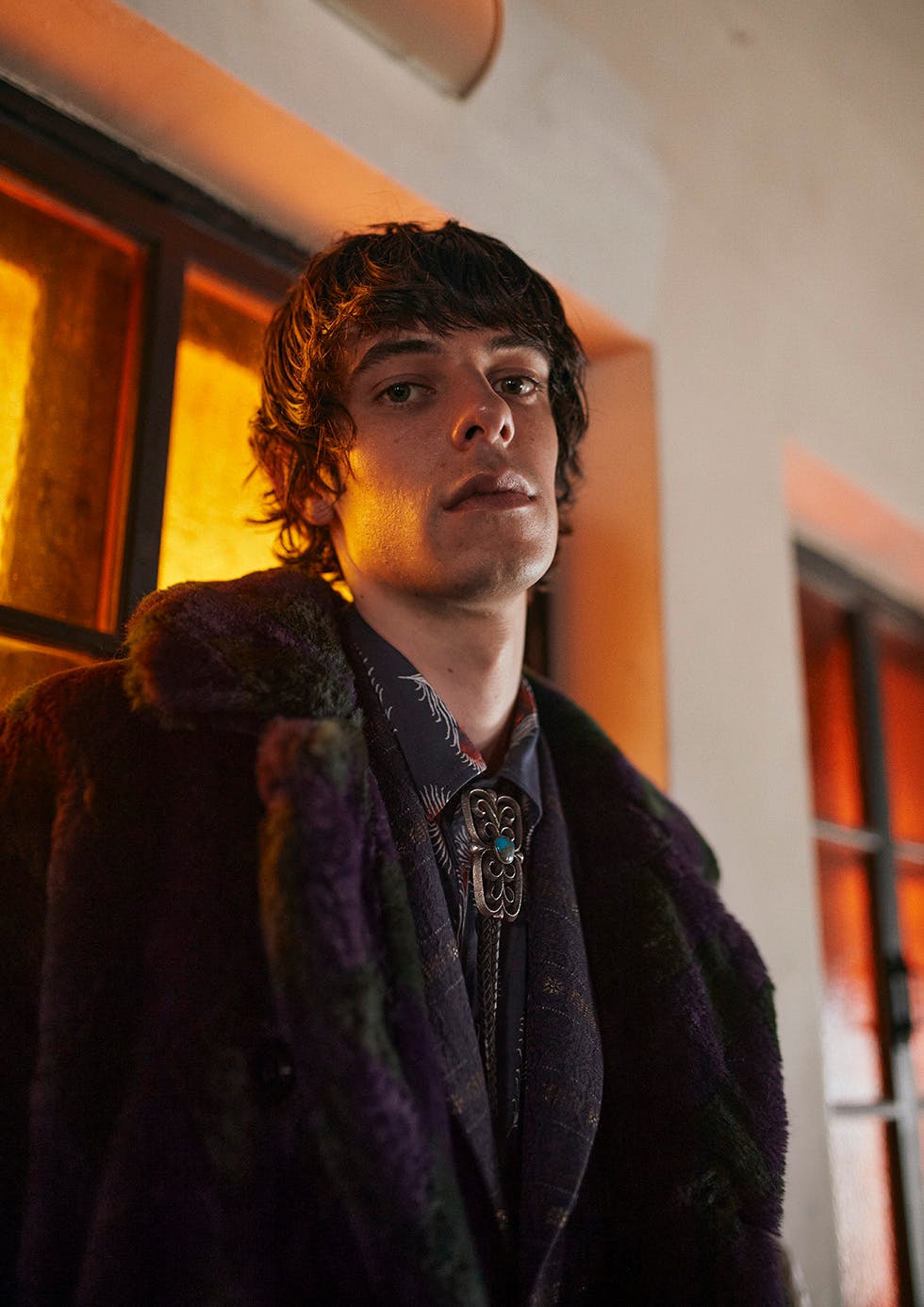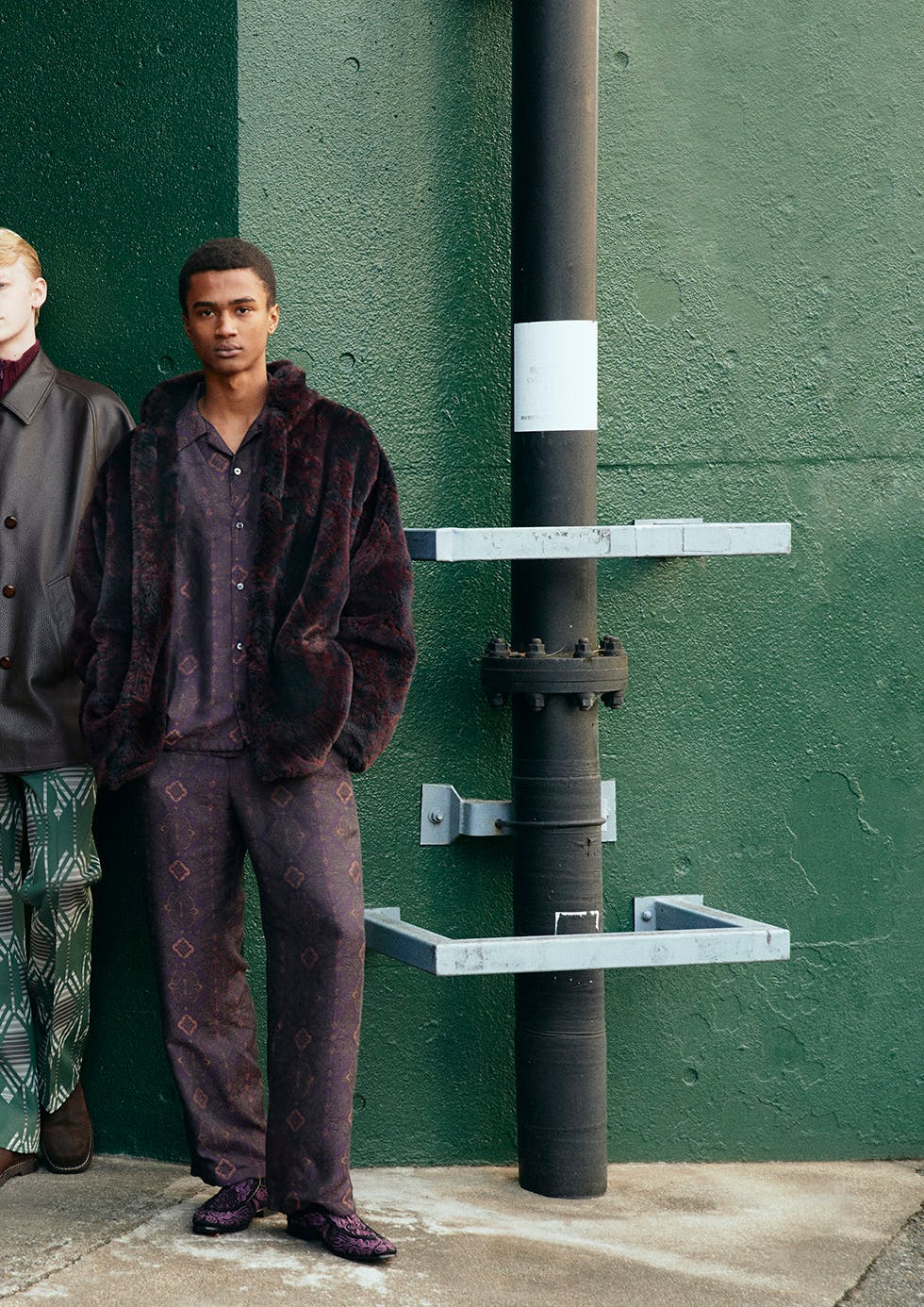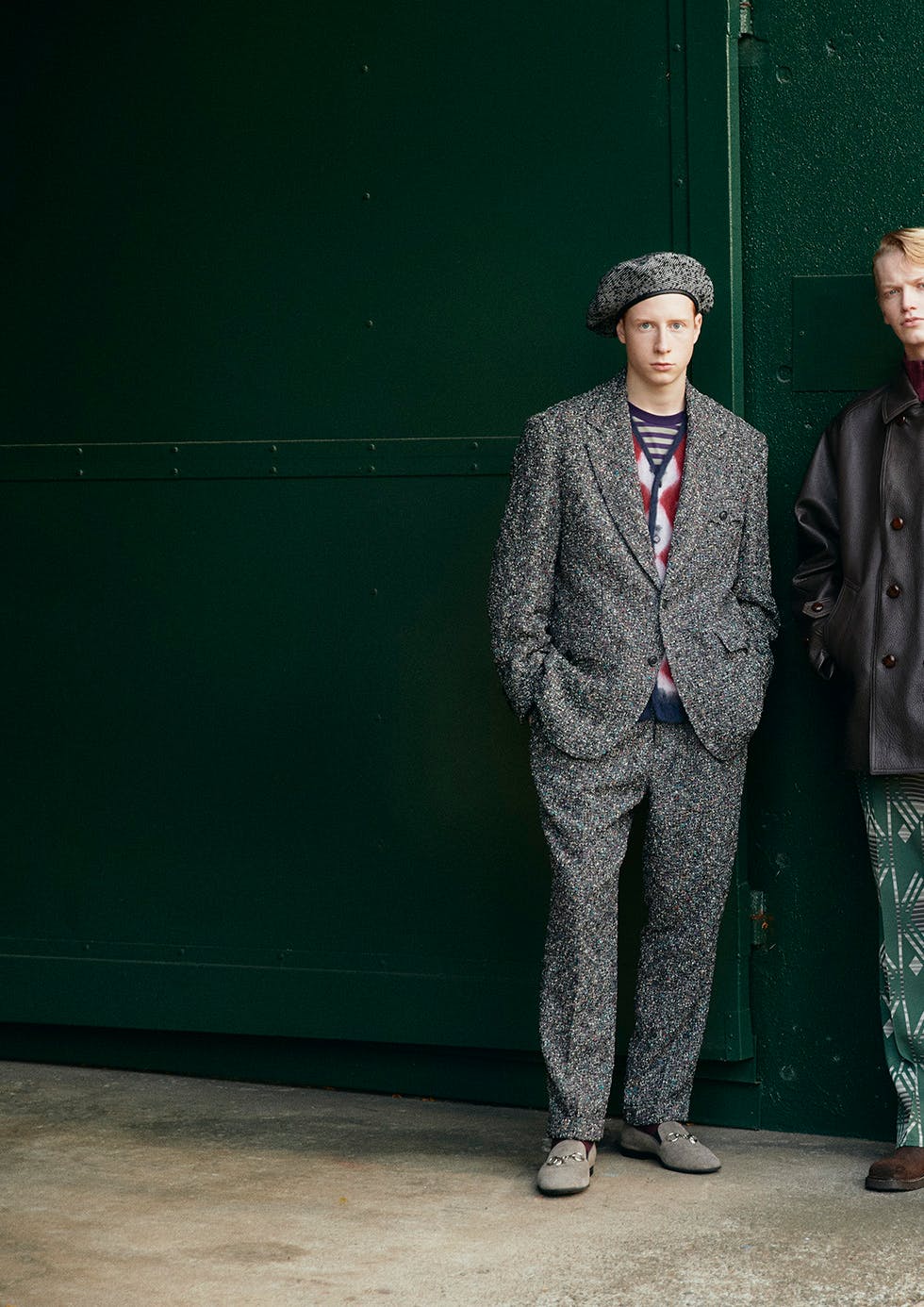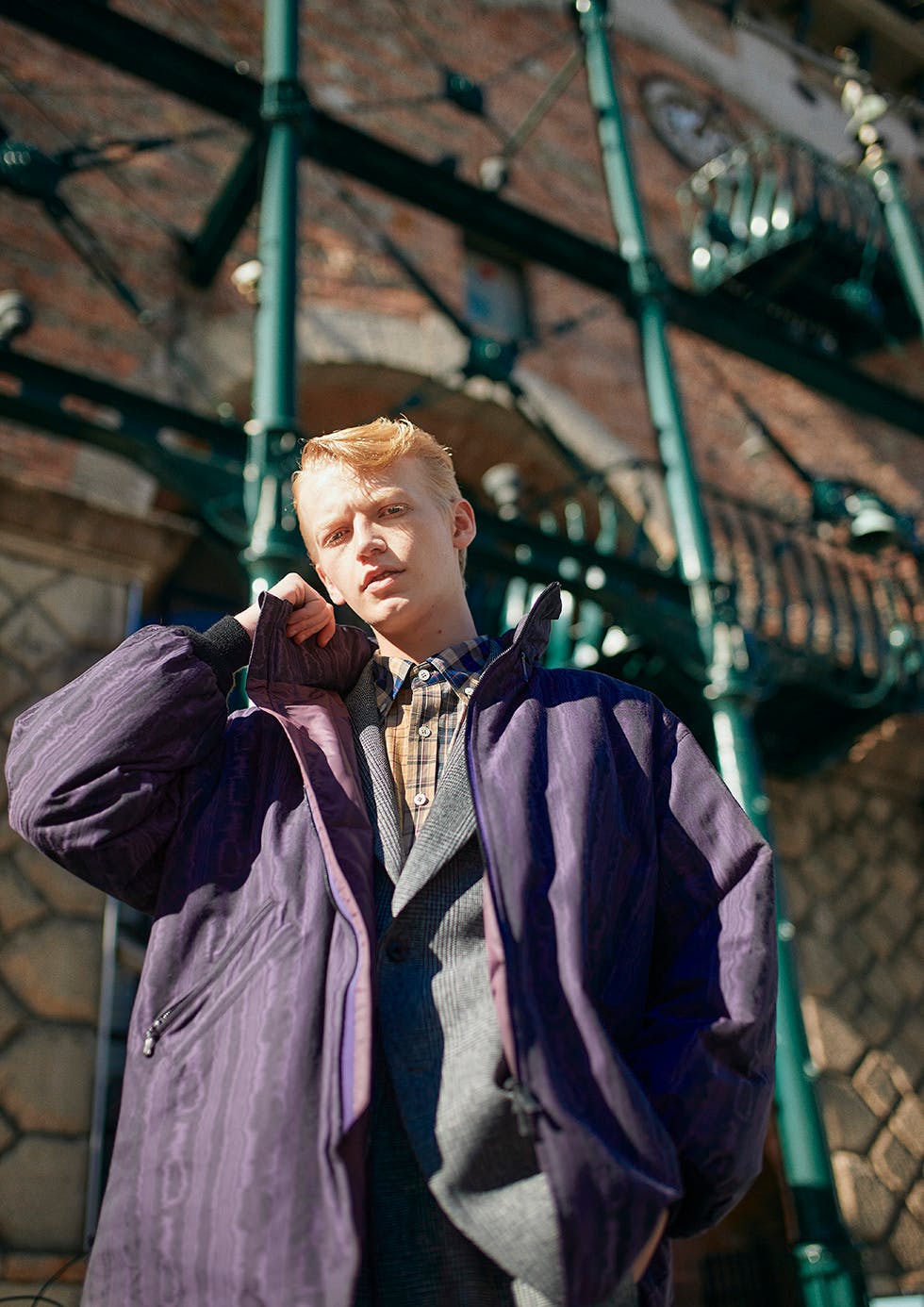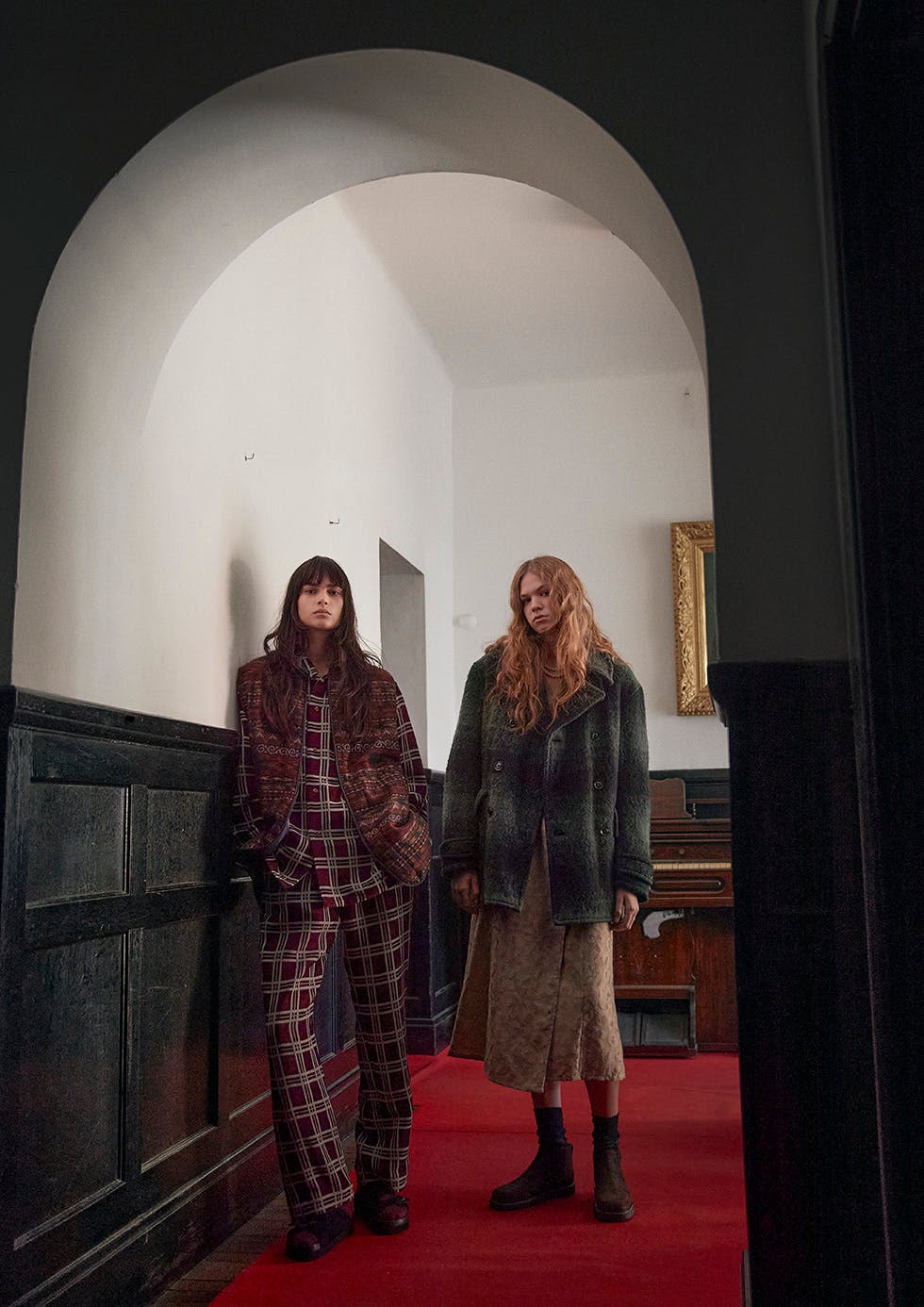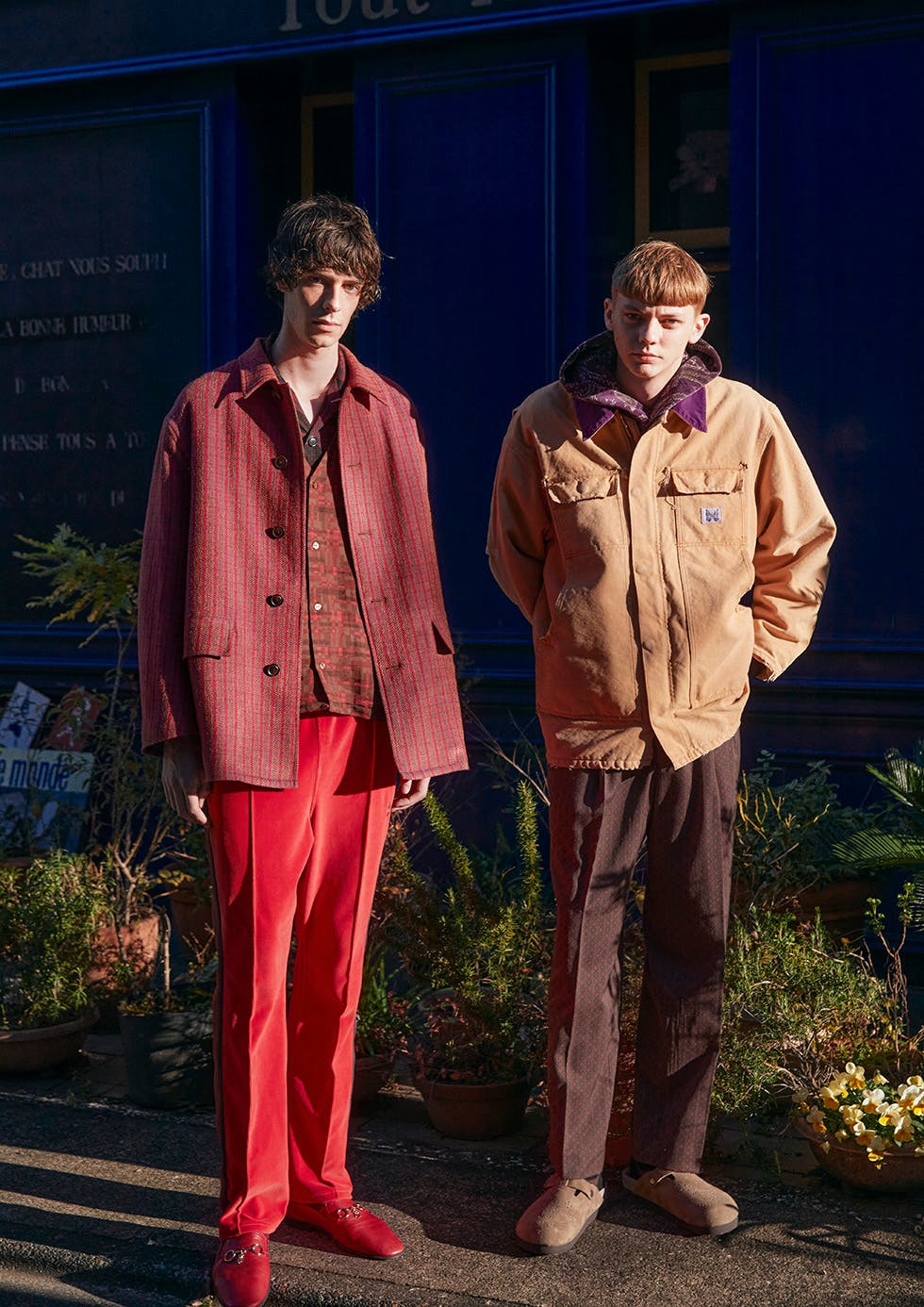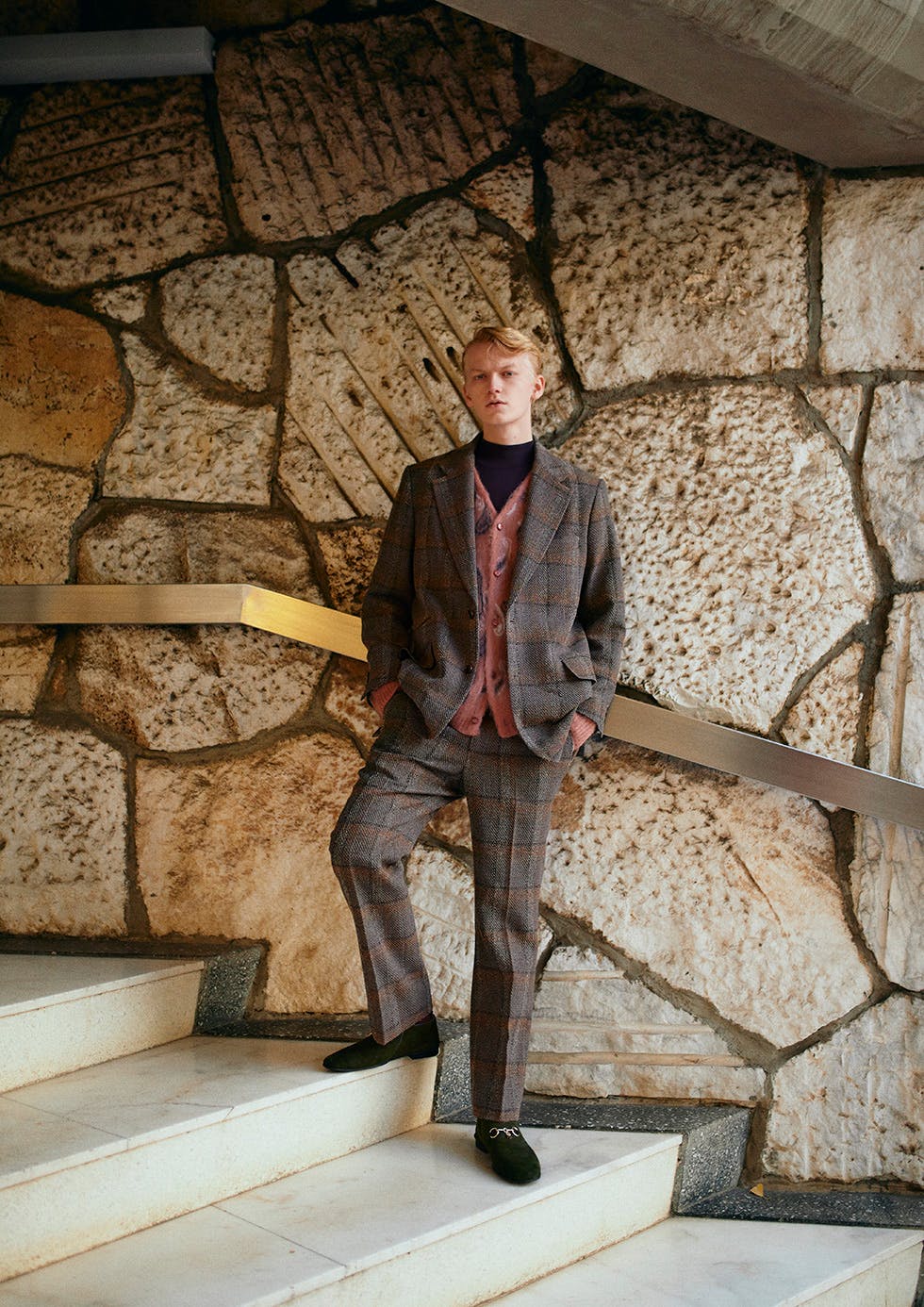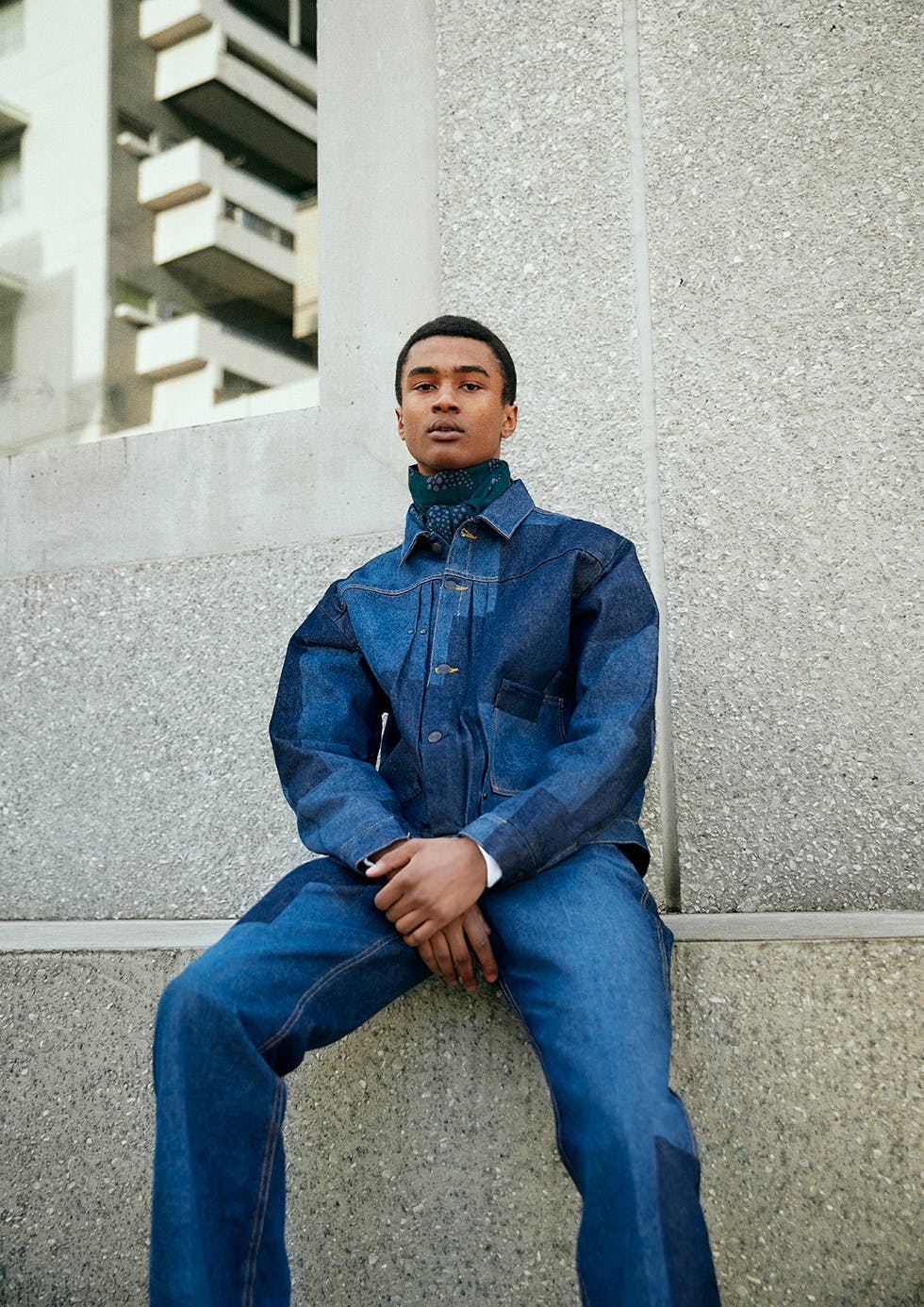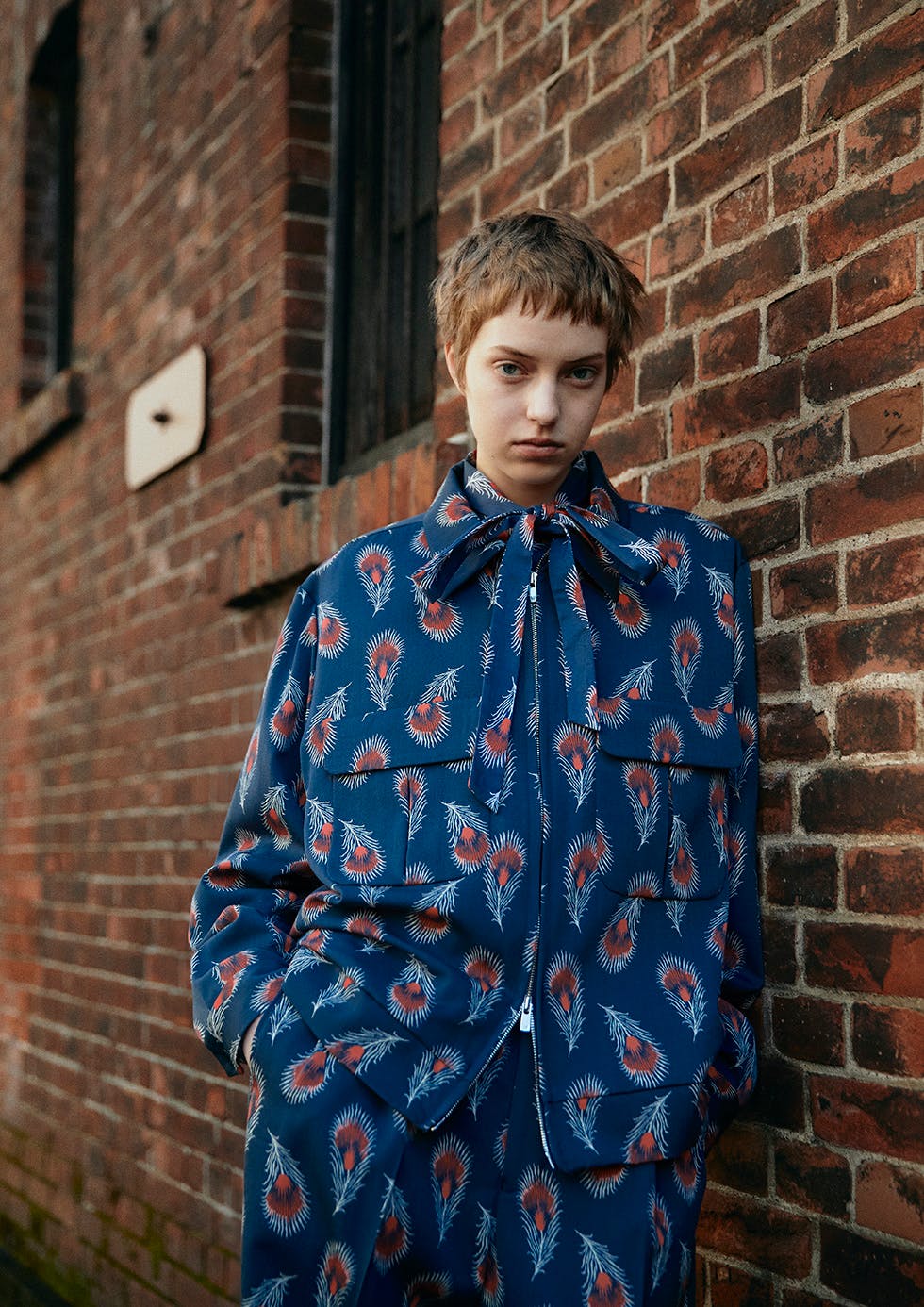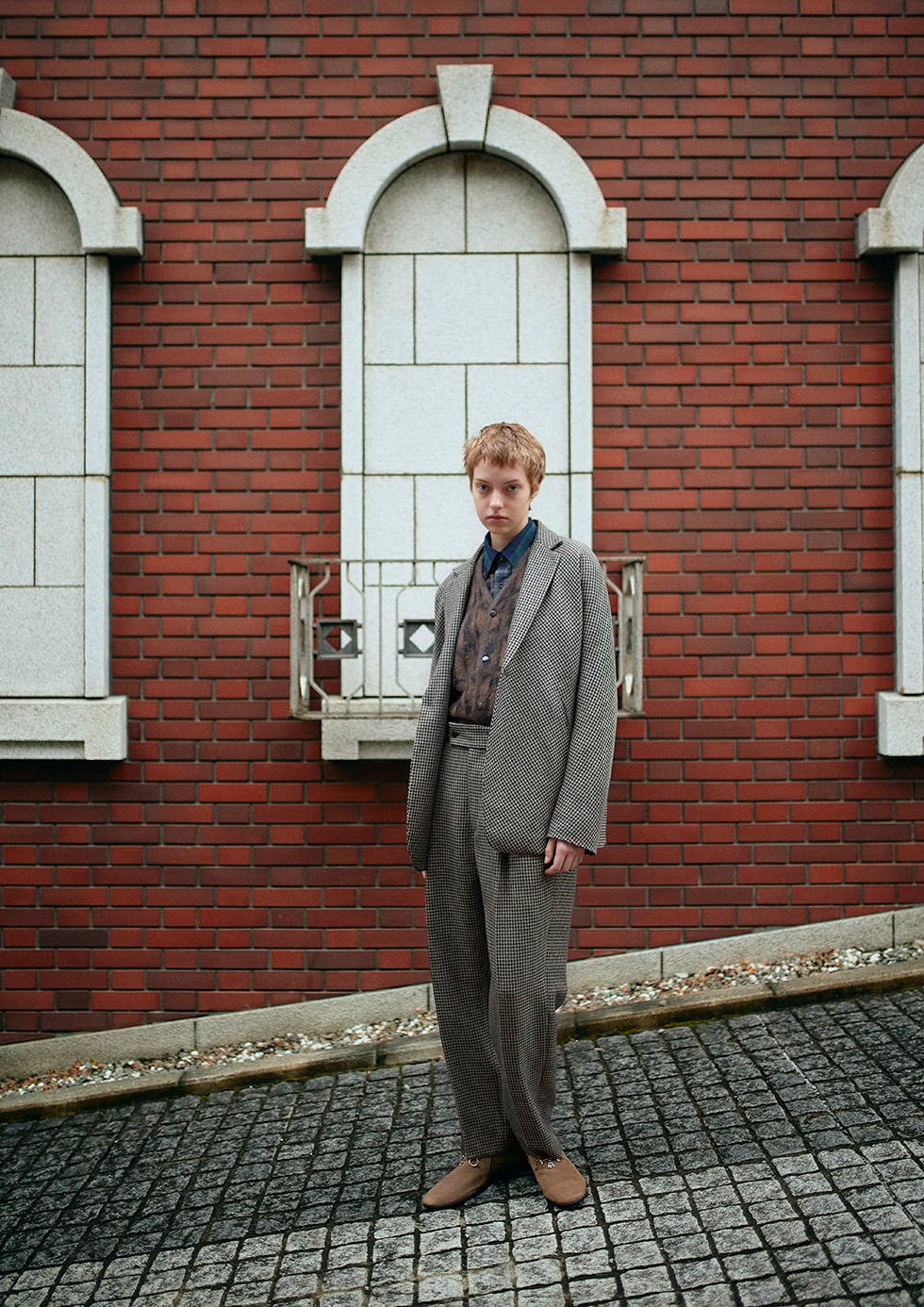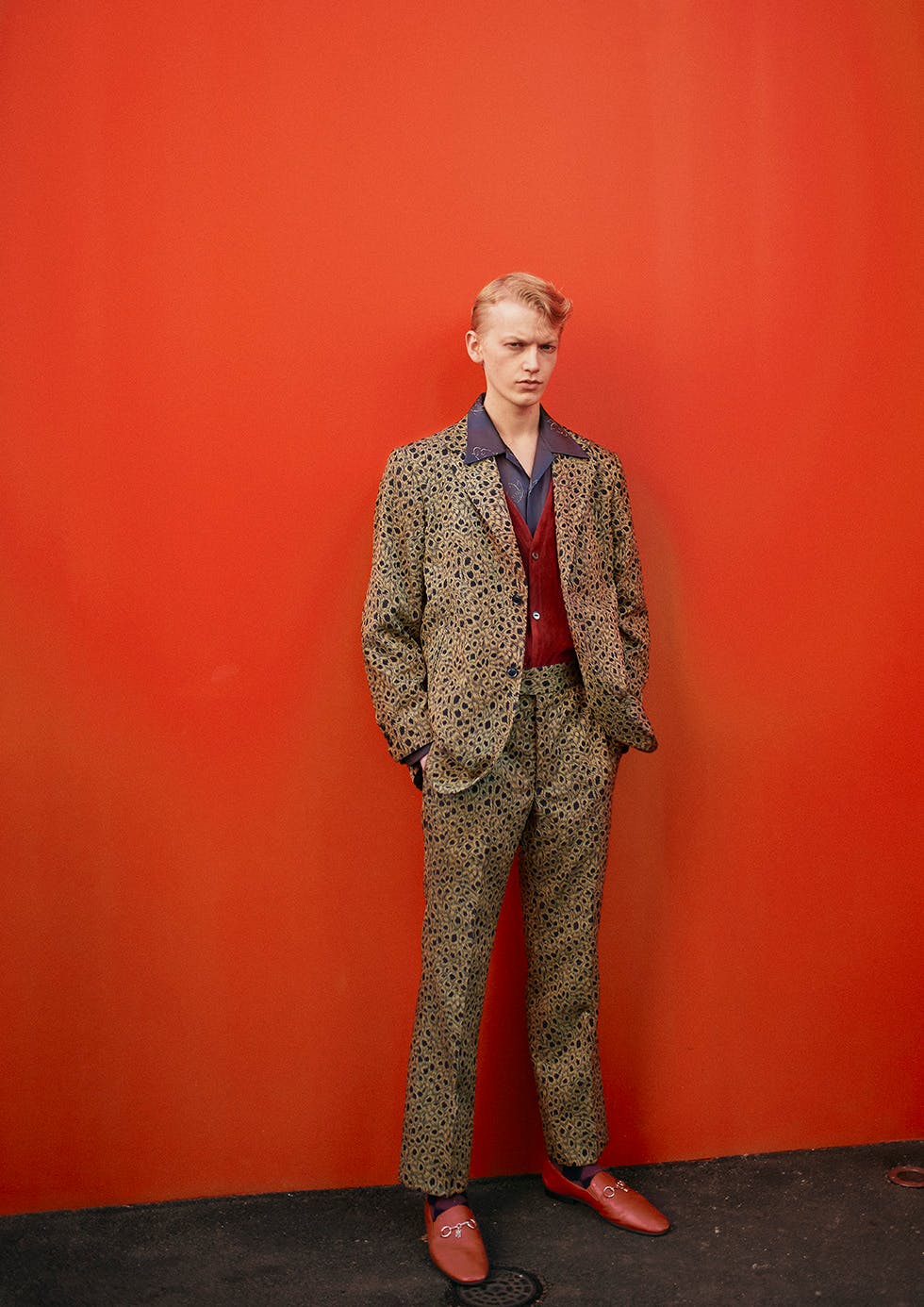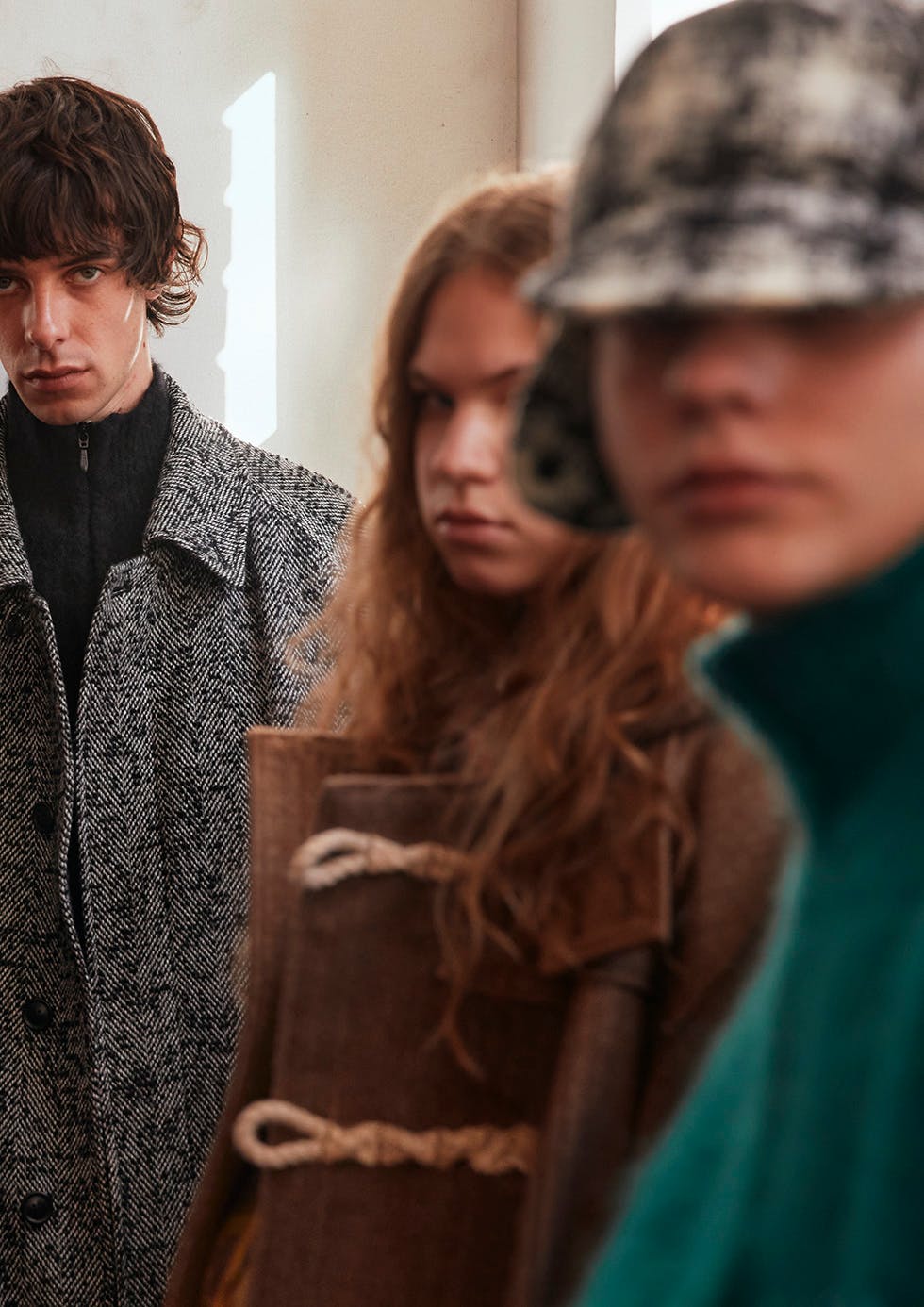 Nepenthes family brand NEEDLES generally keeps the pace every season. Rarely does the label, helmed by Nepenthes head honcho Keizo Shimizu, stray far from its Summer of Love inspo, regardless of the weather and its Fall/Winter 2023 collection is very much of a similar vein.
Yep, it's all here: patterned lavallière kerchiefs for all genders, all-over patterns so retro they look like they fell off of grandma's couch, and flared pants aplenty.
It's all done in the tradition of NEEDLES' typical kitchen-sink styling but look closer and you may notice that there's something missing. Indeed, there's nary a NEEDLES track pant or jacket to be found.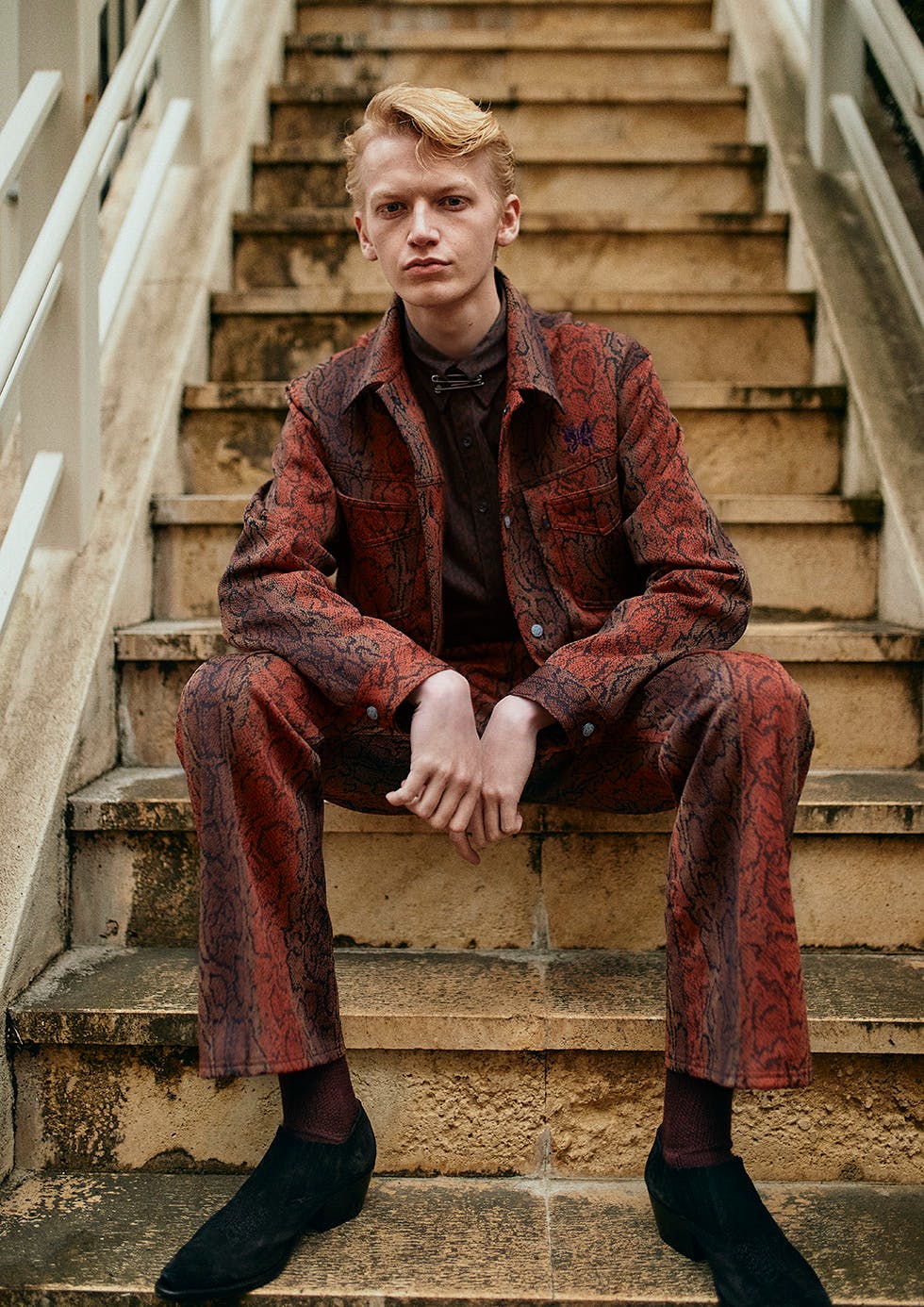 Not that NEEDLES is leaving its most famous garment in the lurch, by any means. As long as there are NEEDLES collaborations, there will be tracksuits aplenty, it's just that there's no longer a need for NEEDLES to singularly celebrate its track pants in seasonal lookbooks.
There are still plenty of NEEDLES icons at play, of course, including new layering pieces that wear revised twists upon NEEDLES' signature butterfly (papillon) logo and some texture-heavy Rebuild by NEEDLES items (those 7 Cuts are also guaranteed to return every season).
To be clear, NEEDLES' butterfly logo itself isn't new, it's just been the subject of renewed interest, heavily peppered throughout NEEDLES collections and frequently taking center stage in recent team-ups.
For the NEEDLES heads who follow along with everything that the Japanese brand gets up to, there are loads of quieter bits worth getting excited about.
New butterfly-branded workwear à la one very famous Detroit workwear company? Check. Gargantuan overcoats for maximum statement layering? Check. A garden-friendly take (removable apron!) on NEEDLES signature oversized H.D. Pant? I'm all over it.
Shop our favorite products