Everyone loves NEEDLES' tracksuit. Of all the smash hits that it's cooked up over the years (Ghillie sneakers, Vans collabs), nothing has ever hit quite as hard as the Japanese brand's signature striped set.
Nearly every year, the NEEDLES tracksuit gets upgraded via collab or tweaking from NEEDLES in-house design team.
The first reimagining of NEEDLES' tracksuit in 2022 falls into the latter camp, as evidenced by a new editorial spotlighting some of the special seasonal bits.
Offered in classic polyester smooth and plush velour, NEEDLES' tracksuit has been split into short-sleeved crewneck shirts, creased track pants with elasticated hems, and matching bucket hats in appropriate seasonal colors.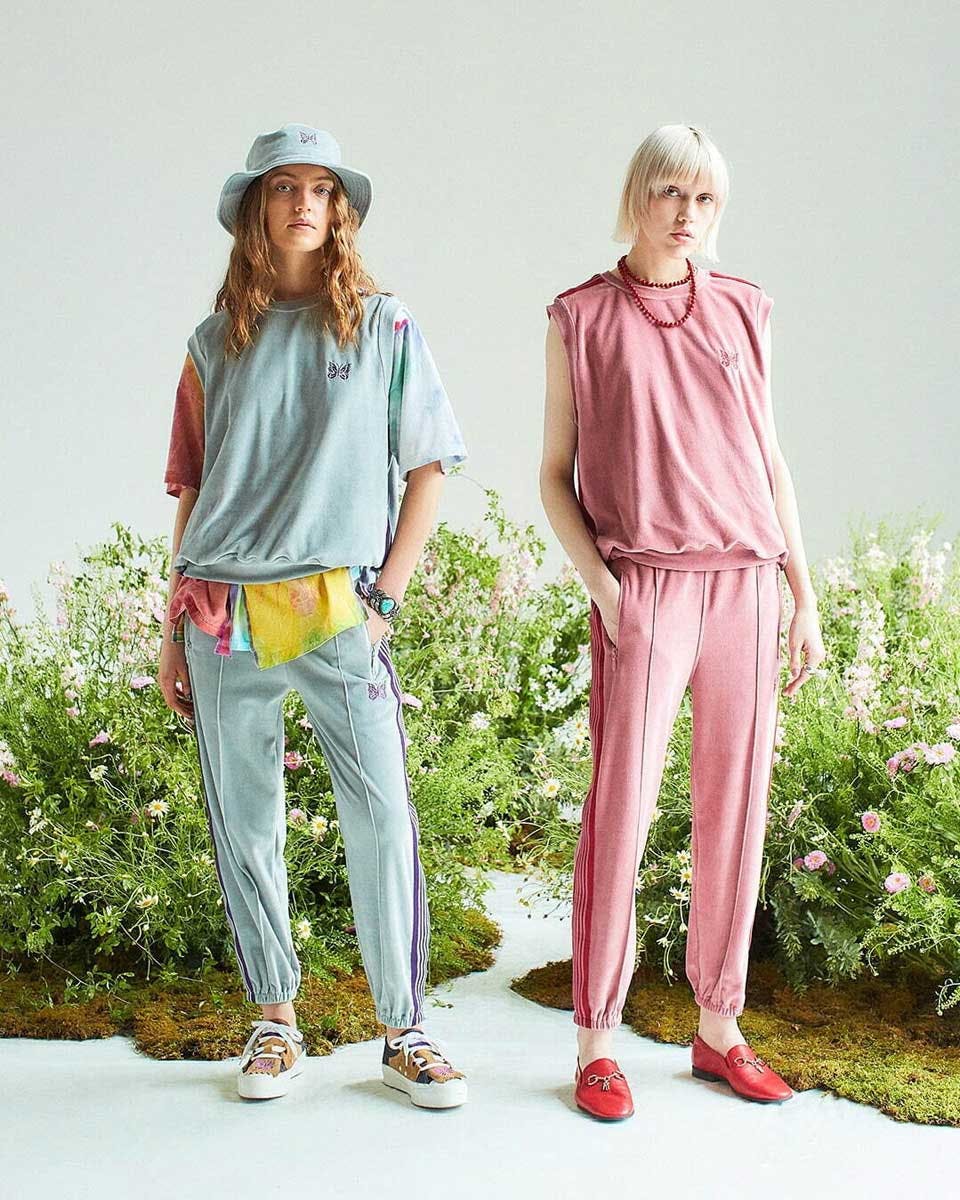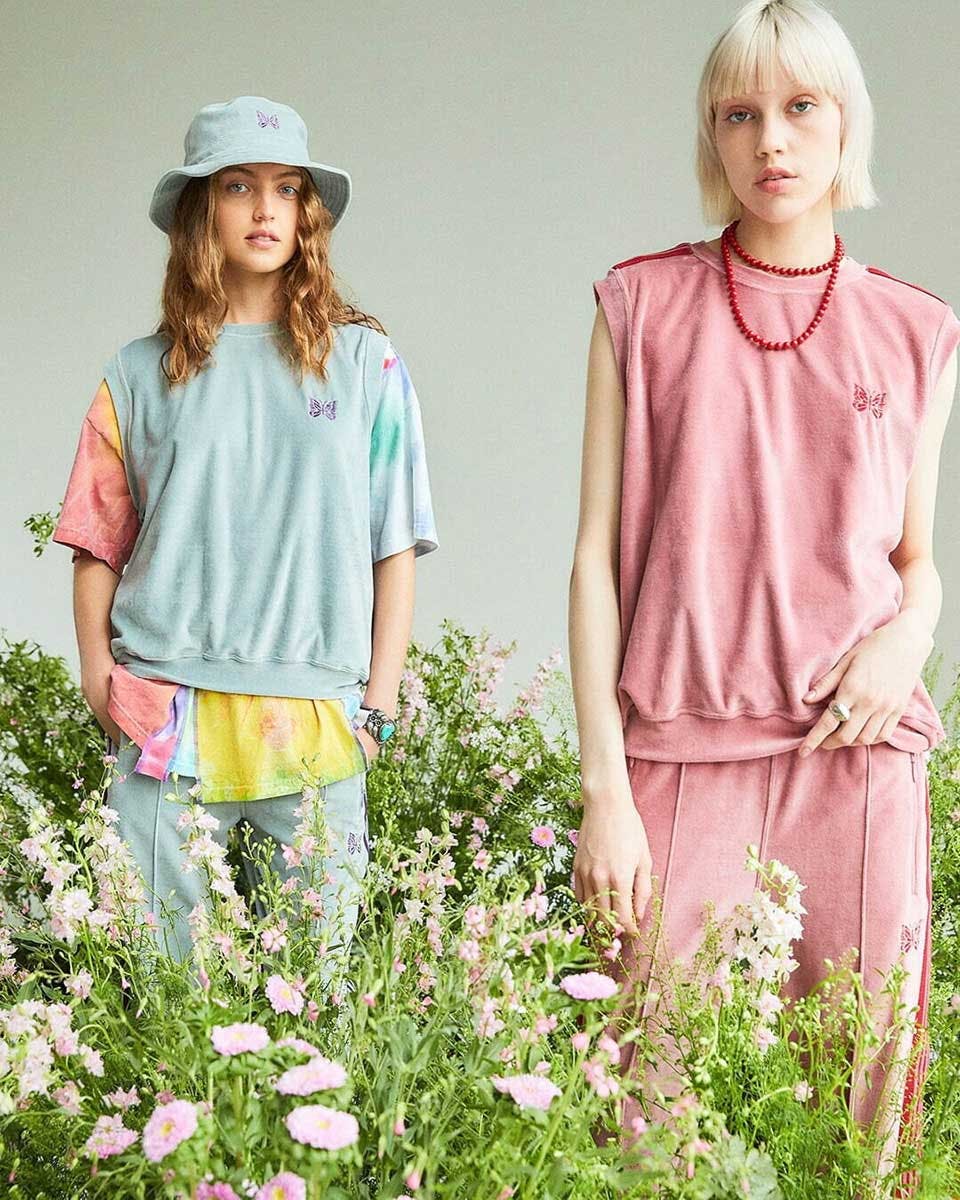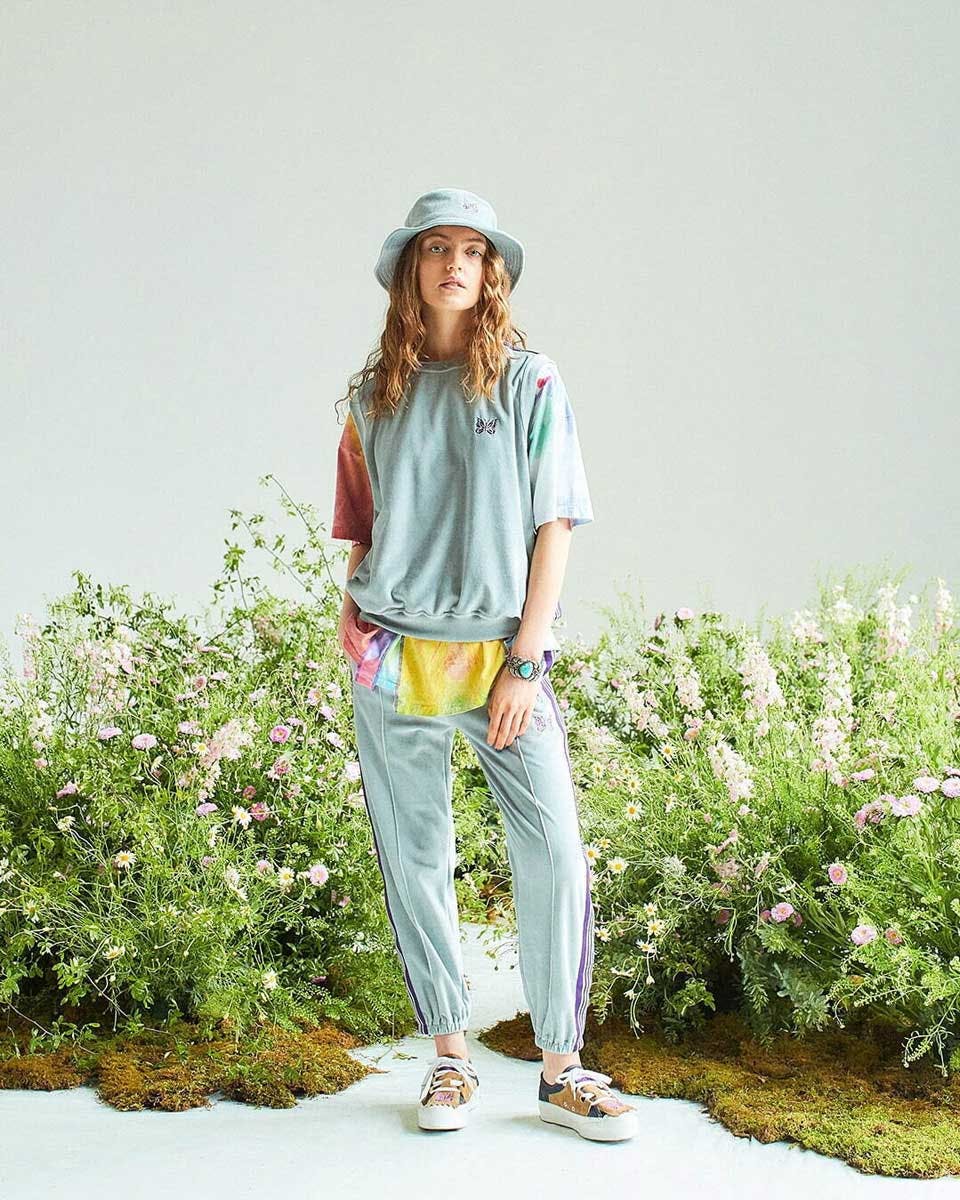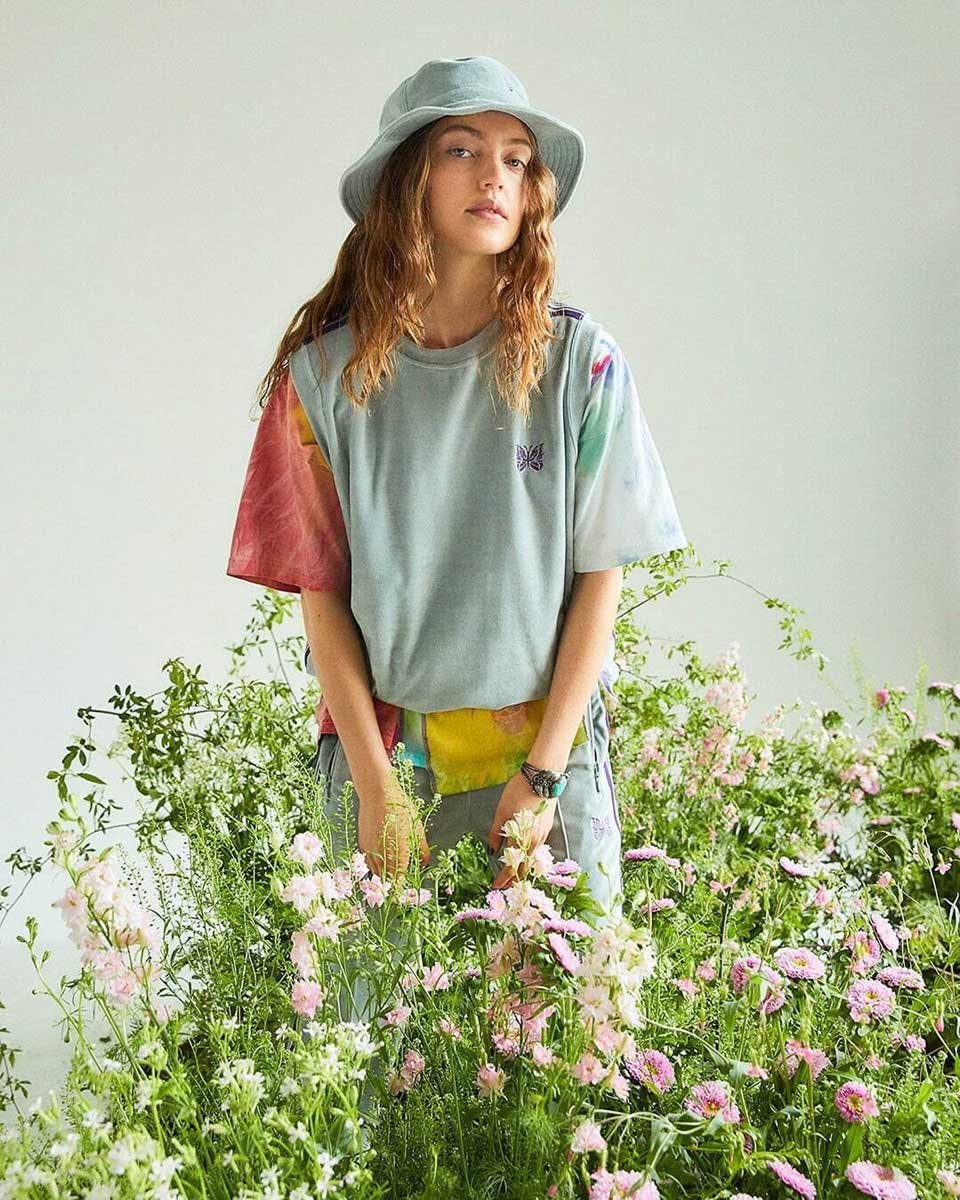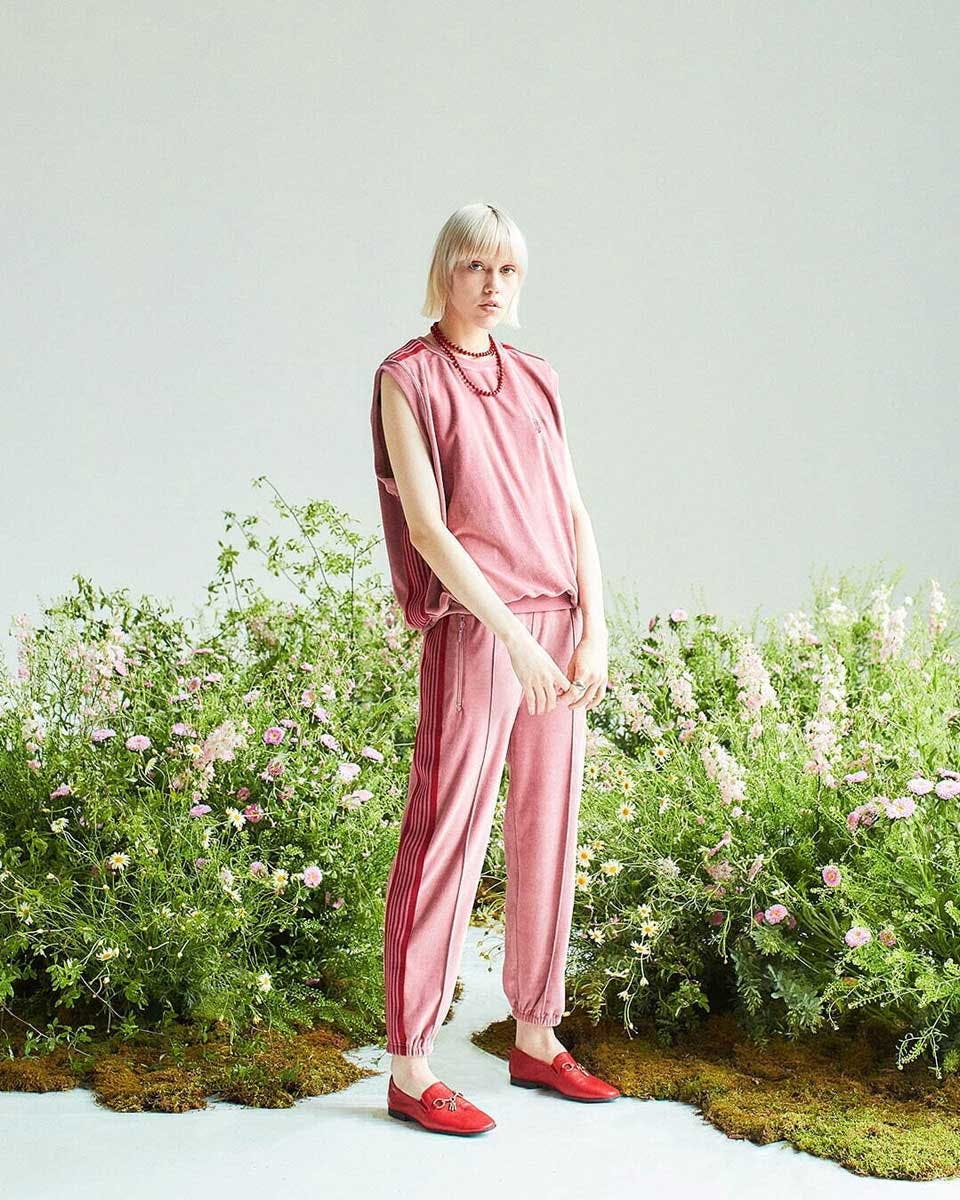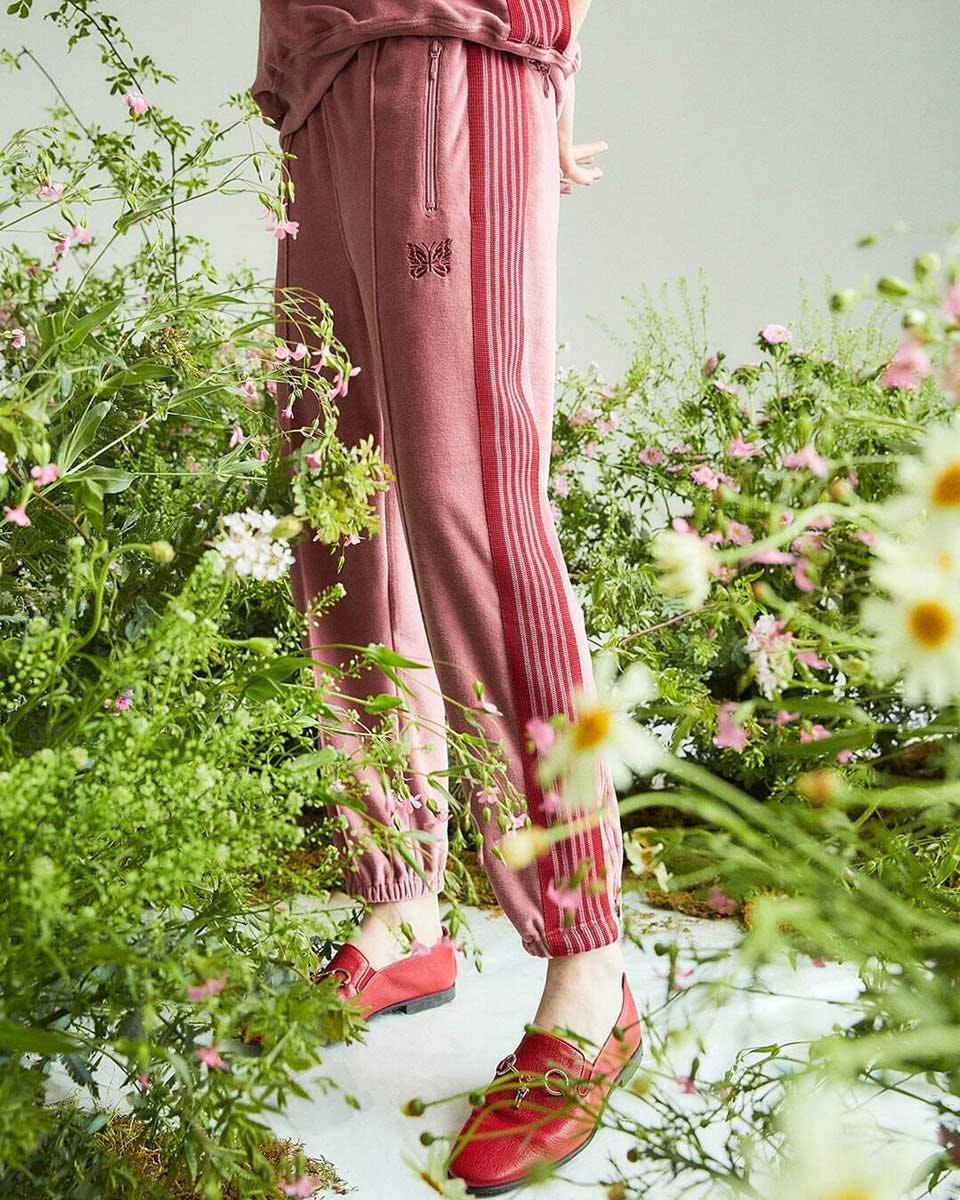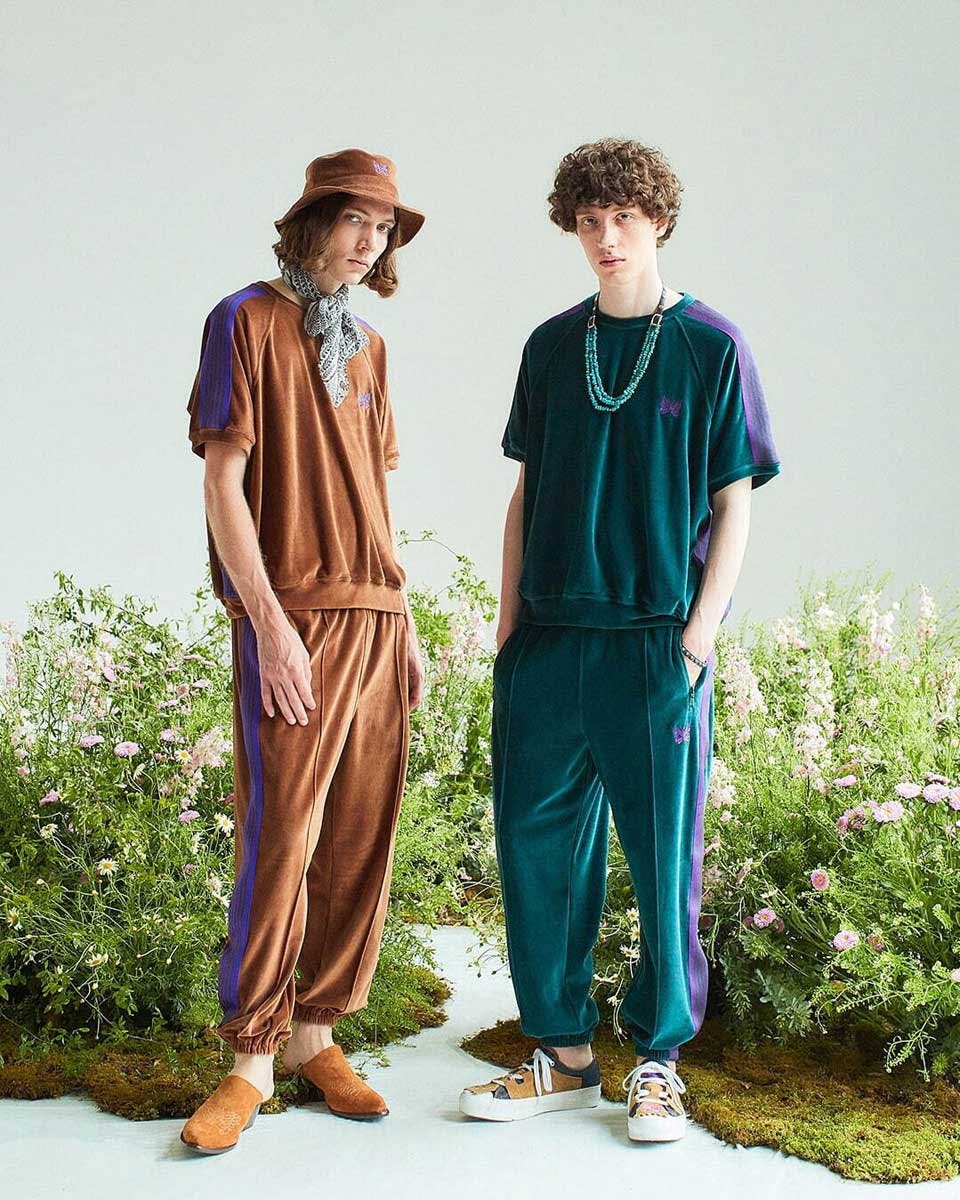 We're talking pastel green, we're talking pink, we're talking jewel-toned navy. If your transitional season needs aren't met here, you're talking crazy.
Admittedly, this lineup is a bit of a departure from the usual NEEDLES tracksuit, which commonly emphasizes a track jacket over a tee, though it's hardly unusual for NEEDLES to do tracky mid-layers.
This is the first time that sleeveless NEEDLES track T-shirts have been offered, though, even if they are only releasing in women's sizes.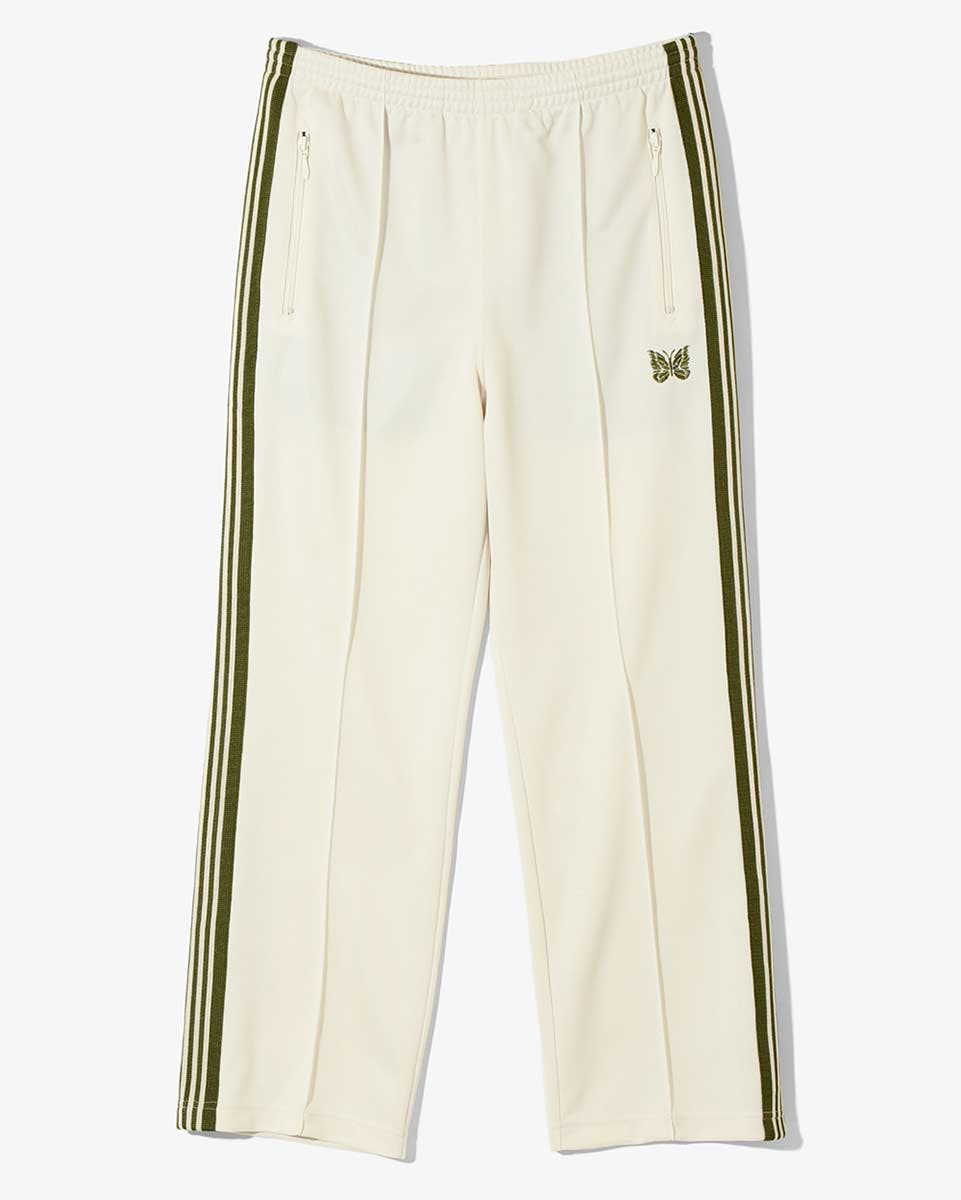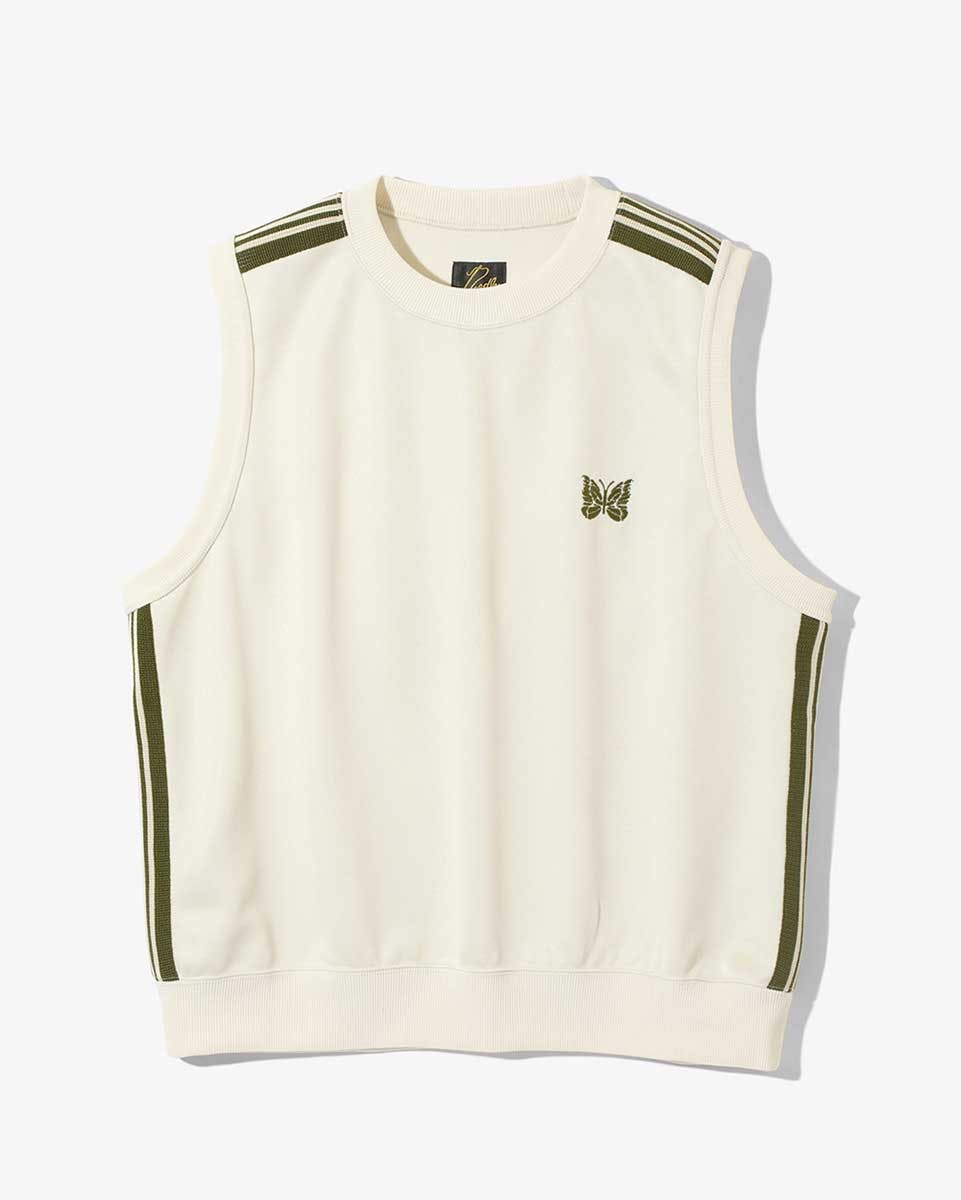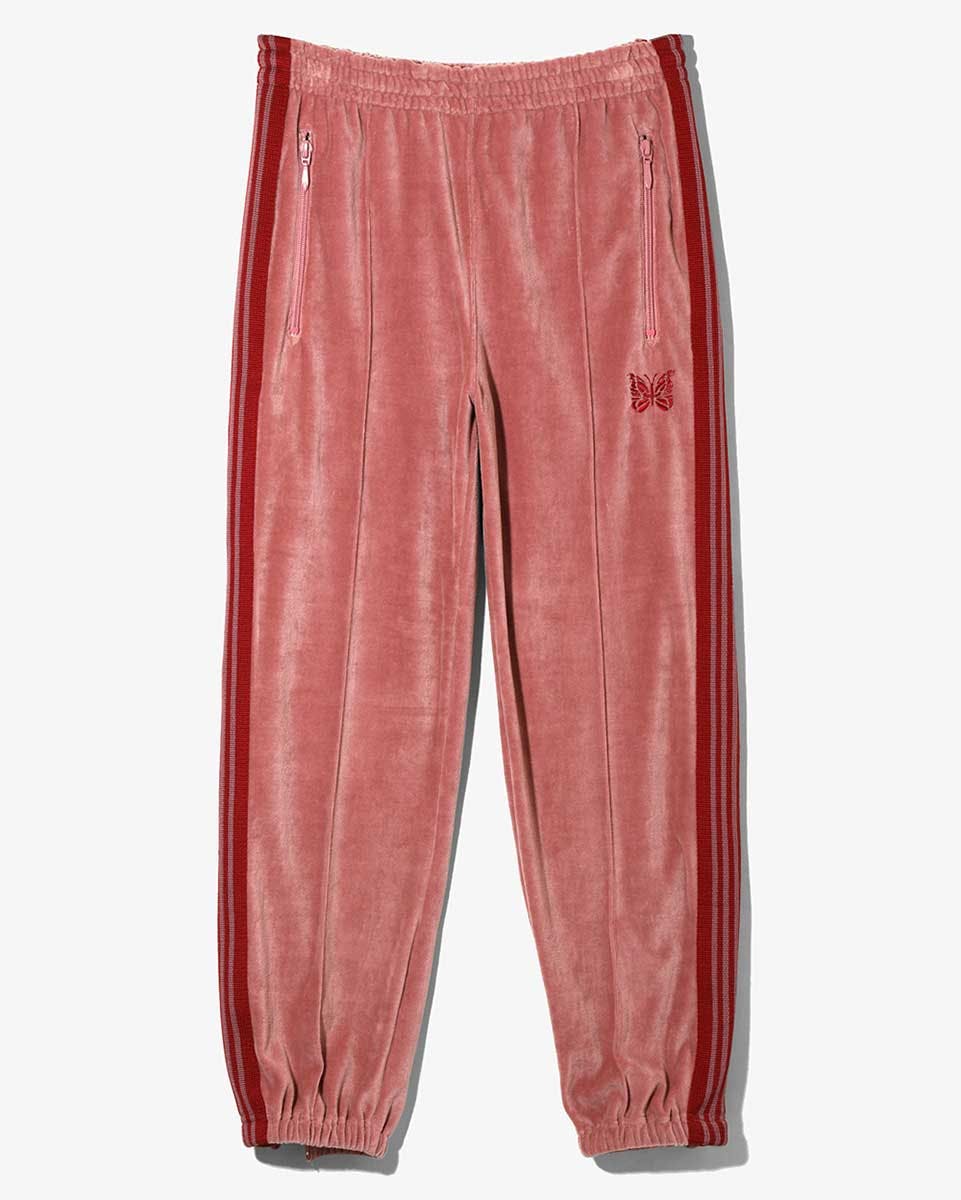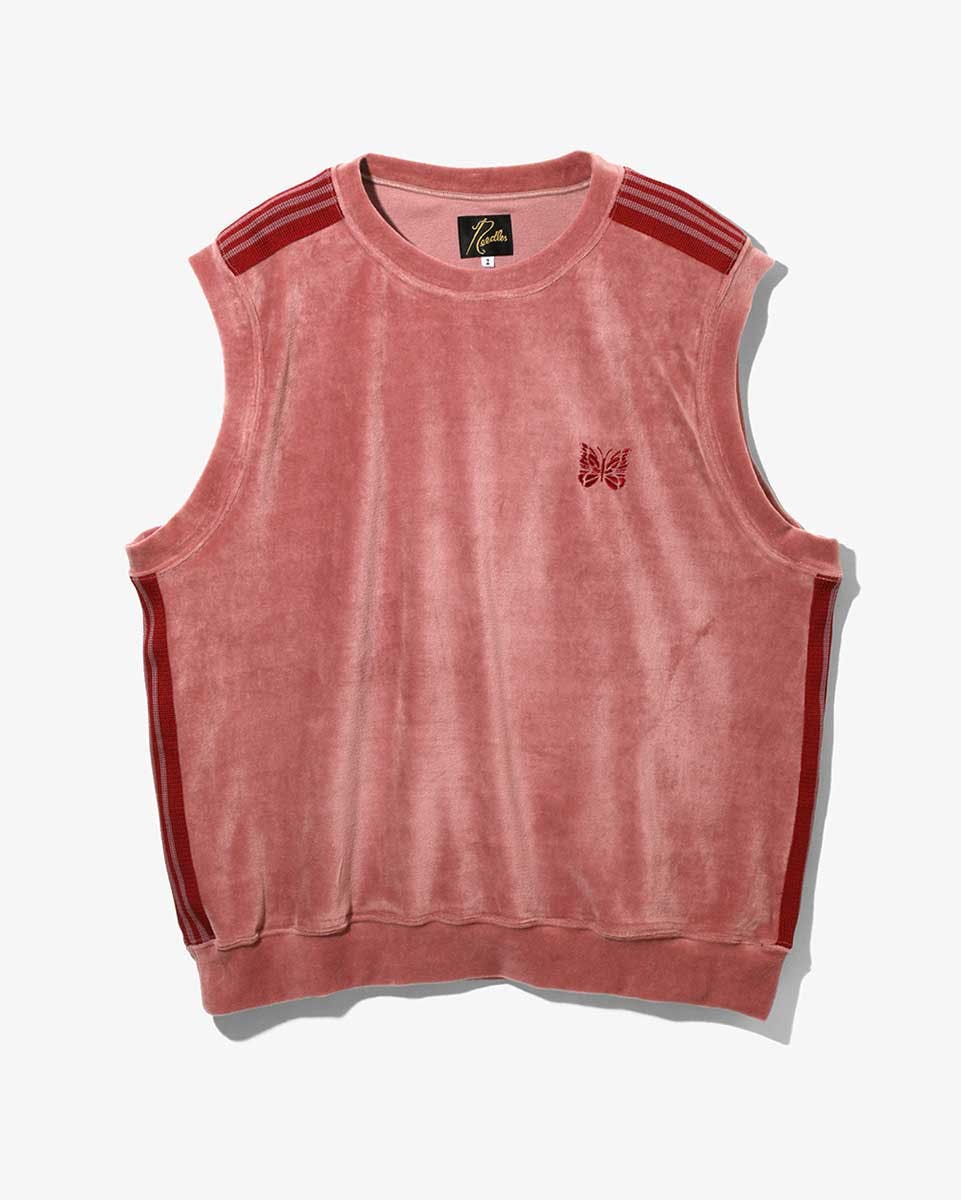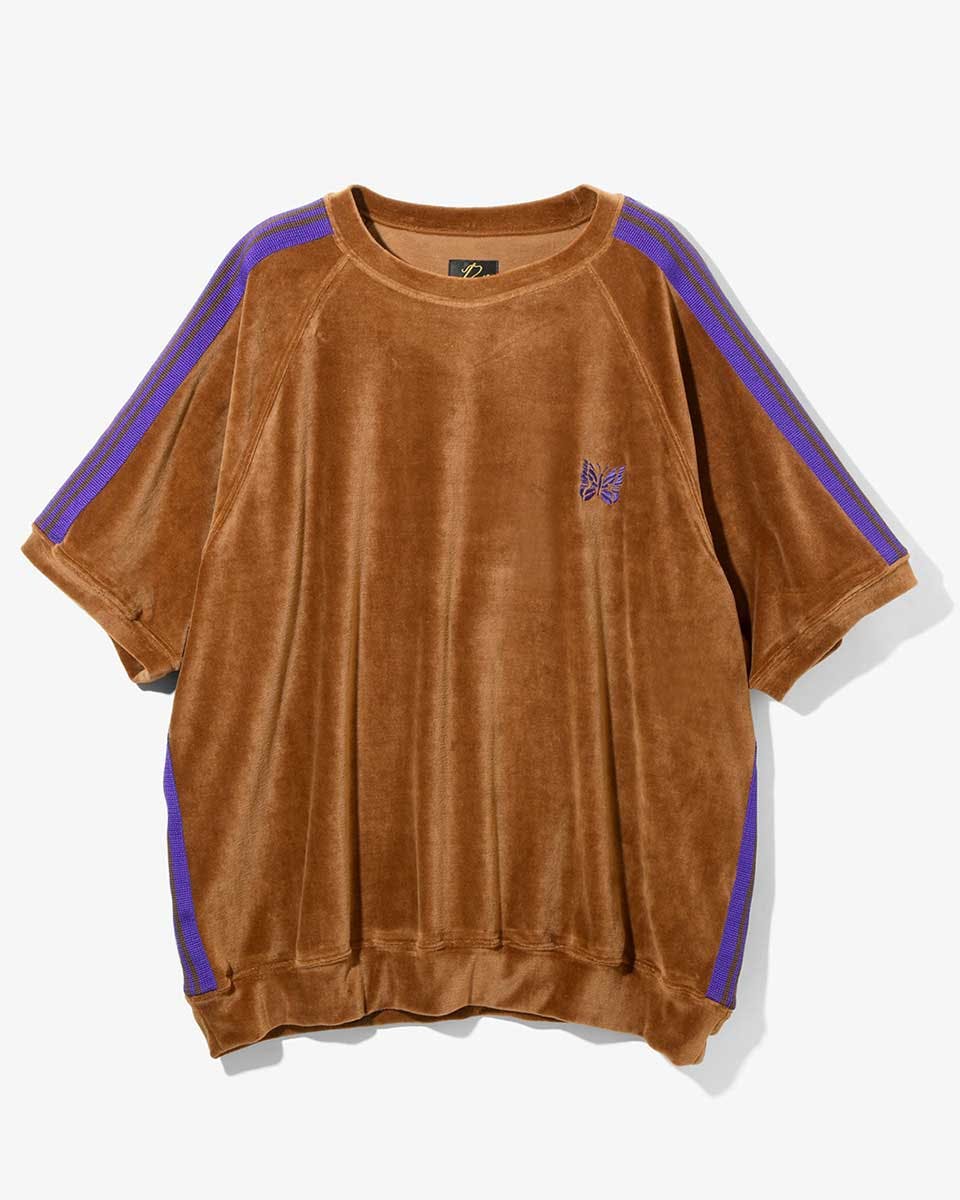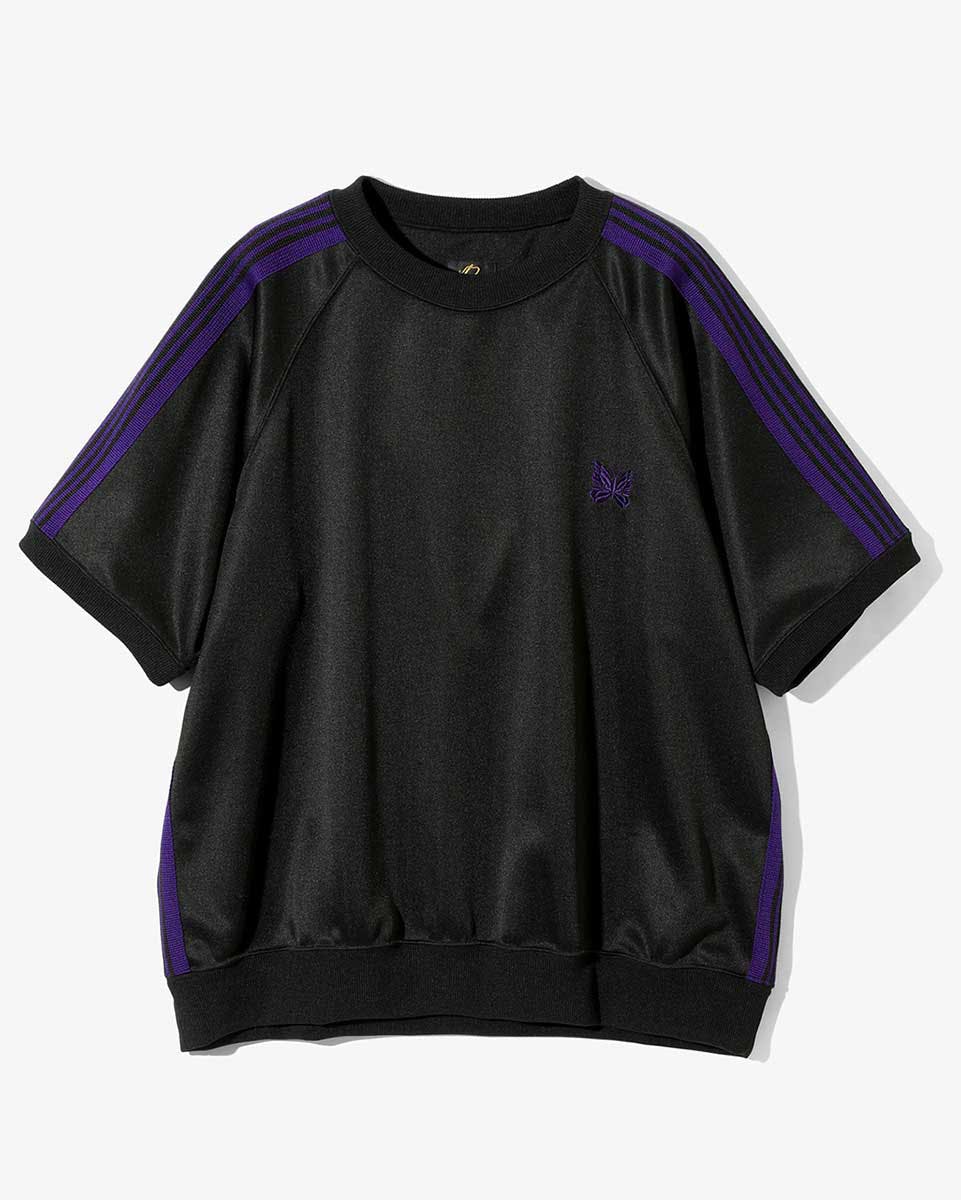 The entire seasonal range launches in Japan on April 23, expect an international rollout to soon arrive at NEPENTHES stores and stockists in due time.
NEPENTHES has been on a real hot streak recently, as evidenced by NEPENTHES NY's kickass On Running editorial and the latest round of Engineered Garments x Vans shoes.
Earlier this month, NEEDLES also introduced another round of collaborative goods with Japanese dye experts NOMA T.D., only strengthening its selection of warm-weather goods.