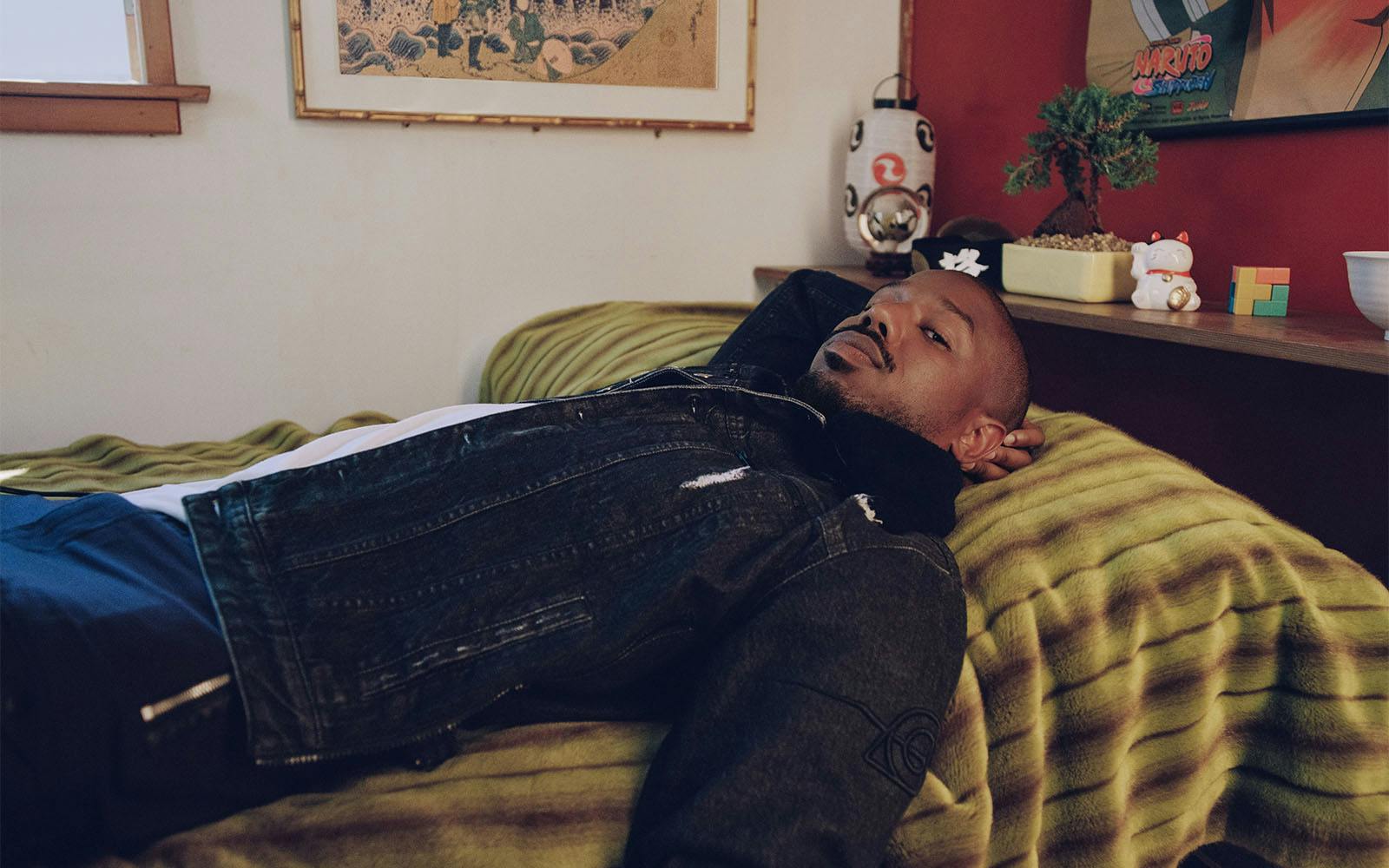 What does anime, video games, and nerd culture have in common?
They've all been co-opted and brought into our collective consciousness by the fashion and sneaker community eager to appeal to a broader crowd. The latest sign that the movement is here to stay is Coach's upcoming collaboration with much-loved manga and anime series Naruto. The unlikely pairing is the brainchild of Creed actor and Highsnobiety Issue 19 cover star Michael B. Jordan.
Ever since Jordan became the new face of Coach in September 2018, just over a year ago, he's been on an ongoing mission to decide what that really means for himself and the brand. In our cover story with Jordan, the breakout movie star reveals why he chose Naruto as the driving force behind the capsule collection he helped design and the profound impact the series had on his childhood.
"Anime is something that was a big piece of my childhood, my adult life, and my creativity," Jordan tells Highsnobiety in an exclusive interview from our latest issue. "Stuart [Vevers, Coach's creative director] was super creative. I built a relationship with him over the years and got a chance to know him. I gave him the education on Naruto — what everything means, the characters, and the symbols. Then we started picking out pieces and started to design them."
While Coach and Jordan's inaugural design debut shows how niche subcultures can have outsized influence on the mass market, we took a look at some of the earlier pop culture moments that helped shape the trajectory of its mainstream acceptance.
Uniqlo x KAWS
Jordan's obsession and collaboration with Naruto is just the latest bellwether that people are increasingly not afraid to rep their fandom, however niche or nerdy it's perceived to be. One of the earliest examples that helped bridge the gap between fashion and another underground subculture is artist Brian Donnelly, best known as KAWS, and his groundbreaking apparel collaboration with Uniqlo in 2016.
The pop artists' popularity over the years has only grown with the number of high-profile collaborations he's taken on, and his three-year partnership with Uniqlo helped bring KAWS' infamous style and artwork to the masses through several affordably-priced collections of T-shirts and toys.
I wanted something that people who loved anime would be able to pick up on — small Easter eggs here and there that people really grab on to.

Michael B. Jordan on his Coach x <em>Naruto</em> capsule collection
Skechers x One Piece sneaker collaboration
One of the most exciting intersections between anime and fashion came in the form of sneakers in 2018 when Skechers teamed up with manga and anime series One Piece. The iconic footwear brand, known for originating the chunky sneaker silhouette, reimagined the Skechers D'Lites by releasing it in limited edition in colorways that were inspired by One Piece characters: Luffy, Chopper, and Law, just to name a few. The characters were also on the tongue of the sneakers for that extra flex, and broadcasted that anime has mainstream appeal. — Sachin Bhola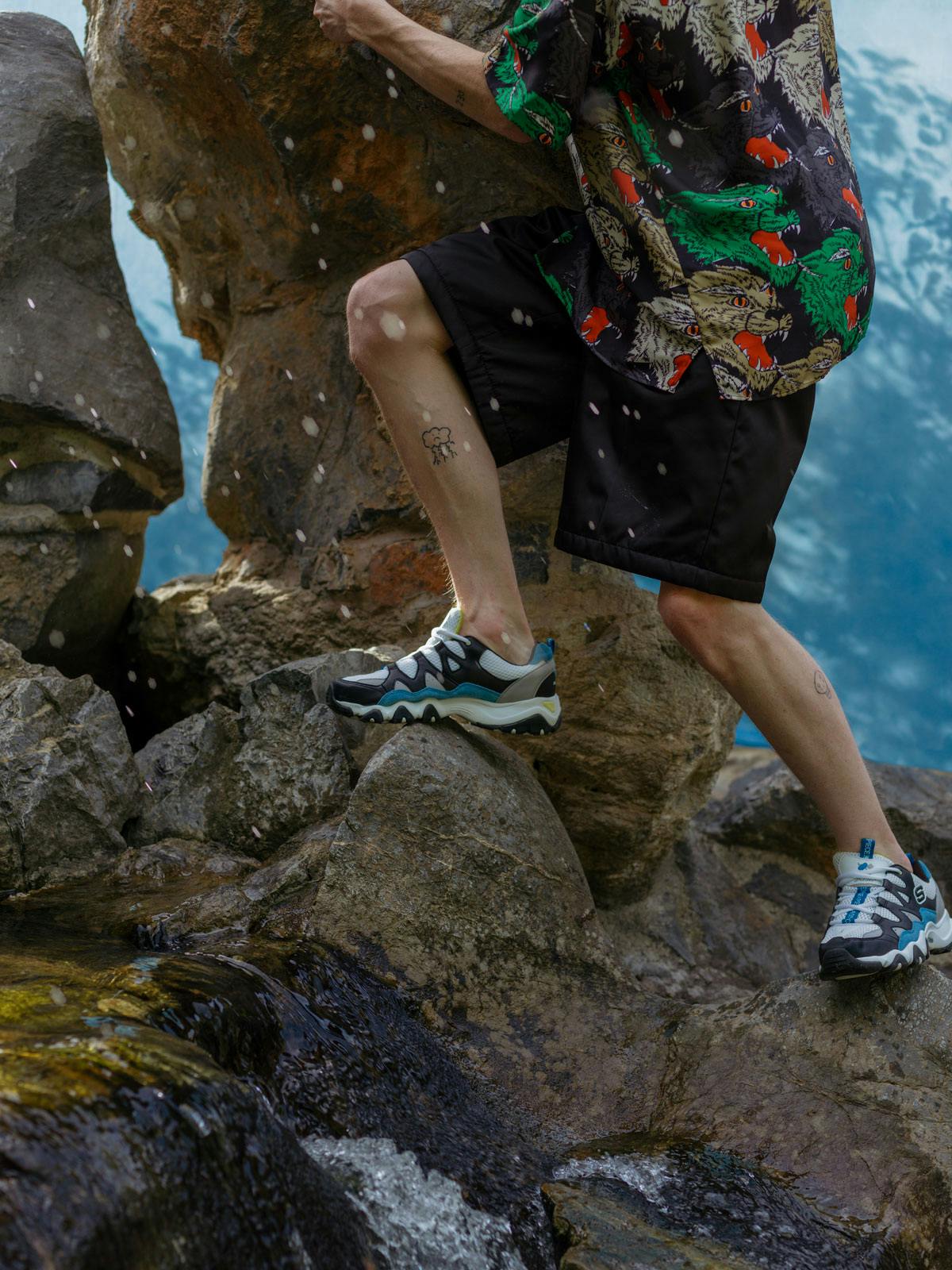 BAPE partners with online game PUBG
Another unexpected collaboration at the crossroads of streetwear and gaming came last year when BAPE announced an in-game partnership with PlayerUnknown's Battlegrounds, a popular online multiplayer battle royale game. The partnership gave PUBG gamers the opportunity to score exclusive in-game BAPE pieces like clothes and accessories, including its iconic Shark Camo zip-hoodie and a co-branded frying pan.
"PUBG MOBILE's partnership with BAPE takes mobile gaming to the next level," said Vincent Wang in a press release, a general manager at PUBG MOBILE. "Players can still rack up chicken dinners, but with BAPE they can now look even more stylish and trendy while they do it." While not the first fashion label to crossover into gaming, BAPE's status as a streetwear institution shows that big brands are paying attention to subcultures that are becoming increasingly popular.
Megan Thee Stallion cosplays as My Hero Academia's Todoroki
In August 2019, rapper Megan Thee Stallion set the internet ablaze with the release of her Paper magazine digital cover. With half her hair styled in an ice-cold blonde and the other in a fiery red, Megan channeled her inner Todoroki Shouto (and her hot summer girl swag).
The popular anime character from My Hero Academia served as inspiration for the cosplay photoshoot, which included Todoroki's burn scar and neck hardware. The Houston-based rapper even called herself "Tina Todoroki," which had both anime and hip-hop heads equally enthused, and further cemented nerd culture as a badge of cool. — Sachin Bhola