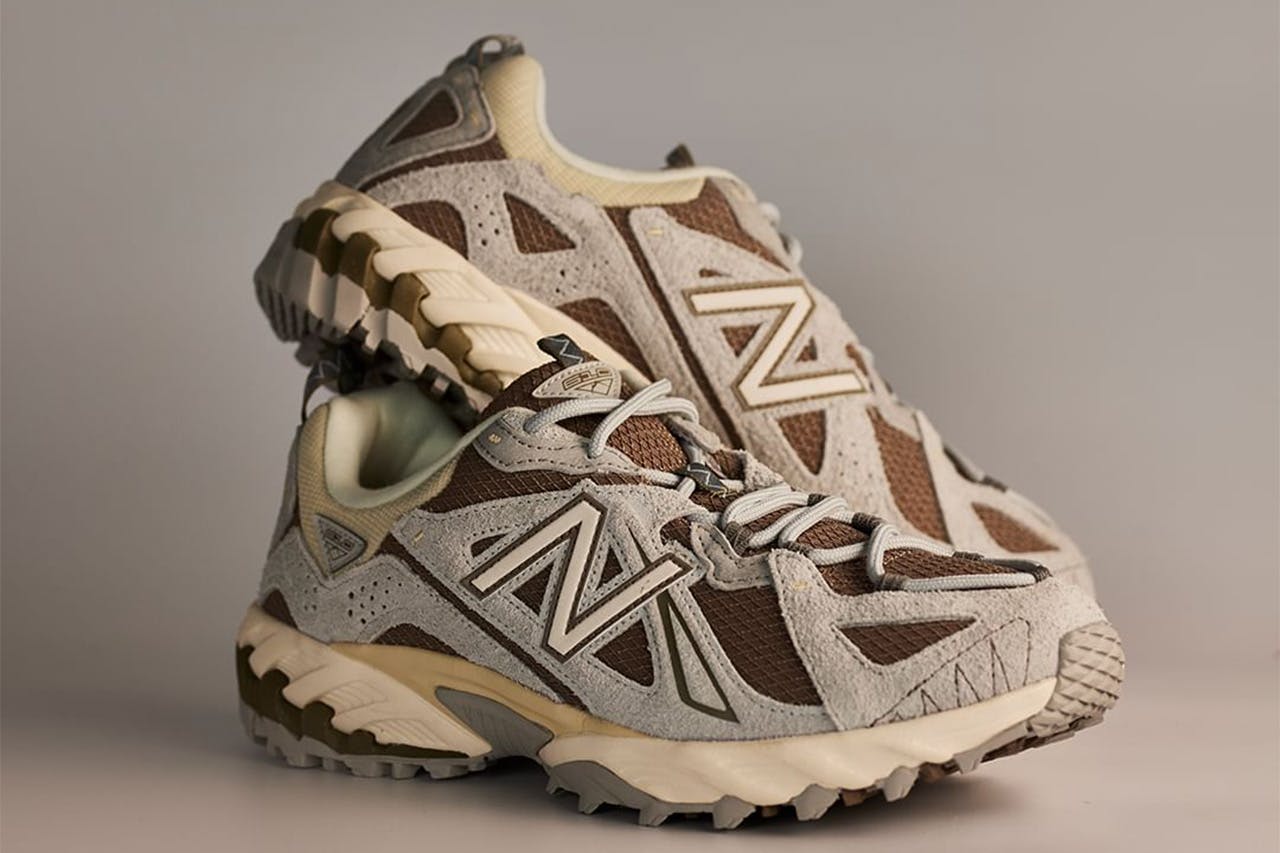 New Balance's recently-released 610v1 ticks a lot of boxes.
Not only is it a New Balance (which in itself a plus), it's equipped with a tonne of terrain-tackling characteristics like C-CAP cushioning in place of NB's archetypal ABZORB concoction, and, most importantly, it looks like a stereotypical 2000s trail shoe.
I'll be honest, the initial release of the 610v1 went completely under the Highsnobiety radar, which is usually an intentional move for NB, who seldom shy away from a song and dance when it comes to a release.
The funny thing is, the 610v1, in all its glory, only popped onto my radar following a misspelling on Google. But everything happens for a reason, right?
After some digging and discovering the myriad of colorways the 610v1 looks to be arriving in, it had me thinking: could this be the brand's next big silhouette?
Think about it: it's the full package. Like the acclaimed 990 — a generational sneaker series awash with subtle, everyday function — the 610 is what you'd describe as an all-rounder: a sneaker minimal enough to go with almost any outfit, but techy-looking enough to show you still know your onions.
In fact, thanks to the C-CAP cushioning underfoot, a decent design, and being a banging looking sneaker, the 610 is probably better equipped for day-to-day than the 990, not least thanks to the addition of trail-ready rope laces and a pull tab at the heel.
Sure the 610v1 is just starting out and the 990 (which is now in its sixth evolution) has more than a 40 year head start, but if there's one thing we can learn from NB, it's to expect the unexpected. Step aside 990? We'll see.