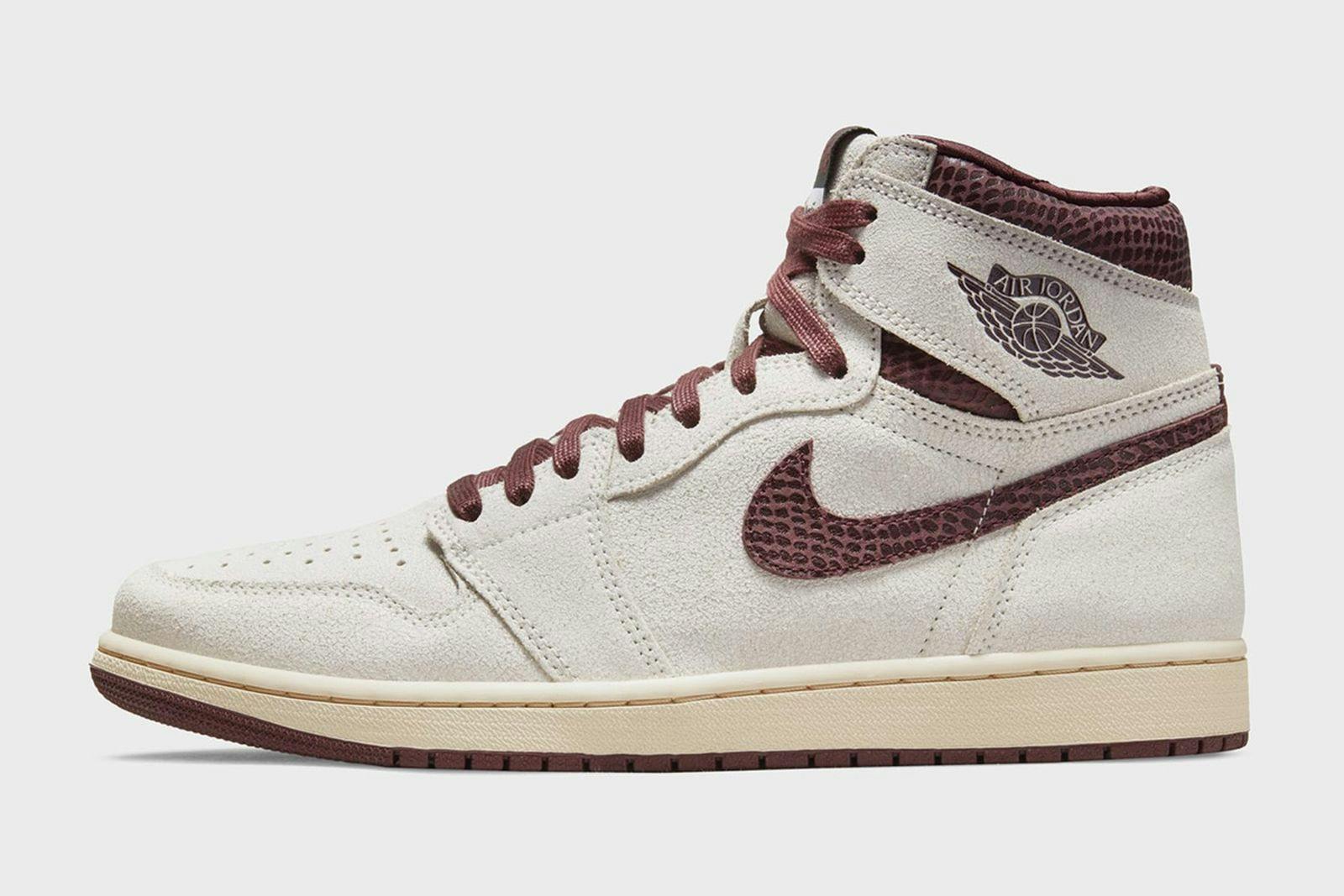 A Ma Maniére has taken the Nike Air Jordan 1 back to its OG roots, celebrating the legendary sneaker model and the black communities which helped to elevate the shoe to its status as a classic design. There are few sneakers more iconic than the Nike Air Jordan 1. Michael Jordan's original signature shoe, it was reportedly banned by the NBA but still managed to kickstart the Jordan empire that we know today.
Building upon A Ma Maniére first Nike collaboration — an Air Jordan 3 which was an ode to the role of women in our early lives — this sneaker incorporates a message of strength and community through a design that is made to look aged.
Using a sail cracked leather on the upper, it is contrasted with hits of burgundy detailing on the ankle collar and liner along with medial and lateral textured Swooshes. The retailer has also incorporated its logo on the tongue and an inspirational message on the inside of the ankle flaps which reads: "You have to expect things of yourself before you can do them."
For those of us who have already accepted taking an L on this sneaker, StockX has the shoe available before it has even hit the global market.
How much do the Nike Air Jordan x A Ma Maniére​​​​​ 1 Retro High OG cost?
Following a super-limited release by A Maniére, the sneaker is scheduled for a global release on December 3, 2021. Dropping for a retail price of $200, StockX market data gives us a clearer picture of the cost if you want to ensure copping a pair. The sneakers have fluctuated in price with a trading range between $220 and $958 on the platform, but prices have recently leveled with an average sale price of $431.
Release date: December 3, 2021 Price: $200 Brand: A Ma Maniére x Jordan Brand Model: Air Jordan 1
Shop the Nike Air Jordan x A Ma Maniére​​​​​ 1 Retro High OG at StockX below.