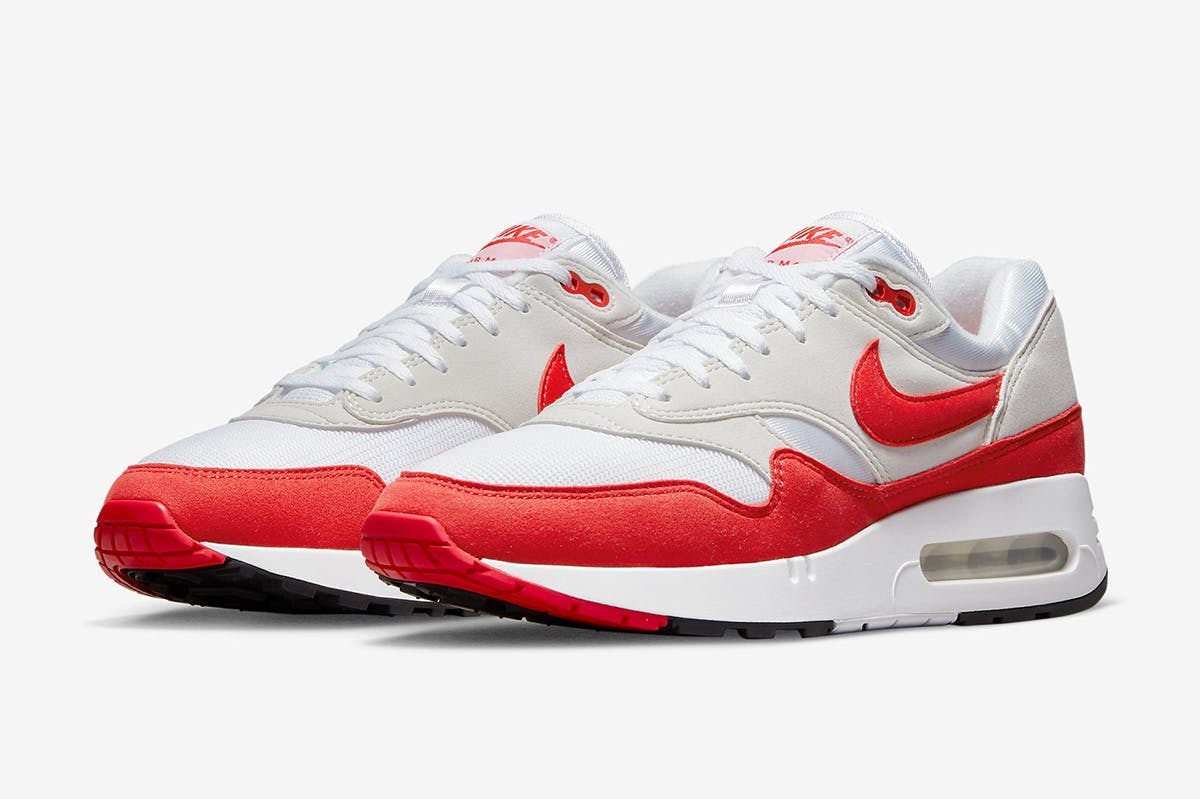 The big bubble is back.
Nike is re-issuing the original Air Max 1 we know and love, but re-worked to appear as it did in 1986.
The 1987 Air Max 1, as well as the Air Max lineage in general, is a keystone of Nike's cultural cache and success as a brand. Around the world, Air Max models are so beloved that they have earned their own nicknames: Tns are dubbed La Requin in France for their shark-like shape, 95s are better known in England as 110s as a nod to their price tag, while Italian sneakerheads refer to the original Air Max 97 as Le Silver. Without Nike Air, we wouldn't have Air Jordans, Air Forces, or even Ben Affleck's upcoming drama Air (based on Nike's efforts to sign a young Michael Jordan). The Air Max range is so successful that it could basically be its own brand.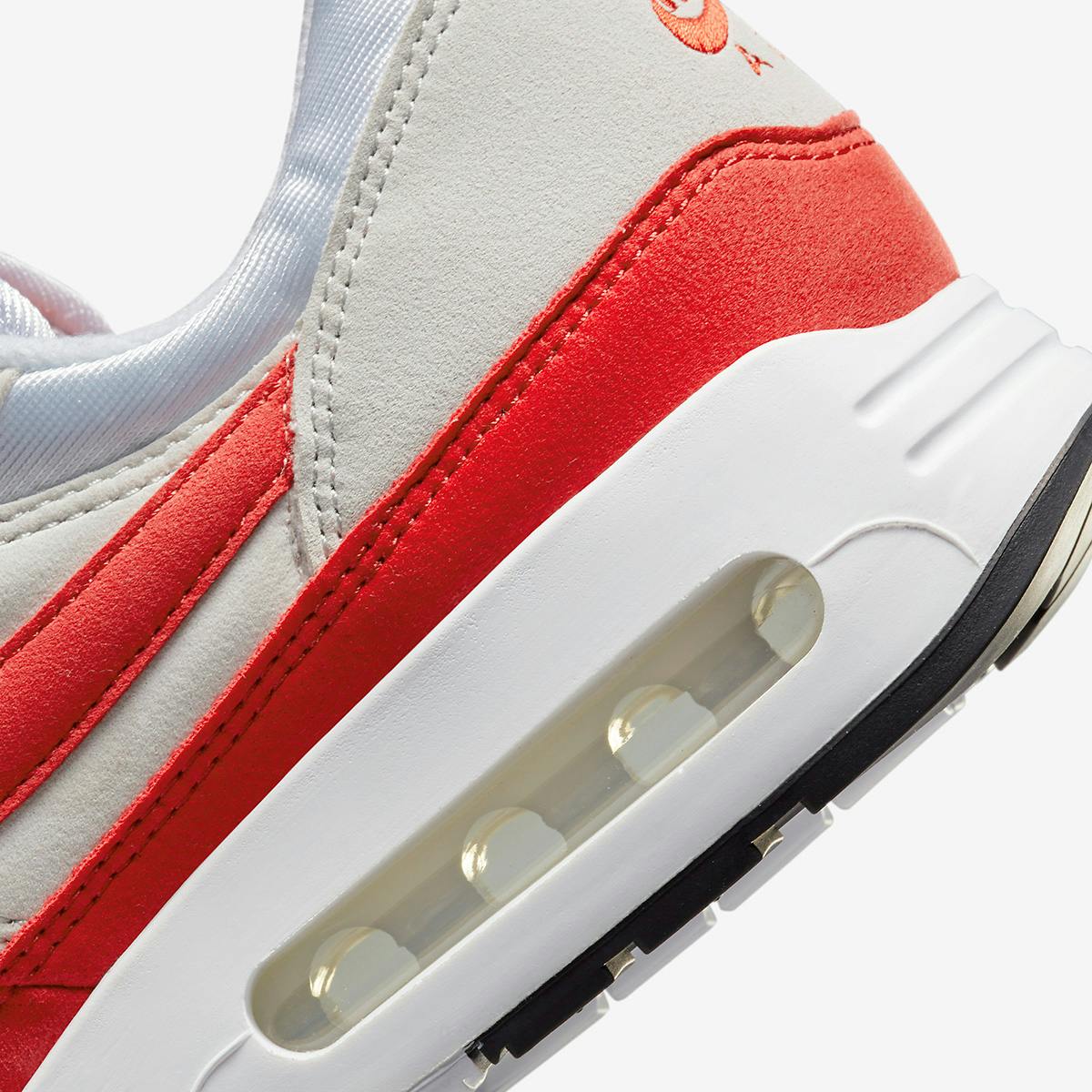 But 37 years and countless Air Max models later, Nike is serving up its most faithful recreation of the original big-bubble Air Max 1. A shoe that was initially plagued by design issues, the Nike Air Max 1 now appears as it was first sketched by designer Tinker Hatfield.
Here's the story of the Air Max 1 that Nike and Hatfield always wanted to make, but couldn't, until now.
Bubble Trouble
The first Air Max 1 didn't exactly go off without a hitch, in fact, the shoe's famous bubble was beset by complications.
Let's start with the inventor of Nike Air. Aeronautical engineer at NASA Frank Rudy encapsulated dense gases into a rubber membrane and pitched the idea to Nike, who worked with Rudy to create the now-ubiquitous Air technology. However, that shoe wasn't the Air Max 1. The first proof of concept for Nike Air was the Nike Tailwind, which Nike trialed at the Honolulu Marathon in 1978 before its release in 1979. It featured a concealed air bubble in the heel, which acted as a cushioning unit.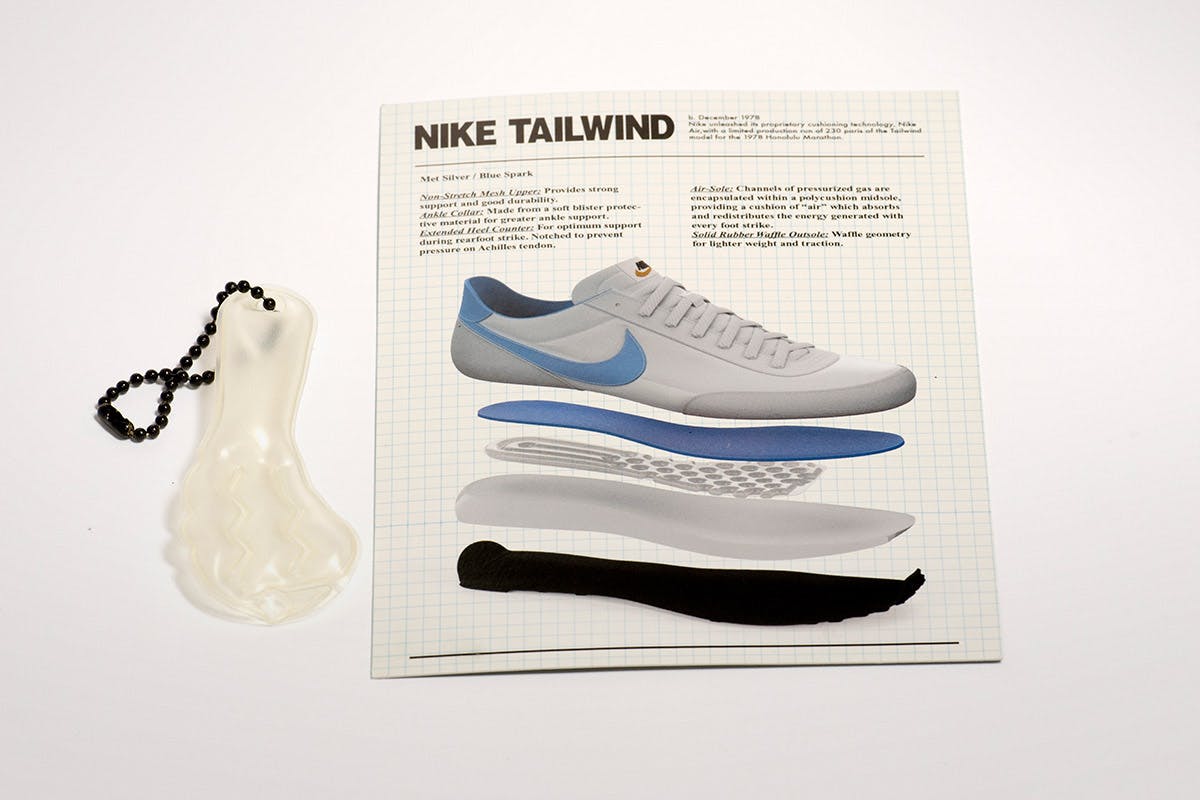 Years later, Nike designer Tinker Hatfield sought to show Rudy's air bubble to the world. Hatfield described Air Max as a "renegade" project that was not attached to any marketing brief. His choice to punch a window in the Air Max 1's midsole, thus creating what Nike calls "Visible Air," famously inspired by the inside-out look of the Centre Georges Pompidou in Paris, an exhibition hall with structural elements covering the exterior.
Hatfield's original plan for the sneaker featured a prominent Air Max window, which made the bubble susceptible to cracking and bursting in cold weather, particularly as air bubble technology was still a relatively newfound innovation for Nike. After that initial setback, Nike returned to the drawing board, made the midsole window smaller and showing less of the the Air Bubble, making the shoe more stable.
That shoe became the 1987 Air Max 1 that we're familiar with today.
The Business of Bubbles
Nike has been blowing bubbles for decades. Following on the Air Max 1's heel bubble, Nike added forefoot Air to the 95, full-length Air to the 97, and tuned Air for the Tn, while the brand created experimental applications of bubble tech for models like the Air VaporMax and Air Max Scorpion. Nike even operates three air bubble facilities in the United States, two near the brand's headquarters in Beaverton, and a third near St. Louis, Missouri. Due to post-Covid supply chain issues, Nike was rumored to cancel a handful of Air Max releases because they couldn't manufacture enough air bubbles.
For many sneakerheads, the bubble is the focal point - the nucleus, if you will - of Air Max. Air bubble technology has also evolved and changed over time, giving life to other beloved models like the aforementioned Air Max Tn or Air Max 97, which have garnered cult followings of their own. Over time, collectors have come up with clever ways to combat the yellowing and fogging that is typical of aged Air Max models, and Nike's new 1986-era story does rightfully evoke the idea of a crumbling 35-year-old midsole.
That is part of the reason why there is substantial excitement around the big-bubble Air Max 1. It embraces newness and nostalgia at the same time. In short, this is the Air Max 1 that Tinker Hatfield always wanted to make, but couldn't because he was limited by technology.
Feeding Nostalgia
Vintage aesthetics have never been more present, and Nike has been building nostalgia into drops like the "Lost and Found" Air Jordan 1, which came with pre-cracked leather and distressed details. Jordan's "Reimagined" collection is also adding worn detailing like yellowed midsoles to iconic models like the Air Jordan 3 "White Cement" and Air Jordan 4 "Bred," and let's not forget Jordan's recent 85-edition 1s like 2021's "Neutral Grey" and others.
At the same time, brands like FoxtrotUniform are servicing this demand for vintage-feeling sneakers with markers that give your midsoles that oh-so-perfectly yellowed look, and other products that will "age" your kicks in seconds.
This all speaks to the idea that knowledge has become a bigger signifier than any product by itself. Simply owning a limited sneaker doesn't say as much as knowing and sharing the story behind it, and without stories, sneakers are just leather, foam, and glue. Your history teacher was right all along, knowing the past helps us to understand the present.
The big bubble Air Max 1 plays into this perfectly by teaching younger sneakerheads about a true chapter in Nike's history. Plus, is it just me that likes the name big bubble? I mean, it certainly sure rolls off the tongue better than "Nike Air Max 1 Anniversary SP PRM 2023."
The Nike Air Max 1 '86 OG "Big Bubble" is set to arrive on Air Max Day, March 26, 2023.