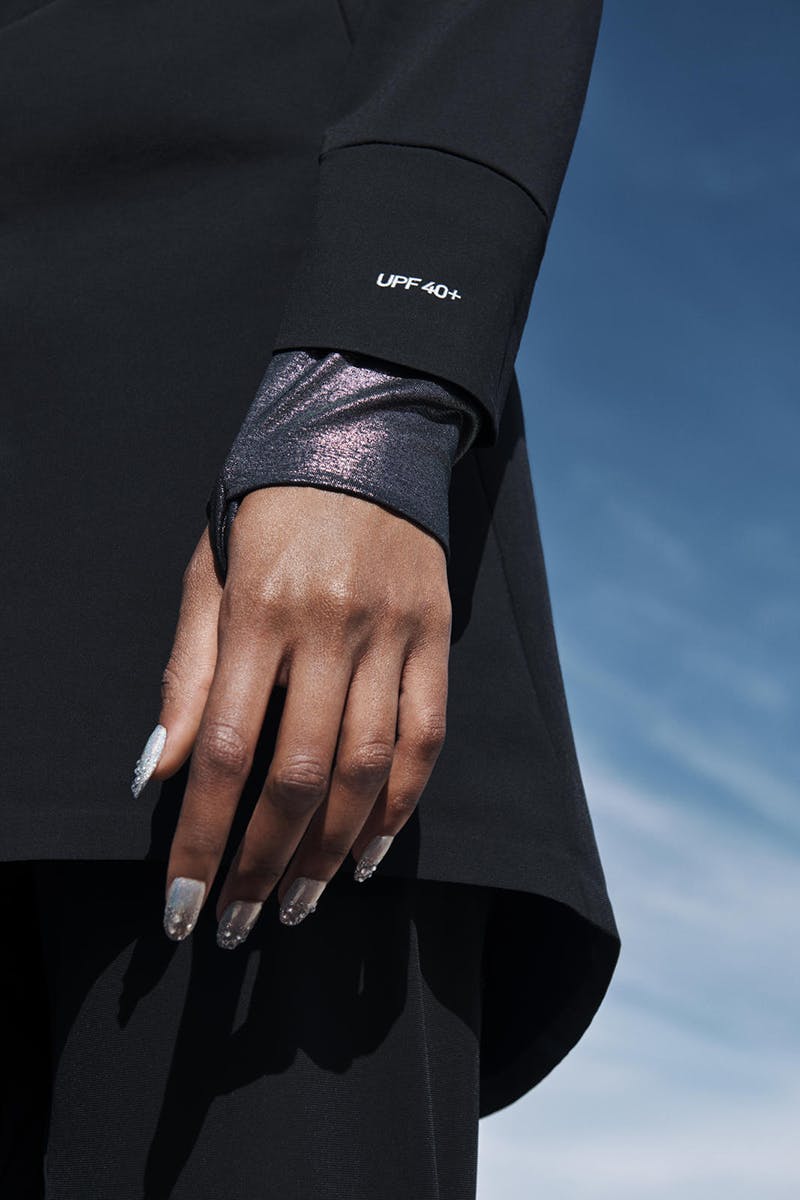 Nike brings performance innovation to modest swimwear with the new Victory Swim Collection. Led by the Victory Swim Hijab and Victory Full-Coverage Swimsuit, the range also includes the Victory Swim Tunic Top and the Victory Swim Leggings, offering female athletes full coverage and full range of motion in the water.
As Nike continues to design products for athletes of all backgrounds, body types, and abilities, the Victory Swim Collection follows the release of 2017's well-received Nike Pro Hijab. With the new swim range, the brand is aiming to provide female athletes with more modest options without sacrificing movement and comfort. Nike notes that existing products were lacking in either coverage or functionality.
"The more we listened, the more possibility we saw to serve female athletes in new dimensions," says Martha Moore, Nike Creative Director, VP. "As we continue broadening our vision for innovation, we're excited to inspire more women to see themselves in sport by thinking creatively and designing inclusively. To us, Nike Victory Swim Collection shows the power of innovation to invite all women to discover the joy of sport."
Lightweight, breathable, and quick-drying, the Nike Victory Swim Collection is constructed from warp-knit fabric, while featuring a head-to-toe UPF 40+ rating to provide ample protection from the sun. Furthermore, the Victory Full-Coverage Swimsuit and Victory Swim Tunic Top incorporate a built-in sports bra with perforated cups, while the Swim Hijab utilizes an integrated mesh pocket to hold hair in place during underwater movement. To ensure drainage, mesh is applied around the neck, under the arms, waistline, and neck, allowing excess water to exit. This design element was inspired by the gills fish use to extract oxygen from water, as flaps cover the mesh, opening as the swimmer moves through the water.
Emirati figure skater Zahra Lari was the first in her sport to wear the hijab in competition. When she's not on the ice, she regularly swims for complementary aerobic training and recovery sessions.
"I feel super light and confident in this," says Lari of the Nike Victory Swim Collection. "It doesn't weigh you down, and it helped me swim better. It's so different than any of the swimsuits I've ever seen, and I know I can wear this confidently."
Priced at $600 for the Victory Full-Coverage Swimsuit, $40 for the Victory Swim Hijab, $70 for the Victory Swim Tunic Top, and $68 for the Victory Swim Leggings, the Nike Victory Swim Collection releases February 1 on nike.com and at select retailers globally.