Nike's ACG (All Conditions Gear) and ISPA (Improvise. Scavenge. Protect. Adapt.) seem, at first glance, to be highly similar, with both subdivisions acutely focused on innovation. At their core, ACG and ISPA are informed by an eclectic mix of hiking, training, and sportswear aesthetics and functionalities.
Despite those obvious similarities, both subdivisions have very different histories, approaches to problem-solving, and plans for the future. ISPA and ACG stand out as premier models of creative thinking, as evidenced by each subdivision's uniquely on-brand product drops.
ACG, born out of the Nike Hiking division in the early '80s, was created to connect the technical needs of hikers with a more lifestyle-centric functionality –– the shoes were built to withstand any terrain, and look good while doing it. The extreme conditions of nature were used as the primary driver of design, and the resulting solutions of extra grip, insulation, and stability translated well to urban environments.
ISPA, though only two years old, has already developed a knack for riffing off the successful innovations of the Nike brand at-large to create problem-solving amalgamations.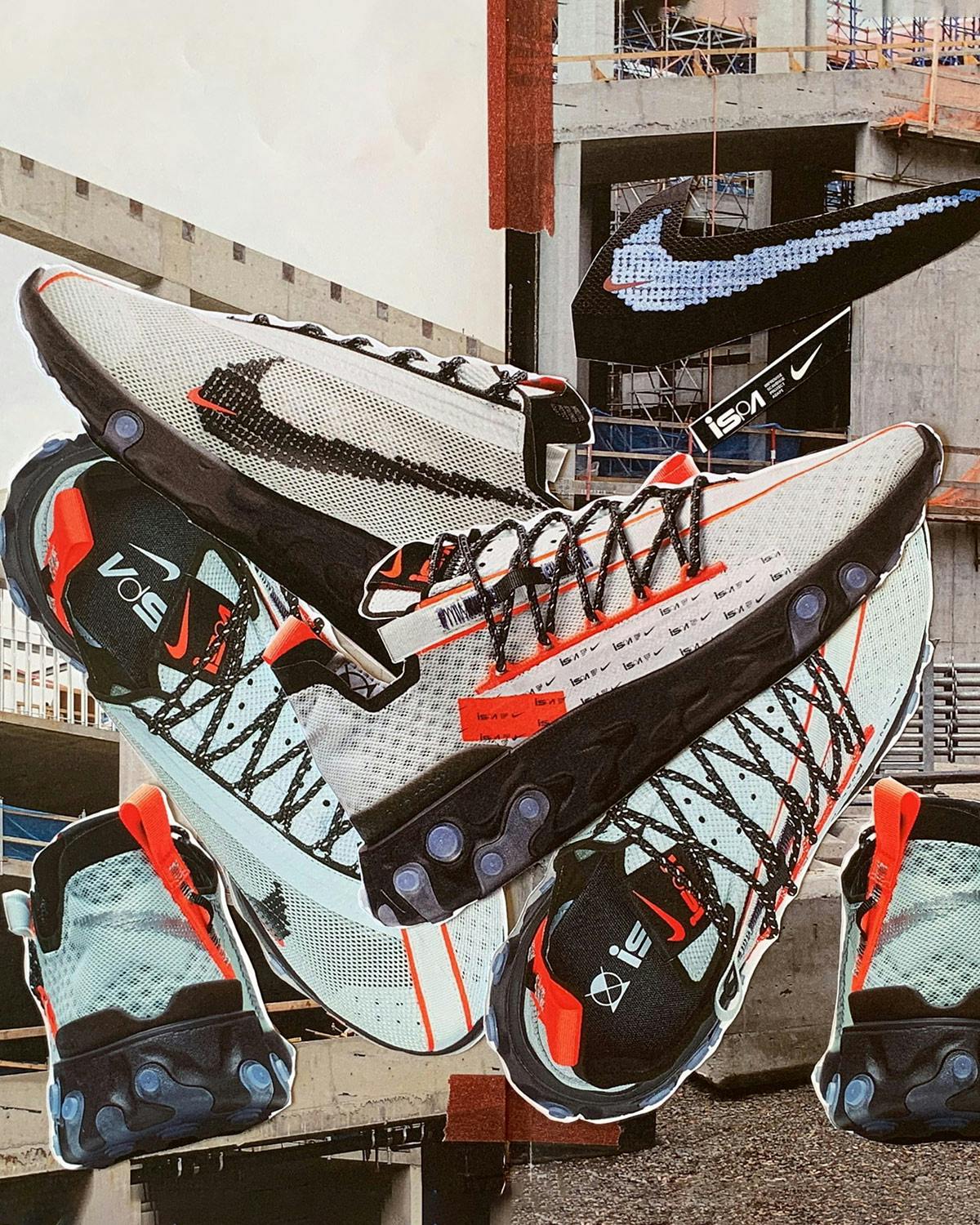 A Nike memo on the topic of ISPA states that the only goal of the subdivision is to create "functional, versatile, and adaptable footwear and apparel informed by the built environment [urbanized terrain], prioritizing performance, and utility." The memo goes on to outline that ISPA is more emblematic of an ideology devoted to "experimental expression" across all categories, or materials to solve any problem.
While ISPA's mandate of solving any and all problems across all of Nike's subcategories manifests itself in its logo — which is put together using letters from Nike's most iconic product logos in the AirMax, Shox, Presto, and VaporMax — Nike ACG is perhaps more niche, focusing on making the outdoors street-ready, without sacrificing functionality. ISPA applies that same problem-solving mentality to a wide range of niches.
Early on, ACG established that it would explore beyond the beaten path — both in regards to product design as well as direct-to-consumer marketing. This led to a unique voice, showcased through ingenious ads that remain popular to this day.
ISPA's marketing strategy continues in the same vein, dreaming up a totally new and zeitgeist-appropriate aesthetic, allowing its campaigns to stand out from the rest of Nike's messaging, just as ACG's did when it was first launched. Of course, ISPA's aesthetic is far-removed from ACG's, though the way it goes against the grain of traditional advertising, reminds strongly of ACG's early days.
Historically, traditional athletes inform the design process at Nike and other major sports brands, but the team at ISPA has broadened that thinking. In an interview with 032c, Nate Jobe, Sr. Design Director said: "For the project, we chose big city dwellers. We consider them unique athletes." This approach isn't exactly a new one for Nike, who preaches "if you have a body, you're an athlete," though the purposeful targeting of a specific type of non-athlete is where ISPA breaks new ground.
ACG boasts an impressive archive of shoes and gear, but according to Drew Hammell — Nike historian and curator of @nikestories — there is one that stands above the rest: the Nike ACG Mowabb.
"Before the Mowabb, hikers were wearing big, heavy boots that restricted the foot and caused plenty of unnecessary pain and discomfort," Hammell tells Highsnobiety.. "Designer Tinker Hatfield's brilliance was in stripping off all the excessive rubber and leather to create the revolutionary sneaker."
In an interview with Sneaker Freaker, Hatfield was asked why the Mowabb had become so influential; he explained: "It's not like you could go into small-town USA or just anywhere in the world and see the Mowabb on the shelf. It was a shoe for people in-the-know, people who were interested in unique things."
As influential as the Mowabb was for establishing ACG as a legitimate force in the hiking and outdoors world, it's taken ISPA two years to find its own Mowabb. While the Nike ISPA React WR and the LunarTerra Arktos helped put ISPA on the map, it's the Zoom Road Warrior — a fusion of innovations from basketball, training, running, and outdoor footwear — that embodies ISPA just as the Mowabb represented ACG.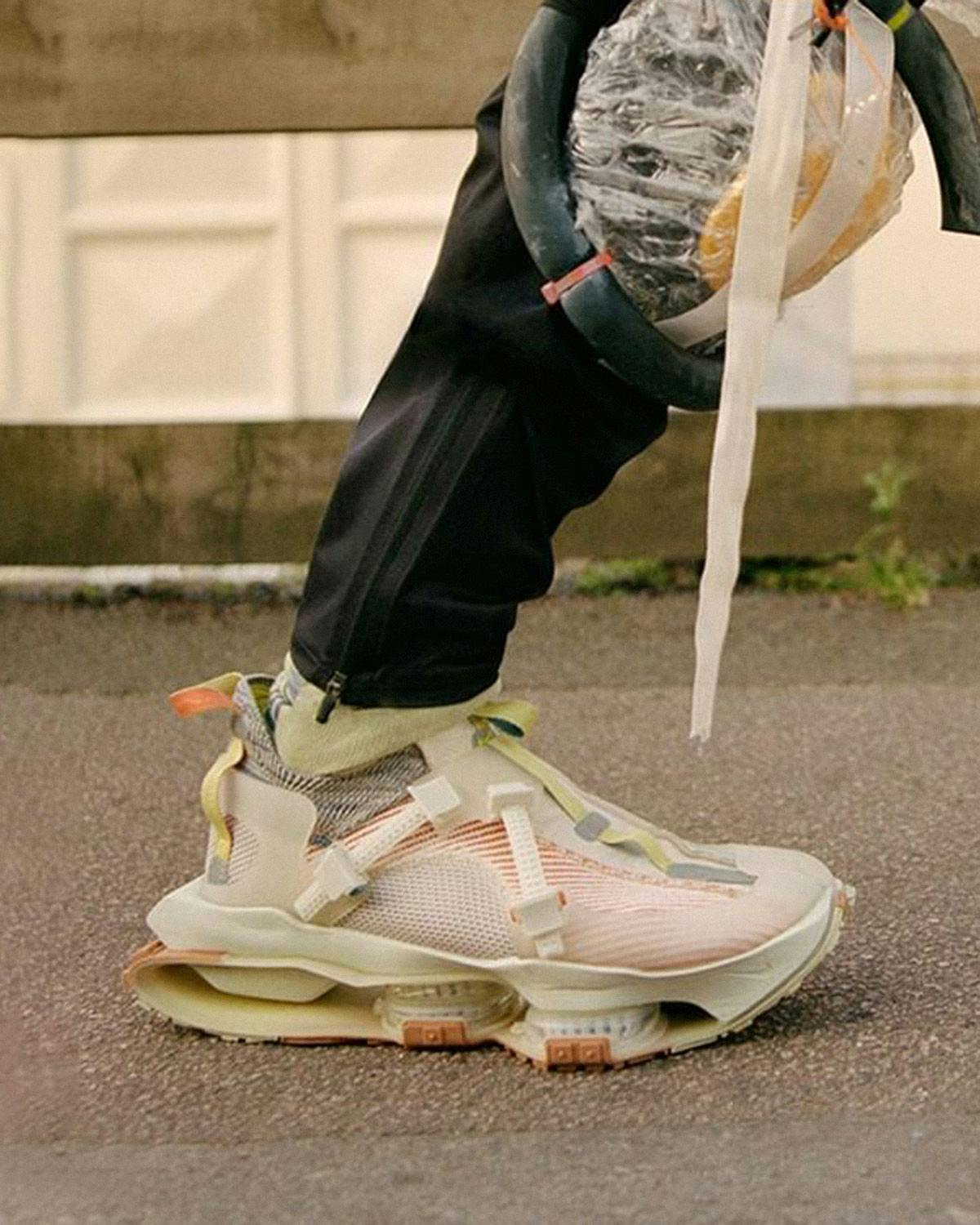 Though it's still early days for ISPA, and any attempt to supplant ACG as Nike's most innovative subdivision will have to include ground-breaking products released consistently over a longer period of time, the framework to do so — quite clearly borrowed from its predecessor — is there.
Nike ACG — still hugely popular to this day — pays homage to the free spirit of the subdivision's early days and applies it to current sportswear needs, while ISPA is forging a new path built on problem-solving for a primarily city-dwelling consumer.
As for what's to come from both ACG and ISPA, Drew Hammell has a few ideas: "A ton more ACG retros — and for ISPA, air conditioned shoes, meaning a sneaker that literally cools your foot down when it's hot and warms it up when it's cold. It hasn't happened yet, but anything is possible, right?"
To stay updated on everything happening in the sneaker world, follow @highsnobietysneakers on Instagram, check our sneaker release date calendar, and subscribe to our sneaker chatbot on Facebook to receive lightning-quick updates to your inbox.