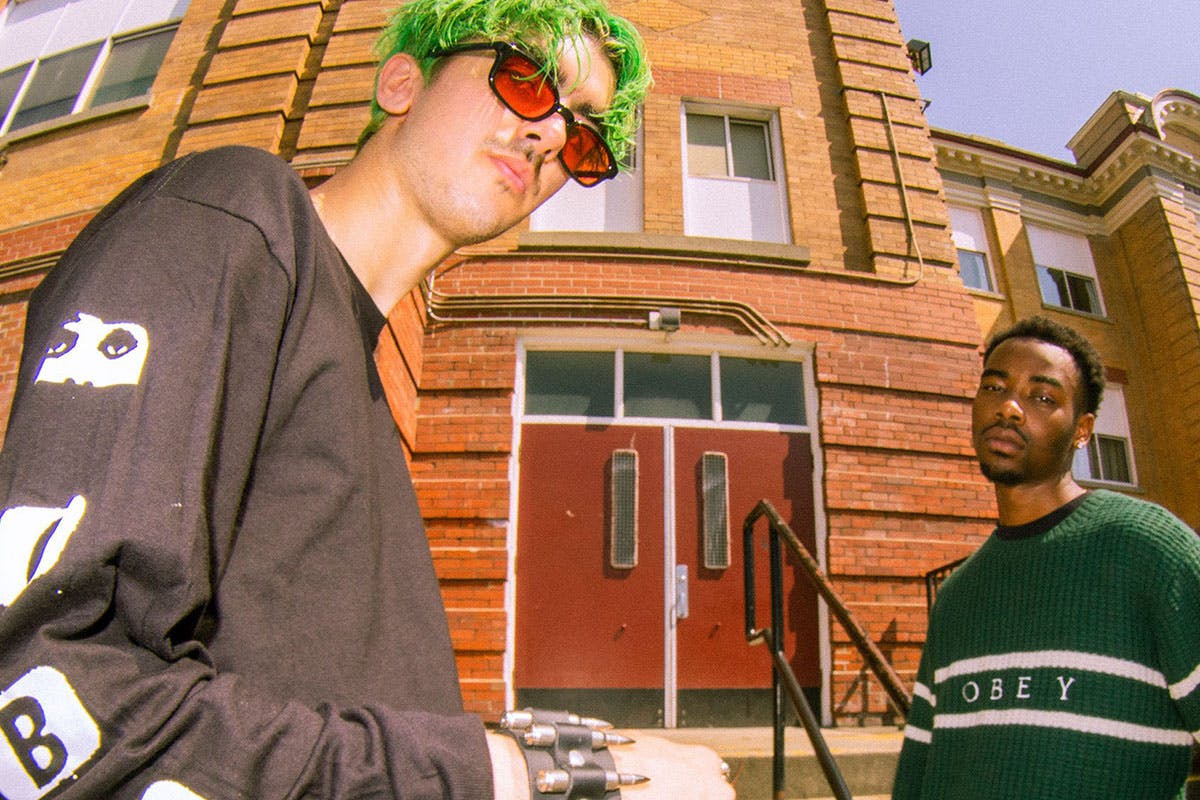 Every week, we at Highsnobiety take some time to highlight one of our favorite brands through our BOTW (Brand of the Week) series. Last week, we featured French label Jacquemus and its menswear debut. This week, we've decided to take a walk down memory lane and shine a light on OBEY.
There was a time — not that long ago — when kids would wear Mishka and Alife, and spend hours trawling through Karmaloop, looking for the freshest gear to shop. Karmaloop soon fell off the map, and with it countless streetwear brands of that era. Among them was OBEY.
Created by American street artist Shepard Fairey, OBEY was one of the hottest streetwear brands around. Born in South Carolina, Fairey was a rebellious kid who grew up with great disdain for authority and the establishment, which reflected in his drawings. A skater from a young age, it wasn't long before Fairey began placing his art — heavily inspired by Soviet war images and posters — on skateboards and T-shirts.
While pursuing a BFA in Illustration from the Rhode Island School of Design, Fairey created his signature André the Giant Has a Posse sticker, featuring 7 ft 4, 520-pound wrestler André René Roussimoff (aka André the Giant). It wasn't long before the image was plastered all over Rhode Island and the East coast.
Fairey's OBEY the Giant stickers started popping up at skate spots around the country, and began to claim quite the following. Looking to incorporate a physical product to accompany his popular OBEY signage, he soon expanded from stickers and posters to apparel such as T-shirts, hoodies, and more. In 2001, OBEY Clothing was born.
Also featuring prints of Fairey's original artwork, OBEY was an instant hit among skaters and streetwear kids. Reworking images of iconic figures such as Che Guevara, the brand's designs were highly influential, transforming Cold War-inspired images into a new graphic trend.
Popularity gaining, OBEY started to get stocked at big retailers such as PacSun, Urban Outfitters, and the like. But hitting its peak, like many streetwear brands of the mid-2000s, it was from this point that the brand began to disappear. The label fell off the map, resigned to the rarely opened drawer in your closet that carries the "cool kid" gear from school you no longer wear.
But while not nearly as popular as it once was, OBEY continued to keep up with seasonal trends, and its latest FW18 collection may be its best attempt to reassert its place in today's streetwear canon. Featuring statement pieces such as a leopard-print puffer jacket, as well as a laid-back, subtle graphic T-shirt, the brand's new collection's omission of in-your-face poster designs and inclusion of trend-appropriate pieces could well mark its return.
Don't believe us? Scroll down to take a closer look at our favorite new pieces below, and click through if you're ready to let OBEY back into your life.
To stay up to date with more Shopping content from Highsnobiety, follow @Highsnobietyshopping on Instagram and @Highsnobdrops on Twitter.
Our designated shopping section features products that we love and want to share with you. Highsnobiety has affiliate marketing partnerships, which means we may receive a commission from your purchase.