If there's one thing On has become renowned for during its relatively short life-span — aside from its ground-breaking sneakers, lightweight apparel, and having Roger Federer as its posterboy — it's its futuristic designs.
Whether in the form of its holy midsoles or its innovatively-crafted apparel, the Swiss label's approach to activewear since its inception in 2010 has been nothing short of unique.
Describing itself as purveyors of "Swiss Engineering," On follows a seemingly strict code of design, that's presumably centered around modern minimalism. And it's safe to say it's working.
Now entering its thirteenth year of existence, On is not so much expanding its horizons, but cementing them by opening its state-of-the-art London flagship.
Located down the iconic Regents Street, this new space draws inspiration from the aesthetics of a traditional science museum, although shoppers are also encouraged to touch, feel, and hold products — something inherently anti-museum.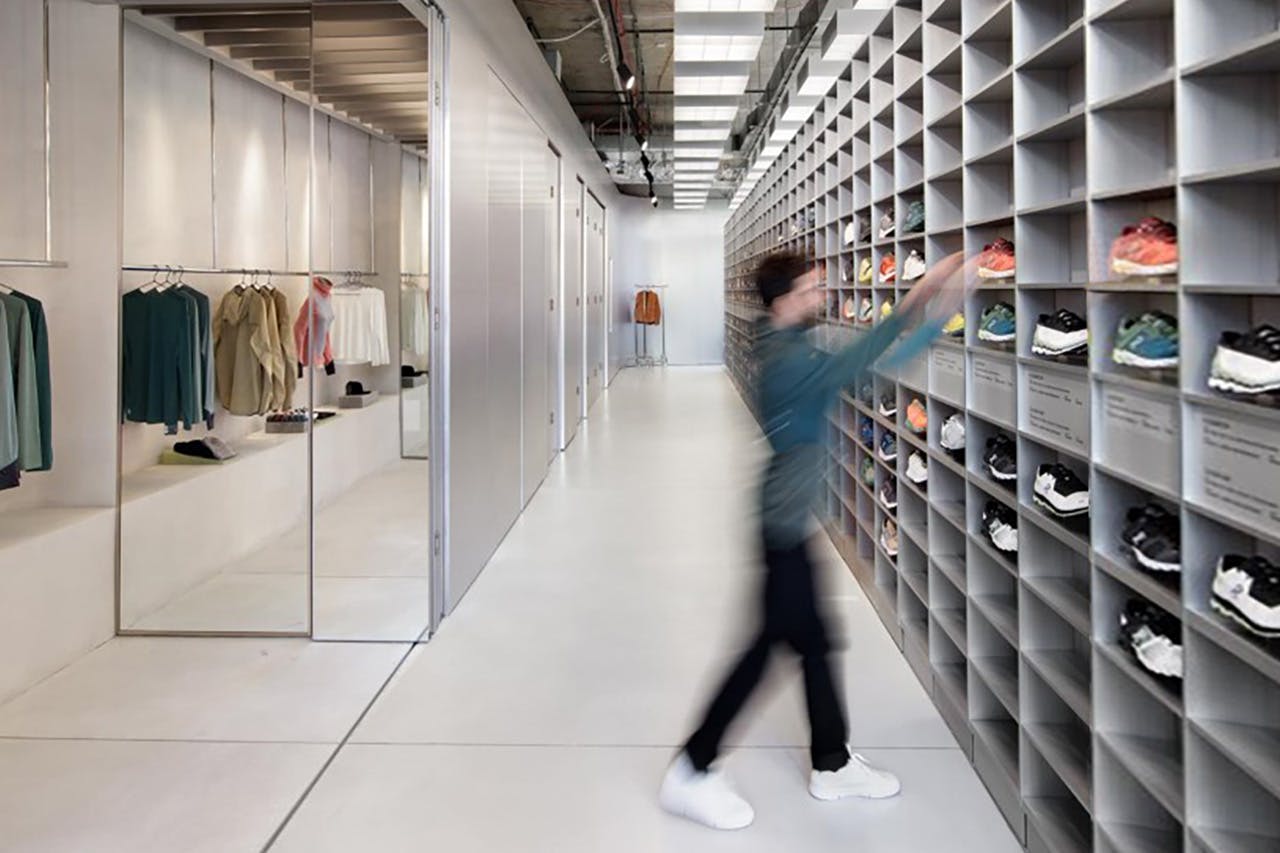 From a design perspective, the "Swiss Engineering" ethos continues, as materials within the space have been chosen to connect with the city's running path, with floors made of paving stones and walls of hand-applied natural clay.
"Swiss Engineering means for us loving technology and the natural world," explains David Allemann, Co-Founder of On.
"We have combined both innovatively and surprisingly. With technology and innovation at the forefront, On London will empower shoppers to engage with our brand in an entirely new way. The focus lies on our community of runners, outdoor enthusiasts, and everyday explorers."
Comprising three floors, the store is made up of shop level, lower ground floor (which is dedicated to On's community), and top floor, an immersive retail space that houses On's floor-to-ceiling Magic Wall — an innovative shopping assistant.
The space — which opens on February 10, 2023 — is a bit of secret for now, although we're expecting it to be more than your average performance store, because, after all, it's an On performance store: explorative, immersive, and tech-driven experience, which, in turn, will make it a must-visit. Watch this space. Or that space, I dunno.
Shop our favorite products