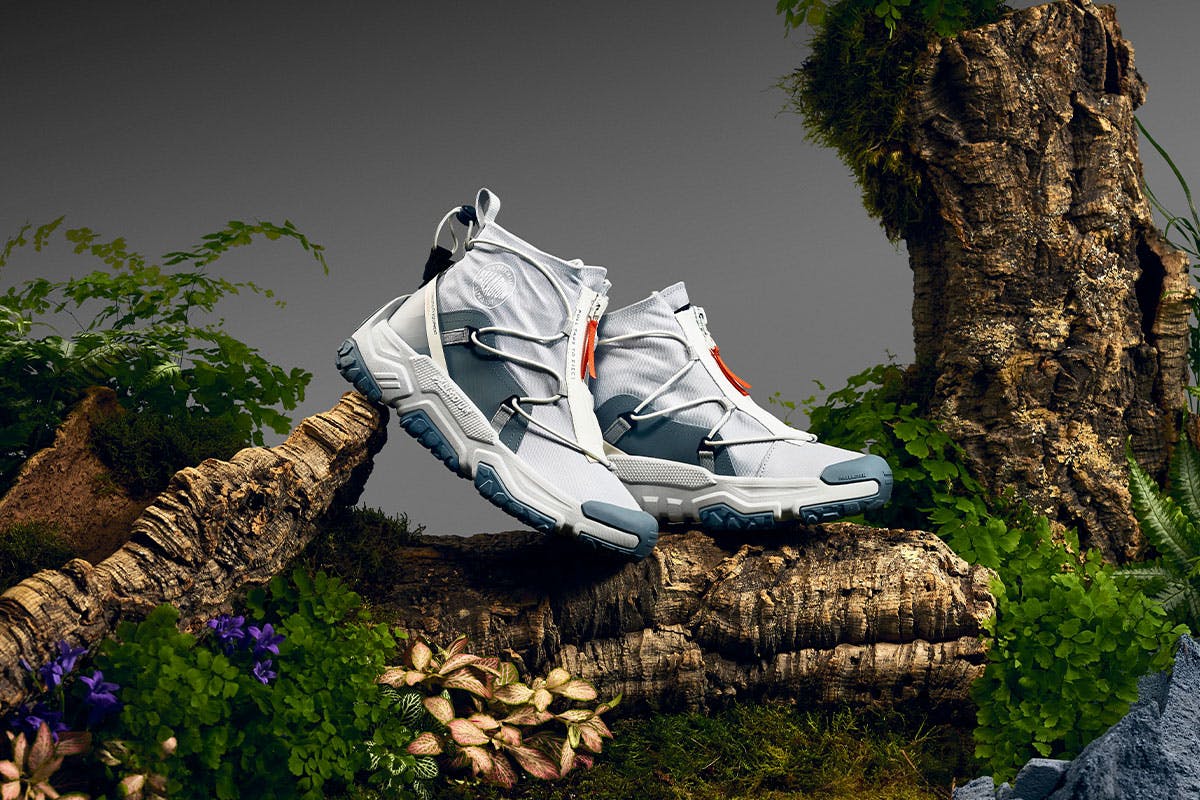 Founded in 1947, French footwear label Palladium is a case study for labels looking to retain heritage appeal while keeping their offering up-to-date and fresh. Beginning life as a tire manufacturer, Palladium has shown an evolution that most brands can only dream of, and it's this long journey that puts the label in such a strong position today.
While its classic boots will always be the main focus of the brand and its customers, Palladium FW21 sets the tone for a new era for the legendary French bootmaker. Delving into the brand's extensive history, FW21 is a new and innovative look at how to bring historical styles into the 21st century as well as creating a periphery of new designs that fall naturally into place.
Like previous seasons, Palladium FW21 follows three key brand pillars: Heritage, Urban Utility, and Metropolitan. Heritage focuses on military-inspired silhouettes taken from Palladium's archive while Urban Utility features a host of entirely new silhouettes, fabrications, and technologies. Finally, the Metropolitan collection puts the spotlight on contemporary culture with a more trend-led approach.
The trailer for Palladium FW21 takes a closer look at the breadth of the collection, depicting four key styles in their natural habitat. From Los Angeles to Devon, Palladium's Off-Grid, Travel Lite+, Pallatrooper, and Revolt silhouettes cover ground in the countryside as well as in city centers, illustrating the all-encompassing reach of the new collection.
Check out the trailer for Palladium FW21 below.
Want to keep browsing? Head to the Highsnobiety Shop for more products that we love. Highsnobiety has affiliate marketing partnerships, which means we may receive a commission from your purchase.