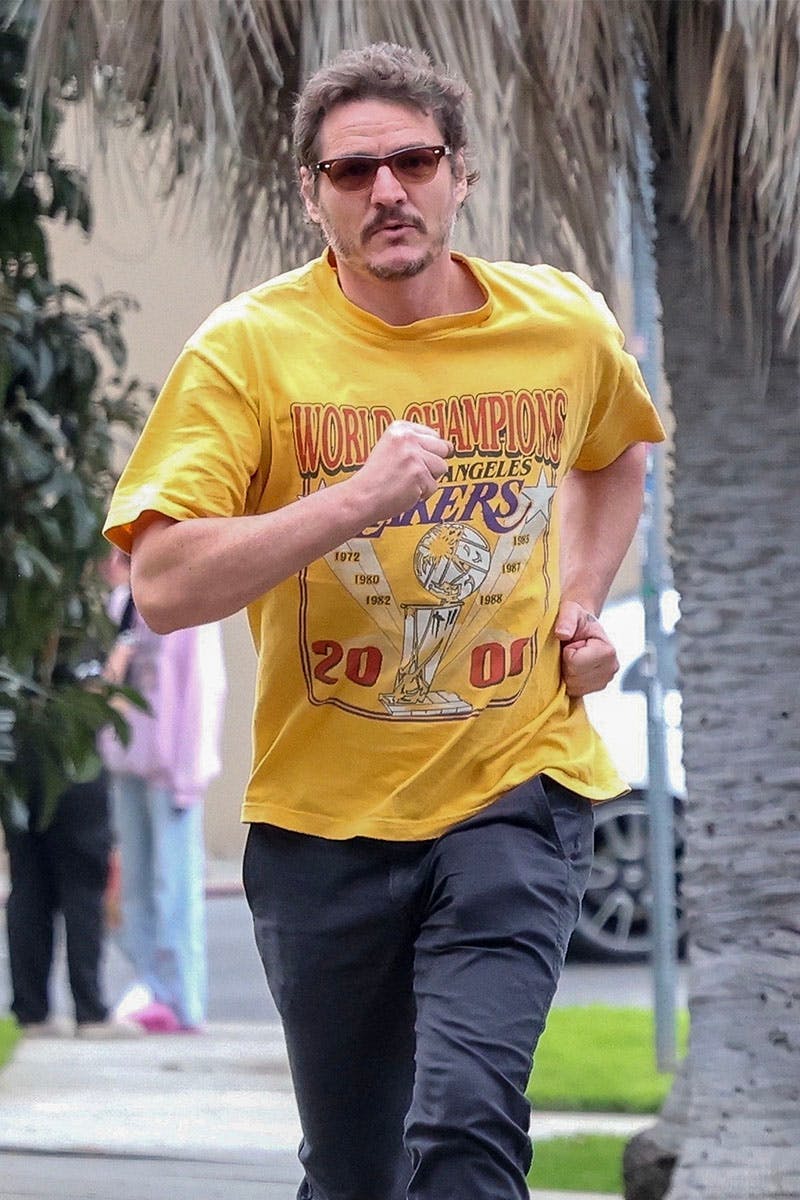 Pedro Pascal. Fiction's favorite father figure. Style icon. Master of cardigans. All around, a loveable character. All that to say, Pedro Pascal is a man on a mission.
In 2023, the man of the hour, Pedro Pascal, is inescapable. Not that any of us would ever want to escape from the charismatic TV frontman, of course.
If you've tuned into Disney+ or HBO in the past few weeks, you'll know exactly what we mean when we say Pascal is fiction's favorite father figure. Between his role as Joel Miller in The Last of Us and Din Djarin in Star Wars' The Mandalorian, he's proven there is no challenge too big to conquer.
When he's not busy keeping Grogu safe from the galaxy's scum and villainy or Ellie from a post-apocalyptic infected world, he's doing what every hero needs to do; hitting a stride.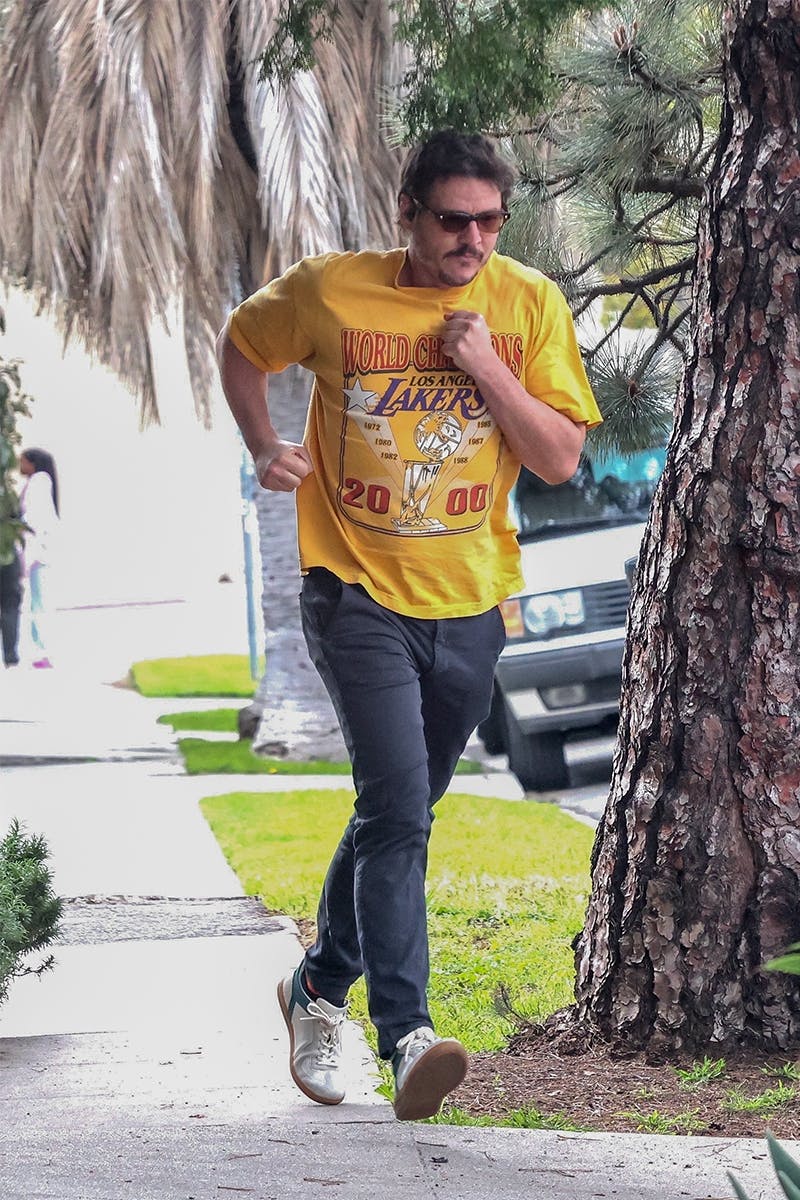 A man of many talents, naturally, has places to go and people to see. No time to post up a storm or flex his Sunday best; no, no cardigans or head-to-toe Acne Studios 'fits this time around, folks, just good old casuals.
Striding down the street with impeccable form, Pascal sports a yellow vintage Los Angeles Lakers championship t-shirt from 2000, black pants, brown sunnies with semi-transparent lenses, and a pair of kicks that look like they've been to the ends of the world and back.
If we've learned anything about Pedro Pascal in 2023, it's that there's no one we'd rather guide us to the ends of the earth and no one that's going to do it in style. Here's to the Pedro Pascal Appreciation Society.
Shop our favorite products