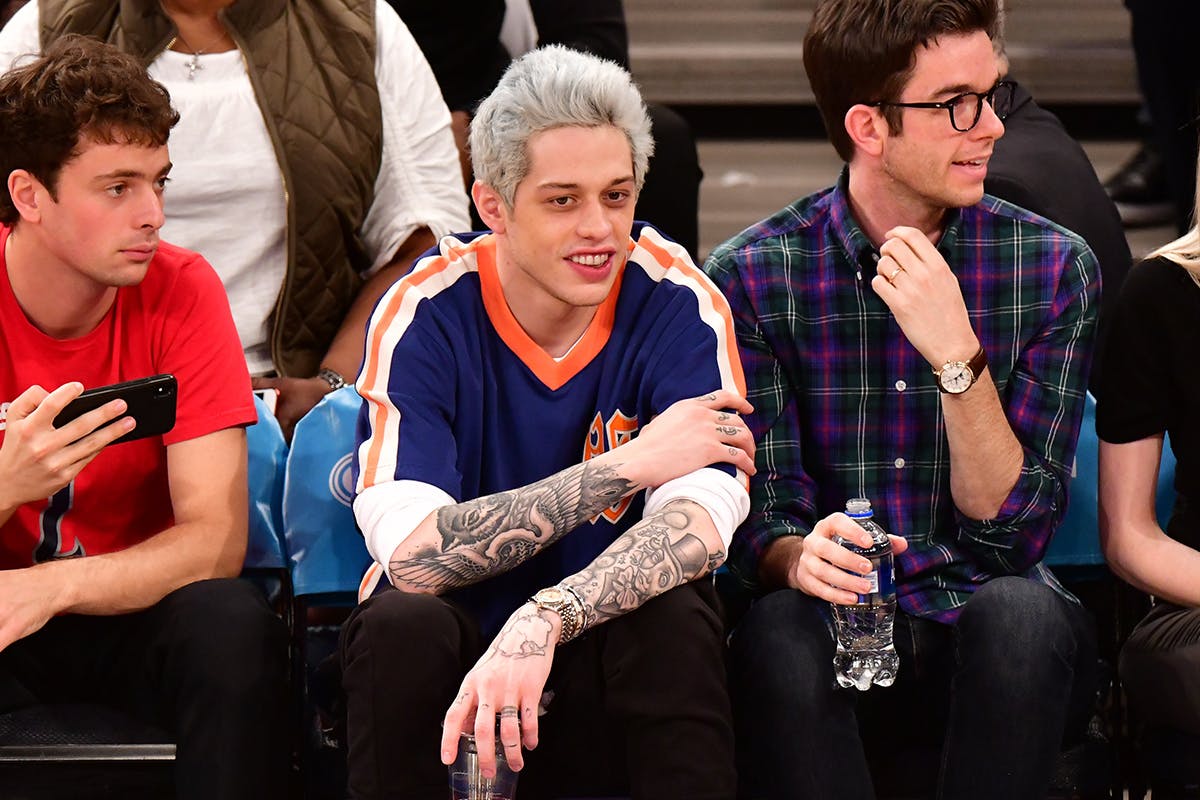 Comedian and Saturday Night Live cast member Pete Davidson has been accounted for by the New York Police Department after he posted messages that reflected potential suicidal ideations yesterday.
The 25-year-old initially took to Instagram to commend Kanye West, saying, "Bravo Kanye West for standing up for yourself and speaking out against mental health. I can't explain to you enough how difficult and scary it is to be honest about stuff like this. We need people like Kanye. No one should ever point fingers at you for your bravery in speaking about mental health. I'm seriously disgusted."
Many took Davidson's comments as an interjection into a situation between West and Ariana Grande - who was likely referencing West's ongoing feud with Drake - when she wrote "Guys, I know there are grown men arguing online rn," she tweeted, "but miley and I [are] dropping our beautiful, new songs tonight so if y'all could please just behave for just like a few hours so the girls can shine that'd be so sick thank u."
Followers were quick to point out that Davidson had publicly criticized West's polemics in a skit on Saturday Night Live following West's polarizing appearance on the show the week earlier. Criticism soon gave way to alarm, however, after Davidson followed up with a troubling post on his now-deleted Instagram account, which included the line "I really don't want to be on this earth anymore."
Friends and fans mobilized quickly, offering their professional perspectives and sympathy for Davidson who has been outspoken about his struggles with mental health in the past.
Jada Pinkett Smith also offered her support.
Rapper, Machine Gun Kelly (Richard Colson Baker) apparently even flew to New York to be with Davidson.
Perhaps the most sagacious advice came from non-other than Nicki Minaj.
The tweet was followed by the statement, "Ariana is my sister, y'all can't & wont come between us. Go awf,"  clarifying that her criticism was aimed at the many internet trolls who denigrated Davidson's comments and not at Grande. She went on to note that Mac Miller had been treated similarly before his recent death.
In a poetic turn of events, Davidson took to the Saturday Night Live stage just hours after posting on Instagram, to introduce Miley Cyrus and Mark Ronson. It was yet another unfortunate though galvanizing  incident of hardship for celebrities who's mental health struggles often play out on social media – to a large and sometimes unsympathetic audience.  Much of the response has been focused on the fact that this is a particularly difficult period for people struggling with mental health issues. We hope that once Davidson reactivates his Instagram his DMs will be flooded with support and well-wishers.
If you or someone you know is having suicidal thoughts, there are resources to help you. The National Suicide Prevention Lifeline provides 24/7, free and confidential support for people in distress, prevention and crisis resources for you or your loved ones. You can call directly at 1-800-273-8255. In the UK, you can contact Samaritans at 116 123.