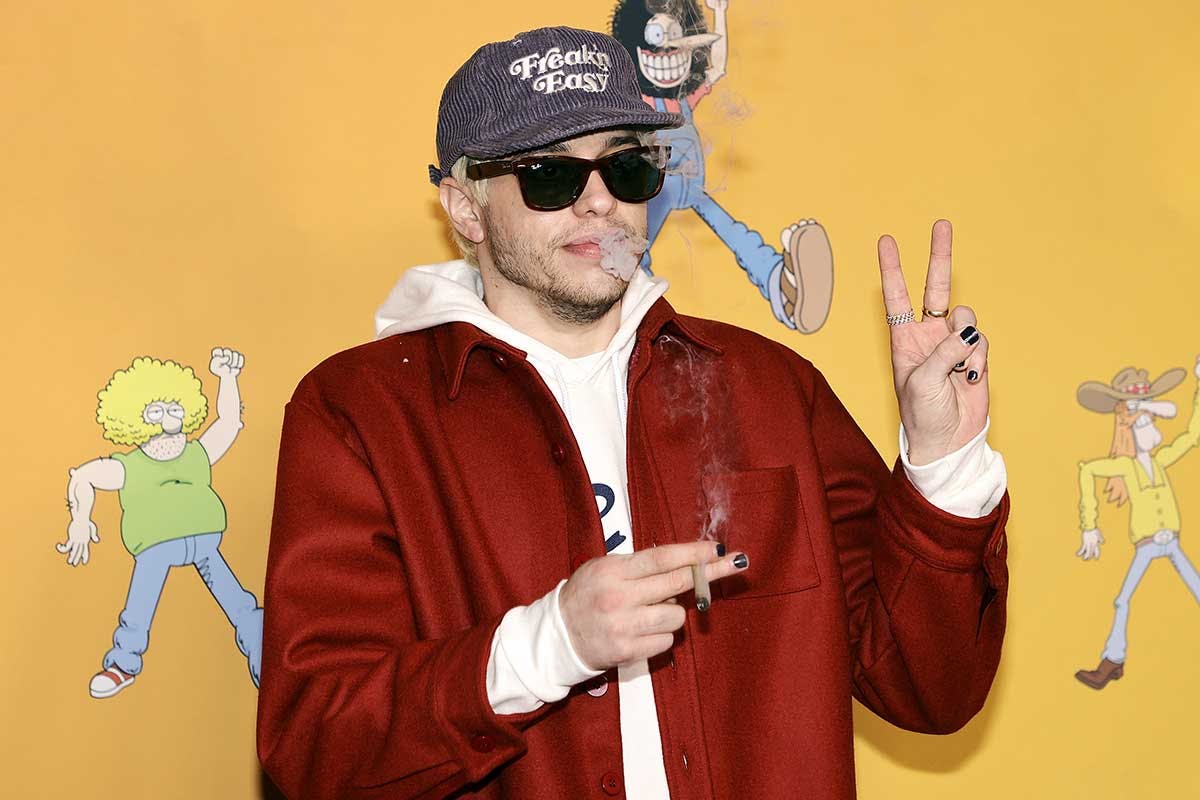 This article was published on February 17 and updated on February 24
After being publicly threatened by Kanye West, Pete Davidson made a surprising return to Instagram.
The Saturday Night Live comedian had most recently deleted his account in late 2018, after struggling with the platform's toll on his mental health and the amount of online harassment he received.
"I've been getting online bullied and in public by people for 9 months," he said before exiting the app.
"I've spoken about [borderline personality disorder] and being suicidal publicly only in the hopes that it will bring awareness and help kids like myself who don't want to be on this earth."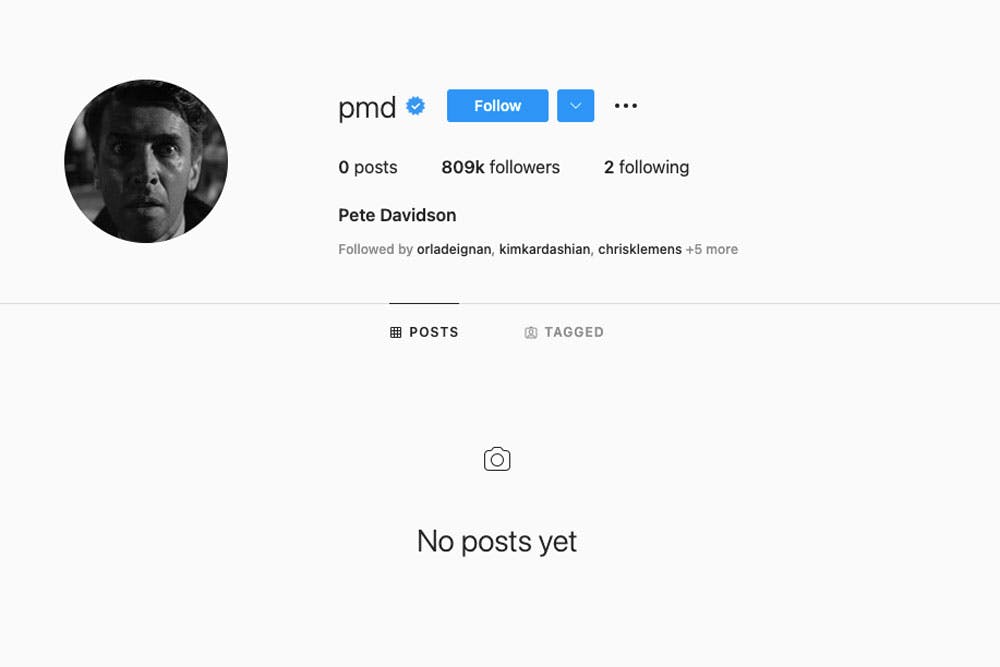 This was after his very public relationship with Ariana Grande came to an end. In the wake of the break-up, Ari's fans heaped hate on Pete.
Now, history repeats itself — but instead of "Ariananators," it's diehard Ye stans following in their idol's footsteps.
Honestly, there couldn't be a worse time for the comedian to join Instagram, given his relationship with Kim Kardashian and Ye's vocal hatred for Davidson.
West encouraged fans in a now-deleted Instagram post to yell "Kimye forever" at Davidson if they saw him in person, for instance, calling Davidson "Skete" (presumably his Trumpian take on a schoolyard diss).
Ye offered a half-hearted apologized in another deleted post, ditching the all-caps tantrums for lowercase letters and actual punctuation. "I'm still learning in real-time," he said.
Perhaps in an attempt to make good, West followed Davidson immediately after Davidson revived his account, @pmd (for Peter Michael Davidson, of course). Ye then immediately shared a screenshot of Davidson's account, captioned "FOLLOWED."
Inexplicably, Ye then uploaded a clip of a 2018 SNL skit showing Davidson riffing on Ye's claim that he stopped taking psychiatric medication.
"This boy thought he could get away with performing this sketch for the team that wrote this for him," West captioned the clip. "This is not harassment This is payback." [sic]
He kept posting, uploading a screenshot of the video accompanied by rambling, nonsensical prose whining about the "liberal agenda."
The only thing that Davidson did on Instagram at first was edit his bio, which now links to a clip from Martin Scorsese's King of Comedy.
"Better to be king for a night than schmuck for a lifetime," says Rupert Pupkin, the struggling stand-up played by Robert De Niro. A subtle rebuke of Kanye's tantrums from Davidson.
On February 24, though, Davidson finally posted something. It was simply a photo of him on the set of a talk show, captioned #welcometomyinstagram and #thisisthetypeofstuffyoucanbeexpecting.
Naturally, Ye's followers were first to the scene, spamming the post with "Find God," "SKETE," "Kimye Forever," and other hilarious and not at all cringy or embarrassing things.
Davidson swiftly deleted his Instagram again.
"Ran Skete off the gram," Ye replied on his own account. "Tell your mother I changed your name for life."
It is truly wild that anyone could witness this behavior and think anything positive about Kanye but, hey, here we are.
All the consternation about his expensive Stem Player, crummy album rollout, terrible concert audio, and expensive fast-fashion goes out the window when it's time to harass the guy who's dating Kanye's ex-wife.