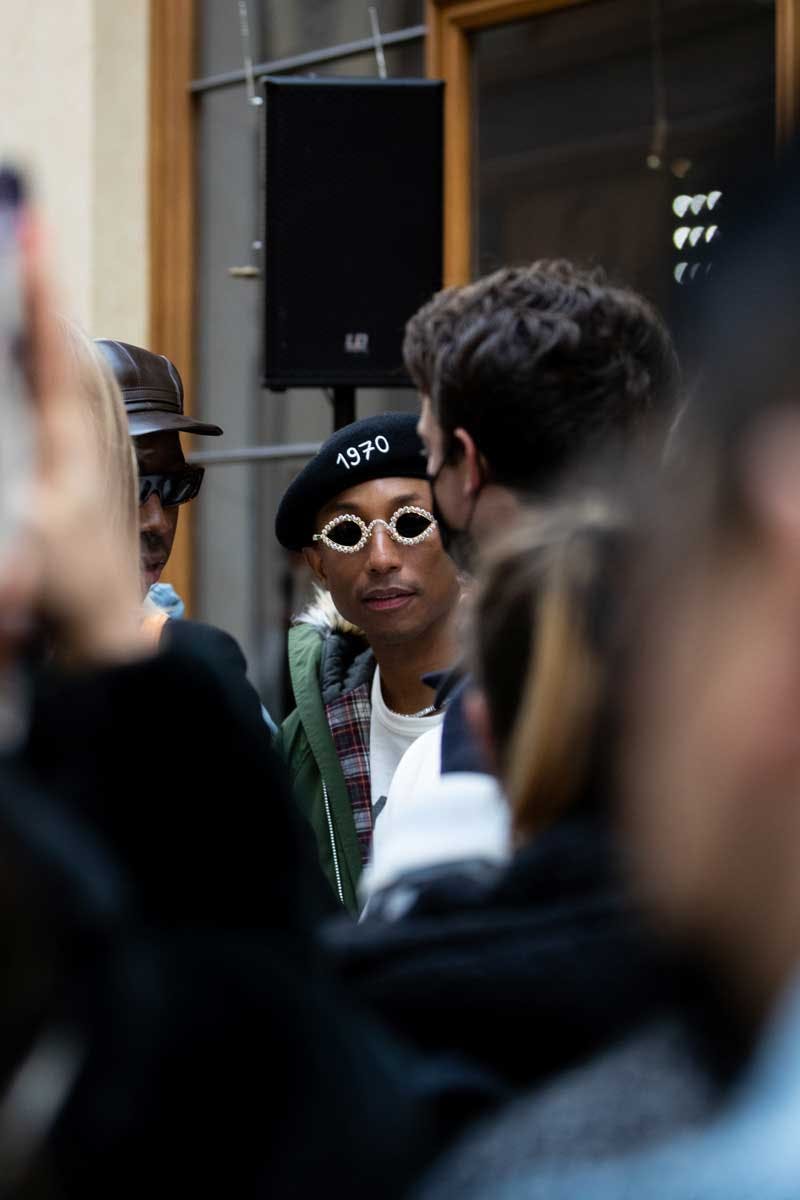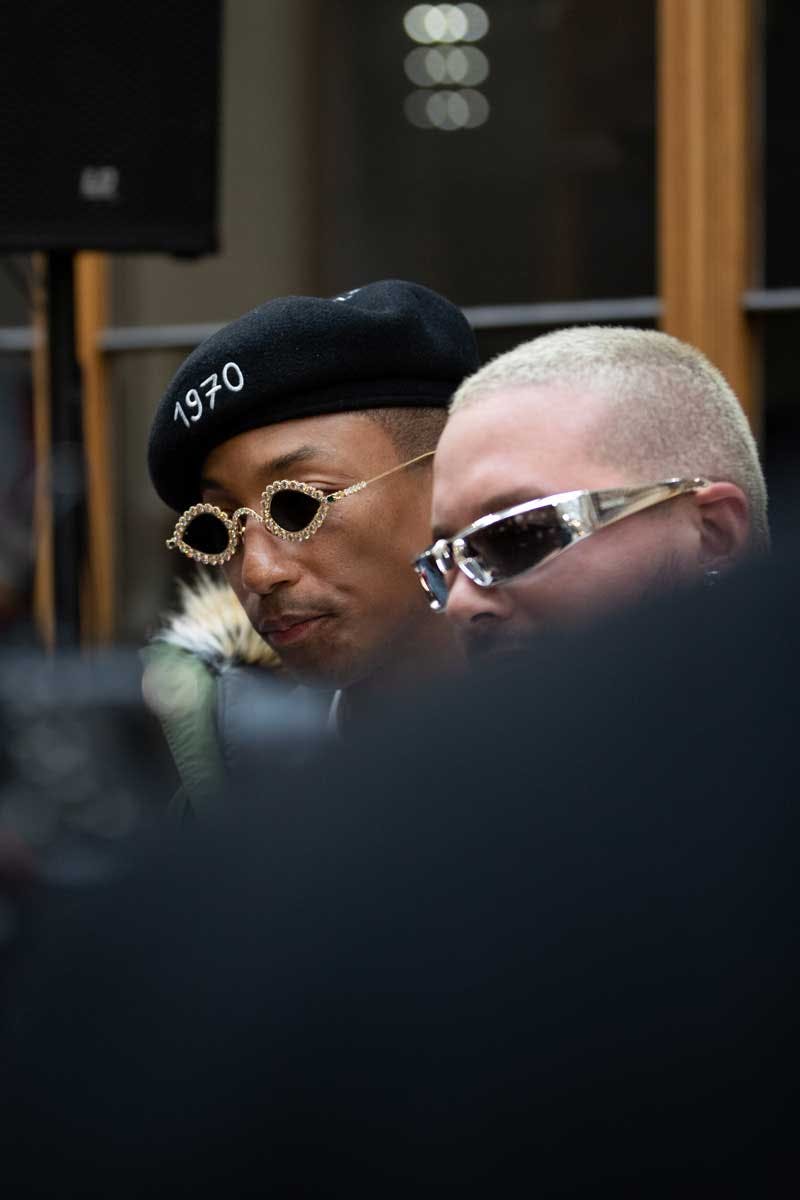 Pharrell has a taste for the finer things and the finer things certainly have a taste for him. I mean, no one else had ever collaborated with Chanel like he did and his forthcoming Tiffany & Co. collaboration ought to be equally extravagant.
What collab? Well, no one really knows anything beyond what Pharrell initiated this weekend when he told members of the press that he was working on "something" with Tiffany.
Being the good friend that he is, though, Pharrell demurred to explain further, emphasizing that he was only in Paris to support his pal, NIGO. Bros before clothes, yeah?
The Pharrell x Tiffany partnership isn't necessarily reflected by the blinged-out custom shades that Pharrell wore to the KENZO show, where he brushed elbows with pals like Ye and Tyler.
However, the tiny sunnies that Pharrell wore — infused with jaw-droppingly plush details like 18k gold frames, inset emeralds, and over 60 diamonds around the lenses — did speak to the nature of the partnership, which will likely take a similar tact to Chanel x Pharrell by channeling the musician's inimitable taste through luxuriously simple accessories and perhaps a few silver-studded casual wearables (hoodies, perhaps).
With comparably cool co-signers like JAY-Z already aligned with the Arnault family's vision, Pharrell makes plenty of sense as a future partner.
Despite the wow factor of Pharrell's shades — the design isn't terribly novel but, damn, that's a lot of diamonds for anyone to have around their eyes — one could just as convincingly argue that he was out-accessorized by Julia Fox, who whipped out a Juul at the Schiaparelli show.