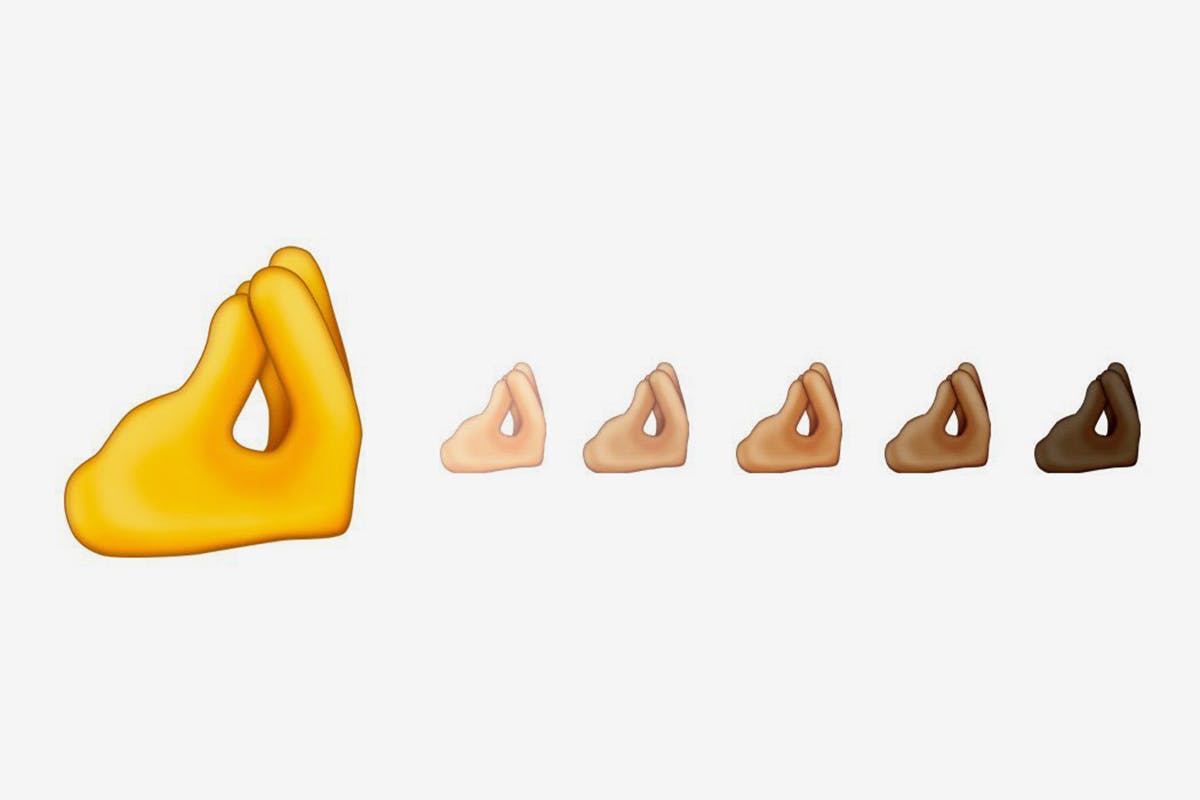 When Unicode Consortium revealed its list of new emojis for 2020, we hailed the smile cry face the biggest mood of the year. But it seems we were wrong. There was one vibe-encapsulating symbol hiding in the midst — an emoji with multiple interpretations, depending on how spicy you're feeling. It's dubbed "pinched fingers" and ... nobody is calling it that.
Enter: The Fisting Emoji aka the perfect predecessor to last year's innuendo-inviting treat.
Initially we figured it was the emoji equivalent of the Italian hand gesture, "che vuoi" aka "what do you mean" or "what do you want?," which still works if "fisting" is the desired answer. Also Vice just coined the term "fistuccine," which is the best of both worlds and now fixed in our daily lexicon (or should be, anyway).
"Pinched Fingers" could also be the symbol for money as in "pay me" or "pay up" or whatever, but honestly, Twitter is going with fisting, so further debate on its common use is probably a waste of time. Not convinced? Find proof below.
"Pinched fingers" arrived yesterday as part of a rollout that included 117 new options. Find the rest here.