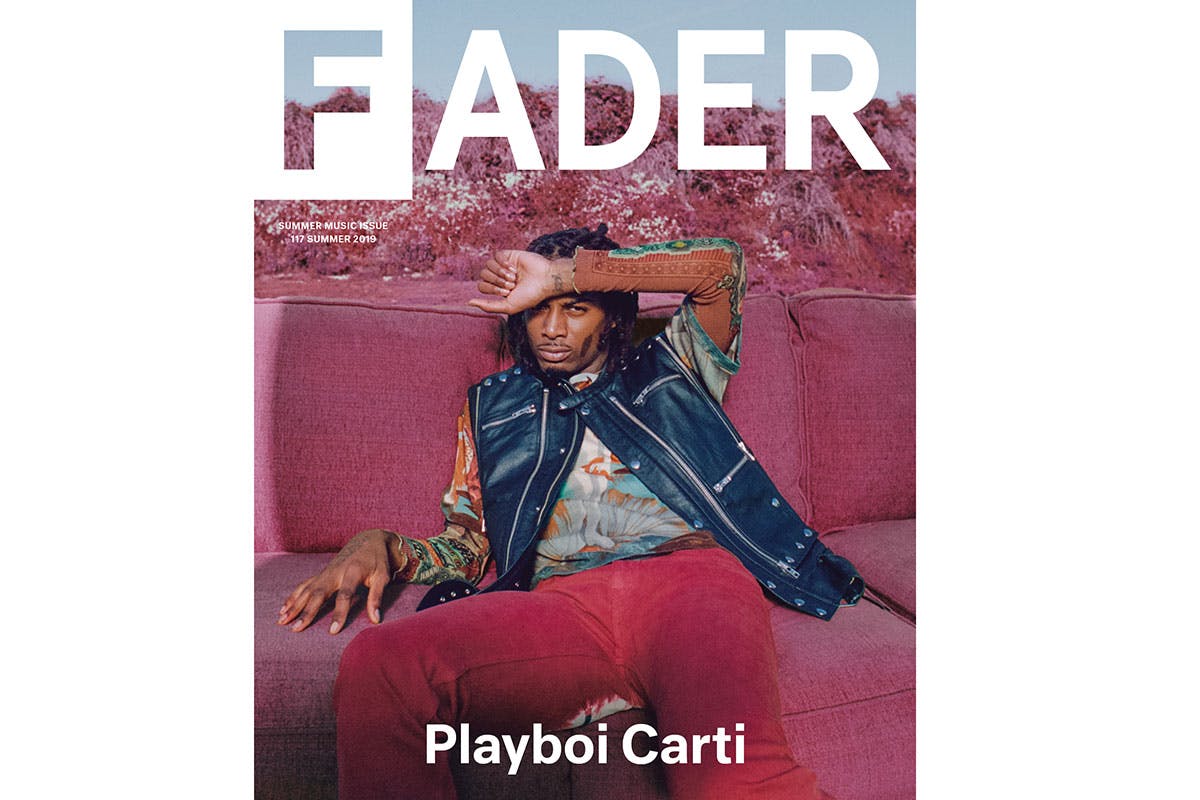 In an extensive new interview with The Fader, 22-year-old rapper Playboi Carti speaks candidly on a myriad of subjects, from dating Iggy Azalea, to the arrival of his hyped new album Whole Lotta Red, to why he loves Atlanta.
The interview takes place in the home Carti shares with Azalea — he recorded a bunch of new tracks in their dining room — and was seemingly fueled by a bunch of blunt smoking and hot cross bun-eating, as most great things should be.
Find the best excerpts from Carti's interview below.
Whole Lotta Red could be finished, but he hasn't decided
I could be done if I wanted to. I'm just trying to top shit. I might make the hardest song ever tomorrow.
He & Metro Boomin have made enough music to produce another album
I got a whole 'nother tape with this nigga. That's why my head's fucked up. This shit could go on my album, but if it goes on the album, then we gotta change the whole thing.
Atlanta is the home to all hip-hop
This is the home of the whole hip-hop. Niggas ain't fucking with us on this music shit, and I ain't just talking about me. I'm talking about the next nigga that we don't even know about right now, making a song. He's from Atlanta.
He was into Iggy Azalea immediately
Once I started talking to her, I just cut off everybody. It was over with.
But he won't be making music with her
That's a whole 'nother thing. I support everything she does.
He purposefully distances himself from toxic relationships
I distanced myself from everybody. I'm grown as hell. I can't be hanging around. I gotta grow up, and I gotta stay focused on what the fuck I got. I don't need no niggas around me. I be inspiring niggas too much and they be taking from me. It's only halfway. I don't win.

I think my fans think I'm such a fucknigga. It's not me. I'm not the fuckin' problem. As I grow up, friendships is gonna be over. Y'all was in elementary, cool with the whole school. Middle school, niggas start acting funny. In high school, you stop fucking with them niggas. You grow out of shit.
He avoids going online because he can't control how people talk about him & his projects
I just look, then I get off, 'cause I get upset," he says. "I always let my phone die ... Let me give it out the way I wanna give it out. I don't say a lot, so when I do say something, I just want people to take me serious.
He's always looking for a fresh beat
I like new sounds. It's gotta be something I never heard before. I just be rapping. Every day I discover something new about myself, and I just do it.
Head over to The Fader for the full cover story.