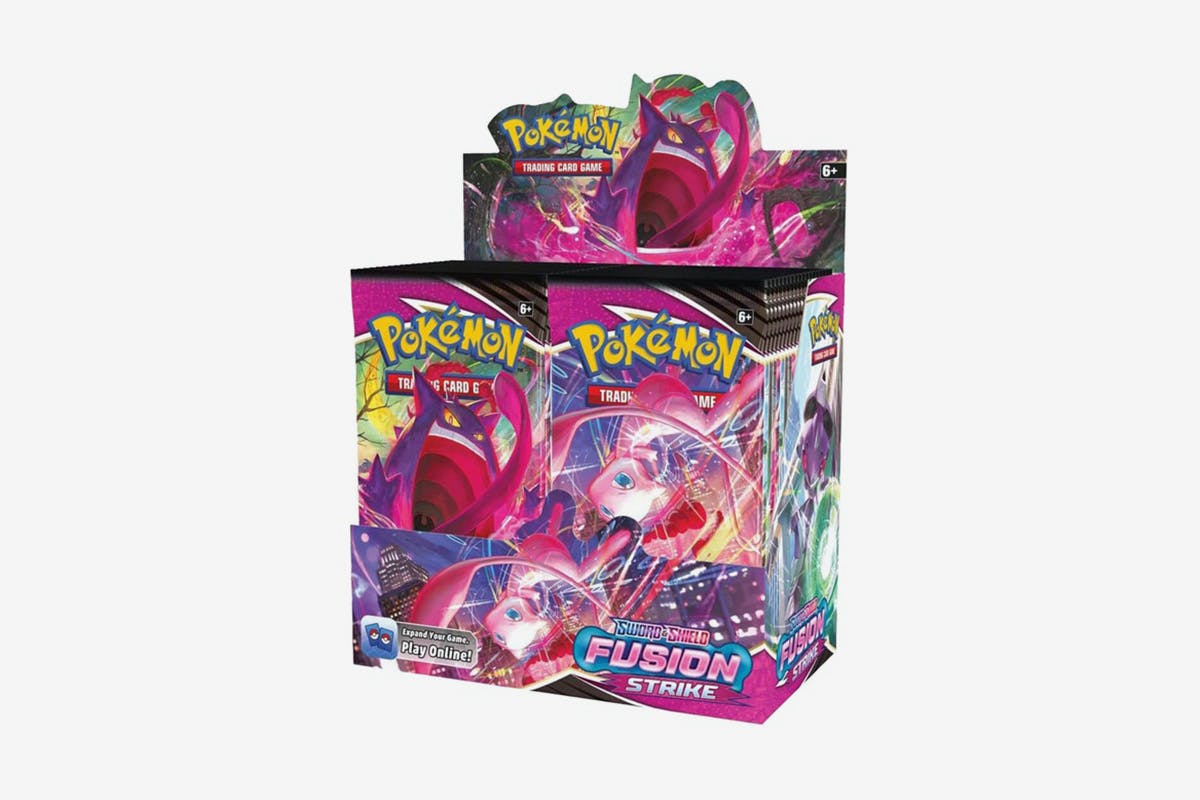 The desire to collect has never been as fervent as in 2021. There's a wealth of reasons for our primal need to hold things that others don't, but all we really need to know is that we're feeling it big time. With the rise of trends like NFTs and trading cards, the possibilities for collection are reaching an all-time high and Pokémon TCG has felt the full force of this. We've covered a number of high-level Pokemon releases over the last year, but we're particularly excited about the Pokémon Fusion Strike Booster Box which you can secure already at StockX.
Most of our Pokémon TCG coverage has been for packs that make up the Sword & Shield series. The Pokémon Fusion Strike Booster Box is no departure from this trend, landing as the eighth main expansion for the series.
The set sees further inclusion of V and VMAX cards as well as Single Strike and Rapid Strike Pokémon. Made up of over 260 cards including Secret Rares, the Fusion Strike Booster Box is a very attractive proposition for those looking to turbocharge their lineups. The expansion centers on the legendary, rare Mew, including Mew V and Mew VMAX cards. Alongside this highlight come Gengar V and VMAX, Inteleon V and VMAX, and Rilaboom V and VMAX.
With 10 cards per booster pack and 36 booster packs per box, the Pokémon Fusion Strike Booster Box is a solid supplement, and for those looking to build something special, you can also opt for a 2x lot of booster packs or even a 4x lot.
How much does the Pokémon Fusion Strike Booster Box Cost?
A look at StockX market data reveals that the Pokémon Fusion Strike Booster Box is trading within a range of $115 and $217, with an average sale price of $139.
Shop the Pokémon Fusion Strike Booster Box at StockX below.
Want to keep browsing? Head to the Highsnobiety Shop for more products that we love. Highsnobiety has affiliate marketing partnerships, which means we may receive a commission from your purchase.