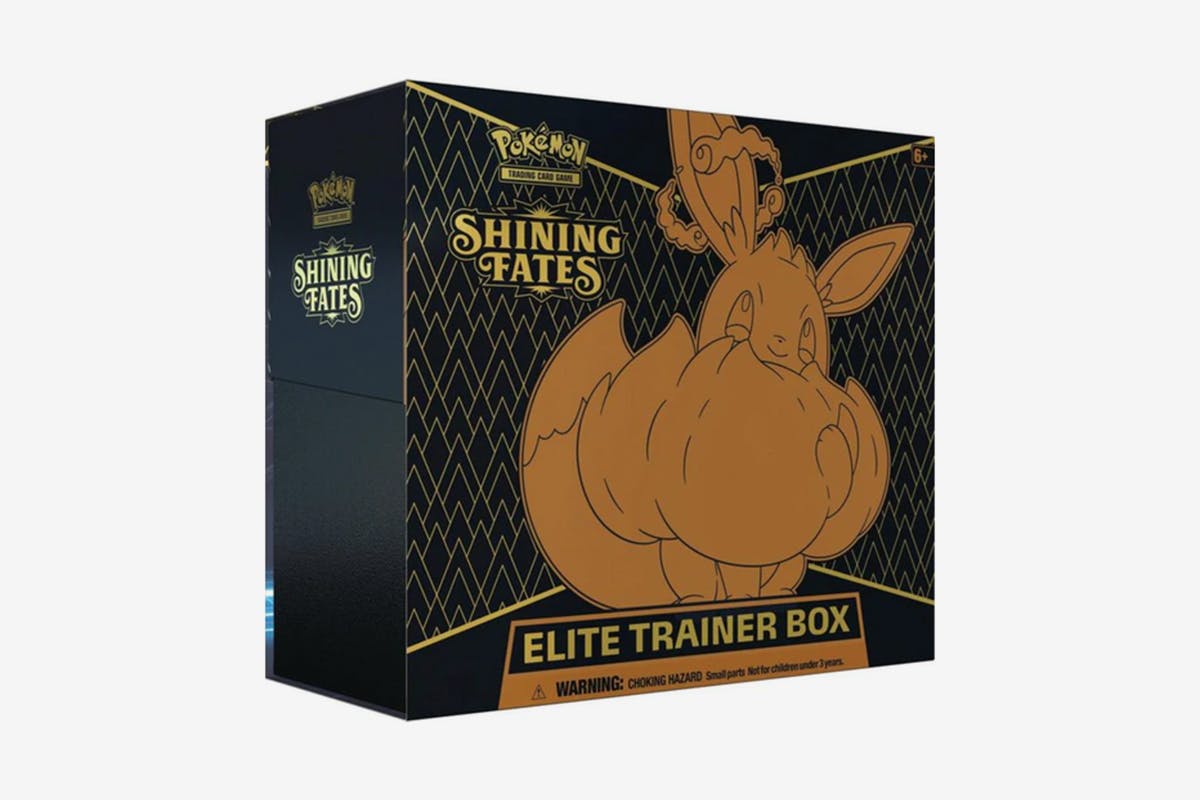 With the likes of Logan Paul and other top YouTubers performing live pack openings to millions of viewers, it makes sense that Pokemon card transactions were up almost 600% in 2020. High time, then, that you fetch your old collection from the attic and start checking resale prices on StockX. The platform also happens to be your best bet of getting your hands on a highly-coveted Pokemon Shining Fates Elite Training Box, which drops on February 19th.
Most of us have been in the grips of trading-card addiction at some point in our lives. The feeling of stomach-clenching desire for a shiny Charizard will be familiar to many of us, and after one look at the number of searches during 2020, it seems it's a feeling that never really goes away. Just a few weeks ago, a Michael Jordan rookie card sold for a record $738,000 at auction, and with customers bulk-buying McDonald's Happy Meals for the free 25th-anniversary Pokemon cards within (so much that McDonald's has run out of cards for real Happy Meal-eating kids), there's no question that trading cards are the new ultimate collectible.
Releasing on February 19th, The Pokemon Shining Fates Elite Trainer Box is a strong first step into the resurgent craze. Each box contains 10 Shining Fates booster packs, one Eevee VMAX promo card, as well as the accessories usually found in Pokemon Elite Trainer Boxes. In total, the Shiny Fates Set amounts to more than 190 cards, 120 of which are part of the Shiny Vault subset which contains the real MVP: a Shiny Charizard VMAX. Getting your hands on this box of 100 cards is a leap towards completing the set and may well be your best shot at securing the Shiny Charizard VMAX.
A look at StockX market data shows that the Pokemon Shining Fates Elite Trainer Box, which retails at a price of $49.99, has sold for a 52-week high price of $230 and an average of $137. Be sure to cop your certified-authentic box at StockX now.
Shop the Pokemon Shining Fates Elite Trainer Box at StockX.
Our designated Selects section features products that we love and want to share with you. Highsnobiety has affiliate marketing partnerships, which means we may receive a commission from your purchase.