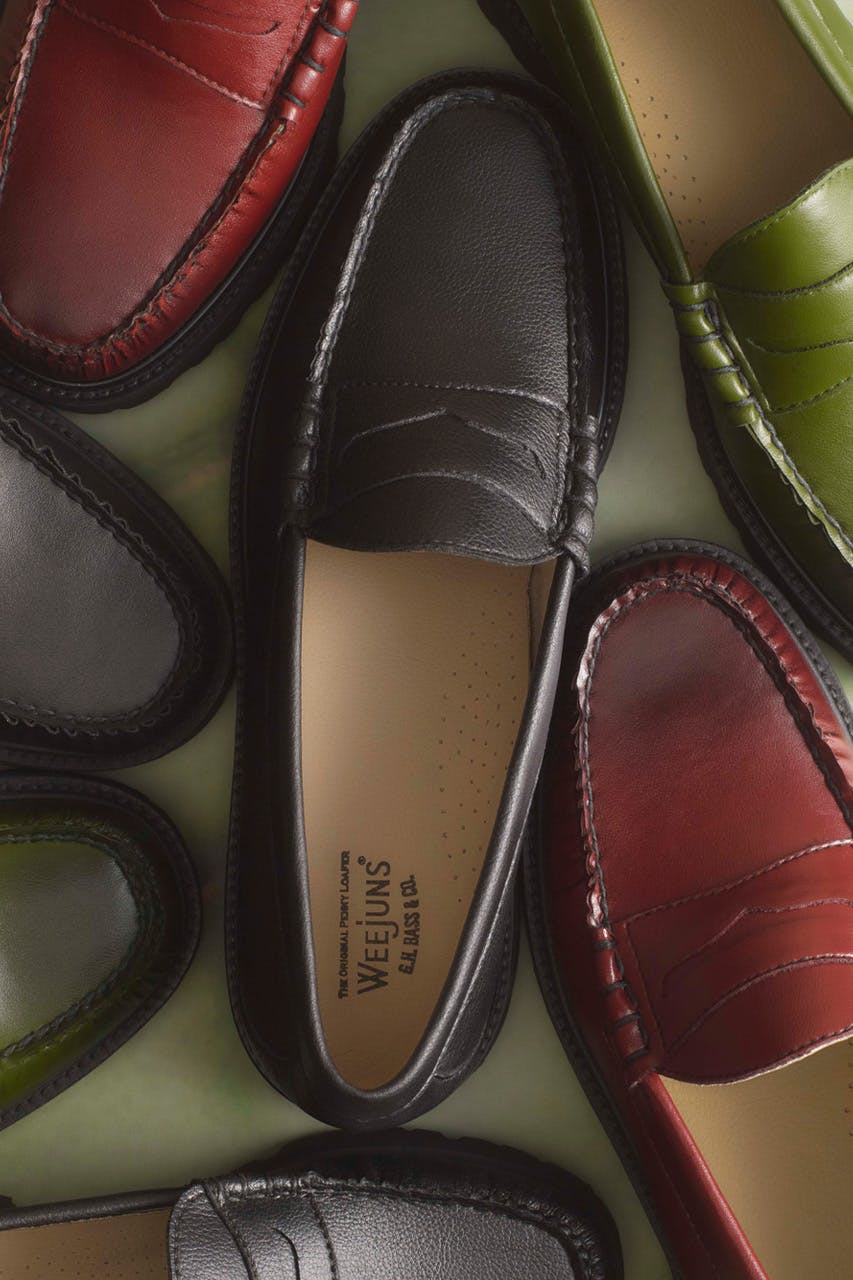 For years it's been forecast that a sneaker-less society is on the horizon, yet here we in 2023 and most of us are still wearing the damn things.
Back in 2020, it was reported that athletic footwear sales had fallen by as much as 65% for the year end, an announcement that then fuelled rumors of a sneaker armageddon — albeit one then altered by a global pandemic.
First things first: when I say a sneaker-less society, I refer to there being fewer sneakers as opposed to a full-on extermination; but a quick look at passerby's footwear shows signs that a sneaker-less future could finally be happening. Bear with me.
Gaze past the obligatory New Balance 327 and Nike Air Force 1s, and you'll likely spot more traditional silhouettes like those of Clarks and Dr. Martens – or even a pair of those Brushed Prada leather loafers, in the distance.
This seemingly recent rise — one that first reared its head back in 2020, but has since returned in 2022 with a vengeance – has left the world of footwear once again pondering: have we finally become tired of sneakers? Like, for real this time.
Olie Arnold, Style Director at Mr Porter, certainly thinks so: "A lot of younger, stylish guys are so much more aware of quality and are way more confident in mixing looks to graduate their style," he explains.
"Putting a loafer with track pants, for example, is totally acceptable now and doesn't make you look like you forgot your sneakers for gym class. For me, they [loafers] are like the original sneaker — just as comfortable and stylish."
Labels like NOAH and Aimé Leon Dore have long been purveyors of formal footwear with more casual outfits, and have become an almost modern day evolution of the preppy fashion conjured by the likes of Ralph Lauren and J.Crew.
And while these brands have certainly had a part to play in the rise of sneaker alternatives, the global pandemic has undoubtedly had an effect on proceedings too.
"I think lockdown meant that a lot of people reconsidered how they dressed," says Jack Stanley, editor and brand consultant.
"Within that, people were able to prioritize comfort over aesthetics for two years. I think we're seeing a backlash against that. People are enjoying dressing up again, and I think your shoes (not sneakers) is a big part of that."
When it comes to sneaker alternatives, Arnold spotlights brands like Gucci, J.M. Weston, and G.H. Bass as brands who are borrowing design elements from their sportier siblings for more formal looks, highlighting the loafer, in particular, as a year-round style and one "not just for summer".
While loafers might be an obvious choice for some, Stanley believes there are plenty more versatile styles on the market too.
"I wear my loafers (J.M. Weston penny loafers) pretty constantly but I've added a pair of Derbies and Camion Boots to that (both from Our Legacy)," he explains.
"I think the most interesting thing about all of them is how they can be dressed down, taken out of their stuffy, traditional context and worn in a more relaxed way."
Of course, the sneaker armageddon could again be teasing us like it did two years ago, but next time you're walking the streets of any major city, take a moment to look down and observe: because it might just surprise you.
Shop our favorite sneakers