Dubbed the "garden factory," Prada's beautiful Montegranaro facility looks little like a factory at all from the outside.
It's here that the painstaking manufacturing of Prada's collaborative adidas Superstar sneaker took place, where a simple $80 tennis sneaker becomes something close to an art piece that I can't stop running my fingers over. Once you see how the Pradidas Superstar is created, it's easier to grasp how an adidas Superstar can come with a $500 price tag.
To ensure the proper shape of the iconic silhouette, Prada went so far as to borrow Superstar lasts from adidas. The meticulous manufacturing process is split into five macro steps; cutting, lasting, gluing, polishing, and packaging, each of which involves 20 micro steps each, totaling 100 hand-guided processes in the creation of the Prada x adidas Superstar. This is completed by about 100 different Prada employees, who have become accustomed to every nook and cranny of the Superstar before the production ends, and they set the assembly line up for another shoe to be manufactured with the same care.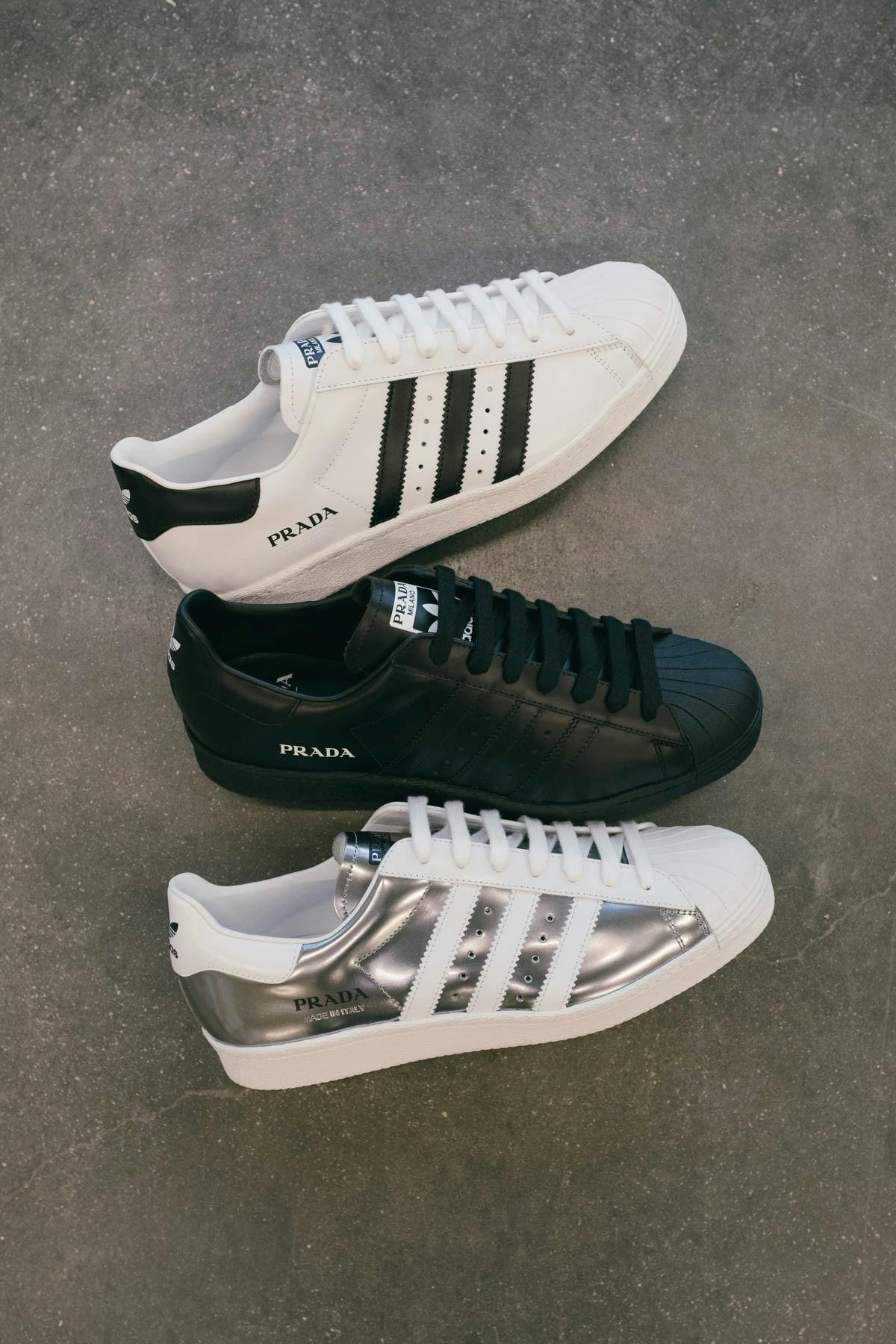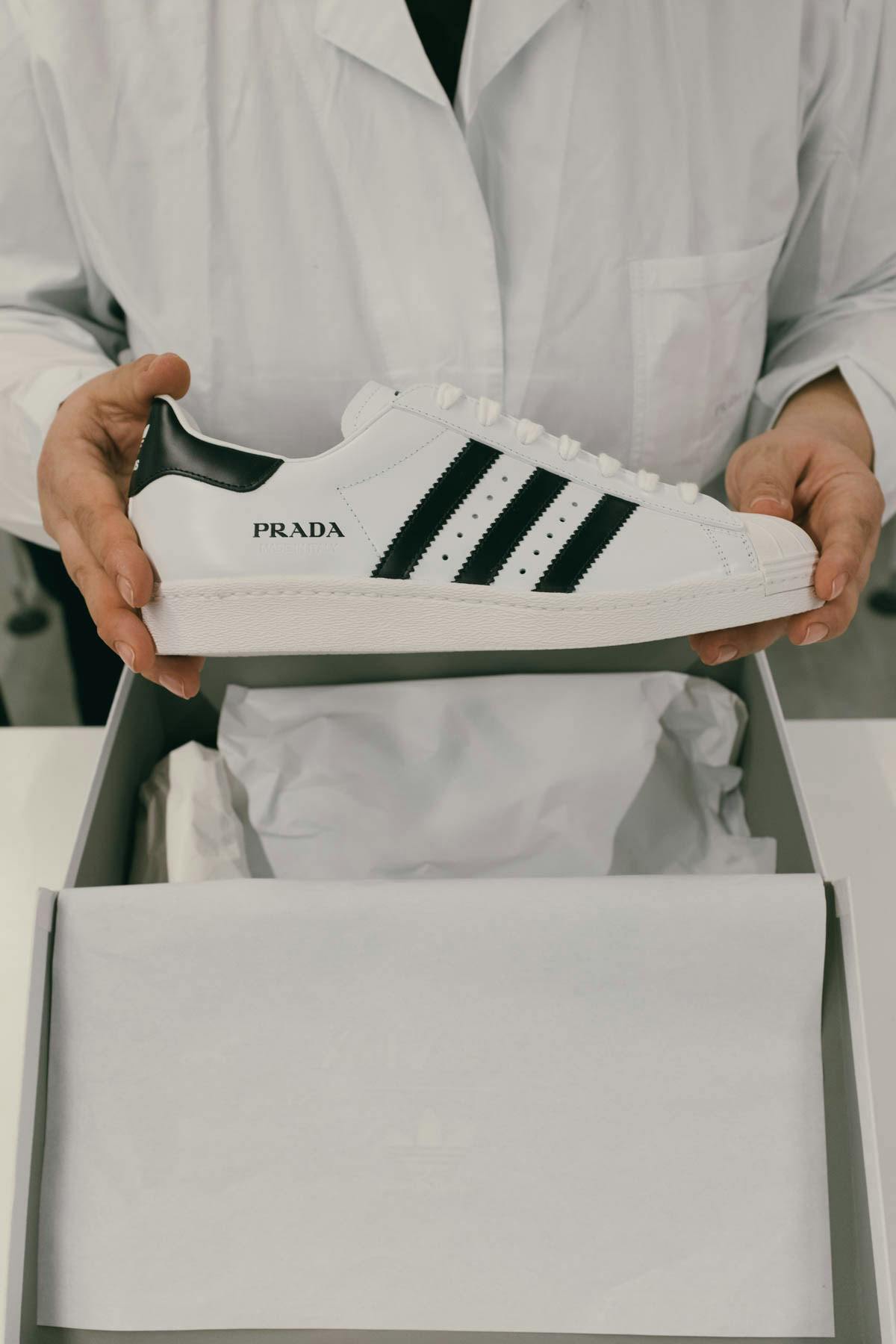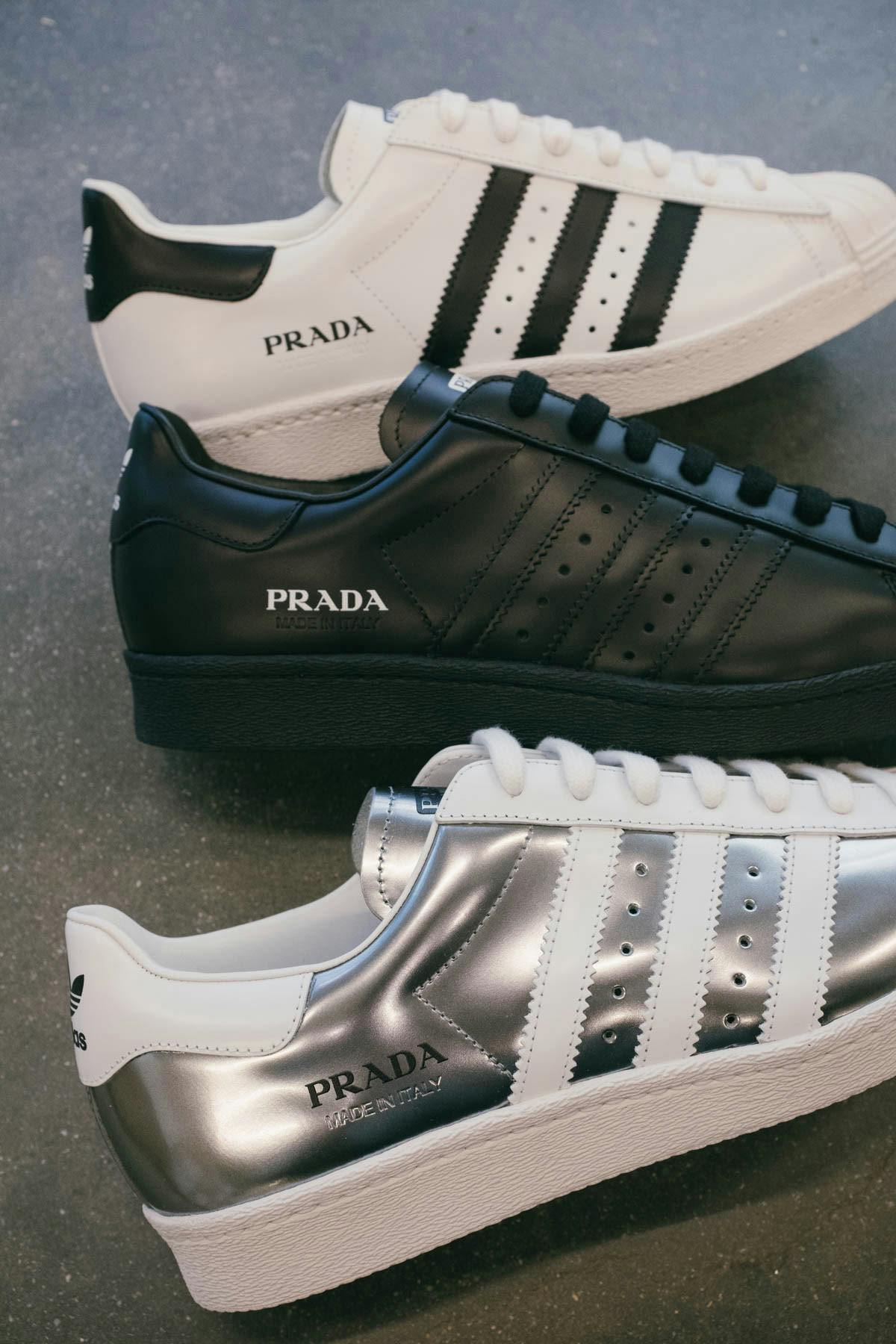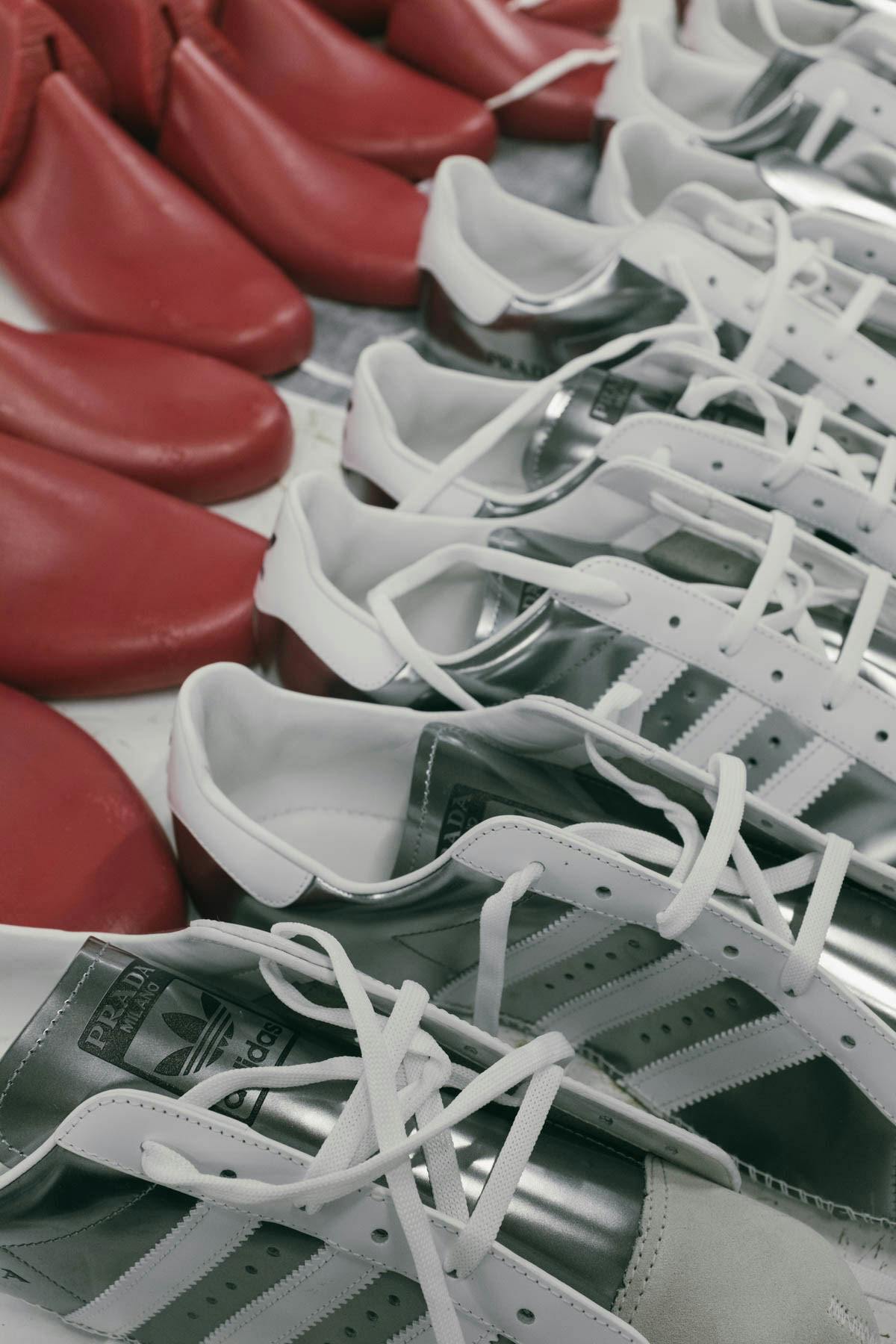 Located in Italy's Marche region, the Montegranaro factory was designed by Guido Canali with the aim of harmonizing indoor and outdoor spaces, balancing clean lines and glass facades with the surrounding landscape. Canali explained his structural designs by noting they are created "out of respect of the physical and mental health and the dignity of the people who will be working between those walls and those gardens."
Building on the pristine white colorway that was released in December of 2019, Prada and adidas have pulled back the red curtain on an additional three color schemes. Faithful to the original colorways that we know and love, the trio is comprised of a monochrome black edition, white with black, and a final chrome silver and white version.
The new Prada Superstar will launch on 8 September 2020, via Prada boutiques and adidas flagship stores worldwide, alongside selected wholesalers. The range is also available via prada.com and adidas.com.