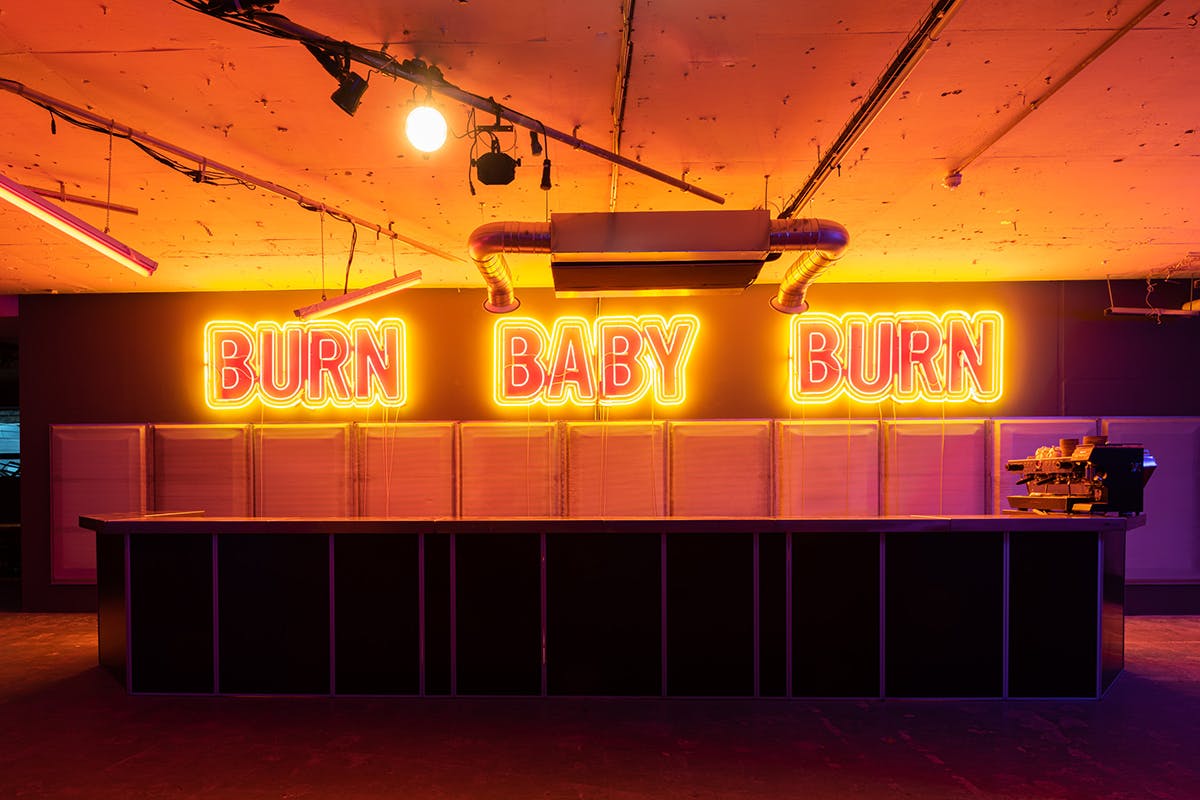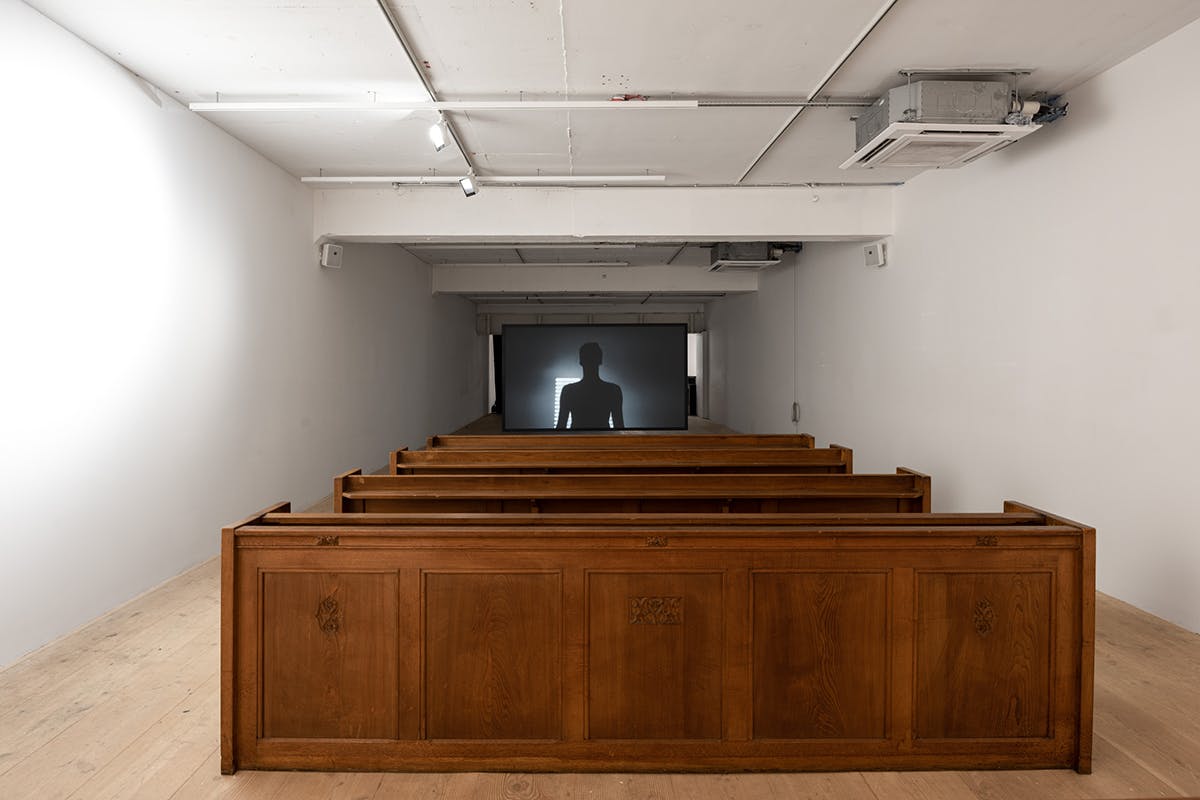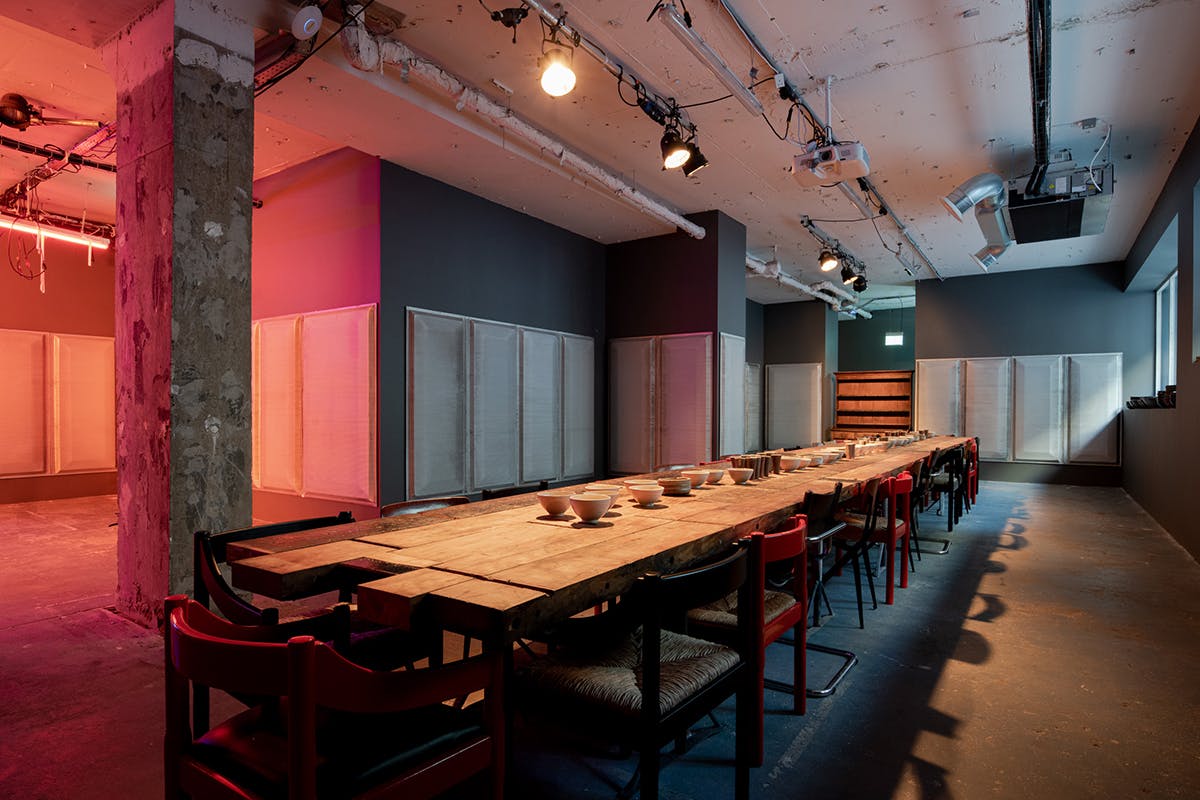 The third edition of Prada Mode, Prada's traveling social club focusing on contemporary culture, took place earlier this week in London. Designed around significant cultural events in various cities across the globe, the experience offers members unique art exhibits, in addition to music and dining.
Following iterations at Art Basel: Miami Beach in December of 2018 and Art Basel: Hong Kong in March of this year, Prada Mode London took place at 180 The Strand on October 2 and October 3. American artist Theaster Gates presented a project exploring the visual and cultural representation of contemporary black identity and material culture, titled Black Image Corporation. The installation provided those in attendance with space to listen, contemplate, and discuss the fusion of art, architecture, music, and everyday life.
Prada Mode also collaborated with The Vinyl Factory and The Showroom, London for Collective Intimacy, a program of live performances and talks. This particular portion featured interdisciplinary interventions by artists, musicians, cultural producers, and members of the public, coming together to create a temporary global community.
Prada Mode London incorporated a screening room highlighting Gates' new film, as well as videos by emerging artists. Scattered throughout were various art objects and furnishings by the artist, focusing on urban renewal and community activation.