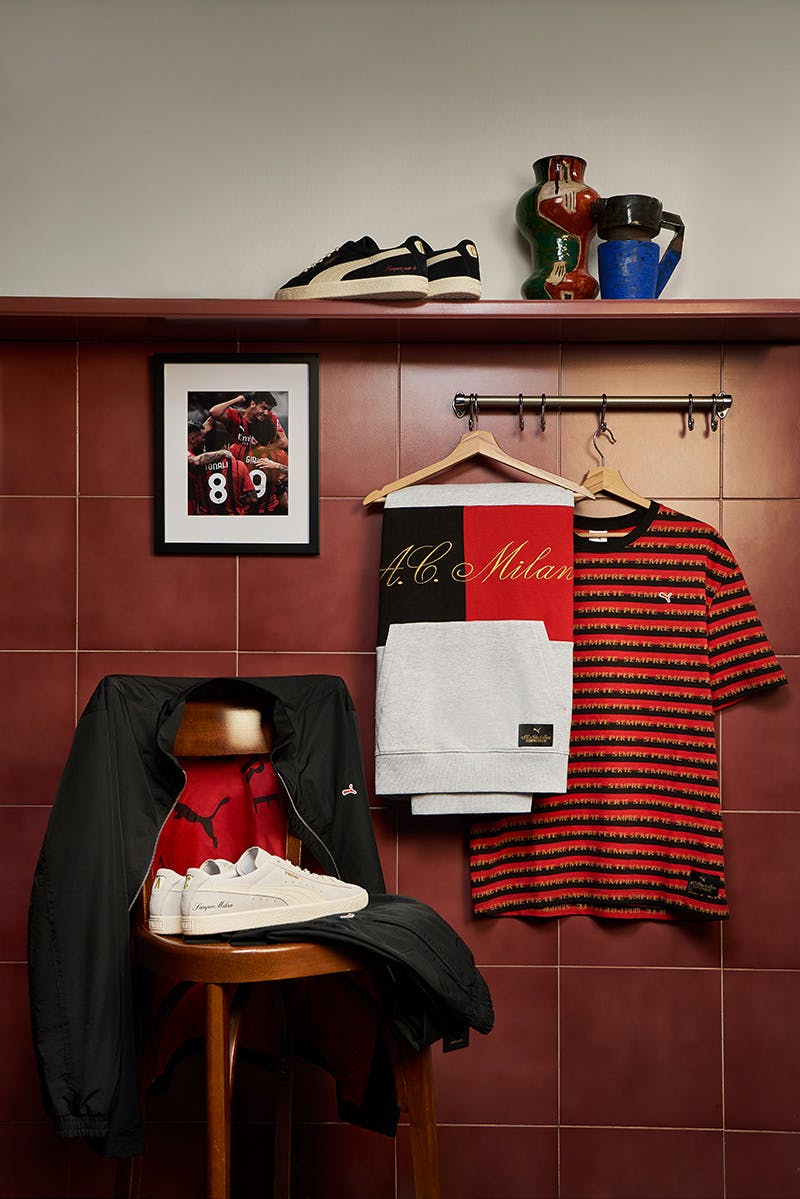 AC Milan and PUMA have today unveiled an off-pitch capsule collection that takes inspiration from the historic club's home city and its standing as one of the epicenters of fashion in Europe.
A streetwear-influenced collection is nothing new in the world of football, but it's rare that the pieces feel as authentic as PUMA and AC Milan have been able to make them look (maybe that's also down to Olivier Giroud's stellar modeling).
The collection comprises premium-knit french terry hoodies, cotton tees, as well as nylon waterproof coach jackets, and track pants (the latter two being the crown jewel of the capsule). Two special-edition colorways of PUMA's Suede Classic XXI sneaker round out the collection.
Instead of just adding co-branded elements and club colors to the pieces, PUMA and AC Milan went a step further in designing the nylon coach jackets and track pants. Both pieces feature jersey linings and scarf-like patches, which are clear nods to football culture.
Check out the collection above and stay tuned for the release tomorrow, December 11.