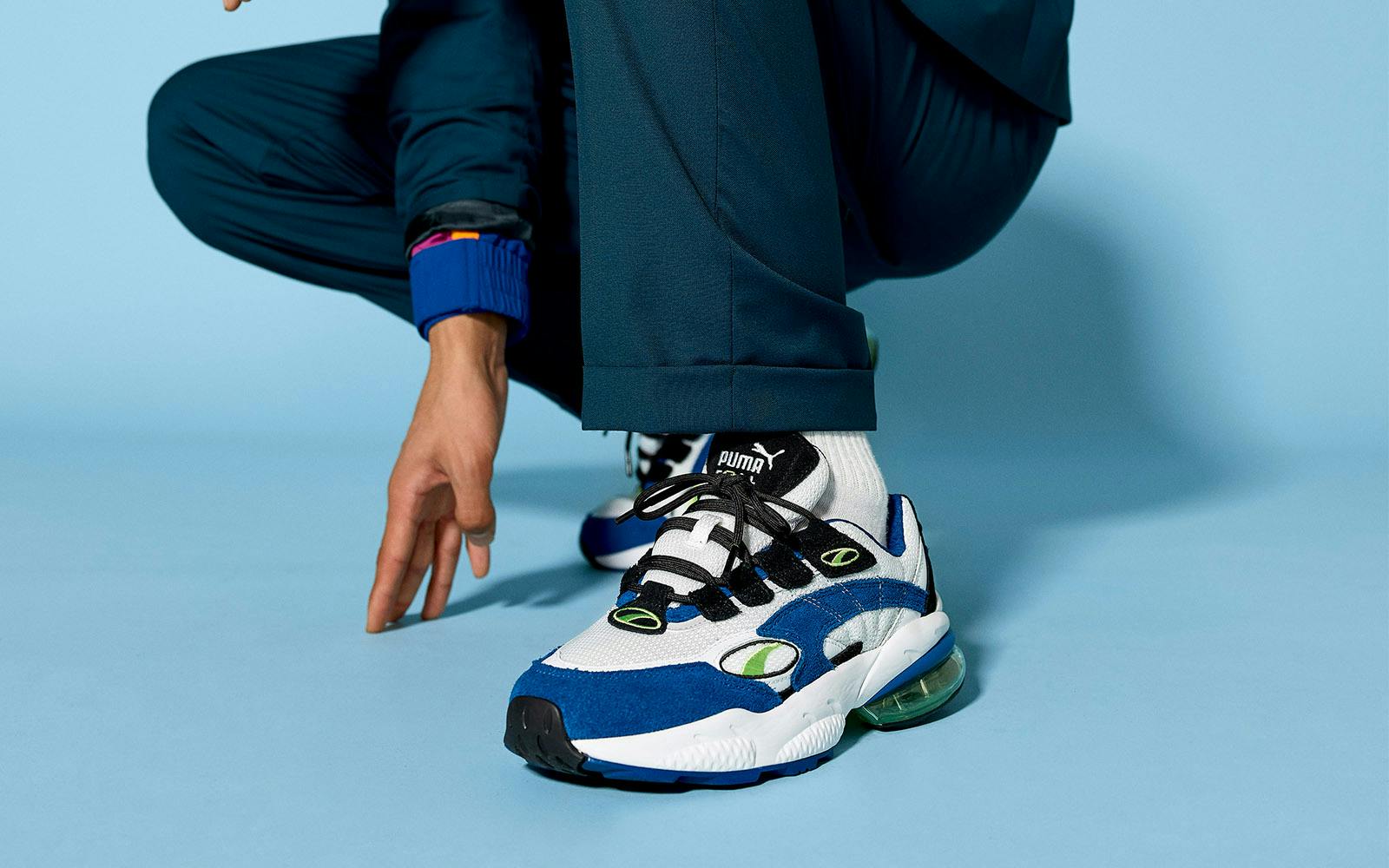 Since the Spring of 2018, PUMA has been on a steady stream of releasing exclusive '80s and '90s-inspired sneakers from its own archive. Between their re-released RS-0, RS-100, and RS-350, their RS-X Reinvention, which utilizes original '80s PUMA cushioning technology in a modern silhouette, their '80s-inspired RS-X "Toys" rework, and their early-'90s revival of the Cell Venom, the Germany-based athletic brand has been looking to its storied past for future inspiration.
To accompany the brand's nostalgic drop, we've highlighted three silhouettes: the RS-X Toys, the Cell Venom, and the special edition RS-X "Transformers," inspired by the legendary movie franchise.
Inspired by retro toys, the RS-X Toys blends primary colors with an on-trend chunky sole, and its limited-edition version, the "Transformers," utilizes specific Transformer-inspired colorways with a signature patch on the sneaker's back. PUMA's '90s-inspired edition, the Cell Venom, features aggressive lines and maximalist designs common in its era, alongside hexagonal Cell technology and eye-catching blue and green hues.
Take a closer look at each retro-inspired shoe in our exclusive editorial below, and shop each sneaker today at PUMA.com.