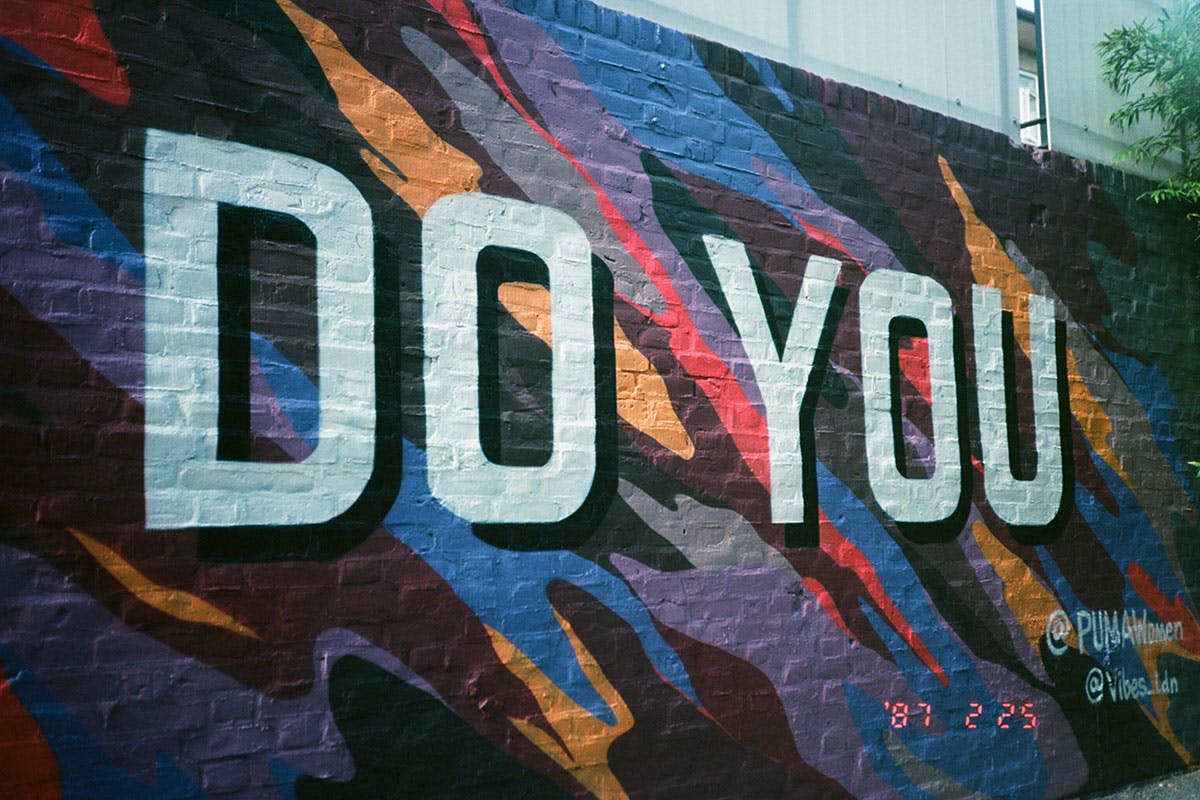 On Thursday March 9 – the day after International Women's Day no less - PUMA took their DO YOU campaign up a notch with the brand's one-day DO YOU health and fitness hub in London's Hoxton. PUMA's already known for partnering with an on-point selection of ambassadors and creative collaborators – from Rihanna, Kylie Jenner and Solange Knowles, to DO YOU's campaign head, Cara Delevingne – as well as being pretty happy to cede a lot of creative control to them on collaborative projects. For the DO YOU Hoxton hub and party, our editor and photographer, Netti Hurley, headed down to sample the football, training, running and lifestyle sessions themselves. Here's what went down.
Life in London is especially busy and it's often about everything but yourself. To counter this, PUMA's DO YOU pop-up hub provides a day to focus on what matters to you and, as the name suggests, do you. PUMA has designed it as a 24-hour experiential hub with a jam-packed program crafted to work with the mind, body and soul to promote fitness and wellbeing. It's simply about reconnecting with yourself.
08:30 – Power Up
To start the day PUMA created a training session to provide us with energy and prep us for the rest of the day. I arrive and drink a matcha juice – it's a gentler, better buzz than coffee, so I'm told, but I actually feel calmer. The session is led by Melissa Weldon, a Ministry Does Fitness coach and the founder of Fem Power UK. PUMA co-created the session together with Melissa exclusively for the day and it really enforces the #DoYou ethos early on. To accompany the session, Jade Avia provides a workout mix energizing and exciting everyone when they need it most.
09:15 – Meditation
Thankfully, a meditation session follows the training session. Meditation is something I've wanted to dedicate more time to for a while but a busy schedule and distractions have made this difficult. Pandora Paloma – a lifestyle and wellbeing guru behind the food coaching and wellness service Rooted London – hosts the session and it's incredible. After spending 16 years working in fashion, beauty and lifestyle PR, Pandora knows perfectly well the low-key stresses that come with modern city life. The sessions are an alternative approach to the conventional cool down combining traditional post-workout relief with a unique and introspective mindfulness exercise. By lunch time I'm already feeling calmer and relaxed. It's a welcome escape and I'm thinking I should undoubtedly meditate more often.
09:30 – Wellness & Nutrition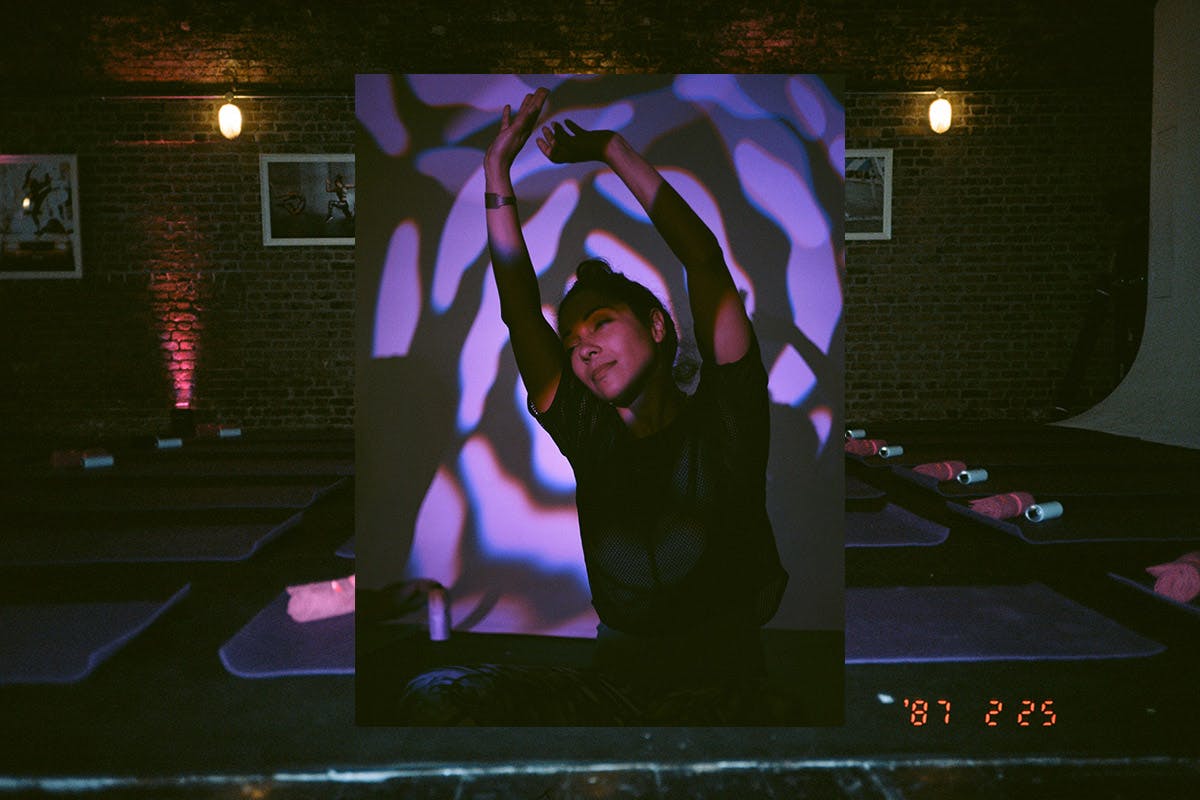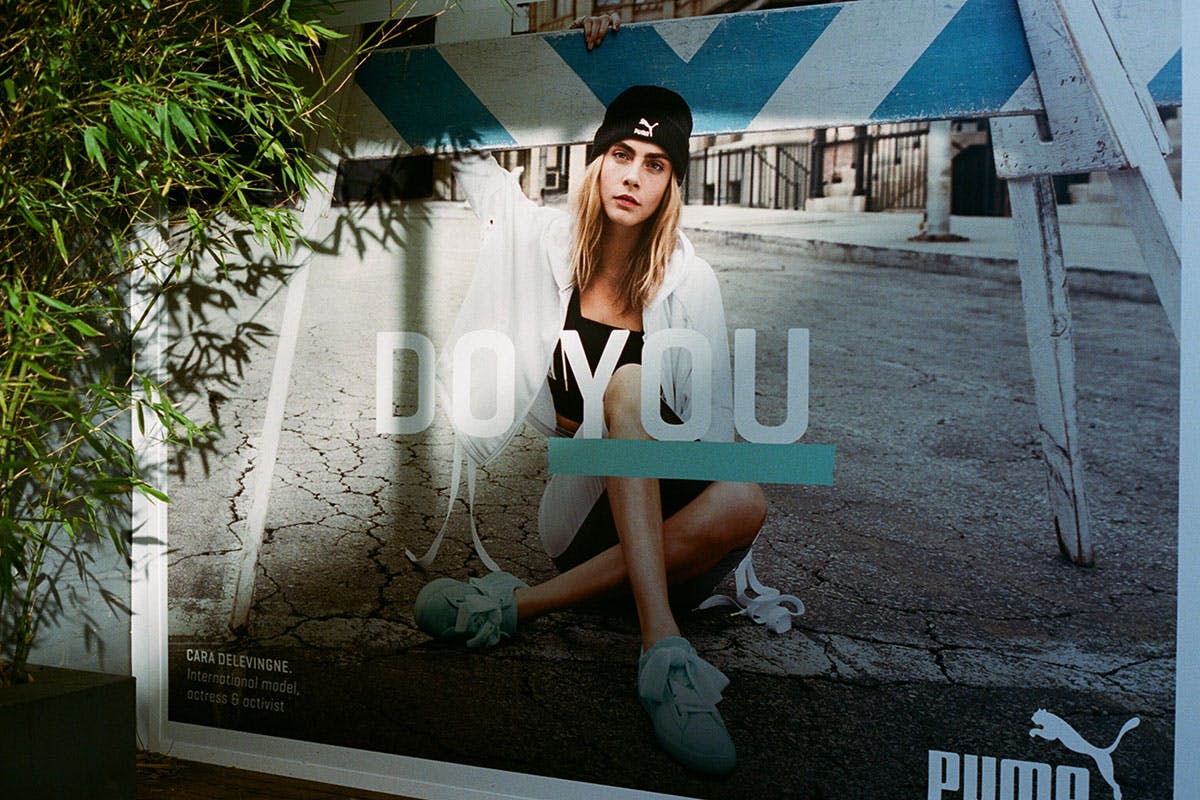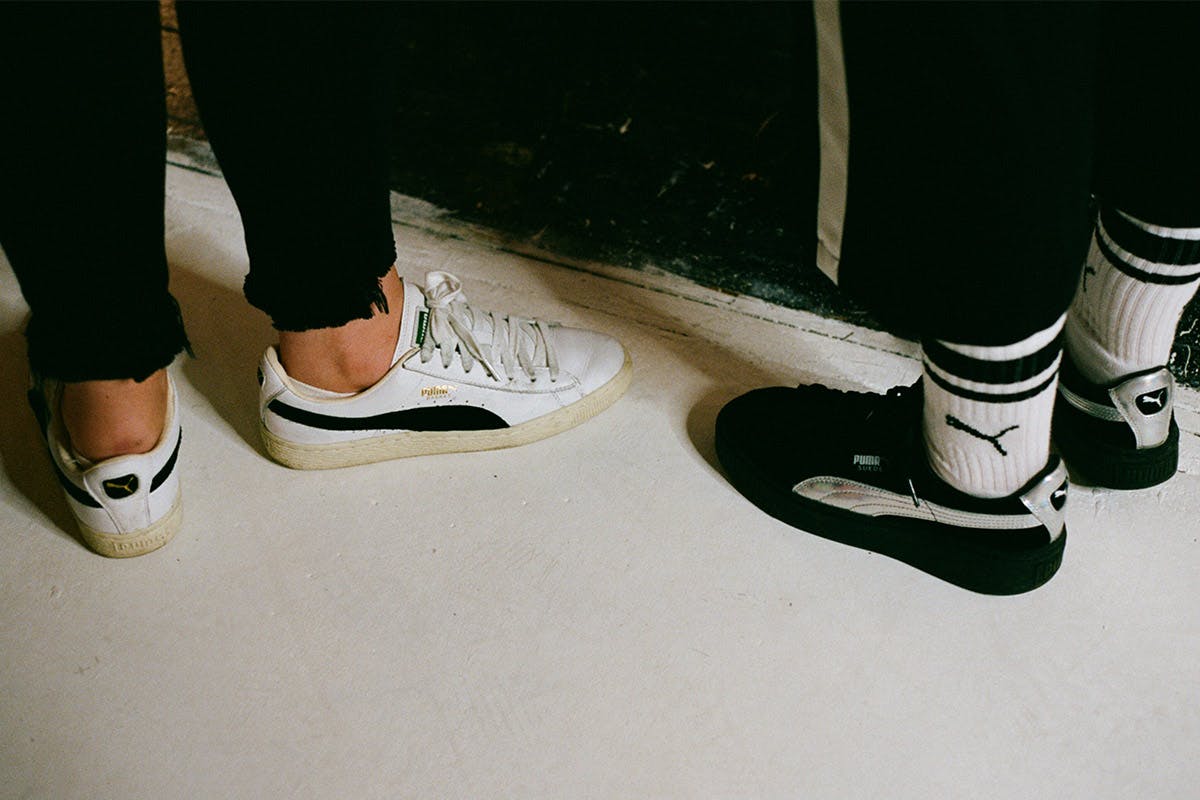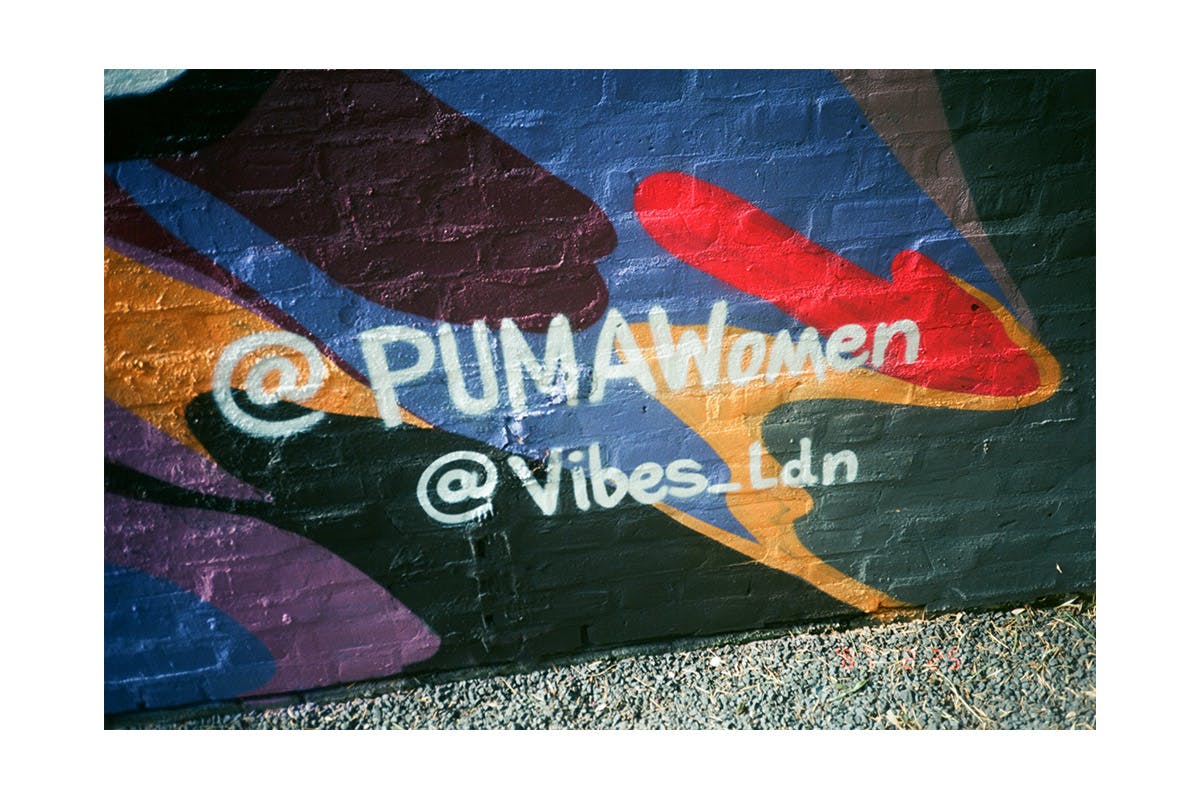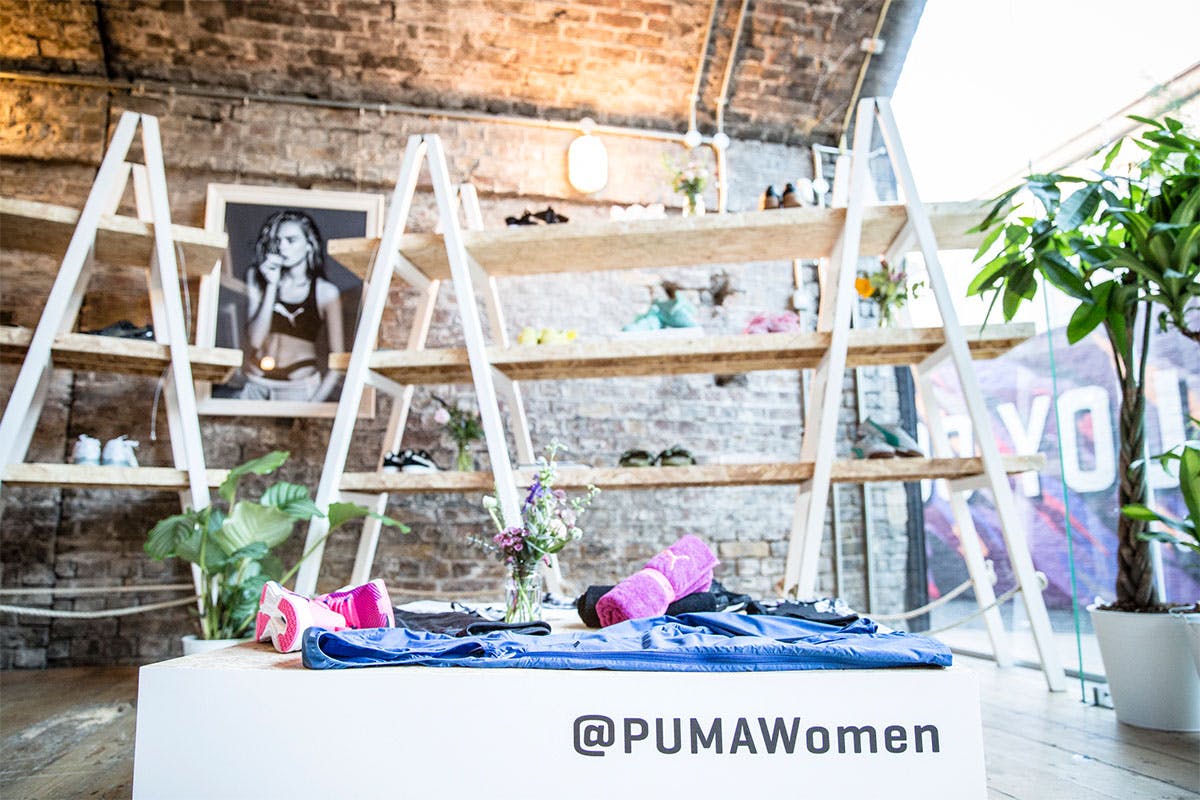 My wellness and nutrition session is also booked in with Pandora. Her approach is refreshingly holistic: drop the fad diets and just listen to what your body wants and needs. Nutrition is personal to our own bodies. We talk about sleeplessness and bad habits and I admit that I sleep next to my phone, scroll through Instagram late into the night and obsessively use WhatsApp. "Your mind sees phone light as daylight," explains Pandora. "So immediately your body believes it's morning and acts accordingly." During the nutrition session Pandora also gives us recipes designed to help combat sleeplessness, improve our skin and build strength. Pandora remains on hand throughout the day offering guests the opportunity to book one on one sessions based on skin care, digestion, strength, energy and sleep.
10:00 – Never Stop Running
The run session is designed to push endurance and build confidence and is hosted by trainer, professional boxer and fitness model Lisa Moore. Runners begin at the PUMA Hub before setting off for Victoria Park via a scenic route along the canal. At Victoria Park, Lisa — who herself embodies the #DoYou ethos and spirit — challenges runners to interval sprint sessions. Primed with a positive attitude and fitness tips, we're all starting to understand how and when to push ourselves to perform in ways we haven't before. Once again, I'm relieved to take part in a second cool down mediation following the runs with a short break before the football session that was up next.
13:30 – 5-Star Skill Showdown As the afternoon hits, I experience what is possibly the most inspiring part of the day. Across town at Arsenal Football Club's training ground, the Arsenal Ladies FC team kicked off a skills session. Fara Williams, Danielle Carter and Dominique Janssen hosted the session which gave everyone the opportunity to have a kick about, learn new football skills, receive tips and ask questions. The female athletes really imparted the #DoYou spirit on myself and the others with their stories of overcoming setbacks and hurdles in a male dominated sport.
15:00 – Styling Session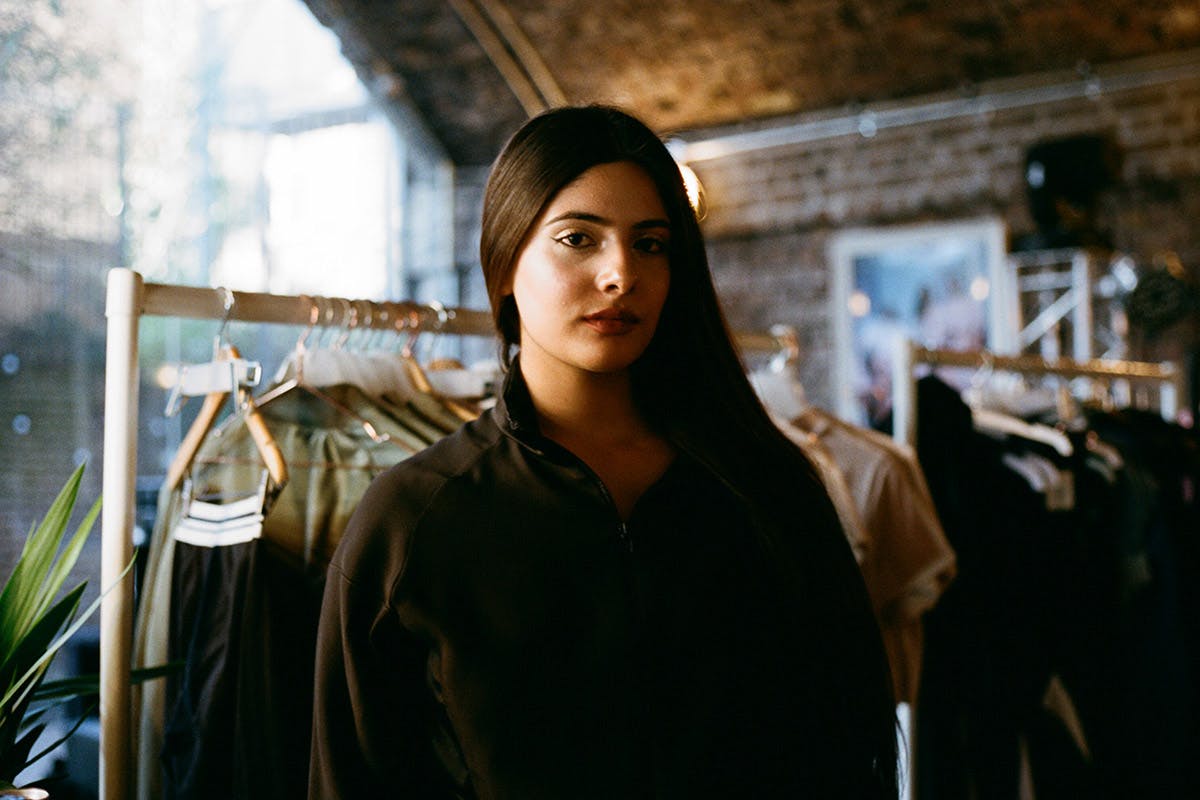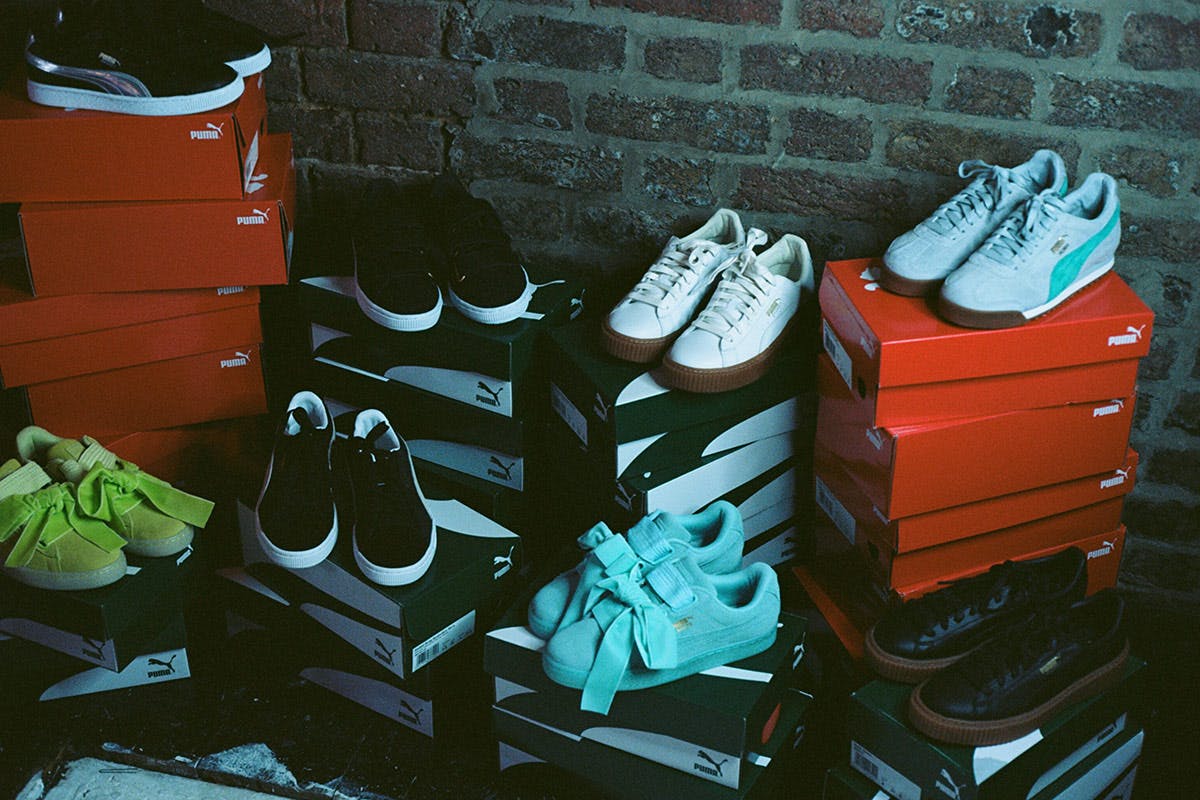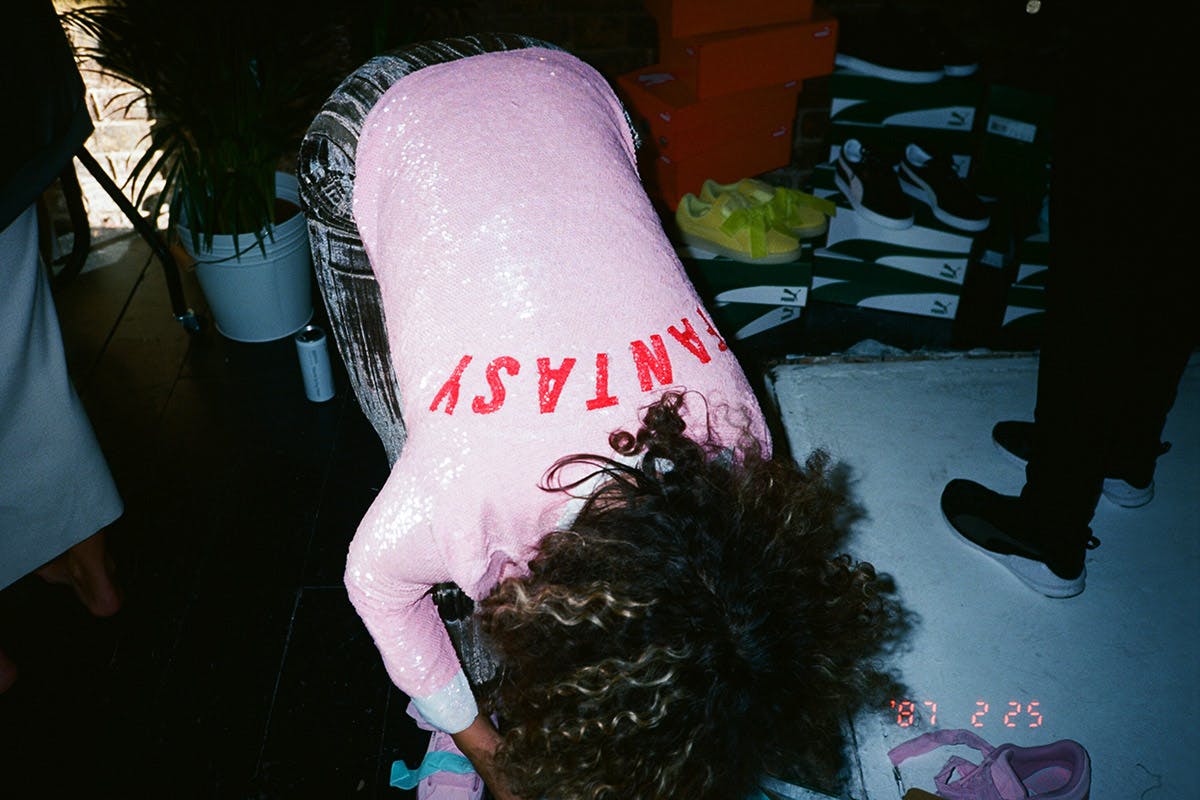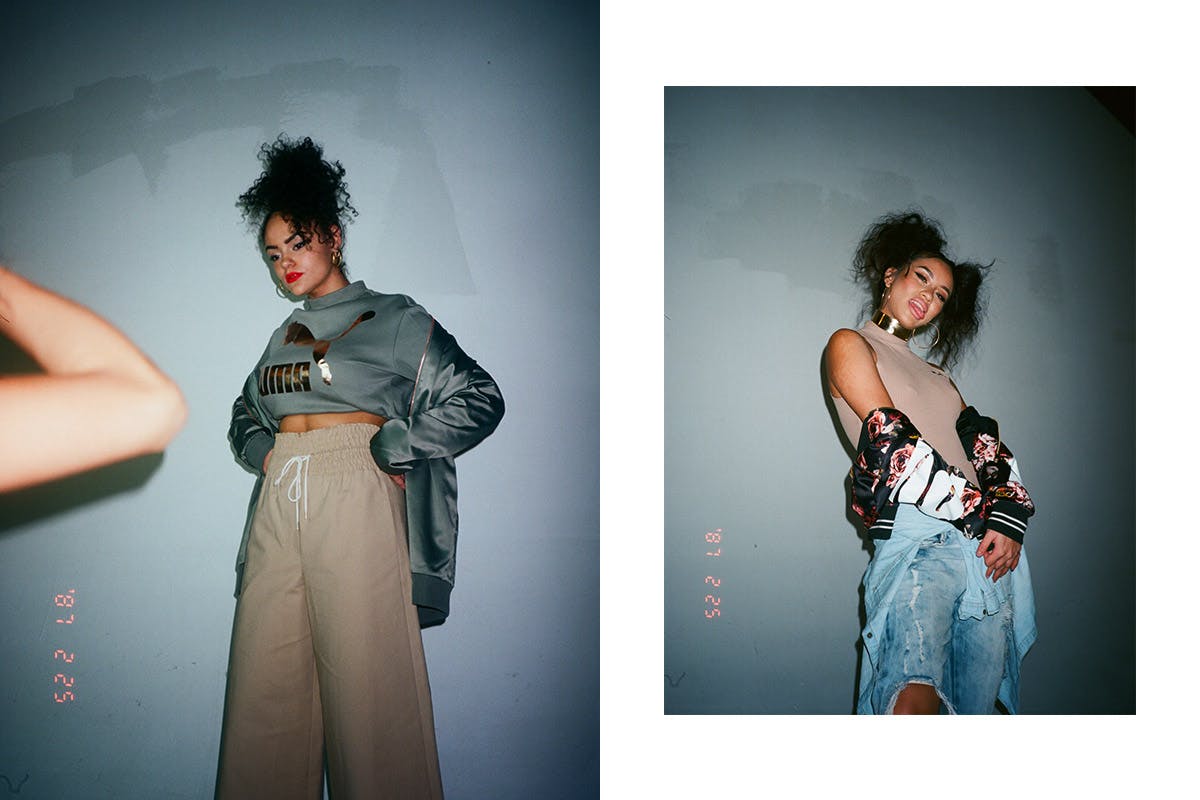 Meanwhile, back in Hoxton, stylist Gabrielle Sky joined Highsnobiety's own Nayaab Tania for the afternoon style session, while photographers Emma Breschi and Loan Nguyen took the shots. The women are part of PUMA's Female Movement – a creative collective who are helping redefine what success means for women outside of and separate to the dominant, traditional definitions.
The styling session acted as an interactive way for the people to express and enhance their style freely while under the guidance of the professionals but it also meant we could get up close with some of PUMA's hottest drops. There's makeup and prosecco, of course, but to be honest, everyone's eyes are on Fenty!
19:00 – Sounds for the Soul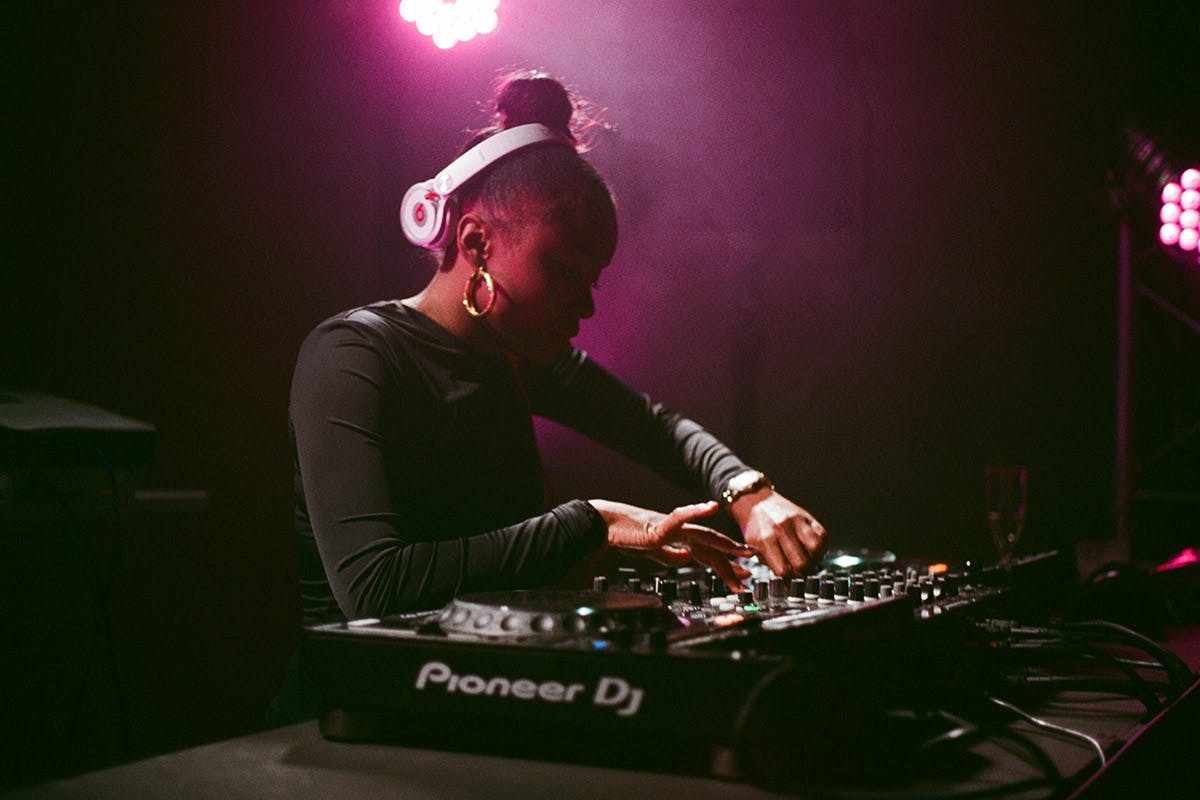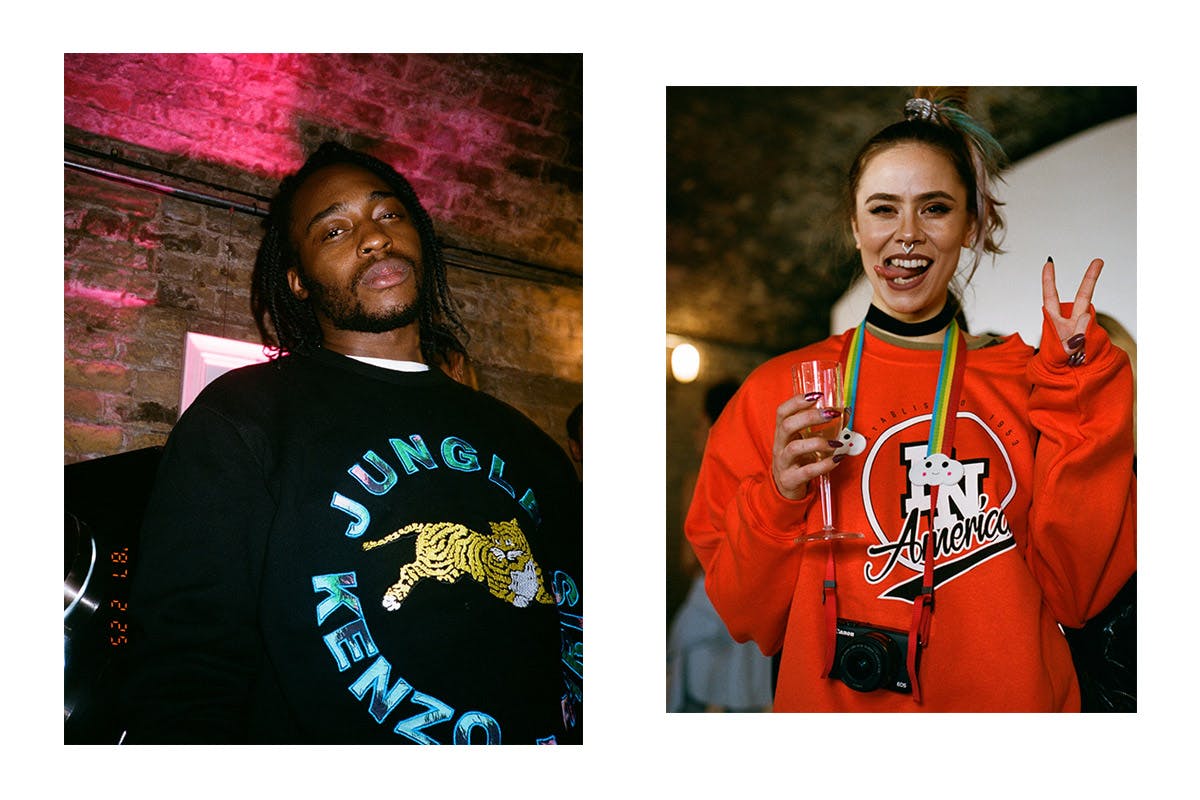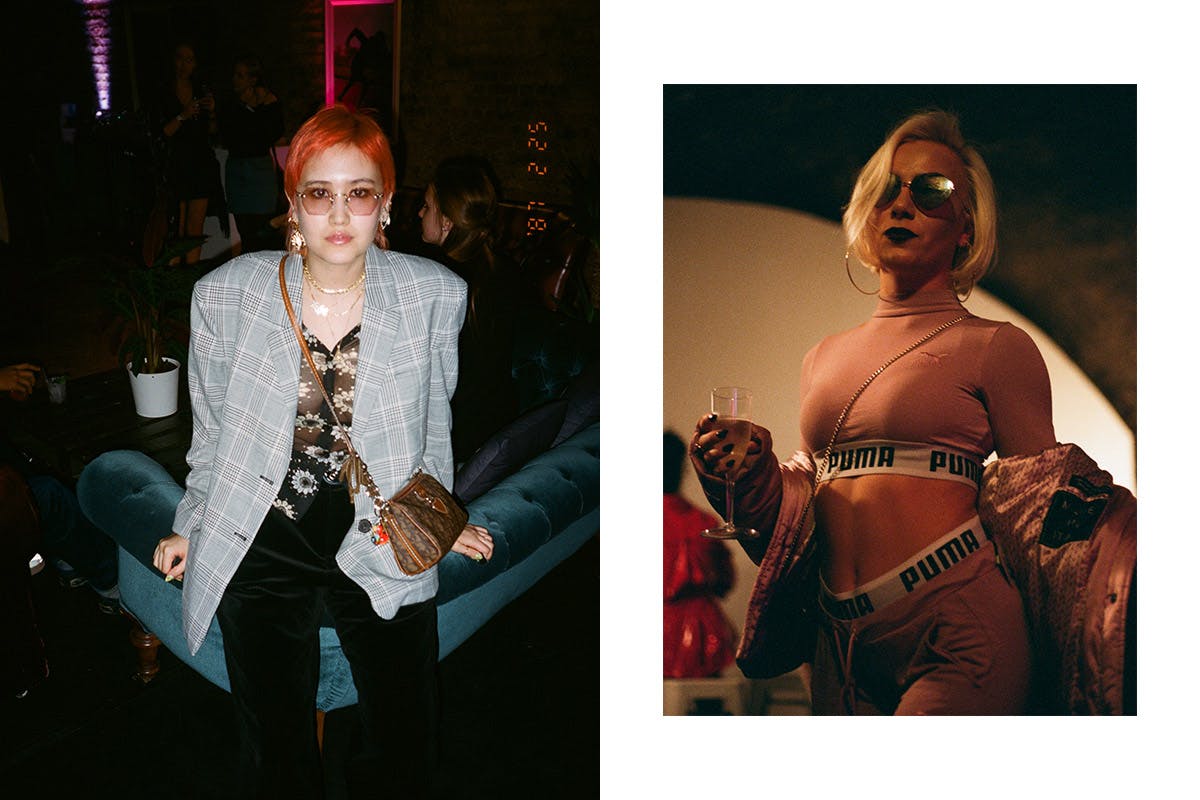 The day ends with PUMA's Sounds for the Soul party which highlights how too often male DJs and performers dominate club nights. The Sounds for the Soul party featured an all-female, cross-genre lineup putting the capital's talent front and center. The cocktails flow while core Female Movement member and Kiss FM DJ Tinea Taylor plays a killer mix to warm up the crowd.
Outside, the queue for the guest list runs all the way down the street as people make their way in and take 'gram-worthy shots near the brick spray-painted DO YOU wall, which seems to double as a kind of photographer's backdrop. Meanwhile, Emerald Rose Lewis delivers her set inside the venue before DO YOU's resident curator and Rinse FM drive-time DJ Jade Avia takes to the decks for the closer.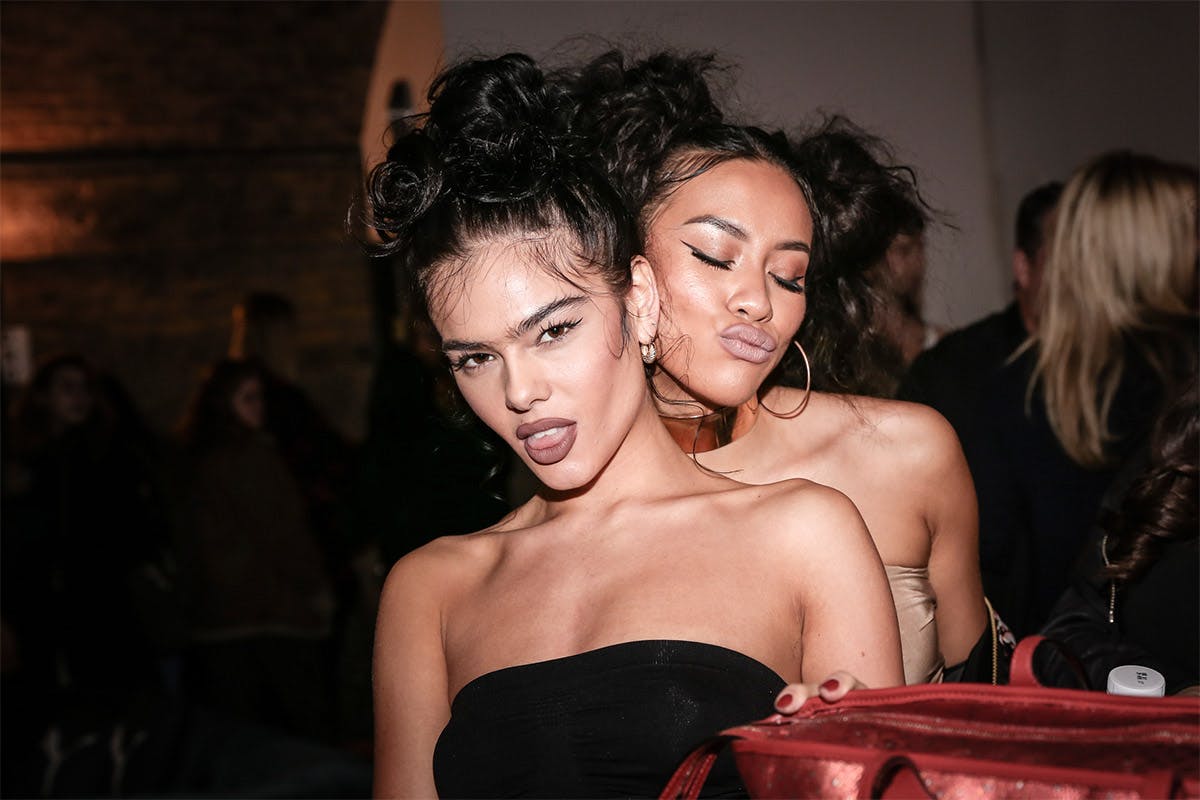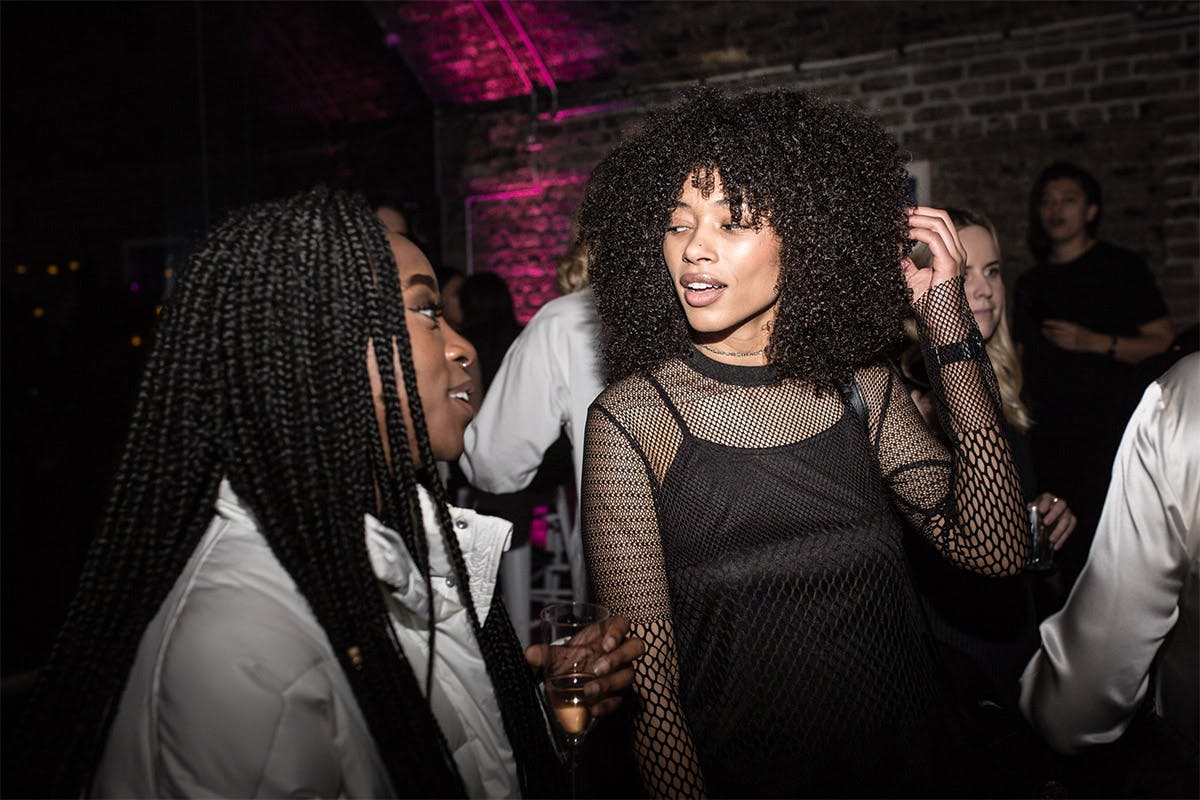 With PUMA and DO YOU the message is straightforward and strong: reconnect with yourself, be active, be healthy in body and mind; but also wear what you love, have fun and feel the best you can in yourself. PUMA makes sure these are more than just words, they're decisive actions. The leaping cat is backing it all up by putting women in the creative driving seat in their core projects. So for that, big up PUMA! ?
For more on PUMA, check out the original DO YOU campaign shots with Cara Delevingne or follow PUMA Women on the 'gram to stay in the loop.