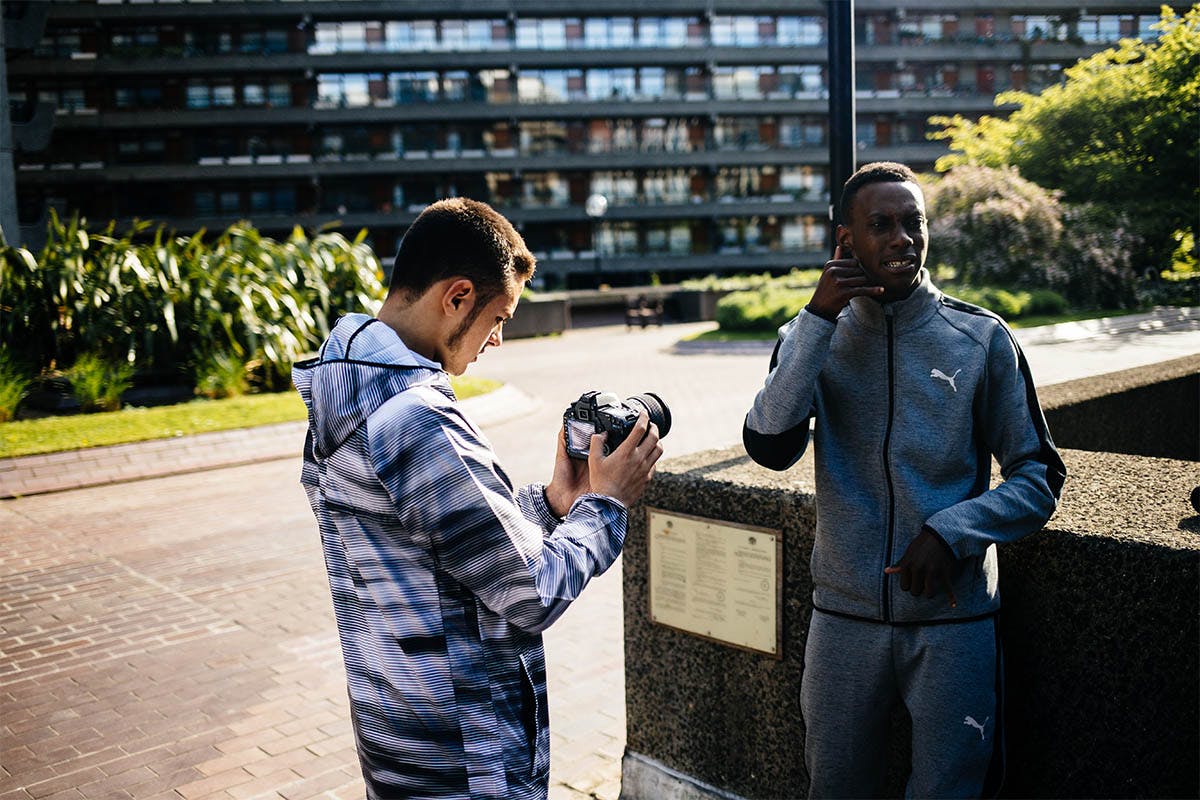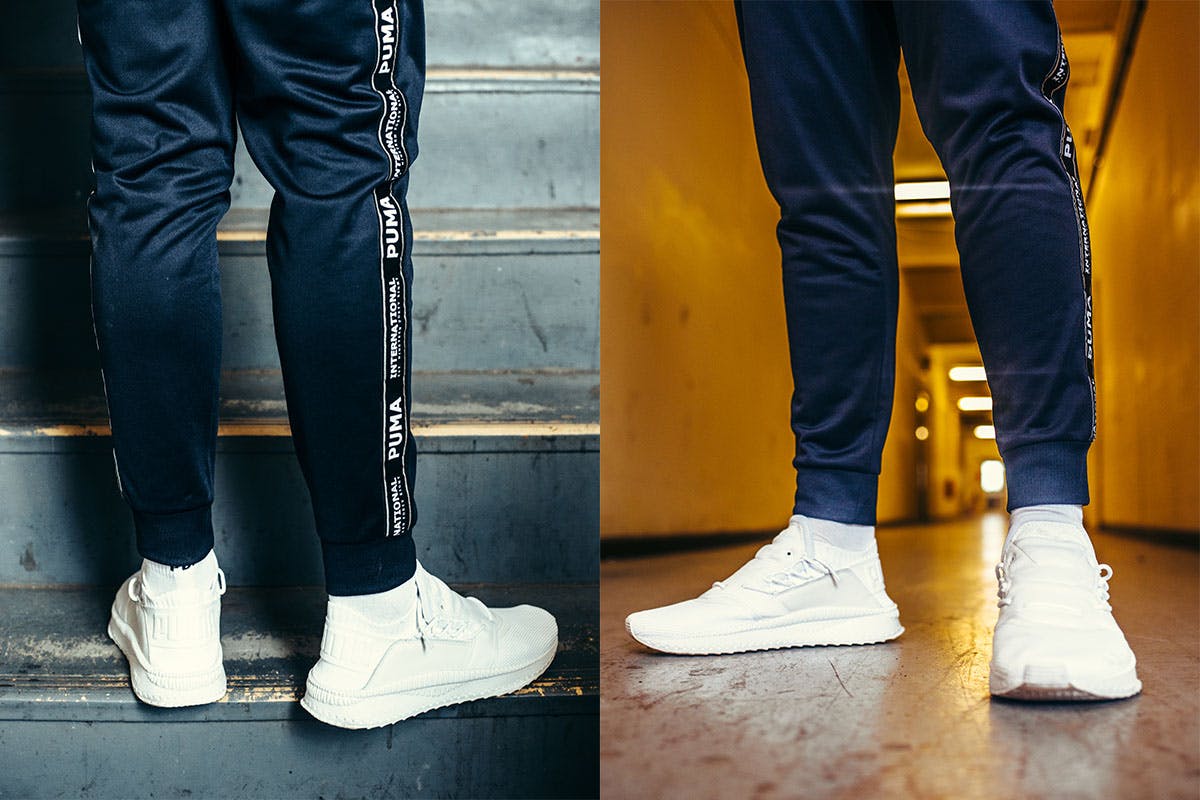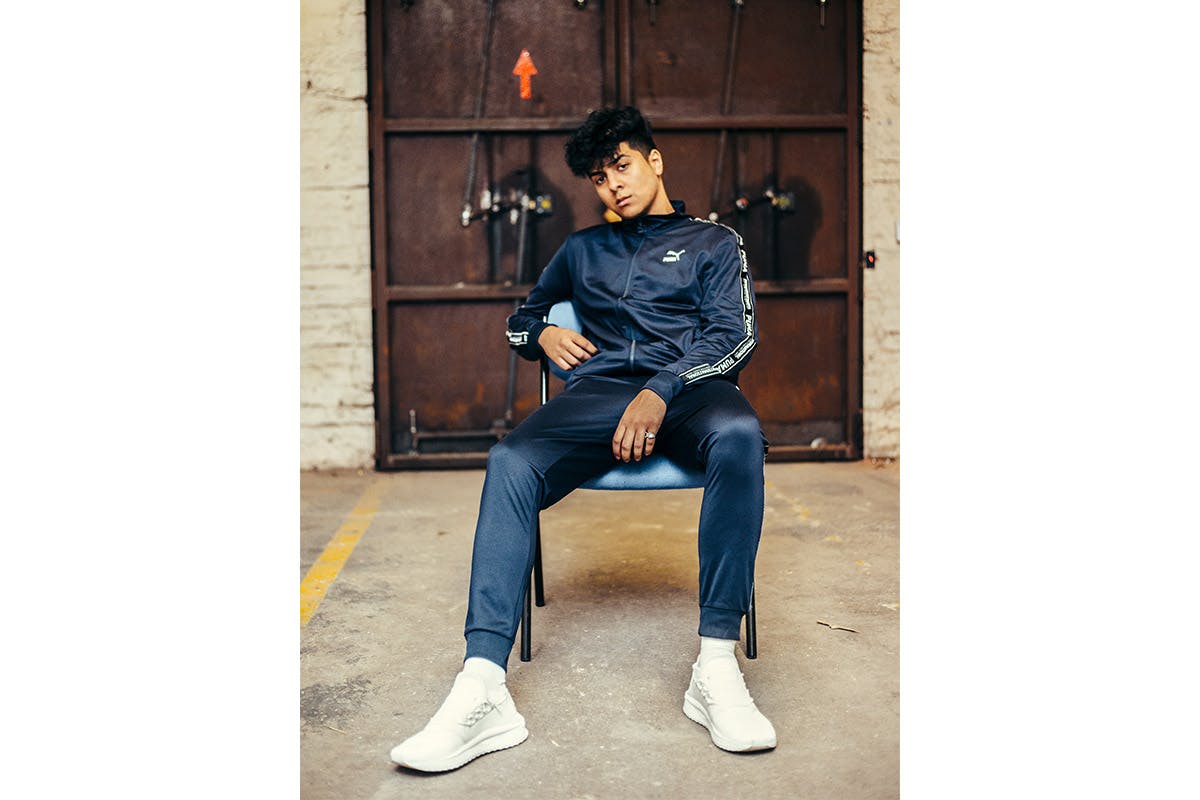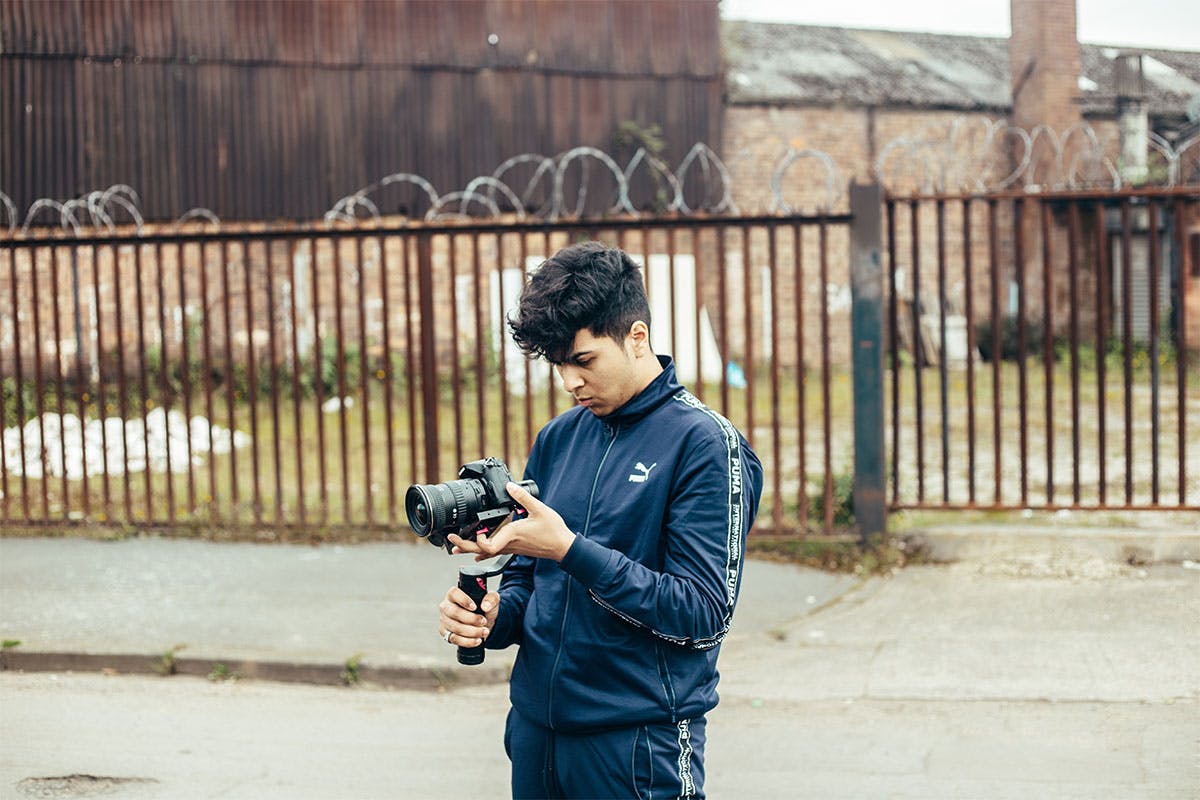 Meet Mancunian Sami Mahmood and Londoner Riley Jhanji, two upcoming videographers not even hitting 20 but who are already making waves in their respective cities. As part of its Run the Streets project, PUMA is giving a voice to this next generation of creative forces who're representing their ends through hard work and hustle.
The guys have never met, yet they both picked up the camera at similar times. Taken together, they've captured hundreds of artists across multiple projects, with big hitters like Novelist and WhyJay making it in front of their lenses. The two's work forms part of the next stage in their cities' scenes, as well as the new grime renaissance.
As part of Run the Streets, the two tested out PUMA's new techy street-ready silhouette, the TSUGI SHINSEI. With 'tsugi' Japanese for 'next' and 'shinsei' translated as 'reborn', the sneaker mirrors the message these creators are sending with their attitude and their work. Encompassing PUMA's forward-thinking philosophy of Sportstyle running gear, the sneakers work a snug sock-like construction with nylon padded tongue across the brand's trademark IGNITE foam. The smooth ride is mirrored through the smooth, minimal lines of the shoe. Its contemporary edge sharpens thanks to the innovative new lacing system. From the brand that brought you automatic lacing comes a system that's split across the TSUGI SHINSEI's lateral and medial sides, ensuring a secure and comfy fit.
Manchester's Sami Mahmood is the guy behind SVMIVISUALS, a YouTube channel started in 2014 housing tons of music videos from some of the strongest upcoming MCs in hip hop and grime in the city. "The majority of the artists are Manchester-based," explains Sami. "I think that's why I've built such a buzz for myself because I've spread myself across the whole city to the point that if someone's in need of a video, my name is most likely to get mentioned first."
While it may have started in the front room of his close friend Sin-Seer, the channel is now a project Sami runs himself, with some of his strongest work so far being, he reckons, with Fumez & Sweeney on track "One Day" or Izzie Gibbs & Fumez's "Them Times". "WhyJay did a madness on instrumental and the visuals just turned out insane, with the motion tracked text and scribble effects," adds Sami.
Meanwhile upcoming Londoner Riley first picked up a camera two years ago, inserting himself square in the scene and managing to bag a vid for Novelist's "Endz" straight off the bat, back in 2015 – a year after the MC was nominated for Best Grime Act in 2014's MOBO Awards.
"I always used to watch stuff on YouTube off people I knew. As I became older like the production of videos and stuff always interested me and it just made me wanna be a part of it," he explains. "I used to watch vids thinking rah I could've done that... ahh that could've been done better."
Some 70 artists later, Riley's on the come up.
Watch the videos above and find out more via PUMA's site. Show us how you're running your streets by tagging @PUMA on the 'gram and using the #RunTheStreets and #Tsugi hashtags.
Next, meet the two upcoming photographers running the streets of London and Manchester in part one of PUMA's project.