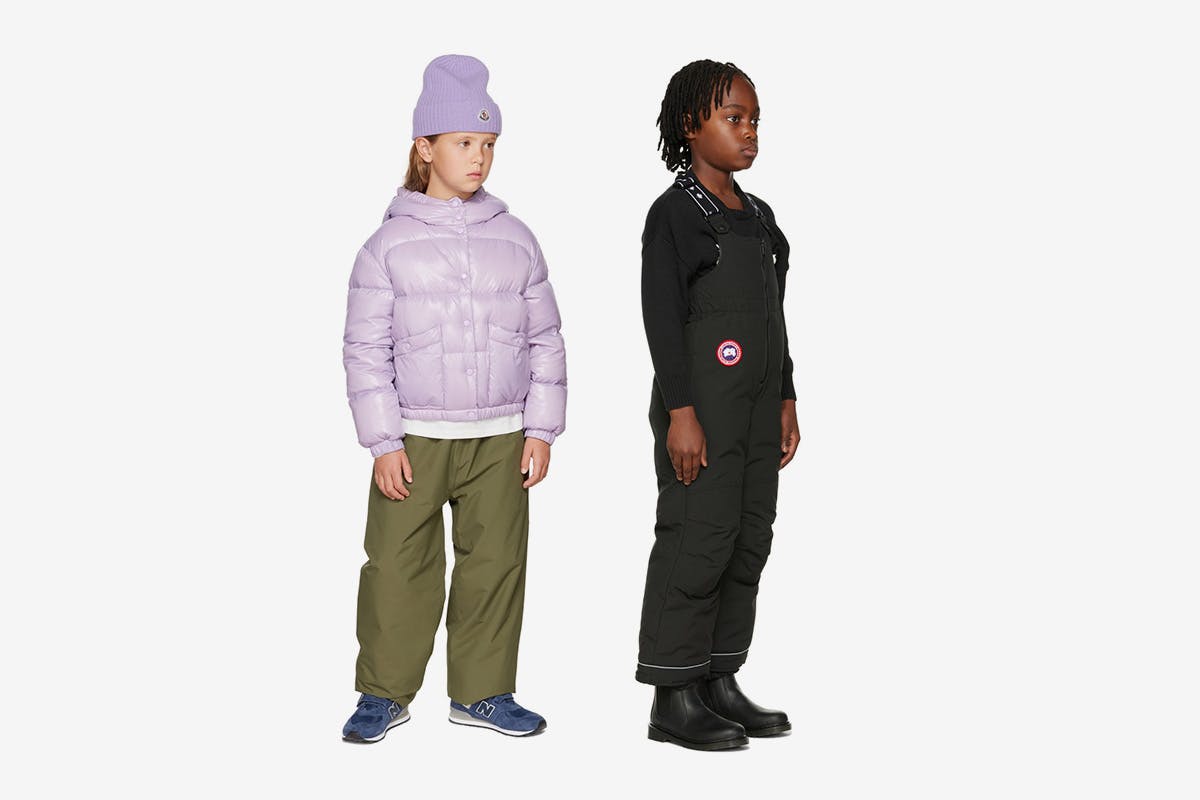 TikTok is all the proof we needed that we humans will consume — and absolutely love — almost any content that is put in front of us. From tortilla-slapping challenges and DIY life hacks to a little girl vibing to a chaotic refix of Kanye's Mercy. This short video is taking over every FYP right now with almost 34 million views, prompting users to Duet the viral video and baptize her as the #ravebaby.
In the face of freezing, adverse conditions — which most of us despise — this little raver gives us a lesson in how to make the most of it. The toddler follows the beat with a unique variation of a classic two-step, and the surrounding revelers hype her up as she shines in her baby-pink Moncler jacket. One bougie little star!
Ski fits are not planning on leaving our Insta feeds anytime soon. With the rising fame of ski gear such as moon boots, celebrities like Dua Lipa, Paris Hilton, and Lil Nas X are some devotees of this new trend. Oh, now you can add #ravebaby to that list.
Most parents are obsessed with dressing their kids as cute as possible, and this girl's mom definitely mastered the task with this fit. Moncler — aka. the GOAT of ski garments — usually screams sophistication, but this baby-size jacket is adorable AF! With a matching beanie, some big-ass ski sunnies, and a pom-pom-adorned beanie, she's nailed cute ski style.
Shop #ravebaby's après-ski style below.
Want to keep browsing? Head to the Highsnobiety Shop for more products that we love. Highsnobiety has affiliate marketing partnerships, which means we may receive a commission from your purchase.