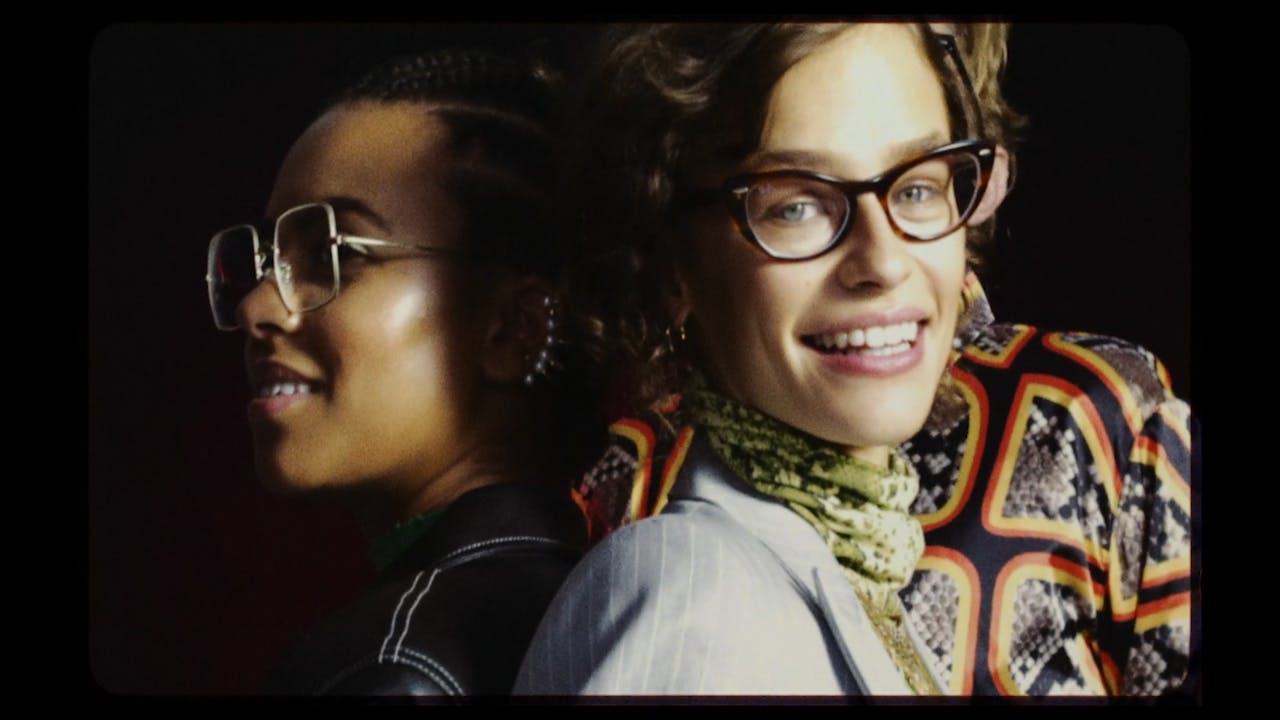 Highsnobiety / Roberto Brundo
The question of "how you see the world" can be an exercise in philosophical musings… or it can be as literal as pointing at the glasses resting on the bridge of your nose. Since the first pair of eyeglasses were invented in Northern Italy around 1300, these corrective lenses have come in every size, shape, and color; helping legions of people navigate the world or, more recently, read astrology memes on Instagram.
But for the chronically weak-visioned among us (hello from behind my own thick pair of lenses), the sheer amount of options for corrective eyewear can easily seem endless and overwhelming — especially when we're staring down a wall of frames at the optometrist. Rather than facing down eyeglass towers of terror, one of the most OG eyewear brands on the market, Ray-Ban, came up with a different solution: frames and prescription lenses matched for every unique eye. For the brand that created the iconic Wayfarer and Aviator frames, introducing the option to custom-build a complete pair of eyeglasses was a natural next step.
Eyeglasses aren't just a literal window into the world either. They also make for a pretty great metaphor when places on the faces of artists whose lives play out on-screen. For MTV presenter Aminata Belli, Instagram influencer Melani Kieback, and actor Leonard Kunz, looking into a lens is just another day on the job. But beyond crafting their creative visions (or, in Leonard's case, acting out characters) on screens large and small, they've also turned to Ray-Ban to clarify their own narratives.
With their own custom-built prescription lenses on-lock, the three artists took a break from the camera lenses they're used to and stepped into the sights of photographer Roberto Brundo to show off their new frames.
Slide through to see what Ray-Ban glasses they're rocking and read what they had to say about the challenges and rewards of building a career in front of the screen. And for all the info you need on Ray-Ban's prescription lens program, head to their website.
Aminata Belli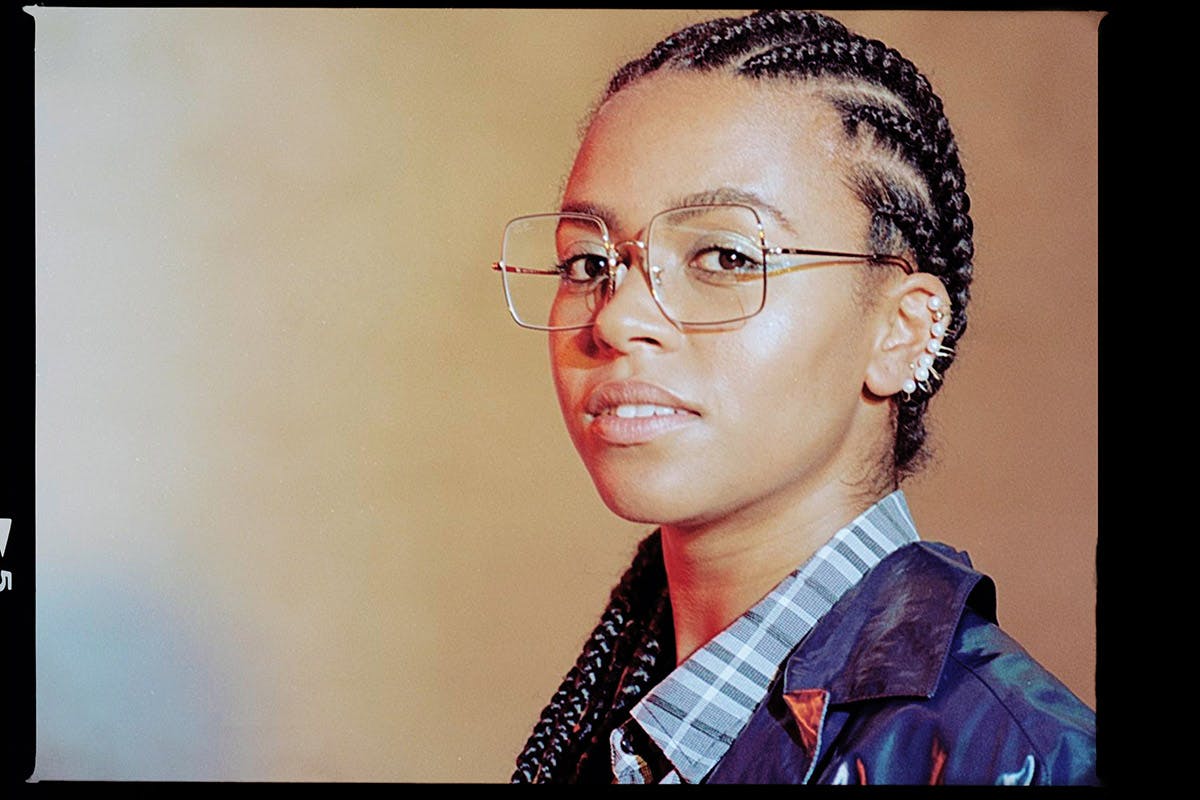 Highsnobiety / Roberto Brundo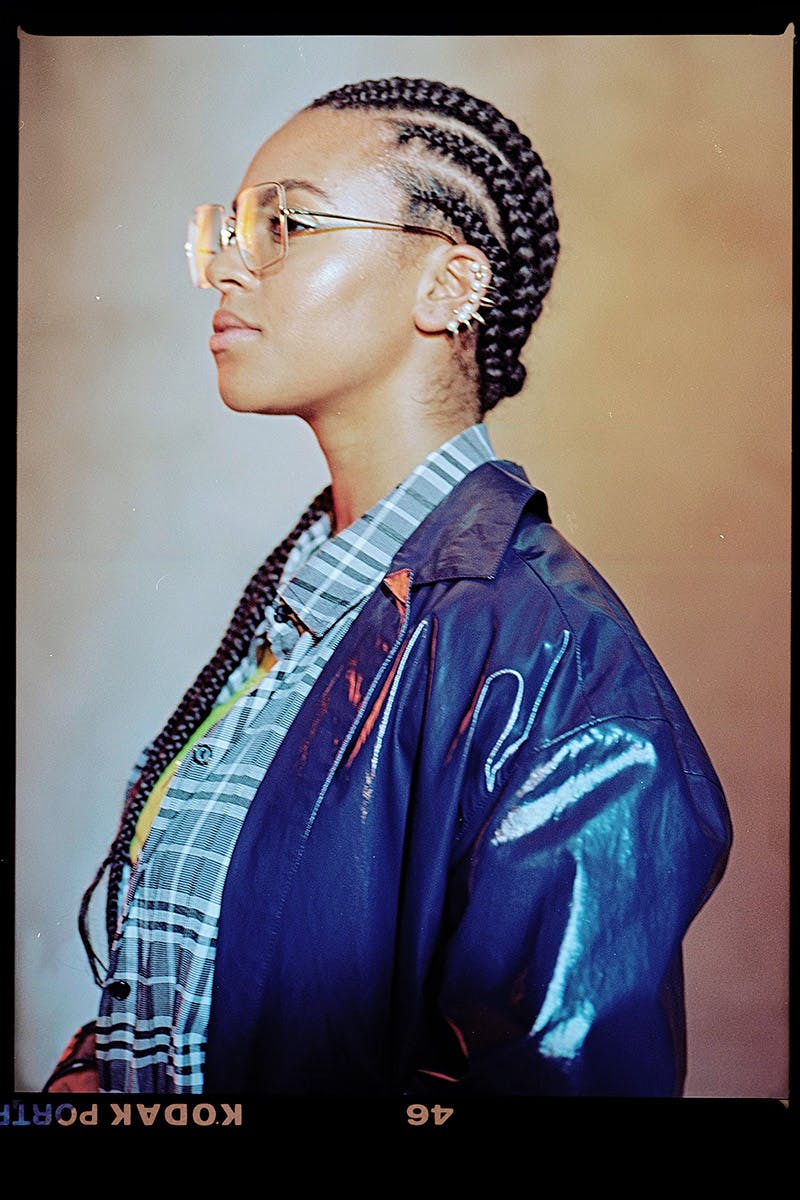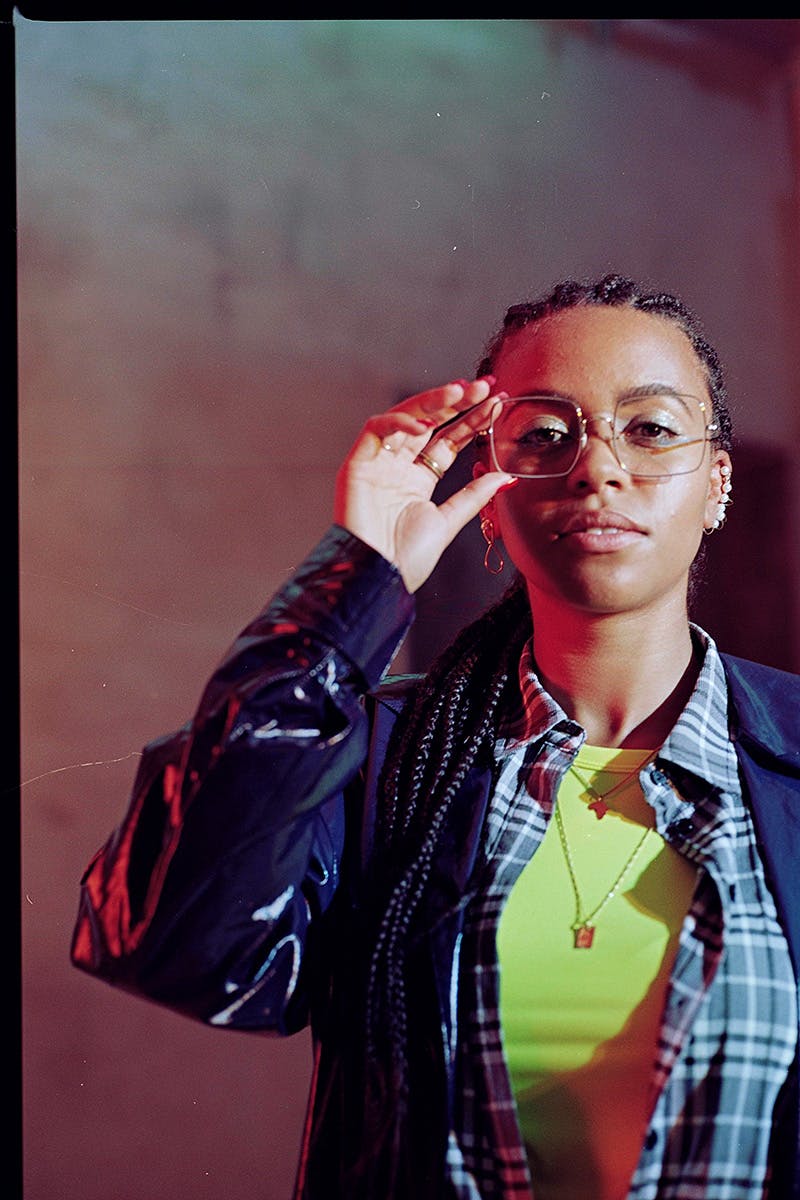 How did you get involved with MTV? Did you grow up watching the channel?
Everyone grew up watching MTV. It was always my biggest dream to work at MTV, but when I started being a presenter, there wasn't really MTV. It was the time [when] MTV had a bit of a beauty sleep. But now MTV came back to free TV and I'm a part of it. This year, I told myself to be more outgoing in terms of doing my job and telling people that I'm good at it. Because I'm always just hustling, hustling, hustling and waiting for someone to see it, but that's not always how it's going to work.
No, you have to be like, this is what I'm doing, it's good.
Yeah, exactly. But I'm not that person. I don't want to tell everyone I'm amazing. I want people to see that I'm doing good work. But the industry isn't waiting for you. You have to tell them and put yourself out there. I met the brand director of MTV at a party because a producer I've worked with before introduced us. I said, "Hey, if anyone is tired of being MTV host, I'm here and I got lots of energy and I really, really, really am MTV." He got my number and then next week I got a job at MTV. [Laughs]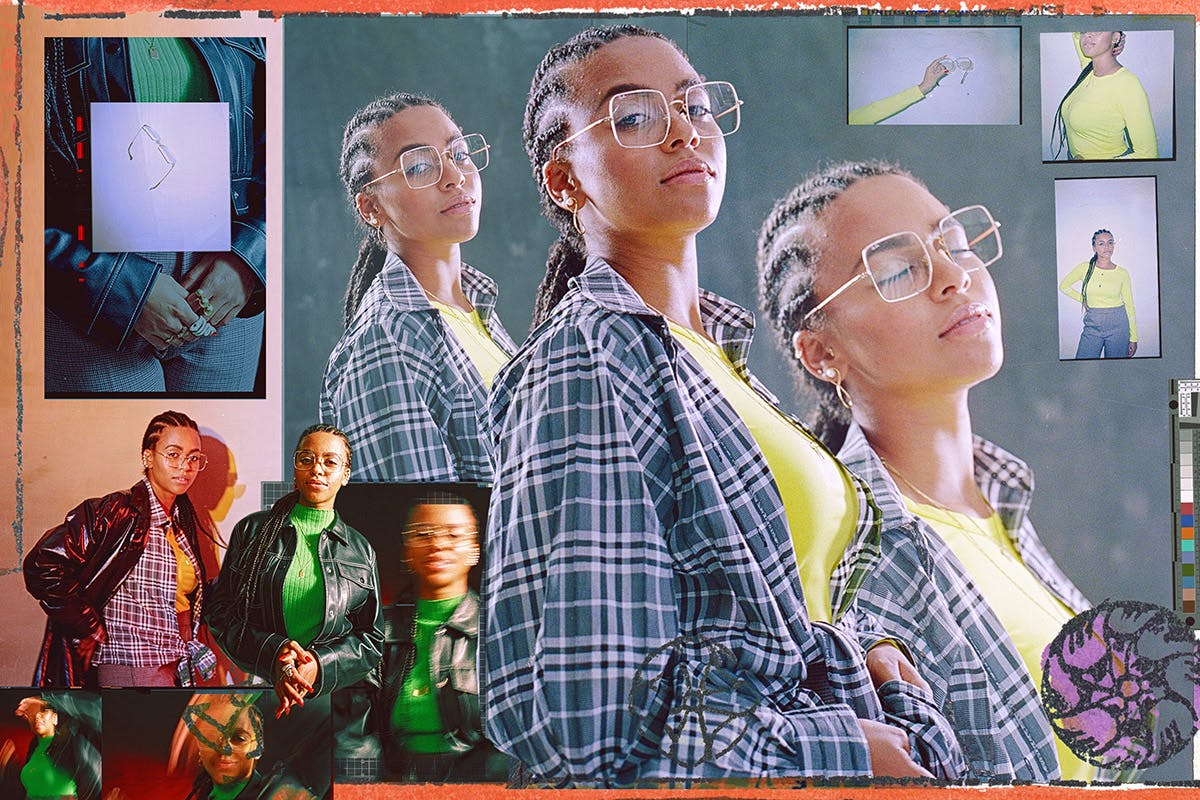 What's been the most exciting part of working at MTV?
To me, the most fun thing I do is Yo! MTV Raps, [and also] just the fact that I am at MTV right now. If you would have told me that when I was 10 or 12, I wouldn't believe it. The fact that I'm doing three or four shows on MTV, that's insane to me. But the most rewarding [part] of my job is that I do more than MTV. I am doing reports on YouTube which are the complete opposite of pop culture and glam. Last month, I spent a day with a girl who's 15 and just got clean because she was a drug addict. I spent a day with her to understand her life. That's rewarding. You understand how life works and how people work.
When you were younger, were you drawn to presenting? Or were you just that "extra" child?
Everyone would be like: this is exactly what you have to do. But I didn't really see myself as being "extra," but I [probably] was. To me, it was just normal. I grew up at a fairground and I changed cities and schools every week. So, every week I went to a different school. I had to go and present myself every week to strangers.
You've been training to be on MTV for your whole life, basically.
Everything I did when I was small was just filled with pop culture. I knew about every musician, every song. Also fashion. I was really, really into fashion and music.
When you're in front of the camera, how do you maintain your sense of self?
I don't really see myself as being in front of the camera. There is a difference between being in front of the camera and not, but it's basically just me. I feel very, very comfortable in front of the camera. I was always very used to cameras. For example, when I was 15, I did a student exchange program in California and I brought my [camcorder] because there were no smartphones and I basically did vlogs, but there were no vlogs. I'd send them to my Mom so she could see how my school was and everything.
What challenges have you overcome in getting to the point where you're now doing four MTV shows?
For me, it was challenging to not do too much, because I tend to be a workaholic and I love what I'm doing. I'm just working, working, working. When I worked at a fashion magazine, I did TV jobs. I had to learn and accept that I can't do everything so I quit my dream job at a fashion magazine to do just one job.
You've just had no free time.
Yeah, the days I had off, I would work. I just always wanted to do the stuff I'm doing and I had so much fun doing it, that I forgot that it's still work and it takes your energy. I had to learn that I can't do everything.
The other thing that's challenging, which I had to learn this year, is what it means to be a public person, a public figure. I don't really understand it and I don't see myself as that, but I noticed that I am. You have to think about what you're saying, what you're doing, because people will get back to you — especially if you're someone like me who's speaking their opinion.
Leonard Kunz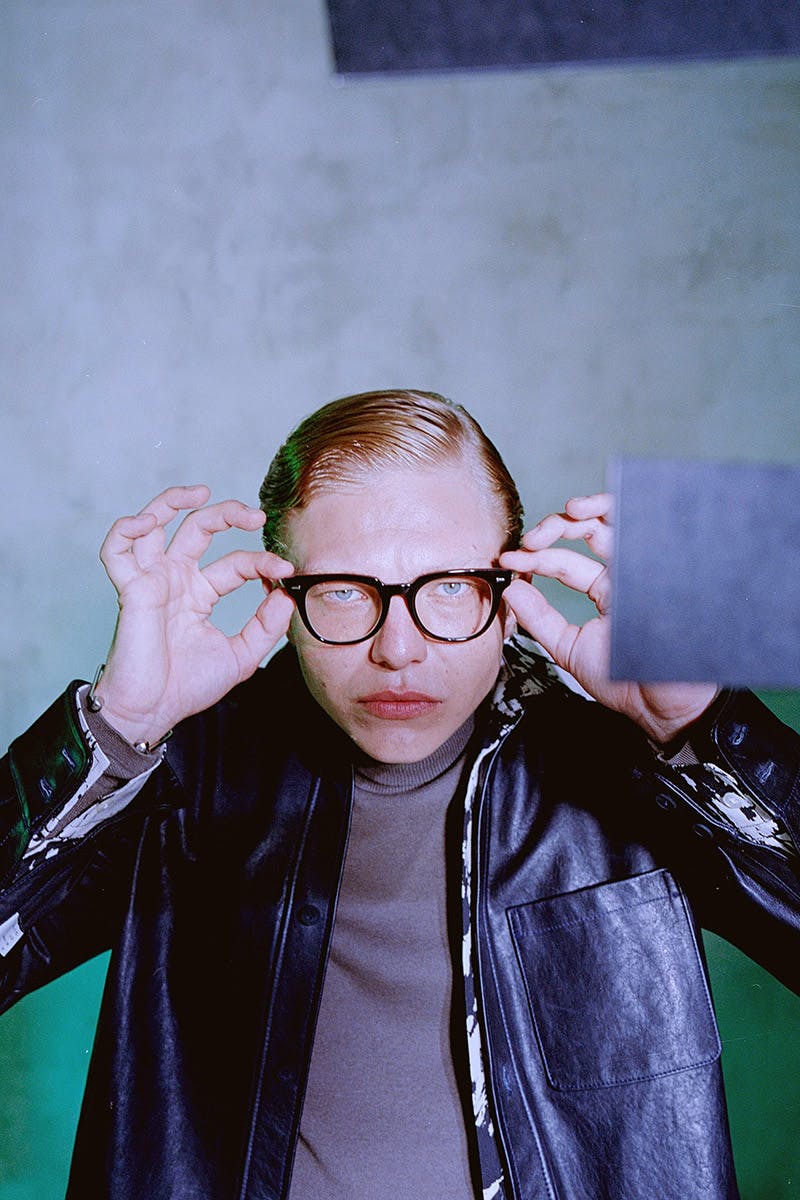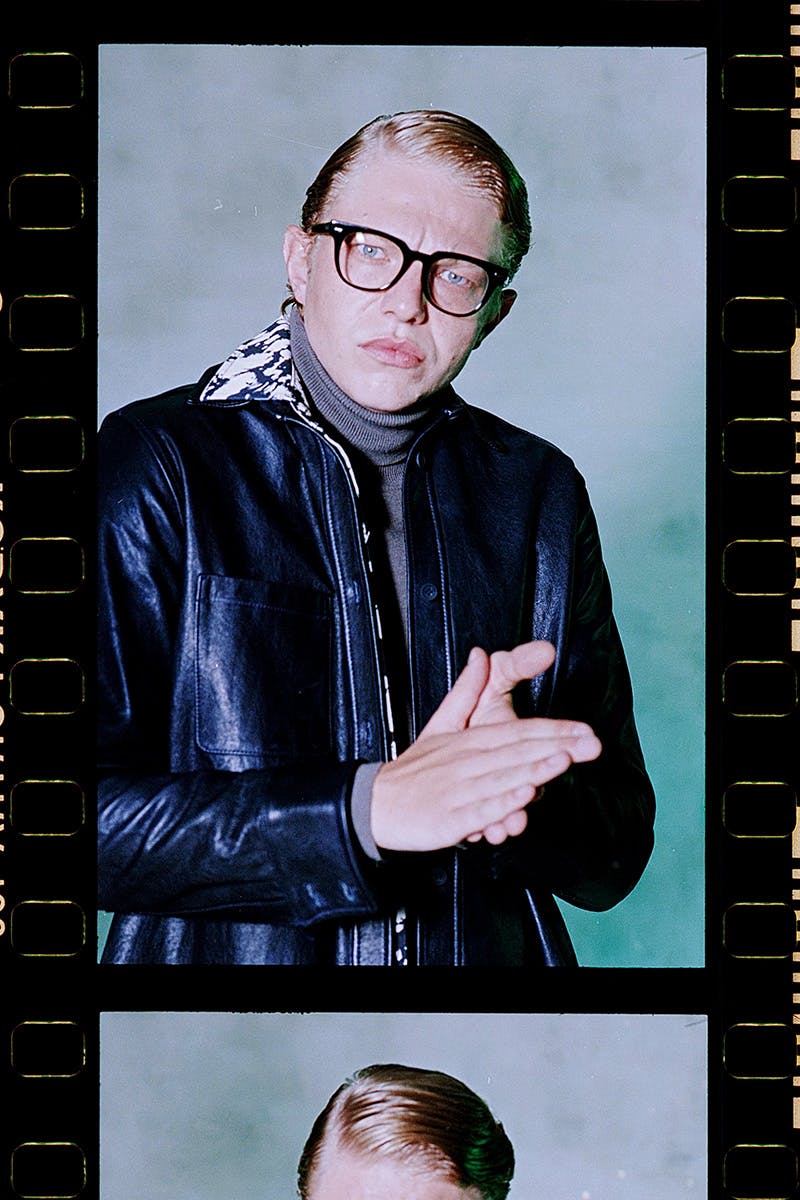 Highsnobiety / Roberto Brundo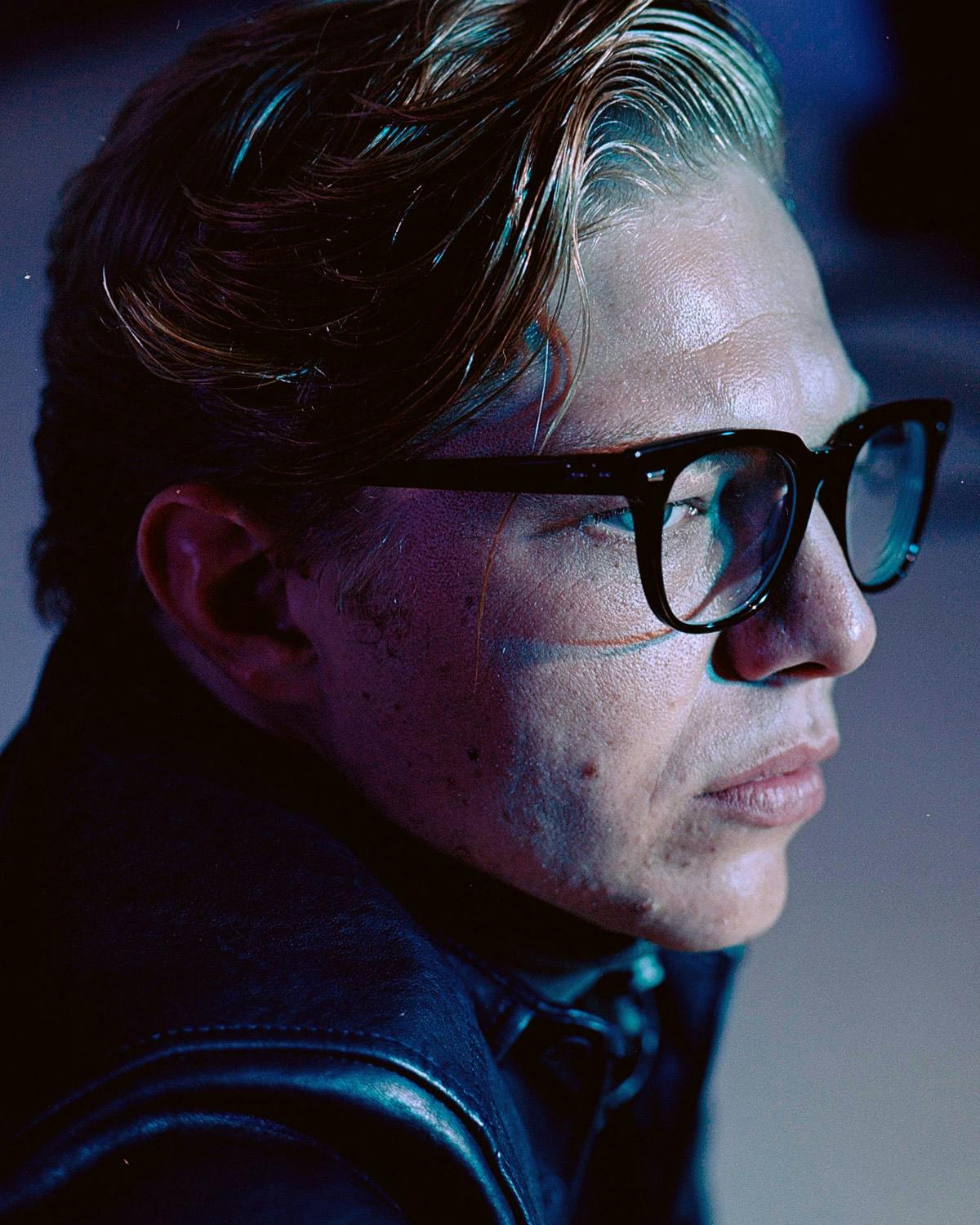 What led you to act?
I read a lot as a boy, from medieval novels to fantasy stories, from robbers and magicians to the most evil crime thrillers. I was never bored and I always had [a lot of] ideas about what I want to become later. By making acting my profession, I can live out all my dreams. And I get to play cop now and then a bank [robber] without going to jail afterward.
Have the roles you've played ever changed you as an individual?
When I [do a shoot] I try to be 100% [n the role — how they think, how they see the world. At the beginning of my work as an actor, I had difficulties getting away from the negative thoughts of the roles. The characters I played killed and raped, robbed banks or were abysmally evil. Meanwhile, I have more experience and know that with sport and holidays, I can recover better from such days and make myself free. My range will grow and above all get more positive. In my last role, I was even allowed to score goals for FC Barcelona. These are, of course, beautiful memories.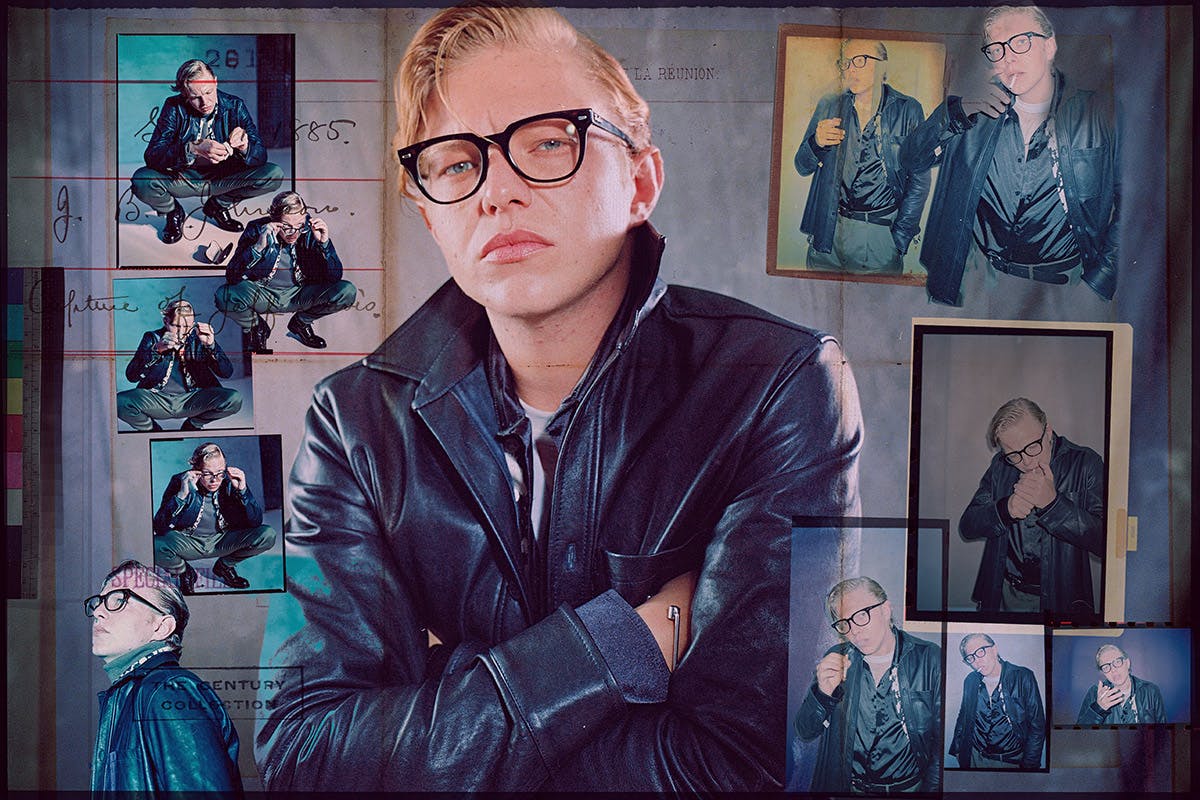 How do you maintain your sense of self when you're playing a character for a long period of time?
I have a great agent who protects me, friends and family who are also artists and understand me. Meanwhile, I am in good hands and have found my circle of people. The industry in which I work is unfortunately [kind of] dangerous and full of temptations, so sometimes I try to stay away from all events and concentrate on myself and my people.
When you doubt yourself and what you're doing, how do you lift yourself up and stay motivated?
I have already mastered a lot in my life, so perhaps I have become more self-confident and hope that it will stay that way. I am very sensitive and can talk about my feelings, but in the meantime, I became a tough young man. I am 27 now and can finally trust and forgive again, can love and live again. I want to grow old because I still believe in this world and still have hope!
What does individuality mean to you?
I try to meet every person I meet without prejudice and expect the same from my environment. Everyone is treated equally, that's part of my ideology. I have experienced a lot in my life and I know that nobody can do anything for me. If I want to go, I go, if I want to stay, I stay. I am a free man and incredibly grateful for this.
Melanie Kieback
Highsnobiety / Roberto Brundo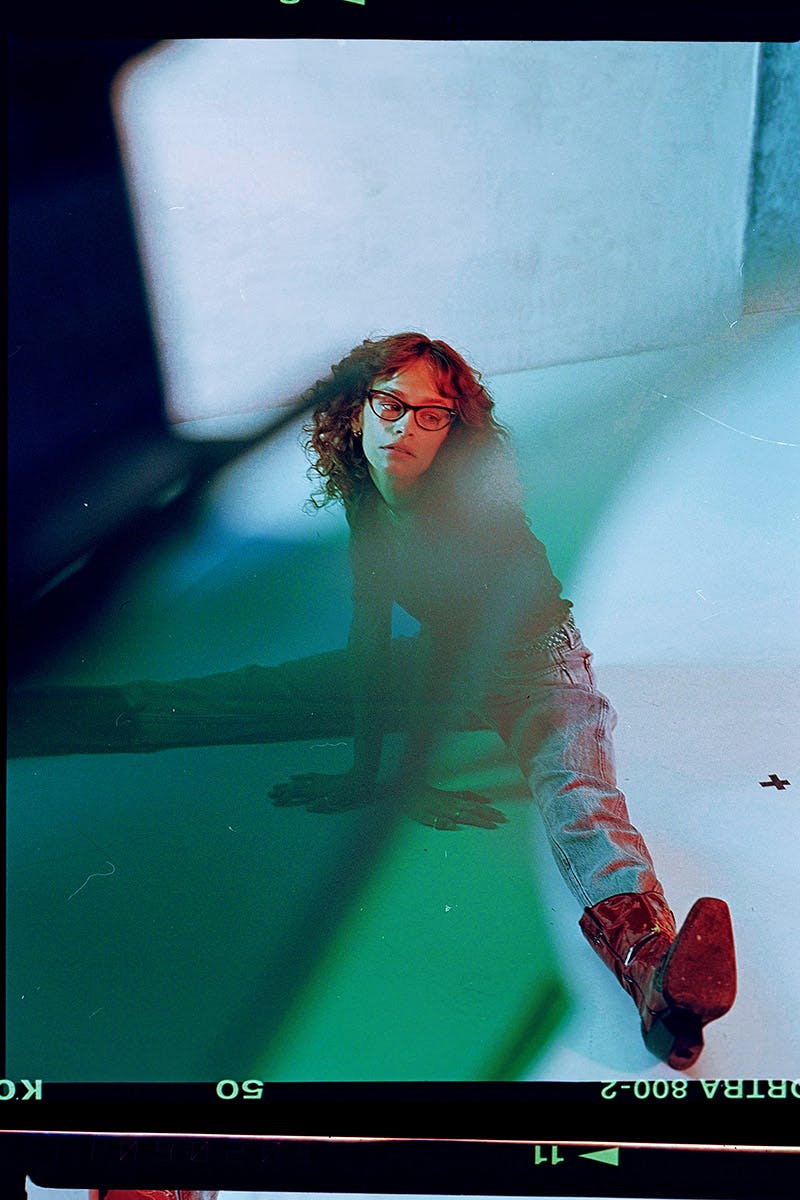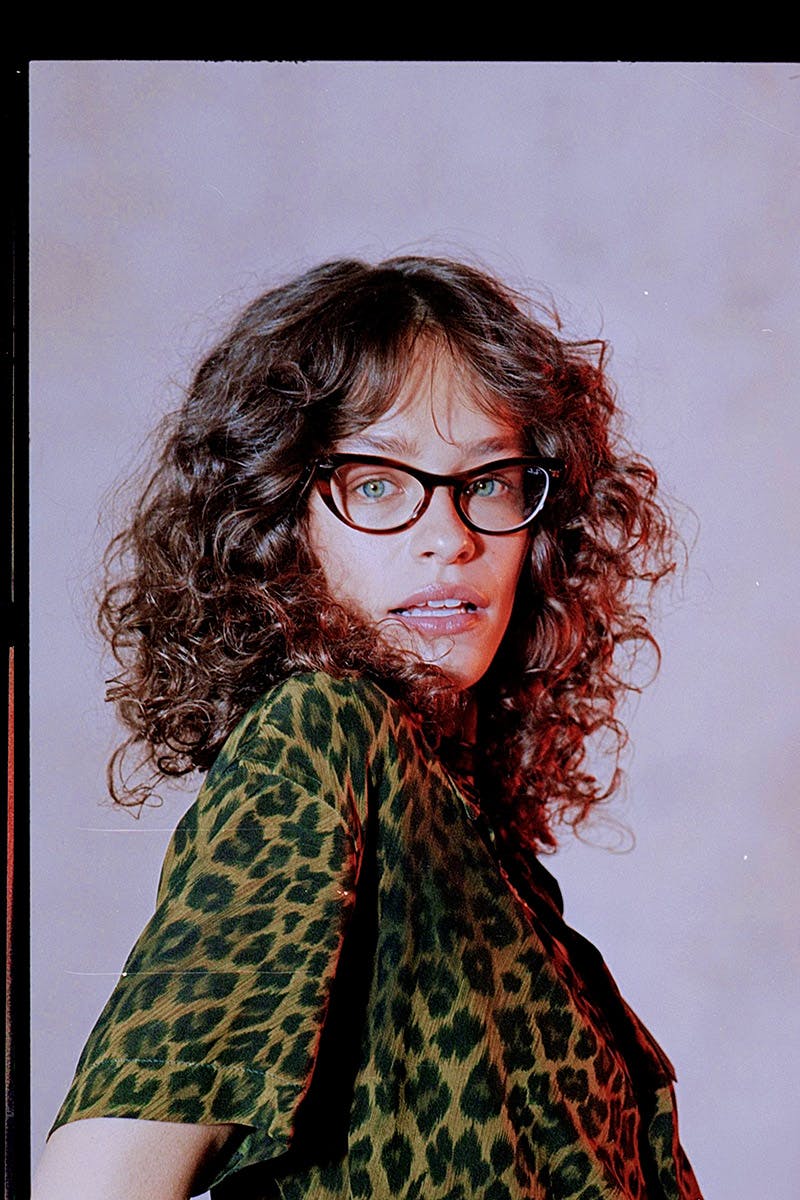 How would you describe what you're doing?
Well, when people ask me what I'm doing, the easiest way to say it is, "I'm an influencer." It's a well-known word now, but I hate it so much. Content creator sounds also shitty. So I'm always just saying I'm a creative person and I use Instagram to express myself and whatever comes to my mind.
I'm trying to do a lot of my own photography as well and try to get into film more. I always say I want to transport a feeling and inspire other people.
Since you spend so much of your time online, how do you balance that with what do you do off the screen?
On the way here, I was sitting in the car and was reflecting because I wanted to do another vlog for YouTube, [but] I don't get around to doing more on YouTube because it's even more on-screen time. Whenever I go on holiday, I really try to read a book per day. I go through an entire book in 24 hours. I can't do it at home. I wish I could. [But] I scan a lot of negatives myself so it still has to do with my job, but it's offline.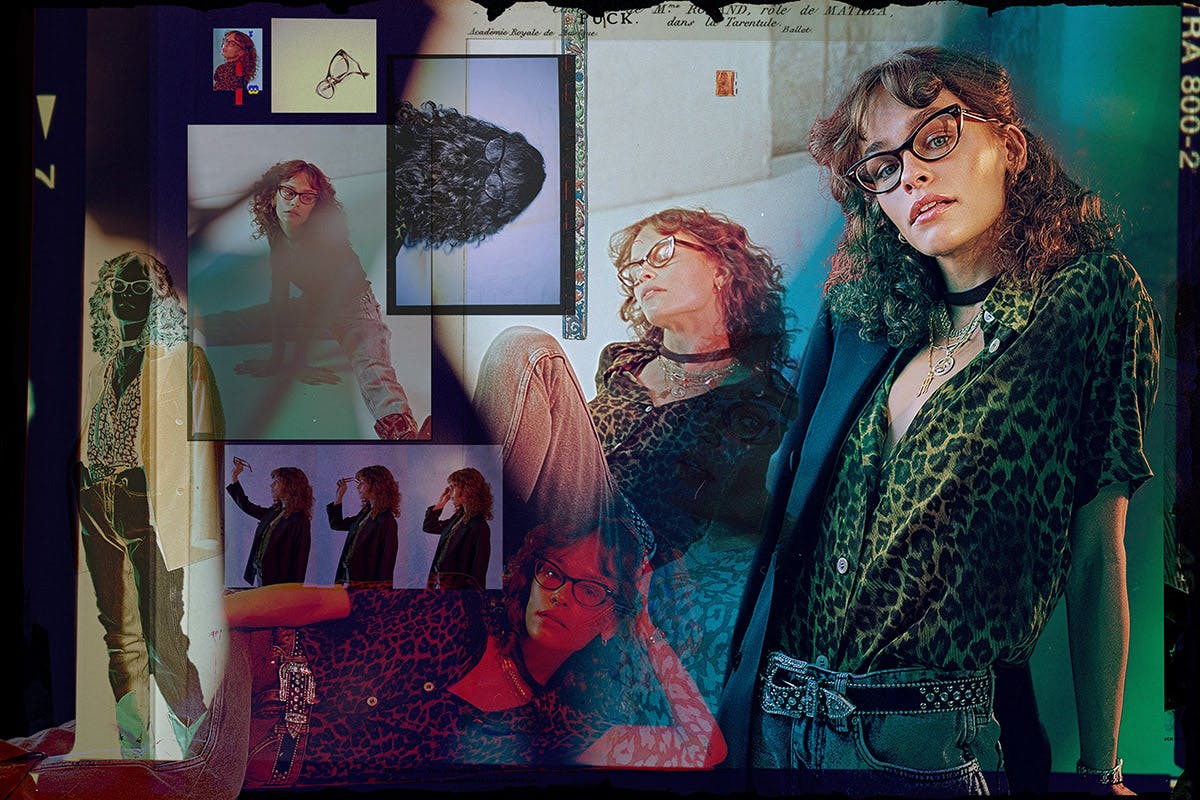 It's your quiet time.
Exactly. I'm just sitting there with my music and scanning. That's giving me some inner peace.
Does having half a million followers affect the way you present yourself?
It depends. It has in the past for sure because you share your life with so many people, and sometimes I felt really pressured to project the image that people have of me to satisfy them. But I learned that you can't satisfy everyone. There's always going to be people who don't like you, and who don't like what you're doing or who have other expectations than what you're capable of doing. But I really just try to do what I want and that's also what got me where I am somehow because I've always said no when I didn't like something.
It's a number. It's just a number, to be honest. There's way more important things and sometimes when I get recognized, which happens, I never know what to do. I'm just like, "Yes, I'm from Instagram." I just can't grasp it. I really can't. But I love it when people come up and tell me face-to-face that they like what I'm doing because then I actually see a real person instead of a virtual double-tap. All these numbers [are] important for business, but if a person tells you that they like what you are doing, that means so much more.
What you do in front of the camera is almost like showing people your vision of the world. Could you talk a bit more about that?
I try showing people the world through my eyes and my glasses, [but] I don't really know what I'm doing sometimes. I just want to make people feel good [about] themselves and to be happy who you are. Social media generally reflects an image of a perfect life, but no one has a perfect life. I don't have a perfect life. I'm trying to also show that everyone's vulnerable. Everyone can have bad days.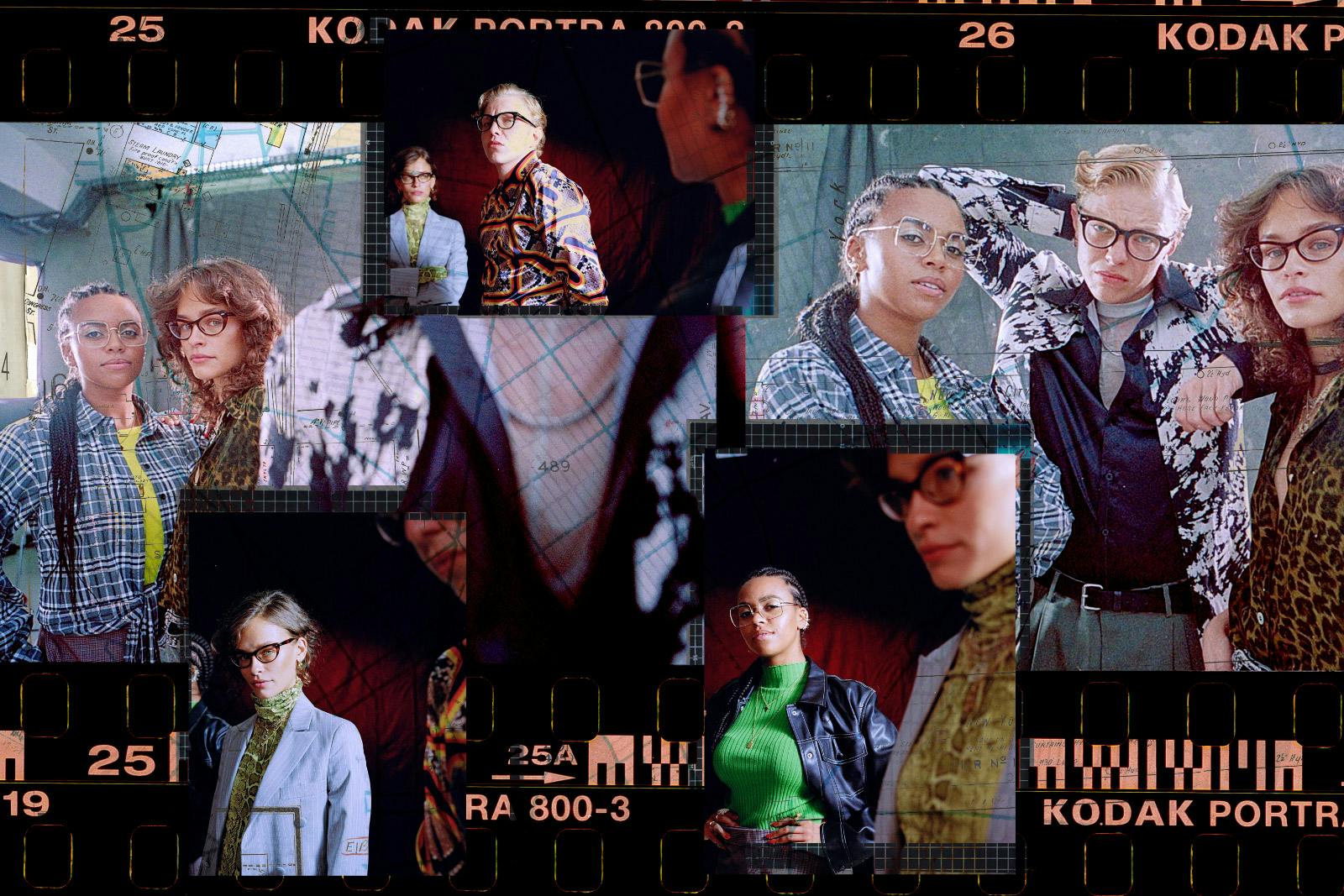 Highsnobiety / Roberto Brundo