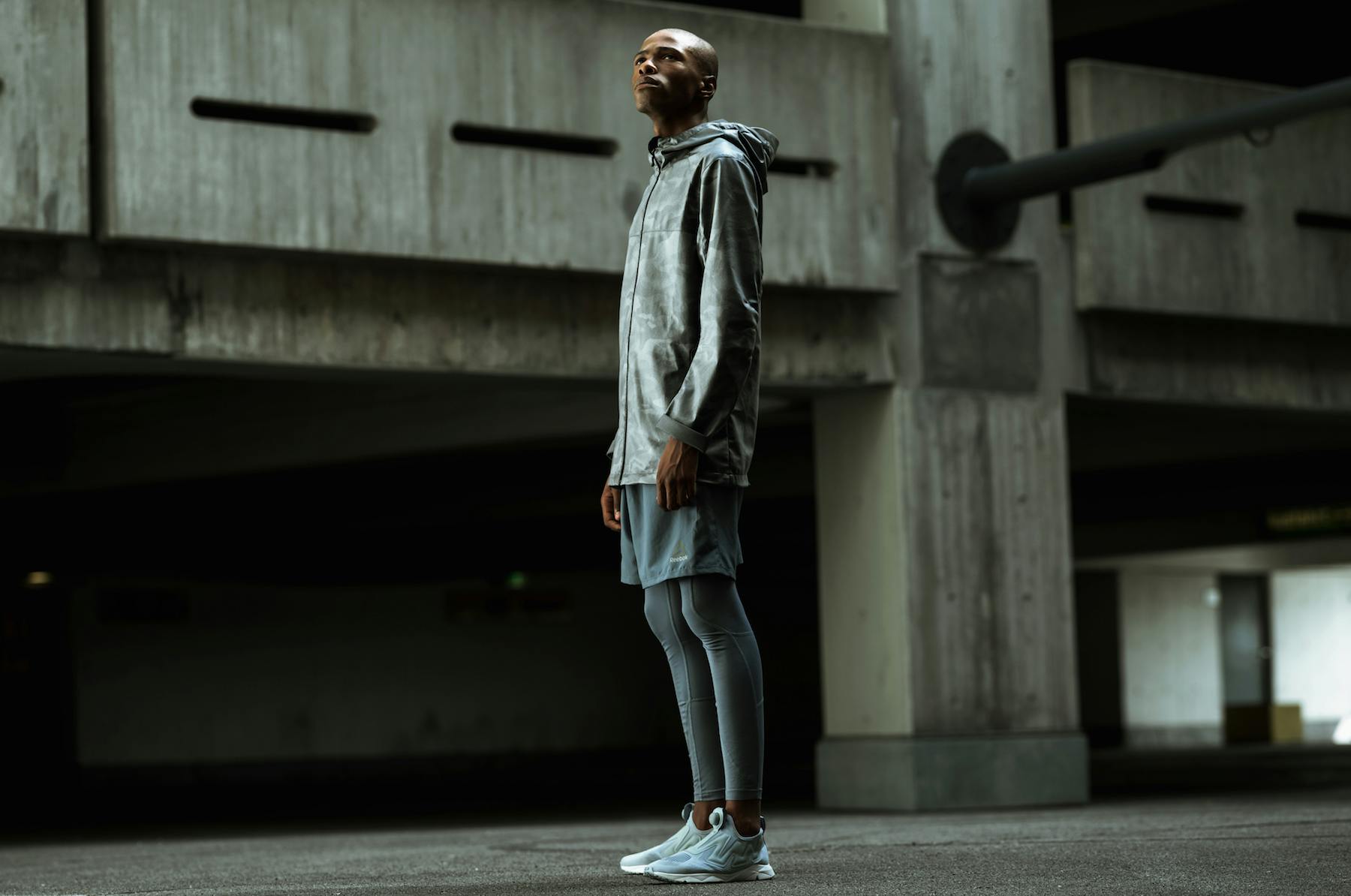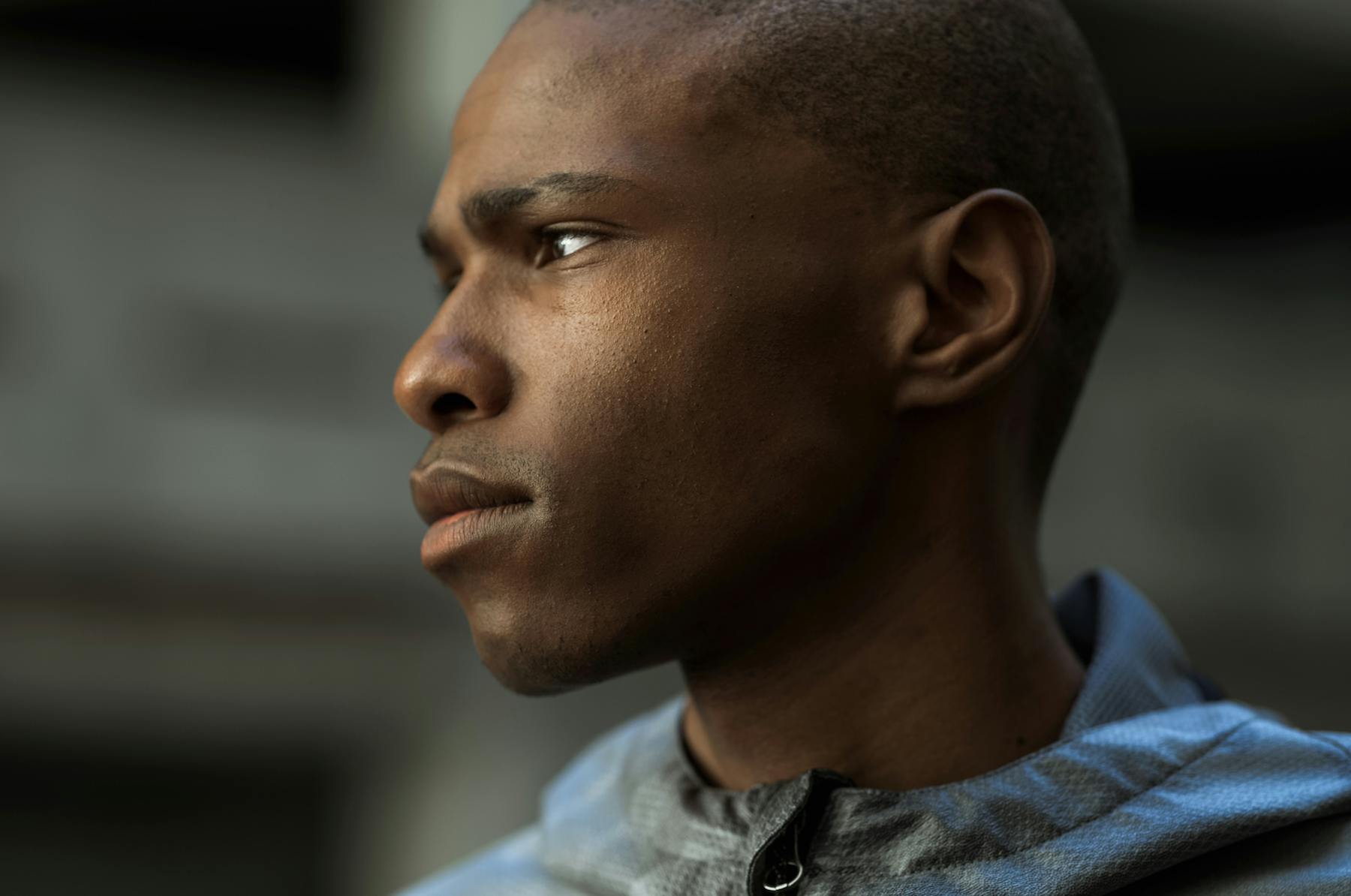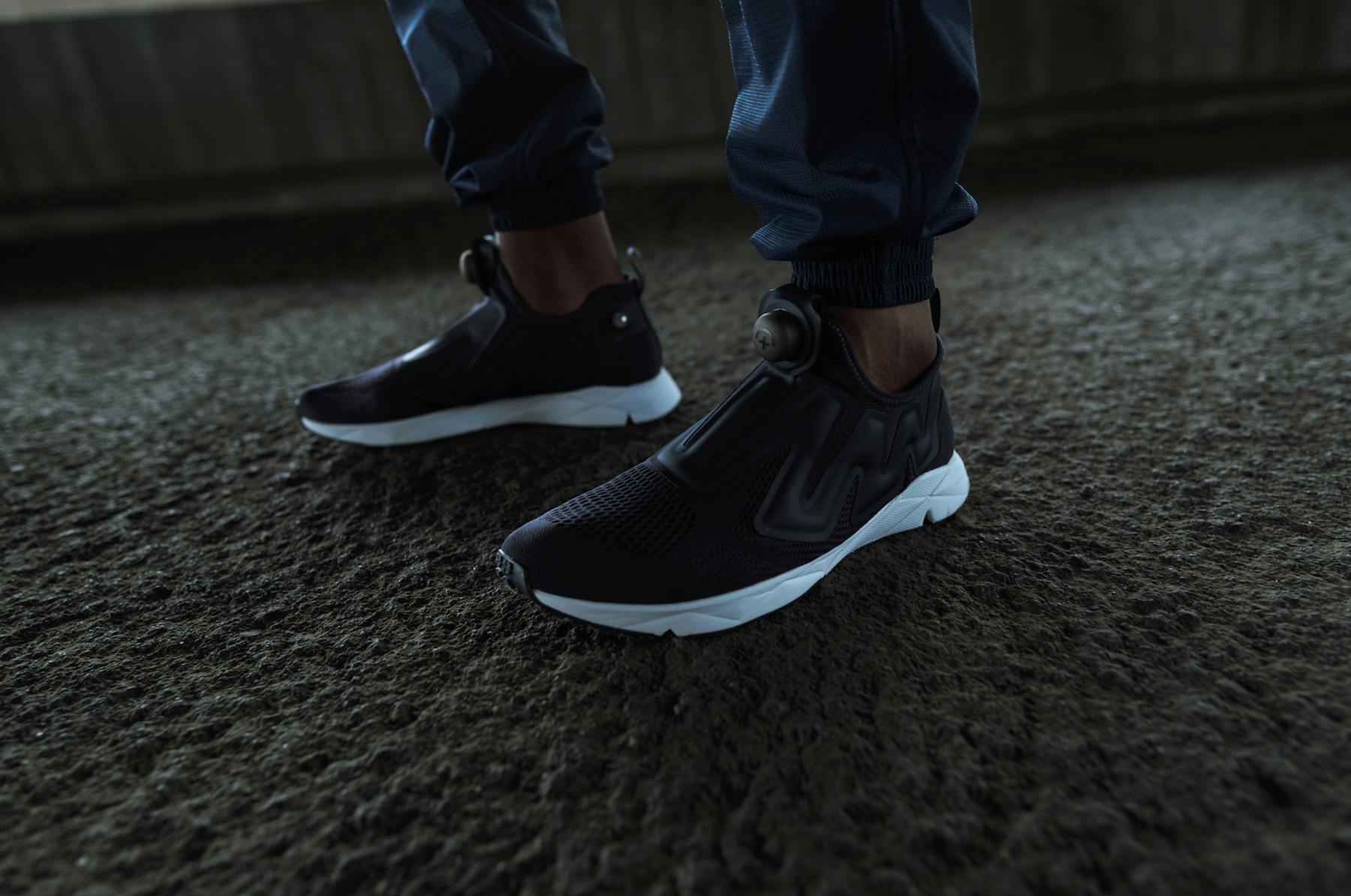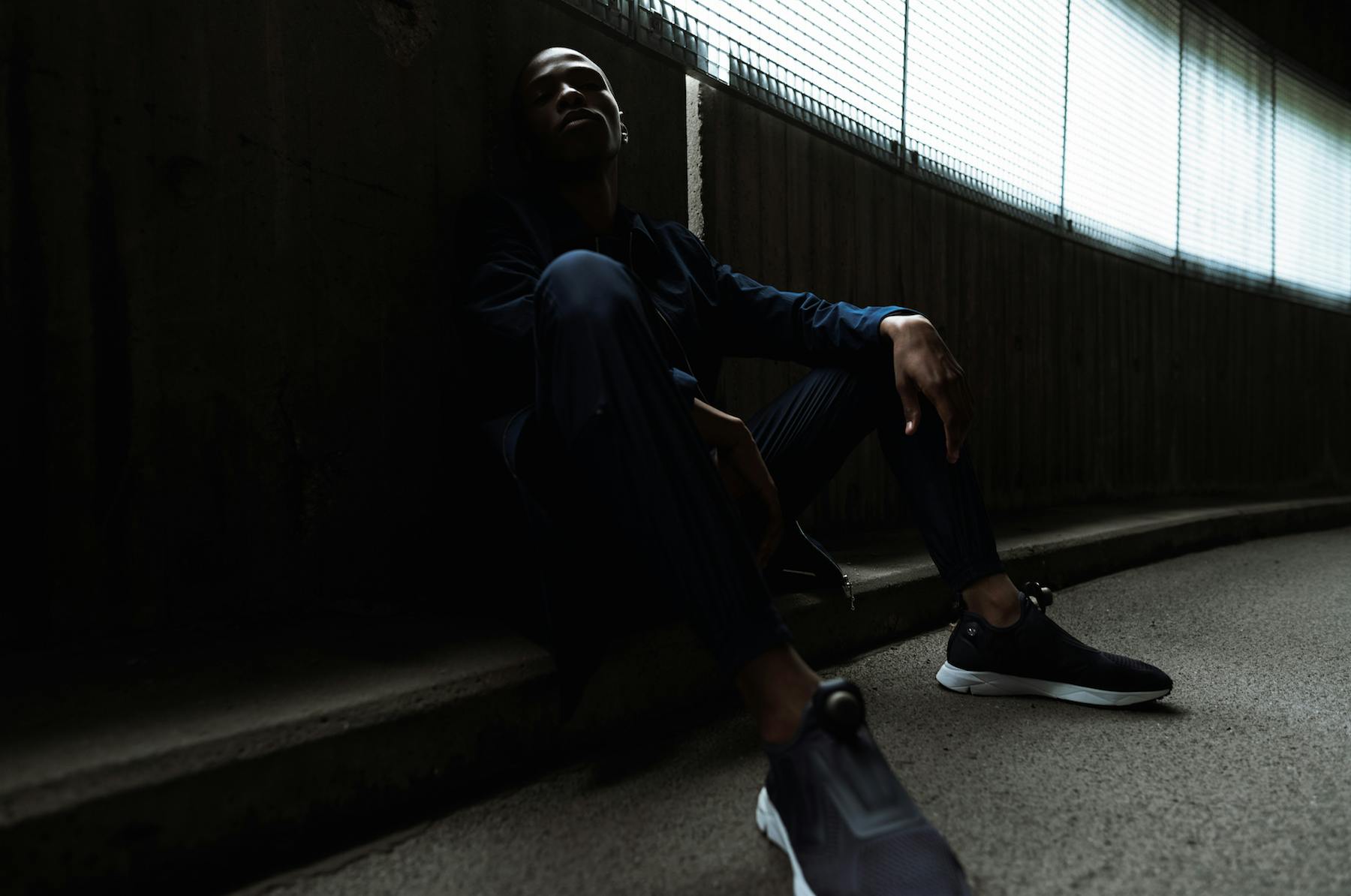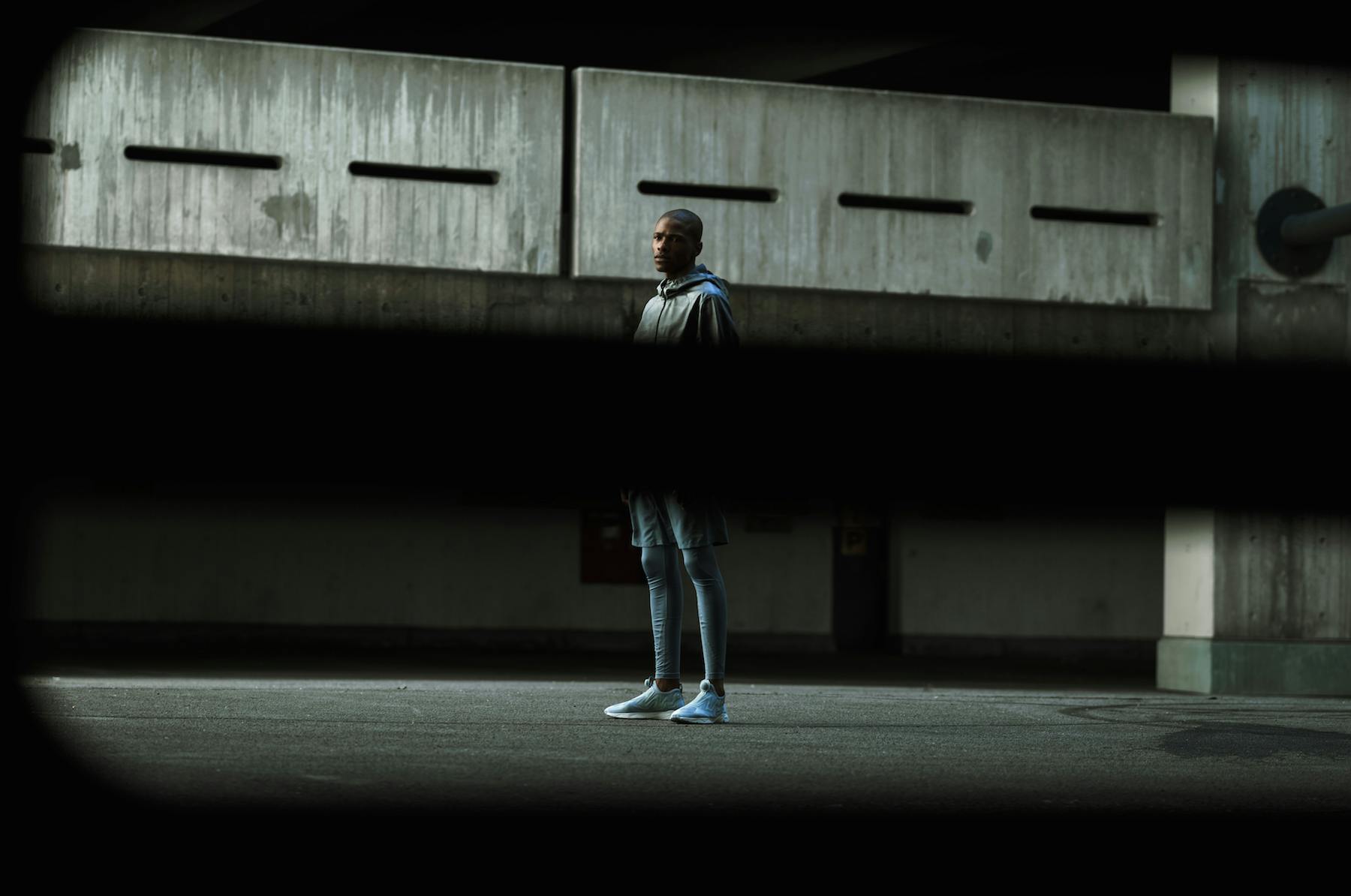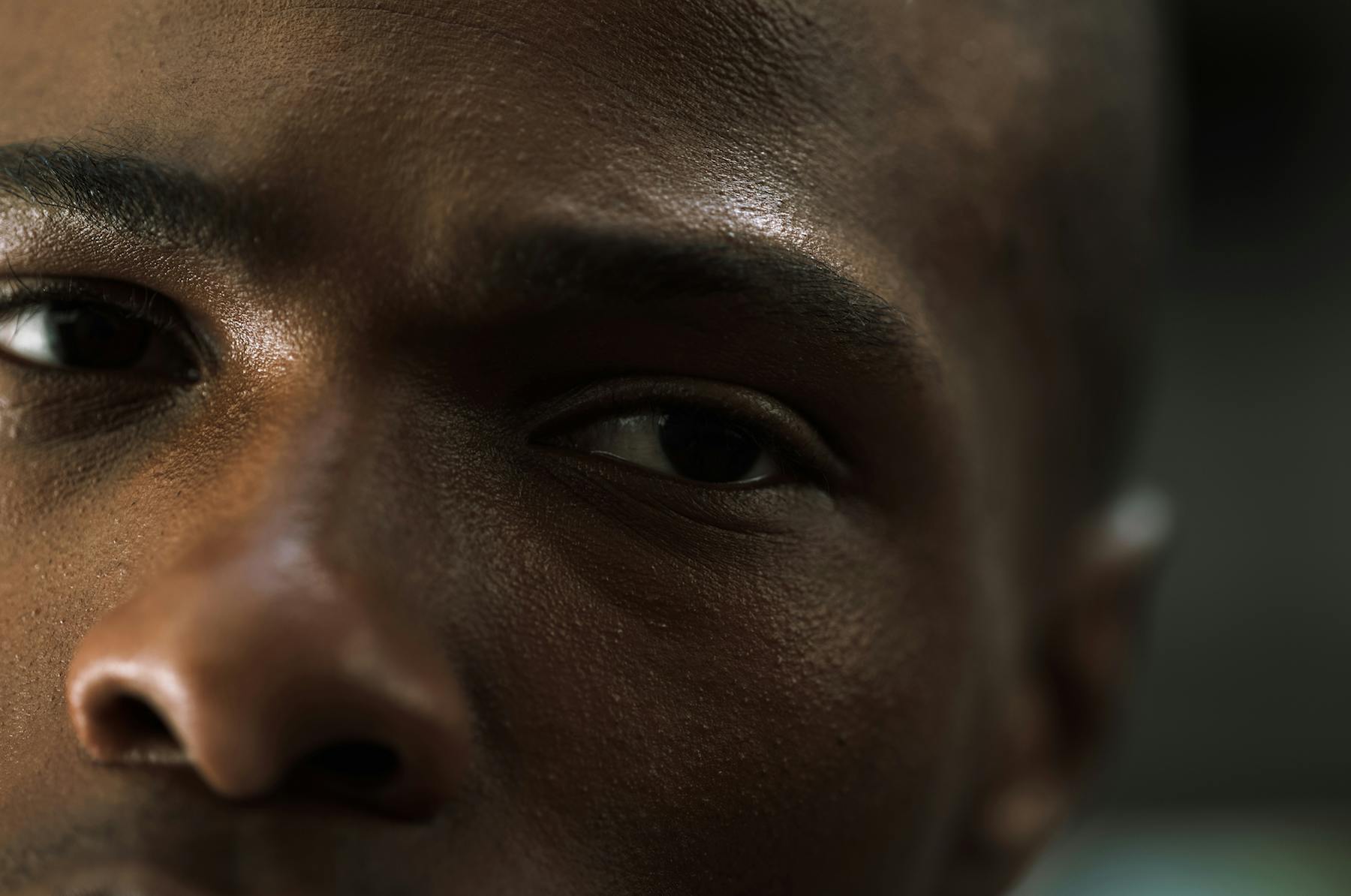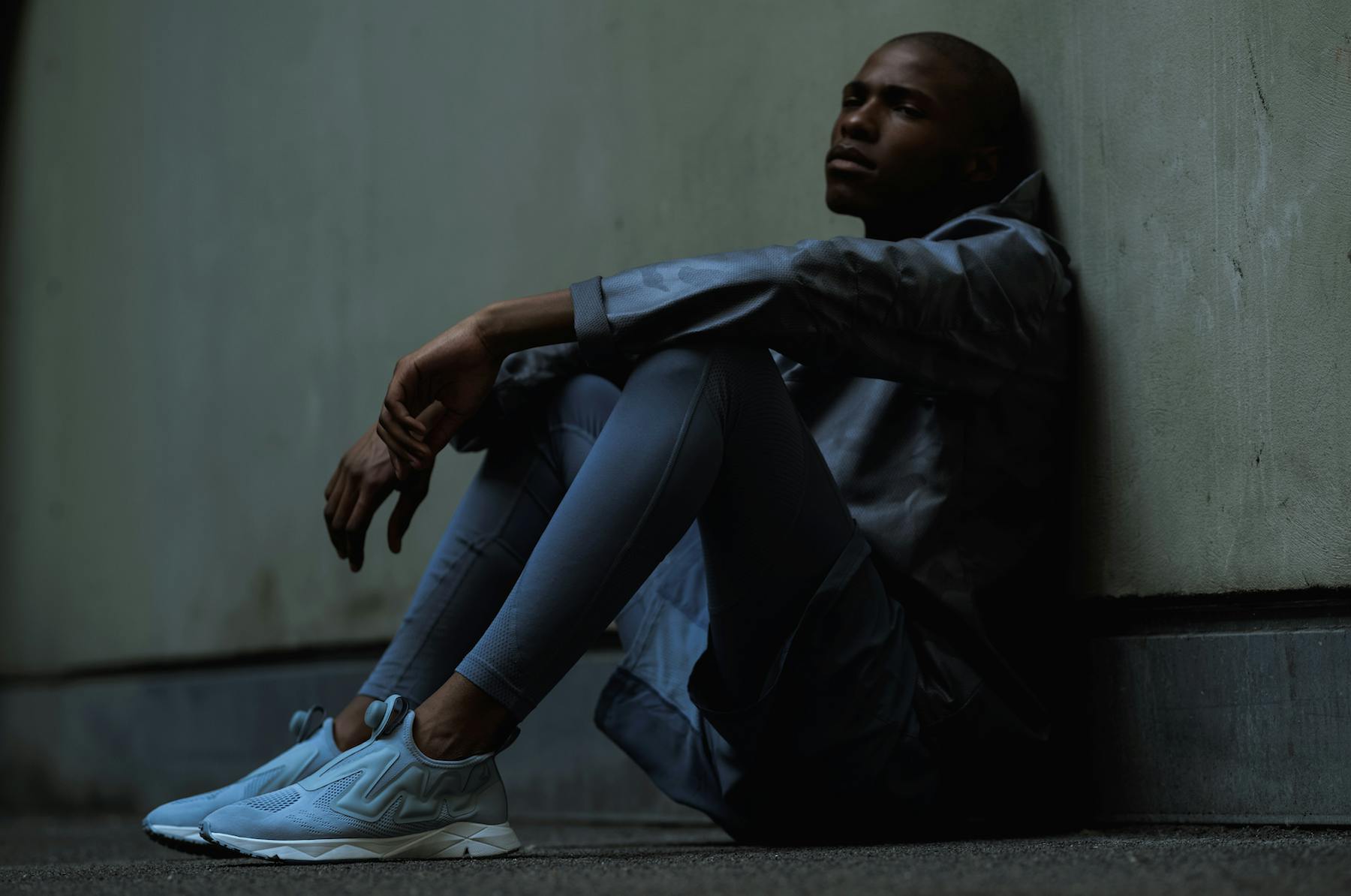 Reebok is no slouch when it comes to pioneering sneaker developments. Case in point? The brand's game-changing Pump technology. Used throughout a variety of styles and silhouettes, it's not just the catchy name that's helped the Pump become a pop-culture icon, it's the tech's forward-thinking approach to fit and style. Carrying on that lineage of well-designed footwear embedded with Reebok's top-shelf tech is the latest iteration of the Pump series: the Pump Supreme.
Like other Reebok sneakers before it—especially those designed with the Pump's custom fit technology—the Pump Supreme is engineered from the sole up to create a sneaker that's as comfortable as it is stylish. It begins with the silhouette's namesake Pump, fixed at the top of the tongue, providing the technology's iconic customizable on-foot fit. But the Pump is not the only exciting addition to the upper—the unique Fusion Fit Sleeve brings the upper even closer to the foot, streamlining the slip-on silhouette and maximizing the Pump's potential. Built from breathable engineered mesh, this slip-on style is one of Reebok's most flexible, functional, and flattering pieces of footwear.
The upper isn't the only part of the shoe worth showing off though. A carbonated foam midsole and a proprietary Metasplit outsole provides a lightweight and stabilized step in every stride. When it comes to the Pump Supreme, expect substance and style.
While Reebok's Pump-embedded shoes have held their place in the mind of sneakerheads for decades, the Pump Supreme catapults the classic technology into the present day. With a pared-down design that's packing eye-grabbing aesthetics, it's not hard to see why this Pump reigns...well, supreme. Dropping January 5, hit your local Reebok retailer along with the brand's online shop to snag a pair of Pump Supremes for yourself.
Related Shopping Tips