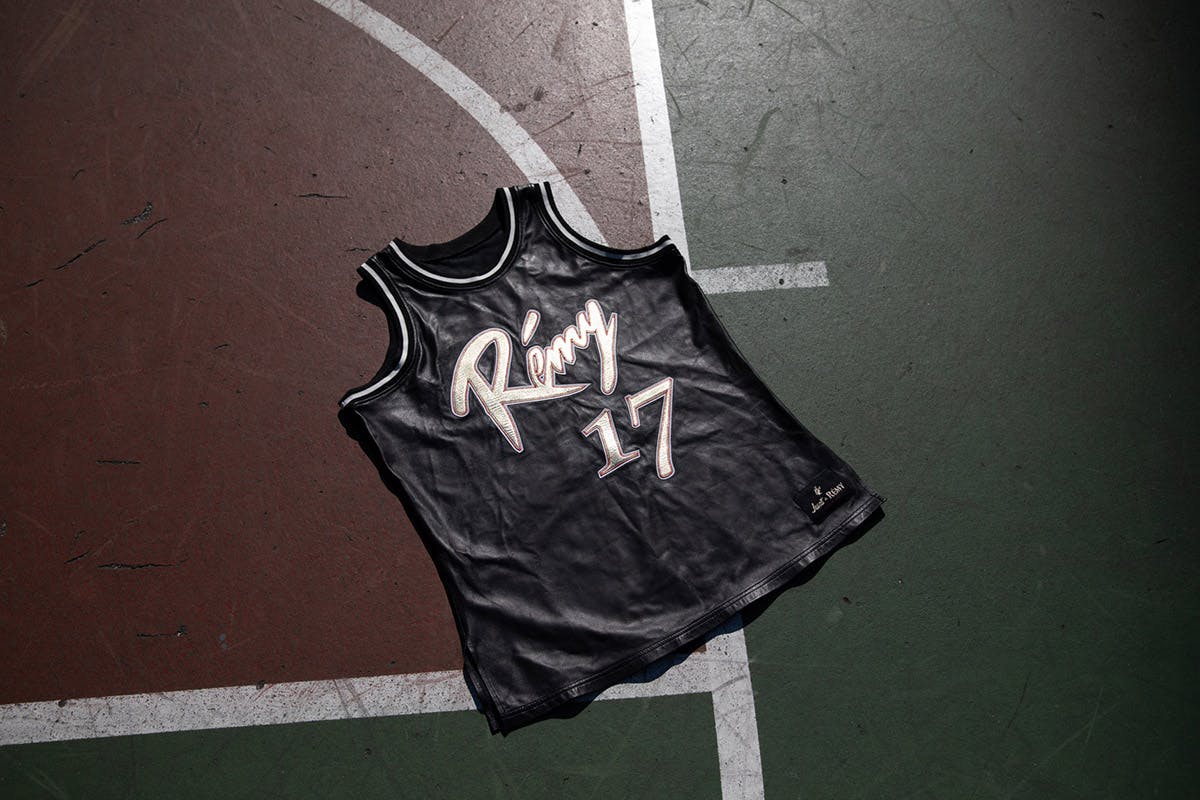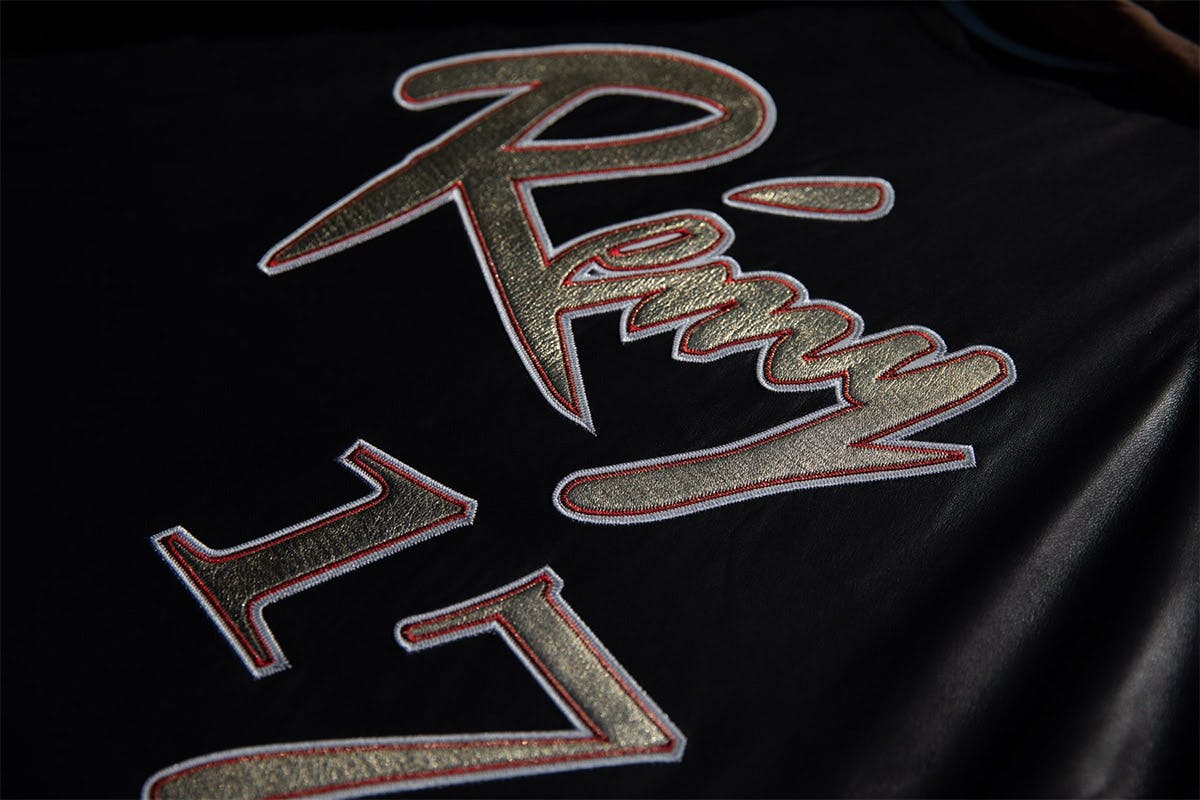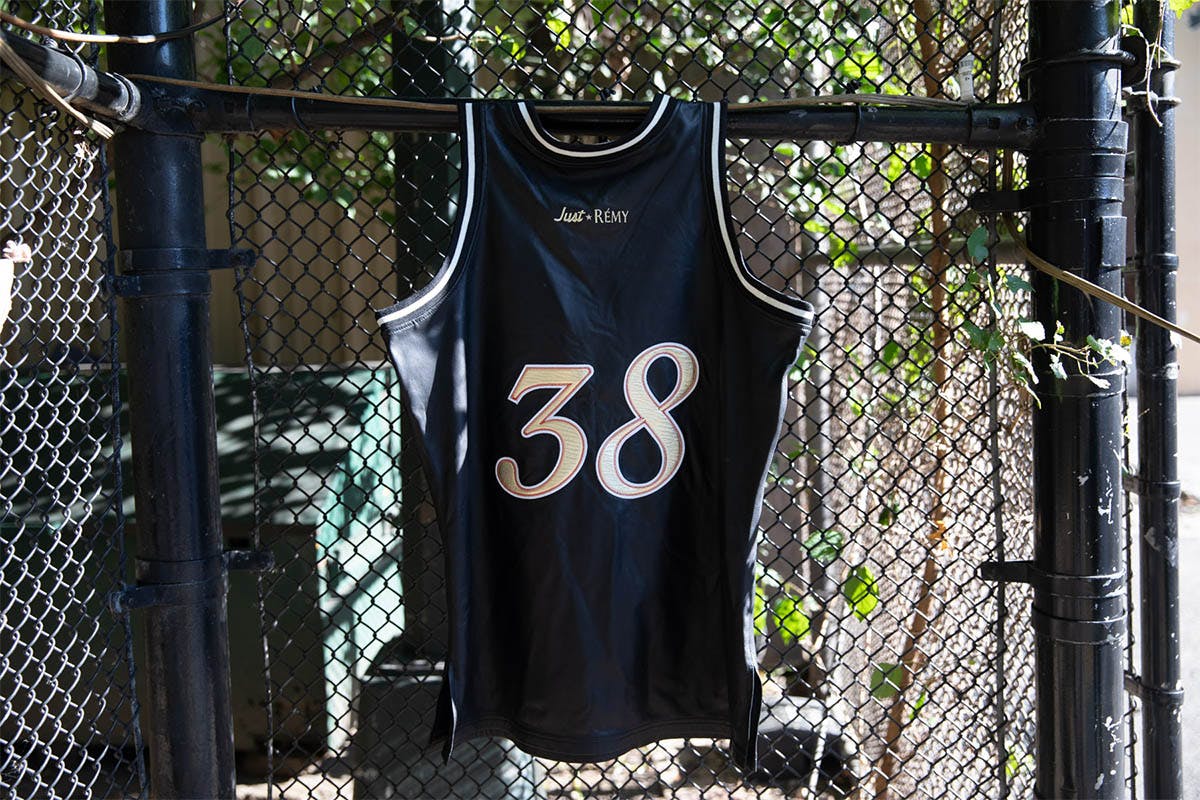 To follow up the release of the "Just Remy" logo cap, legendary Chicago designer Don C and Rémy Martin are dropping a basketball jersey made almost entirely of black and gold lambskin. Launching with an exclusive party in Miami's design district at Art Basel, the luxe jersey continues Rémy Martin's "Just Rémy" celebration of cultural forces like basketball, fashion, and luxury that the spirit represents.
With a base of black lambskin leather, Don C and Rémy Martin's jersey features a gold lambskin "Rémy," "17," and "38," woven with red stitching, and a "Just Rémy" jock tag woven with gold thread. The jersey is the latest collectible item from Don C and Rémy Martin's collab, which will feature more exclusive drops extending through February.
You can cop the Rémy Martin x Don C jersey on JustDon.com and in-store exclusively at Alchemist in Miami Beach.