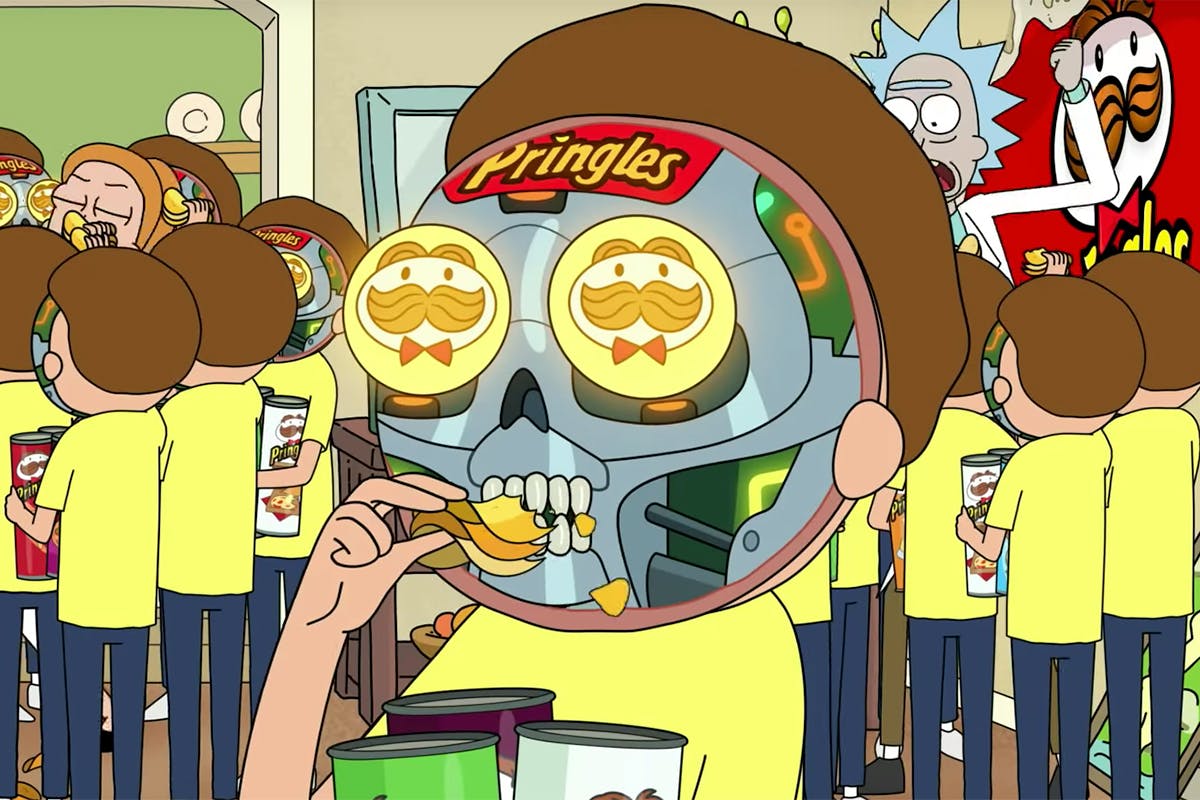 As we are just days away from Super Bowl LIV, the subsequent advertisements for the big game continue to roll in. Here, we get a look at Pringles' Super Bowl commercial starring none other than Rick and Morty.
The clip finds Rick, Morty, and Summer trapped in an alternate reality that is a Pringles advertisement, Inception style. Morty strolls into the room as Rick and Summer are watching — what else — a Pringles commercial. As he begins to go through his assortment of Pringles flavors, Rick quickly catches on that his counterpart is a robot. The spot ends with an army of Morty robots swarming around Rick and Summer.
Press play underneath to watch Pringles' new commercial starring Rick and Morty. The ad is scheduled to air during the second quarter of the Super Bowl this Sunday, February 2. The brand's Rick and Morty-inspired Pickle Rick flavor is due to release the same day.