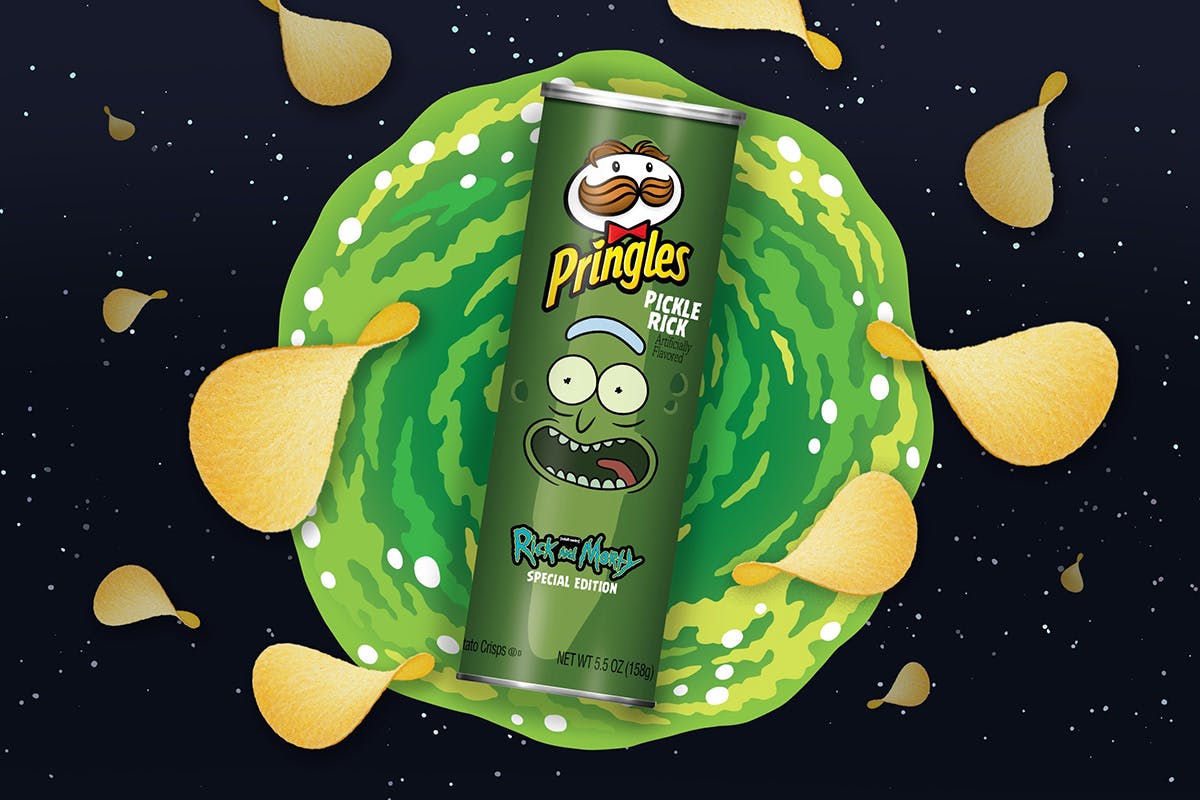 Pringles has joined forces with Rick and Morty on a new, special edition flavor inspired by fan-favorite season three character, Pickle Rick. Check out the announcement post below.
Launching as part of the Super Bowl 2020 campaign, the new Pringle flavor will get a 30-second-long TV spot created by Adult Swim. The ad will air during the second quarter of the game on February 2, 2020, which is also when the chips will be available to buy.
As Rick and Morty fans will know, this isn't the first time the show has embarked on food collabs. In October 2017, McDonald's introduced a Szechuan sauce, which sold out so quickly that the fast-food joint brought it back some months later.
On this episode of The Dropcast, we are joined by Luke Fracher, who makes up a third of Round Two, a men's boutique that aims to offer the best deals on clothing.