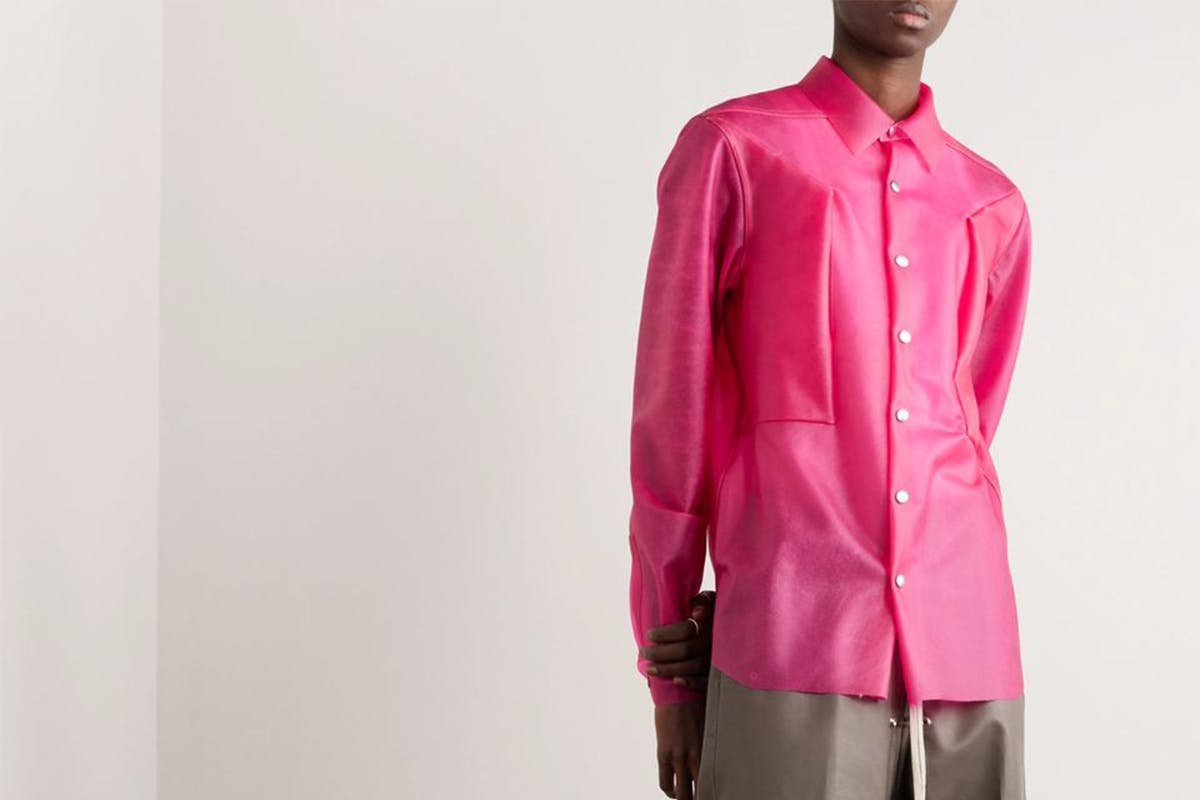 Yes, we're as confused as you. Transparent leather. It is possible, and Rick Owens' SS23 collection is the proof. The collection is home to several pieces that make use of this new material, our favorite being the Fogpocket Outershirt which lands in hot pink and beige.
Aside from the material, the Rick Owens Transparent Leather Shirt boasts a pretty classic build. There are no major deviations from simple tailored shirts. It features two large pockets to the chest which come down from each shoulder as well as a strap across the shoulders to the reverse which, when you're not wearing the shirt, makes a handy shoulder strap to carry it.
Beyond that, the transparent leather build is left to do the talking and boy, is it talking. Rick cites parchment as his major inspiration for developing this semi-transparent leather. Made using a specialized glycerine treatment, the pure leather has a soft, oily feel to the touch. As well as the texture, the cloudy fabric offers a unique tint to whatever's underneath, too.
We've seen a lot of experimentation with leather in recent seasons. 4SDesigns and Bottega Veneta developed denim-look leather fits which stand out as highlights. We're hoping to see more similar advancements with leather, prepping one of the most ancient materials for an exciting future.
Shop Rick Owens Transparent Leather Overshirts below.
Want to keep browsing? Download the Highsnobiety app for all the hottest products and brands from the the Highsnobiety Shop. Highsnobiety has affiliate marketing partnerships, which means we may receive a commission from your purchase.