Described as "perfectly noiseless and clean" and having "no smell or vibration," Rolls-Royce's entry into the world of fully-electric cars is exactly what we expected: perfection.
Marketed as the British luxury automobile's "first fully-electric motor car", the Spectre (as it's officially named) was first announced last year, and is said to be a demonstration of how seamlessly the brand is able to transition to the world of electrification.
Marking the beginning of a new all-electric era for Rolls-Royce (an era that's set to see the brand go fully electric by 2030), the Spectre not only delivers on the brand's signature high-end driving experience, but looks the part too.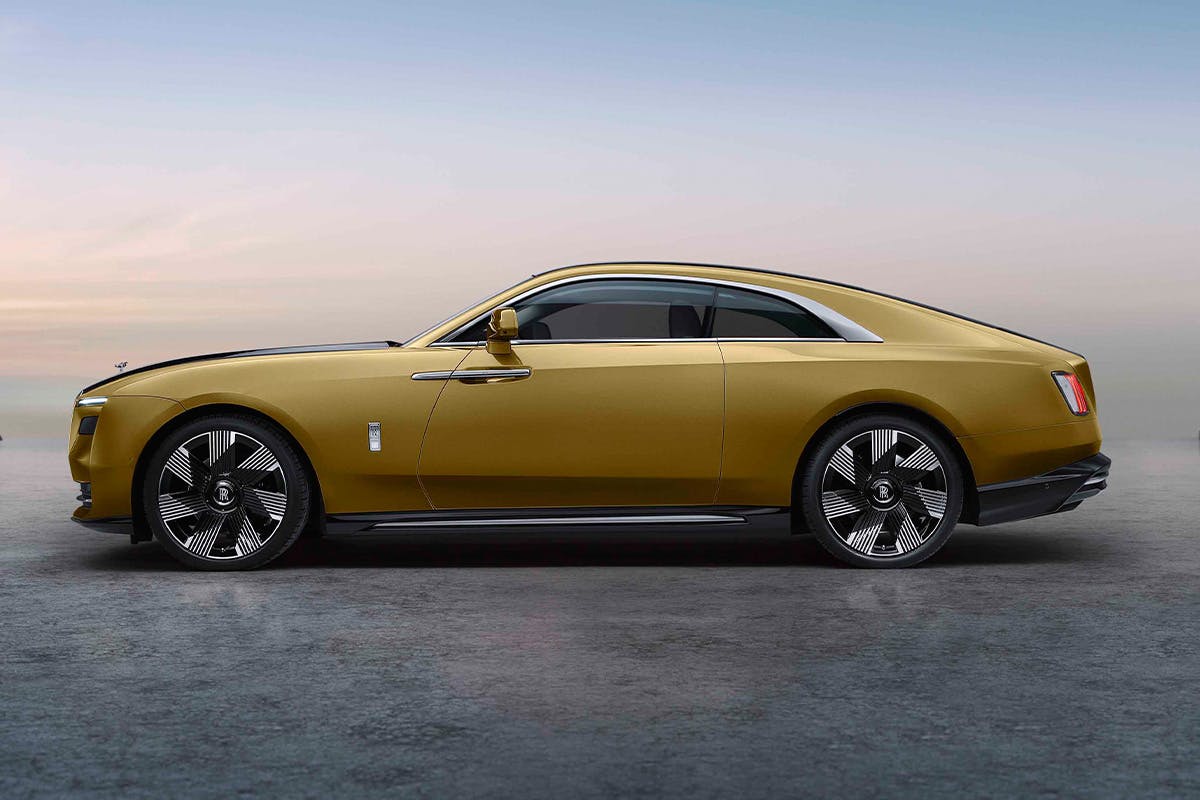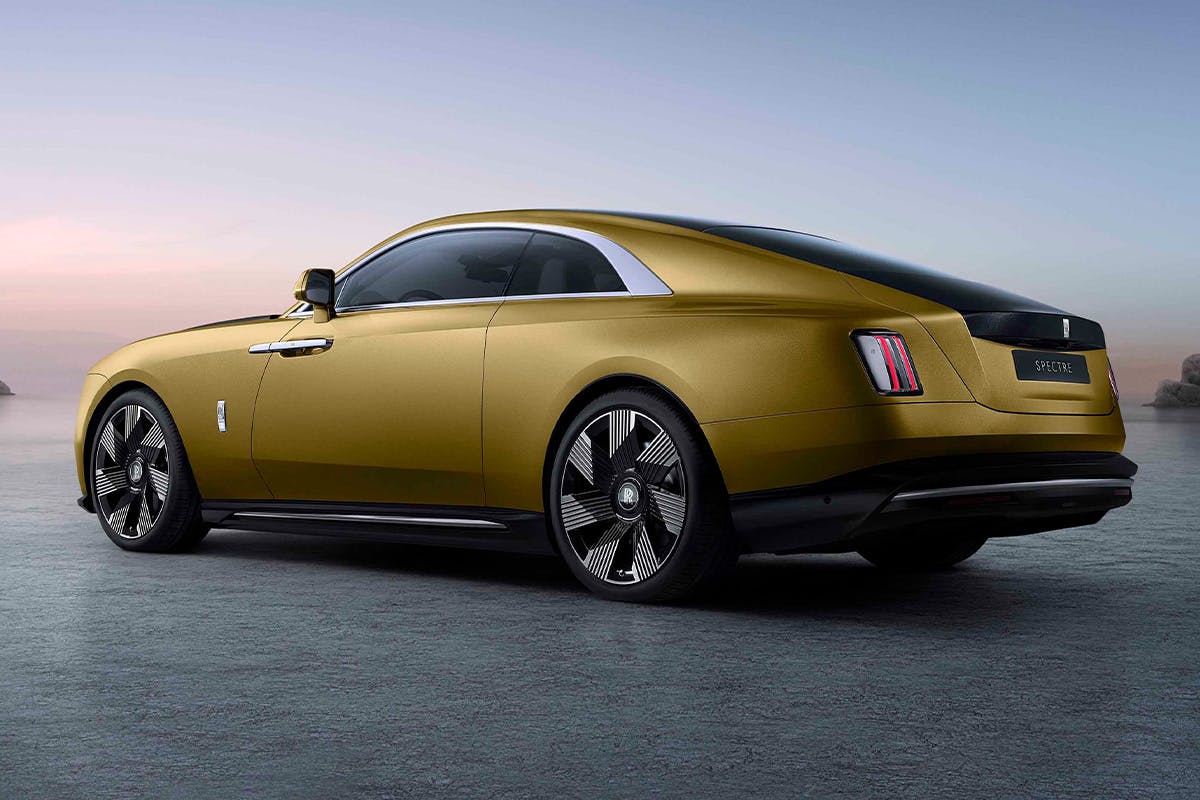 Drawing inspiration from worlds far beyond automotive – including haute couture, modernist sculpture, nautical design, tailoring, and contemporary art – the Spectre's unique look saw creatives drawn to modern yacht concepts, specifically the clarity and precision of line, intelligent use of reflection, and application of taper to emotionalise silhouettes.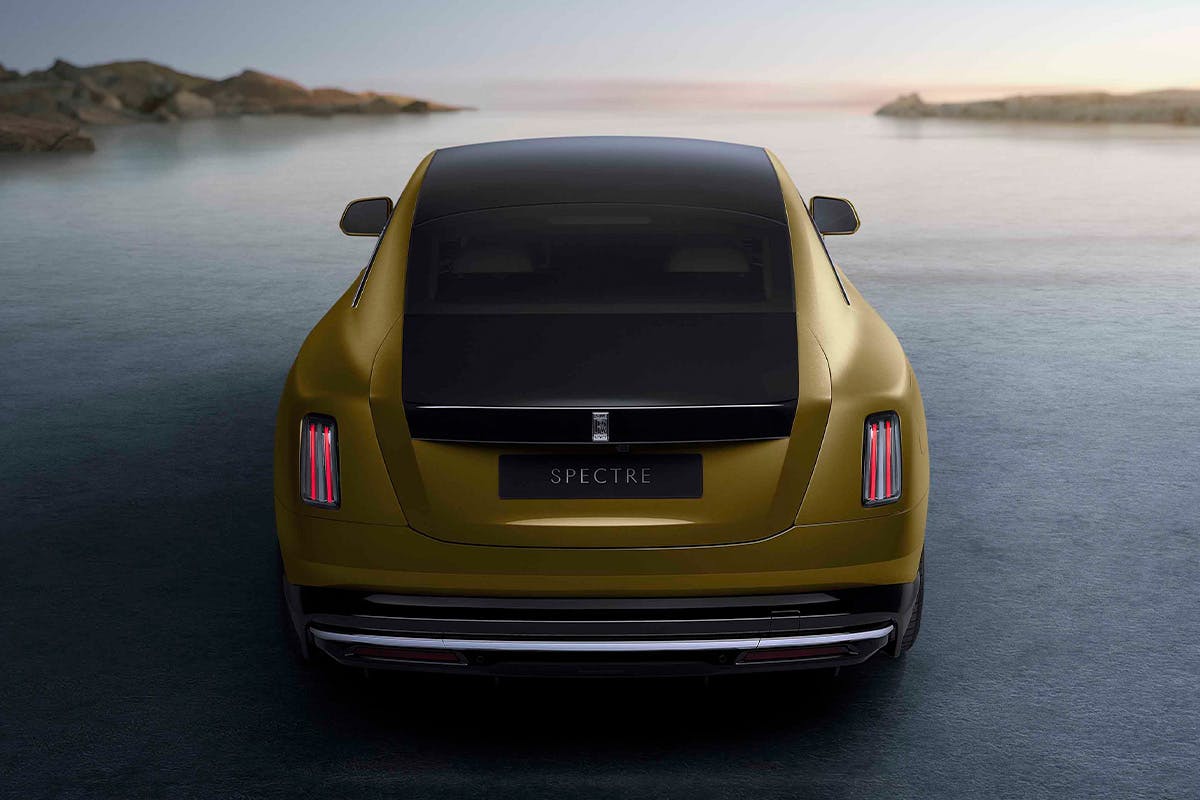 Undoubtedly the car's most dramatic feature is its fastback, while the proportional demands of Spectre's scale required it to become the first production two-door coupé to be equipped with 23-inch wheels in almost one hundred years.
This design treatment marries the iconography of Spectre's spiritual successor, the Phantom Coupé to a contemporary Rolls-Royce design.
"Spectre possesses all the qualities that have secured the Rolls-Royce legend," read a statement from the brand. "Spectre's all-electric powertrain will assure the marque's sustained success and relevance while dramatically increasing the definition of each characteristic that makes a Rolls-Royce a Rolls-Royce."
With the first customer cars slated to be delivered in the fourth quarter of 2023, the Spectre – which is anticipated to achieve 0-60 mph in 4.4 seconds – is available for commission immediately, with pricing to be positioned between Cullinan and Phantom.