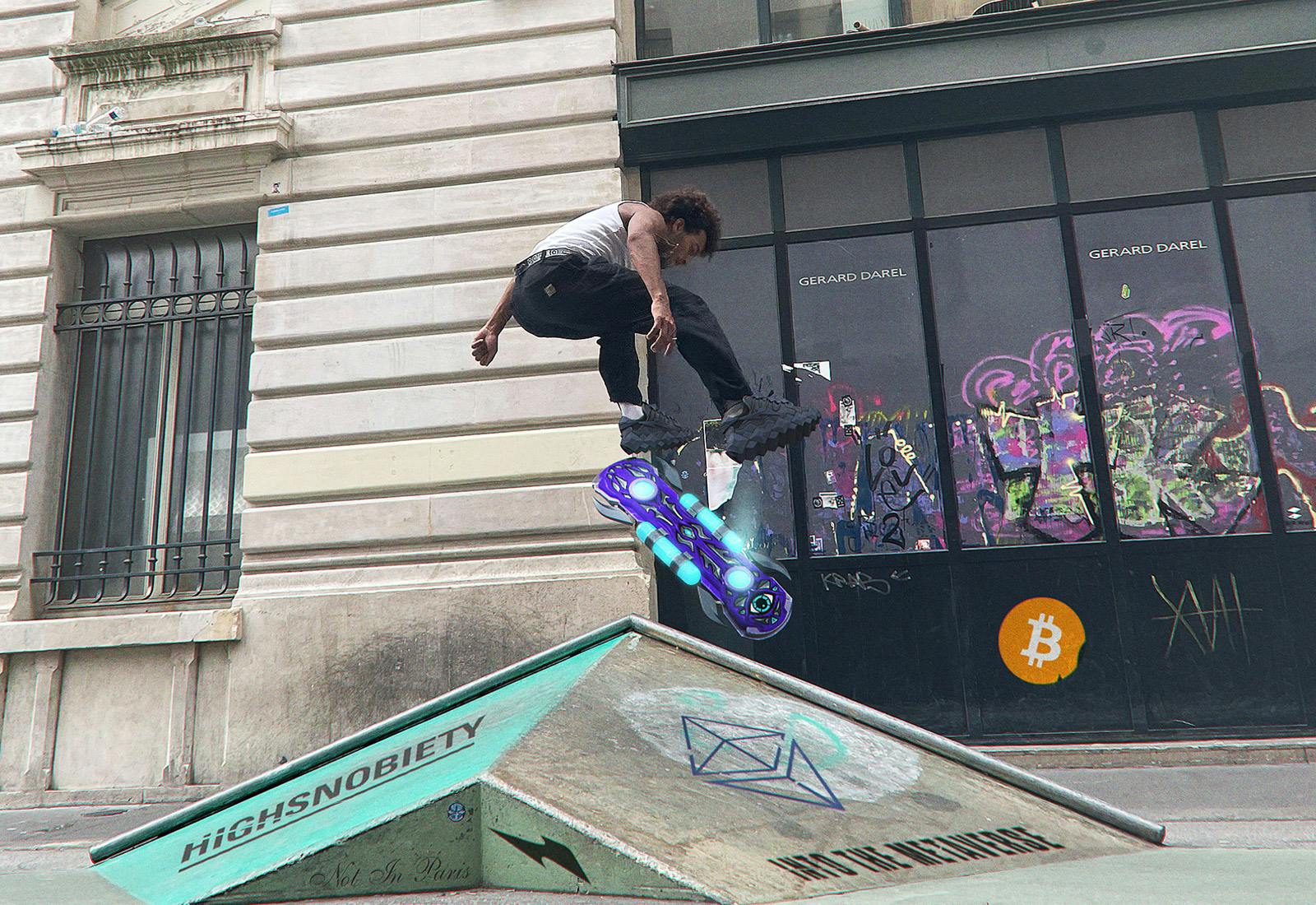 Curated by Highsnobiety and presented during the time period formerly known as Paris Men's Fashion Week, Not In Paris 3 is our third in a series of bi-annual digital exhibitions celebrating creativity in the age of remote interactions. Head here for the full series and cop our new merch via our online store.
Who better to make Highsnobiety's first NFT than RTFKT? As we round up the third edition of Not In Paris, we invite the team who sold $3.1 million worth of NFT sneakers in just seven minutes to create a new series of non-fungible tokens inspired by the French capital. The crypto brand and leader in the NFT space offers a version of Paris caught in a dystopian alternate reality.
In RTKFT's vision, the city has been overtaken by alien invaders who monitor Parisians' daily comings and goings from their command center atop the Eiffel Tower. The invaders have gone so far as to ban cafés, and now the people must take their city back the only way they know how: with a hoverboard-powered crew of skaters and community leaders.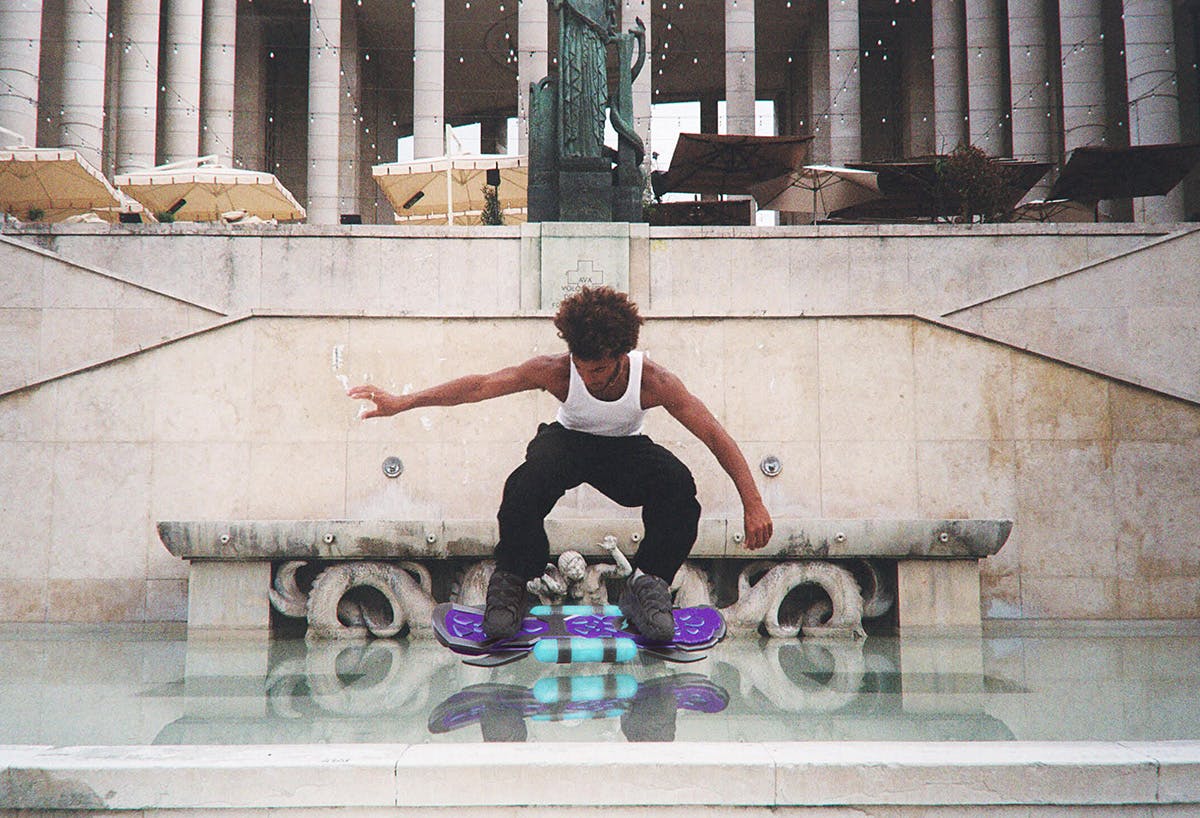 While you cannot exactly take part in this imagined Paris, you can purchase the accompanying NFTs. The crypto brand has created a new "Alien" digital sneaker for the launch in two colorways, each of which will go up for auction, as well as a giveaway of 75 editions of the "Tour Alien," the Eiffel Tower imagined as the Alien's surveillance tower. They additionally created a special edition of the sneaker as a wearable for Decentraland, the virtual world owned entirely by users. Further still, RTFKT has also commissioned eight leading NFT artists to create their own versions of the hoverboards: Dubai-based dystopian artist Yugal Odhrani, Hyperbeast illustrator Brock Hofer, French animator Eric Lefaure, Texas-based 3D artist No Paradigms, macabre artist Billelis, the cartoon-inspired illustrator Zaid, pixel artist Timpers, and 21 year old UK artist Defaced.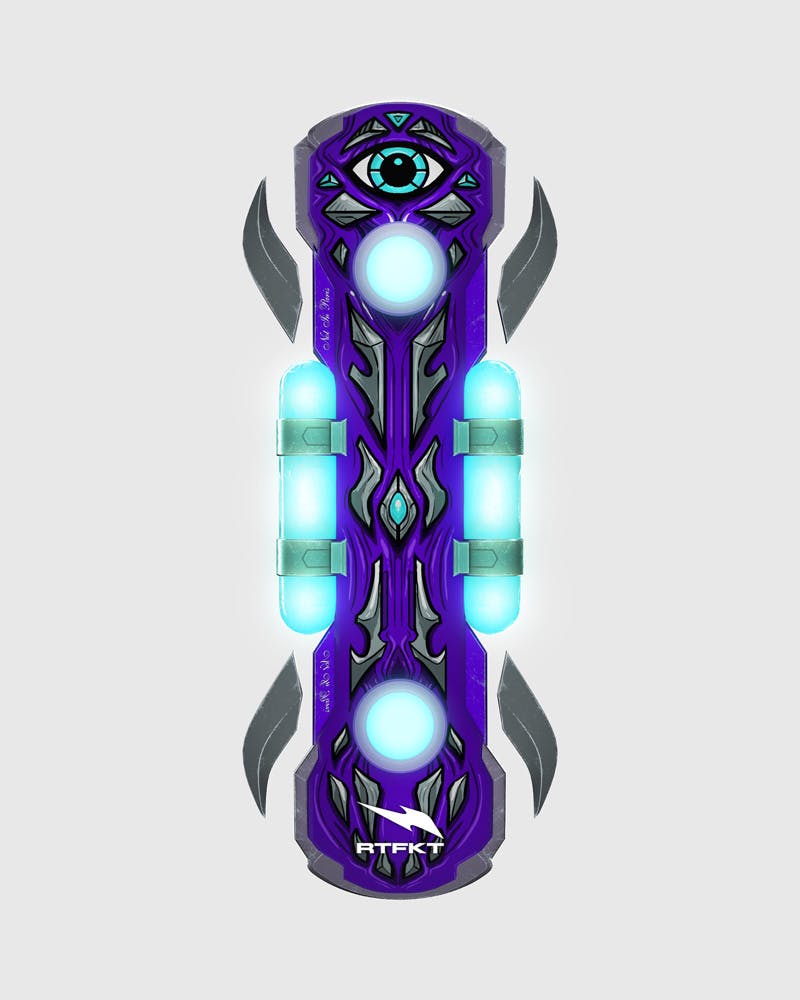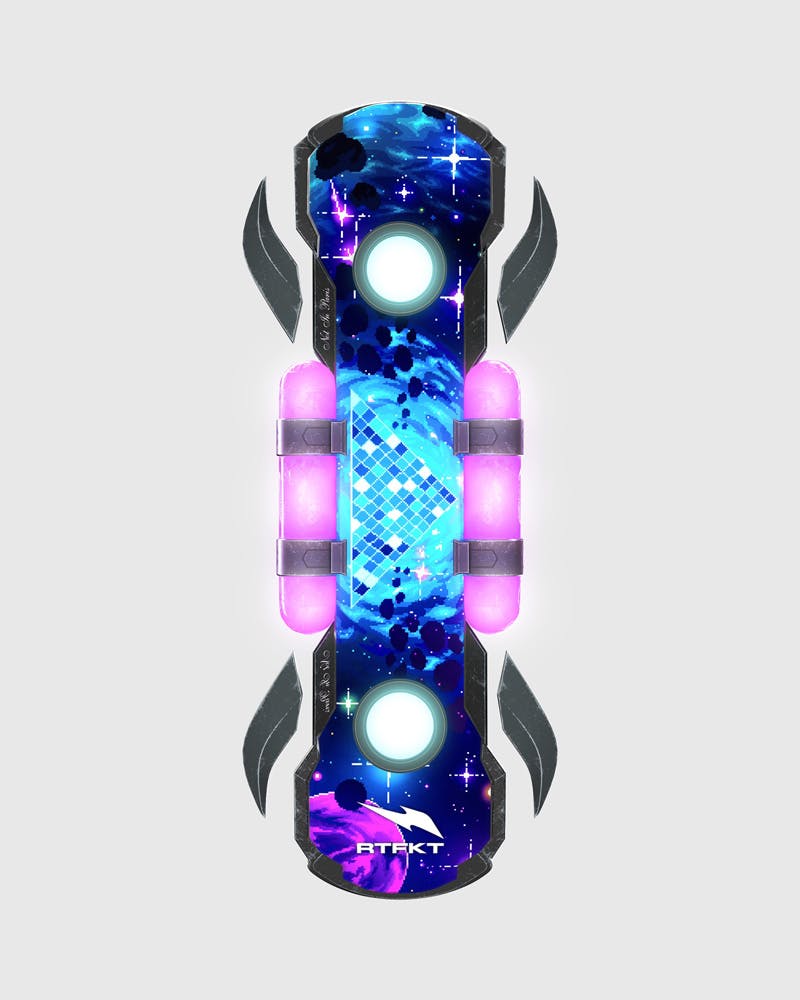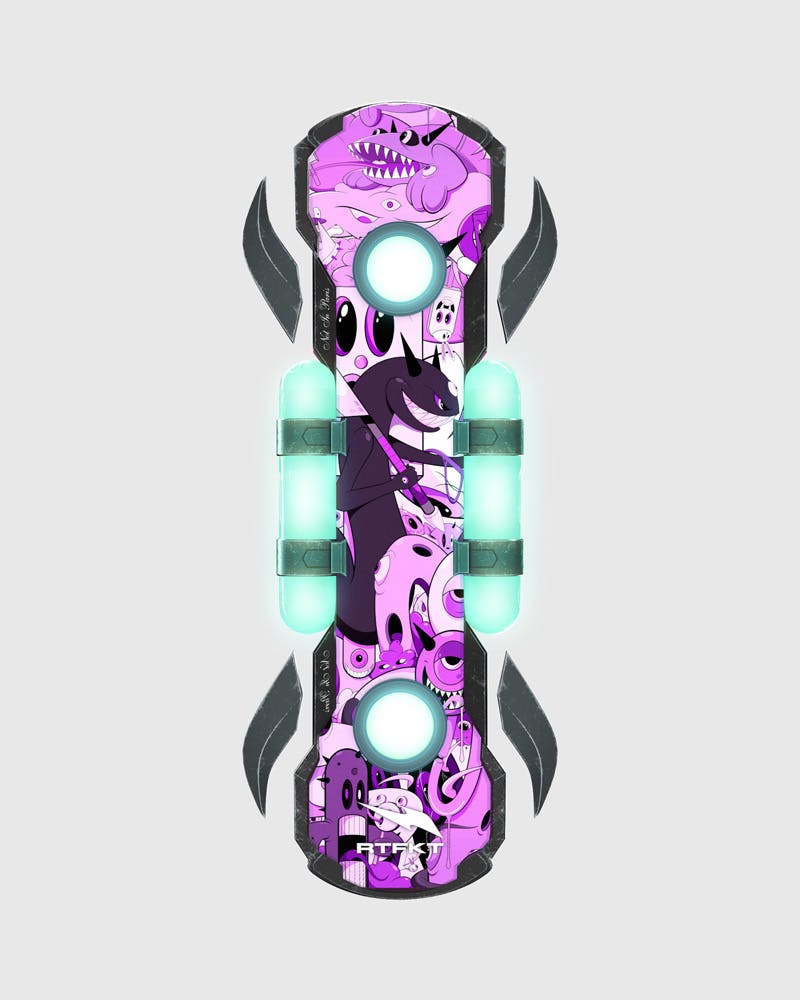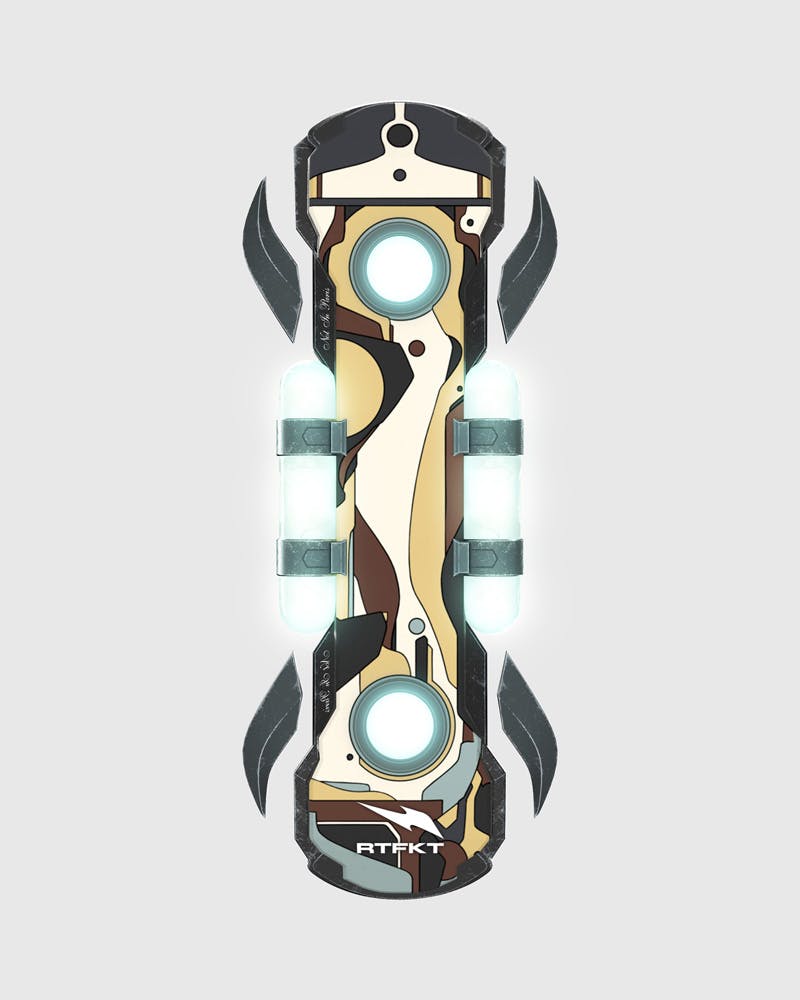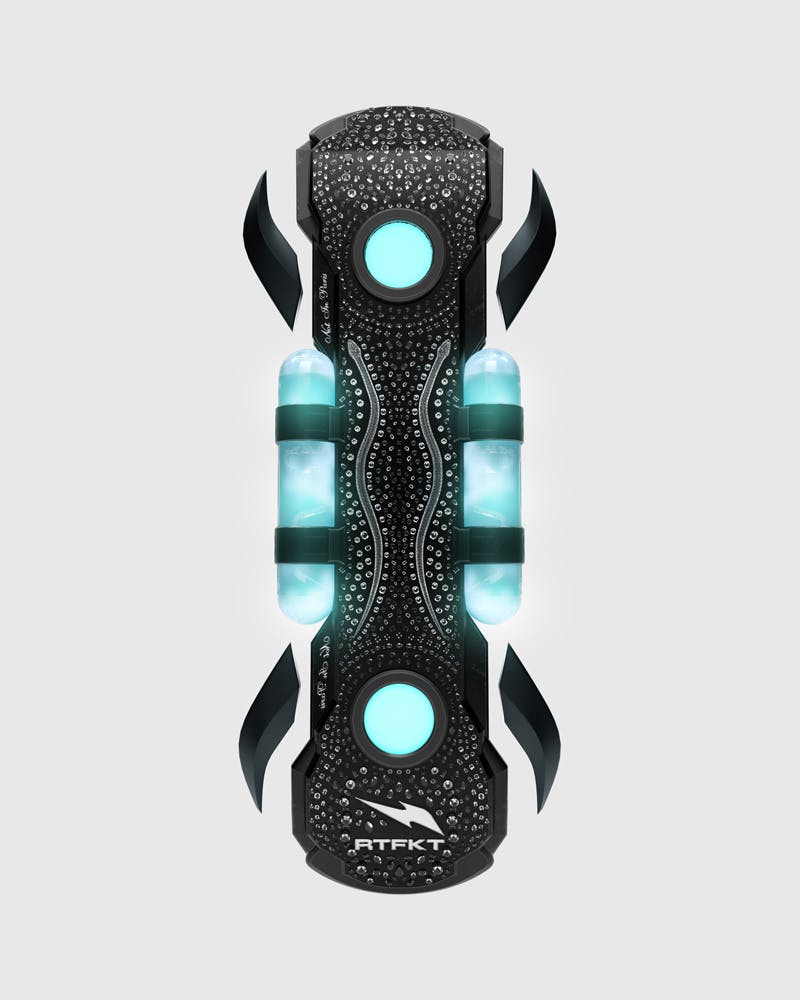 The single-edition hoverboard NFTs will be available for auction at SuperRare starting June 21 at 7pm CET for 24 hours, with a reserve price of 0.5 ETH. In addition to the NFT, winners of the hoverboards will receive a LookingGlass portrait screen through which they can view the board, and a pair of the Shinny Edition Alien sneakers.
If you're in Paris, be sure to stop by Highsnobiety's pop-up shop at 198 Rue de Rivoli until June 26 to see the NFTs in action on a 3D holographic display, or pick up a few (real life) posters and stickers. Wherever you are, you can partake in RTFKT's special Snapchat AR filters to try on virtual sneakers and take a spin on a hoverboard. As a bonus, RTFKT has also created an AR filter of the real life artwork that really did destroy Paris, Paul McCarthy's The Tree.
Browse a selection from our Not In Paris Gift Shop below, and see the rest of the releases here.